This is a weekly overview of my personal sports trading results on teams from the Belgian Jupiler League documenting my journey toward long-term profit with some insights on my overall approach.
It's safe to say that I'm not exactly "In The Zone" right now when it comes down to betting having had losing weeks 6 out of the last 7 weeks despite still being close to the profit I expect to make in the long run. Betting pretty much is a struggle between the emotions that want to bet for "winners" (usually favorites, overs & low odds) and the rational mind who forces itself to take the less comfortable choices (usually unders and underdogs avoiding low odds). Finding some kind of balance can be quite tricky and that is what I am currently struggling with.
If anything, the sharp money that moves the lines has been razor-sharp as of late and going against any kind of move or strange-looking valuation where the team 'out-of-form' away is made the favorite.

Pre-Game bets from the Previews are having a dip right now even though it's barely noticeable in the chart since it has gone up so much all season long. I also do keep things rather selective at the moment. I'll see how it goes in the coming weeks and will just continue to grind them out.

I'm still taking a low profile when it comes down to taking bigger bets also taking them on Copytip while sharing on the SBC Discord Channel and on my Twitter (@costanzabets) as official bets.
Copytip /Discord Bets Season 2020-2021
11/12/2020 Racing Genk +0 @ 1.945 FT 1-0 LOST
01/11/2020 Antwerp +0 @ 2.500 FT 1-0 LOST
03/10/2020 OHL vs Zulte 1H U 1.25 @ 1.989 HT 1-0 HALF WON
30/08/2020 Club Brugge -0.25 @ 1.846 (20' 0-0) FT 2-1 WON
22/08/2020 Zulte Team Total over 2 @ 1.924 (37' 1-0) FT 4-1 WON

I take all my Pre-Game & Live bets with my Betting Broker Sportmarket Pro who always provide the best offers on the market with a 1 click solution and don't limit winning players offering high limits. For more info check my Sportmarket Pro Review
---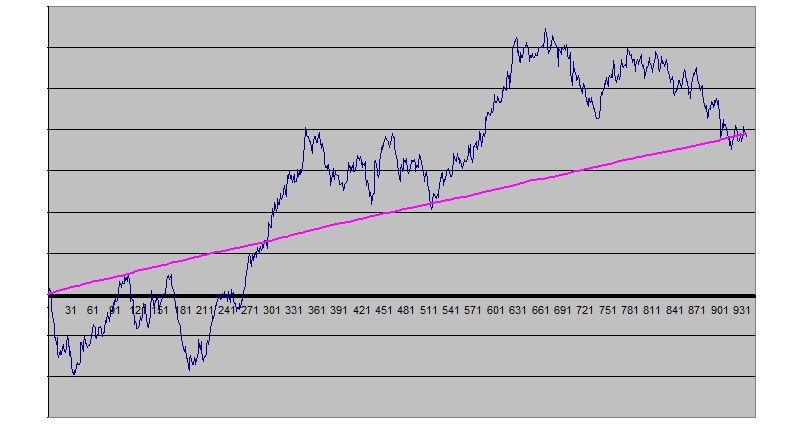 Right now over the entire season, the profit is almost exactly where it is to be expected, the next couple of weeks will be key as I would hate to fall below it which is not that unlikely given the current form I'm in. I also continue to raise the absolute amount of my small (flat) stake and have over the last month gone from 0.24 to now 0.40 units for a small bet which is where I will keep it for a while now. I also haven't had all too many bigger positions and also likely will keep it that way unless I manage to get in a good flow having a much better read on all the teams and the situations.
---
Previous Personal Results 2020-2021
Week 22 Results 32 Bets | 15W-14L-03P | Staked 08.086u | -0.494u Loss..
Week 21 Results 40 Bets | 18W-20L-02P | Staked 10.204u | -2.314u Loss..
Week 20 Results 54 Bets | 24W-25L-05P | Staked 12.806u | -0.376u Loss..
Week 19 Results 36 Bets | 16W-17L-03P | Staked 08.248u | -0.388u Loss..
Week 18 Results 34 Bets | 06W-07L-03P | Staked 09.184u | +2.006u Profit
Week 17 Results 16 Bets | 06W-07L-03P | Staked 04.340u | -0.364u Loss..
Week 16 Results 34 Bets | 10W-22L-02P | Staked 08.852u | -2.430u Loss..
Week 15 Results 50 Bets | 37W-33L-14P | Staked 20.970u | +2.644u Profit
Week 14 Results 50 Bets | 25W-18L-07P | Staked 13.498u | +3.146u Profit
Week 13 Results 47 Bets | 20W-20L-07P | Staked 10.676u | +0.660u Profit
Week 12 Results 61 Bets | 23W-31L-06P | Staked 14.378u | -1.700u Loss..
Week 11 Results 45 Bets | 22W-20L-03P | Staked 12.672u | +0.804u Profit
Week 10 Results 44 Bets | 17W-20L-07P | Staked 11.058u | -1.140u Loss..
Week 09 Results 35 Bets | 17W-12L-06P | Staked 09.292u | +1.654u Profit
Week 08 Results 58 Bets | 29W-24L-05P | Staked 15.844u | +5.014u Profit
Week 07 Results 62 Bets | 36W-21L-05P | Staked 15.666u | +3.696u Profit
Week 06 Results 43 Bets | 11W-28L-05P | Staked 12.086u | -3.610u Loss..
Week 05 Results 41 Bets | 23W-14L-04P | Staked 09.880u | +2.590u Profit
Week 04 Results 39 Bets | 16W-18L-05P | Staked 12.258u | -0.604u Loss..
Week 03 Results 44 Bets | 19W-17L-08P | Staked 11.580u | +2.748u Profit
Week 02 Results 21 Bets | 08W-12L-01P | Staked 05.972u | -1.096u Loss..
Week 01 Results 15 Bets | 04W-10L-01P | Staked 05.618u | -2.724u Loss..
 Regular Season 2020-2021 Results
934 Bets | 413W-417L-105P | 235.081 Staked | +7.606u Profit | +3.13% ROI

---
Season 2019-2020 | 1406 Bets +2.48% ROI
Season 2018-2019 | 1090 Bets +2.47% ROI
Season 2017-2018 | 821 Bets +7.22% ROI
Week 23 already starts tonight and the league continues at a furious pace. I'm not sure I will be able to make a post a preview tonight but I will for sure share my view and bets on the SBC Discord
---
Hive: https://hive.blog/@costanza
Publish0x: https://publish0x.com/costanza
Twitter: https://twitter.com/costanzabets