This is a weekly overview of my personal handicapping and live betting results on teams from the Belgian Jupiler League with some insights on my overall approach.
This season so far when it comes down to betting has been a struggle for confidence trying to get into that zone where everything clicks. Week 6 didn't really improve on that as it was a combination of my handicapping not being good enough, failing to pull the trigger on some plays that would have ended up winners & luck not really being on my side as well. This resulted in my worst week so far this season dropping -3.61 units. It included a 16 bet losing streak (some of them were on similar positions).
The good thing is that the overall damage is still very limited as I have been cautious with my stake sizes and I'm only down a neglectable amount over the season so far. These ups and downs are all part of the game and if anything it pushes me to do better as I absolutely the feeling not to beat this market. So the coming weeks I will continue to grind it out with the objective to get into the zone.
---

My officially recommended pre-game and live bets I take and share on Copytip and the SBC Discord however has not suffered whatsoever from the slump I am in. I will always keep those very selective and cut down on them on moments where I'm not fully feeling it. I do fully intend to get them going again though. Right now it's just a matter of being patient and playing the waiting game.
Discord / Copytip Live-Bets Season 2020-2021
30/08/2020 Club Brugge -0.25 @ 1.846 (20' 0-0) FT 2-1 Bet WON
22/08/2020 Zulte-Waregem Team Total over 2 @ 1.924 (37' 1-0) FT 4-1 Bet WON

I take all my Live bets with my Betting Broker Sportmarket Pro who always provide the best offers on the market with a 1 click solution and don't limit winning players offering high limits. For more info check my Sportmarket Pro Review
---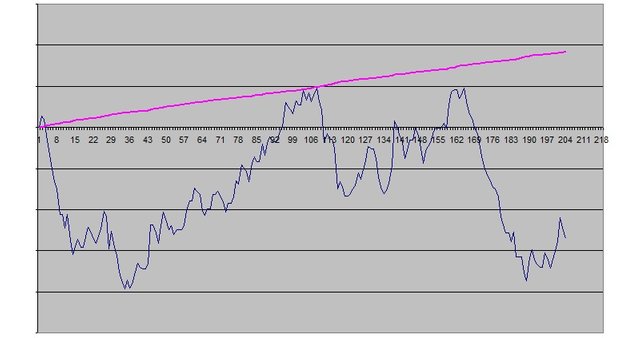 Traditionally, the start of the season tends to be the time to get the most profit which makes it extra frustrating to see a struggle to get into the green zone preferably above the pink expected profit line. I just continue to take it 1 game at a time and am mostly focussed on damage limitation at all costs avoiding dropping back deeper. Looking at previous profitable years, I had multiple weeks losing well over 3 units so nothing out of the ordinary.
---
Previous Personal Results 2020-2021
Week 06 Results 43 Bets | 11W-28L-05P | Staked 12.086u | -3.610u Loss..
Week 05 Results 41 Bets | 23W-14L-04P | Staked 09.880u | +2.590u Profit..
Week 04 Results 39 Bets | 16W-18L-05P | Staked 12.258u | -0.604u Loss..
Week 03 Results 44 Bets | 19W-17L-08P | Staked 11.580u | +2.748u Profit
Week 02 Results 21 Bets | 08W-12L-01P | Staked 05.972u | -1.096u Loss..
Week 01 Results 15 Bets | 04W-10L-01P | Staked 05.618u | -2.724u Loss..
 Regular Season 2019-2020 Results
202 Bets | 80W-99L-24P | 57.394 Staked | -2.703u Loss | -4.71% ROI

---
Season 2019-2020 | 1406 Bets +2.48% ROI
Season 2018-2019 | 1090 Bets +2.47% ROI
Season 2017-2018 | 821 Bets +7.22% ROI
---
My focus now will be on doing better next week...
---
Hive: https://hive.blog/@costanza
Publish0x: https://publish0x.com/costanza
Uptrennd: https://www.uptrennd.com/user/costanza
Twitter: https://twitter.com/costanzabets