This is a weekly overview of my personal sports trading results on teams from the Belgian Jupiler League documenting my journey toward long-term profit with some insights on my overall approach.
A short results update this week as I lack the time currently to the extend that I didn't get to make proper previews on really watch the matches that were played today. I took a really cautious approach and managed to grind out a small profit. The matches (especially on Sunday) saw more normal results again which is what I like to see before increasing my stakes again. I am quite pleased by most of the bets I managed to get in last week.

3W-2L-1P were the results on the highlighted bold bets in my preview posts and overall results on those just remain solid.

I'm still on a break from taking bets on Copytip or BTC (unless something really good comes along) and continue to share most of my live positions one the SBC Discord Channel
---
Copytip /Discord Bets Season 2020-2021
01/10/2020 Antwerp +0 @ 2.500 FT 1-0 LOST
03/10/2020 OHL vs Zulte 1H U 1.25 @ 1.989 HT 1-0 HALF WON
30/08/2020 Club Brugge -0.25 @ 1.846 (20' 0-0) FT 2-1 WON
22/08/2020 Zulte Team Total over 2 @ 1.924 (37' 1-0) FT 4-1 WON

I take all my Live bets with my Betting Broker Sportmarket Pro who always provide the best offers on the market with a 1 click solution and don't limit winning players offering high limits. For more info check my Sportmarket Pro Review
---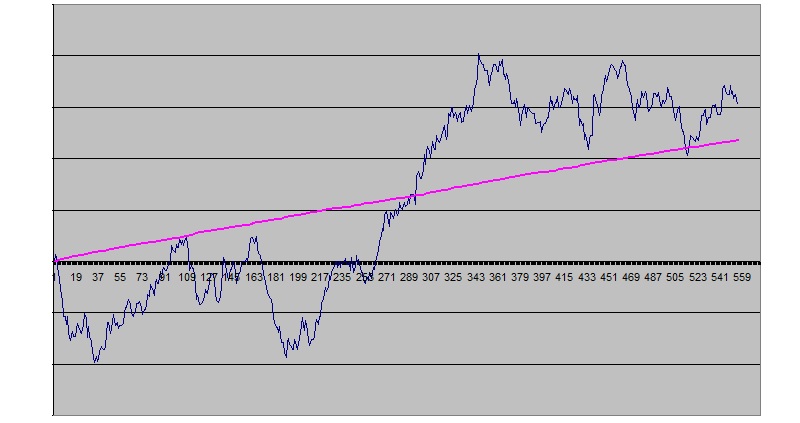 I'm still cruising around the pink expected profit line and aim to maintain this hopefully breaking quite a bit above it. Not much is needed to get me down again though so I remain focused not taking any unneeded risks.
Previous Personal Results 2020-2021
Week 13 Results 47 Bets | 20W-20L-07P | Staked 10.676u | +0.660u Profit
Week 12 Results 61 Bets | 23W-31L-06P | Staked 14.378u | -1.700u Loss..
Week 11 Results 45 Bets | 22W-20L-03P | Staked 12.672u | +0.804u Profit
Week 10 Results 44 Bets | 17W-20L-07P | Staked 11.058u | -1.140u Loss..
Week 09 Results 35 Bets | 17W-12L-06P | Staked 09.292u | +1.654u Profit
Week 08 Results 58 Bets | 29W-24L-05P | Staked 15.844u | +5.014u Profit
Week 07 Results 62 Bets | 36W-21L-05P | Staked 15.666u | +3.696u Profit
Week 06 Results 43 Bets | 11W-28L-05P | Staked 12.086u | -3.610u Loss..
Week 05 Results 41 Bets | 23W-14L-04P | Staked 09.880u | +2.590u Profit
Week 04 Results 39 Bets | 16W-18L-05P | Staked 12.258u | -0.604u Loss..
Week 03 Results 44 Bets | 19W-17L-08P | Staked 11.580u | +2.748u Profit
Week 02 Results 21 Bets | 08W-12L-01P | Staked 05.972u | -1.096u Loss..
Week 01 Results 15 Bets | 04W-10L-01P | Staked 05.618u | -2.724u Loss..
 Regular Season 2020-2021 Results
554 Bets | 244W-248L-63P | 146.98 Staked | +6.177u Profit | +4.20% ROI

---
Season 2019-2020 | 1406 Bets +2.48% ROI
Season 2018-2019 | 1090 Bets +2.47% ROI
Season 2017-2018 | 821 Bets +7.22% ROI

I'll be back with a lot more previews and bets later this week & the results next week...

---

Hive: https://hive.blog/@costanza
Publish0x: https://publish0x.com/costanza
Twitter: https://twitter.com/costanzabets