This is a weekly overview of my personal sports trading results on teams from the Belgian Jupiler League documenting my journey toward long-term profit with some insights on my overall approach.
If there is anything I learned about making a profit from Sports Betting, it is that being consistent is one of the key aspects to it. Blogging helps tremendously in that regard and even on mid-week matches I am just sticking to my routine of making previews, watching all the matches, sharing most of the bets I take and following everything up with a personal results report. This both in good and bad times as it keeps me highly disciplined when it comes down to my staking and long term vision.
Week 18 of the league was put forward and has been played the past 3 days (week 17 will follow this weekend). Just the sake of continuity, I'm calling this week 17 and the matches of the coming weekend week 18. Things seem to have gone crazy again and I'm turning all paranoid again feeling when it comes down to getting my money in on positions. There were just too many crazy irrational results these past 2 weeks which makes it hard to go my traditional approach of handicapping. I mostly kept my stakes small and continue to increase the part of a unit I take as the average small bet week by week. At the start of the season this was 0.24 Units, I upped this to 0.26 units a while back and continued to increase it to 0.28, 0.29, and the coming weekend to 0.30 units. I used to make a lot more bigger bets in the past but now feel more comfortable with a more flat-bet smaller stakes style of going about things which is working out quite nice.

Pre-game bold selections I'm taking and also sharing in the previews continue to do extremely well again showing some profit this week going 2W-1L-1¨showing a minor 0.285 unit profit now being +18.45% ROI after 145 bets on flat 1 unit stakes. I t was the Anderlecht vs Oostende match which was the most frustrating last week but I guess it is all part of the game.

There will likely be no more bigger bets this year with 2 weeks left on Copytip and the SBC Discord Channel. The main aim is to have these as solid selections that I'm confident on will do good over time but in current circumstances this is rather hard.
Copytip /Discord Bets Season 2020-2021
11/12/2020 Racing Genk +0 @ 1.945 FT 1-0 LOST
01/11/2020 Antwerp +0 @ 2.500 FT 1-0 LOST
03/10/2020 OHL vs Zulte 1H U 1.25 @ 1.989 HT 1-0 HALF WON
30/08/2020 Club Brugge -0.25 @ 1.846 (20' 0-0) FT 2-1 WON
22/08/2020 Zulte-Waregem Team Total over 2 @ 1.924 (37' 1-0) FT 4-1 WON

I take all my Pre-Game and Live bets with my Betting Broker Sportmarket Pro who always provides the best offers on the market with a 1 click solution and doesn't limit winning players offering high limits. For more info check my Sportmarket Pro Review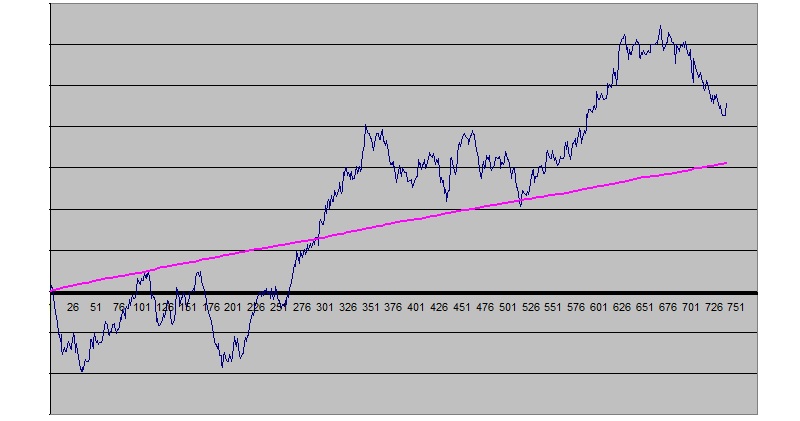 The chart of this season so far still looks very healthy and it's nice to see it go up being above the expected profit. There is no telling what it will do in the short run as it can blast up, crash down or go sideways. All that matters though is that it goes up over time and proper bankroll management takes care of all the swings that come along. It really is not all that difficult, yet few are able to bypass human nature which will get them crushed as greed takes over making it impossible to do make both rational decisions getting them crushed by variance sooner or later. I do like to think that my blog shows a couple the way how they can get stable and sustainable profit themselves in this market.
Previous Personal Results 2020-2021
Week 17 Results 16 Bets | 06W-07L-03P | Staked 04.340u | -0.364u Loss..
Week 16 Results 34 Bets | 10W-22L-02P | Staked 08.852u | -2.430u Loss..
Week 15 Results 50 Bets | 37W-33L-14P | Staked 20.970u | +2.644u Profit
Week 14 Results 50 Bets | 25W-18L-07P | Staked 13.498u | +3.146u Profit
Week 13 Results 47 Bets | 20W-20L-07P | Staked 10.676u | +0.660u Profit
Week 12 Results 61 Bets | 23W-31L-06P | Staked 14.378u | -1.700u Loss..
Week 11 Results 45 Bets | 22W-20L-03P | Staked 12.672u | +0.804u Profit
Week 10 Results 44 Bets | 17W-20L-07P | Staked 11.058u | -1.140u Loss..
Week 09 Results 35 Bets | 17W-12L-06P | Staked 09.292u | +1.654u Profit
Week 08 Results 58 Bets | 29W-24L-05P | Staked 15.844u | +5.014u Profit
Week 07 Results 62 Bets | 36W-21L-05P | Staked 15.666u | +3.696u Profit
Week 06 Results 43 Bets | 11W-28L-05P | Staked 12.086u | -3.610u Loss..
Week 05 Results 41 Bets | 23W-14L-04P | Staked 09.880u | +2.590u Profit
Week 04 Results 39 Bets | 16W-18L-05P | Staked 12.258u | -0.604u Loss..
Week 03 Results 44 Bets | 19W-17L-08P | Staked 11.580u | +2.748u Profit
Week 02 Results 21 Bets | 08W-12L-01P | Staked 05.972u | -1.096u Loss..
Week 01 Results 15 Bets | 04W-10L-01P | Staked 05.618u | -2.724u Loss..
 Regular Season 2020-2021 Results
 738 Bets | 322W-328L-89P | 194.639 Staked | +9.173u Profit | +4.71% ROI

---
Season 2019-2020 | 1406 Bets +2.48% ROI
Season 2018-2019 | 1090 Bets +2.47% ROI
Season 2017-2018 | 821 Bets +7.22% ROI
Week 18 already starts tonight and I'm not sure that I will have the time to make a full preview on that match. I will be posting my thoughts and bets on the SBC Discord Channel and also cover it live there.