This is a weekly overview of my personal sports trading results on teams from the Belgian Jupiler League documenting my journey toward long-term profit with some insights on my overall approach.
This likely was one of the most uninspired weeks I had in a long time betting the Belgian League and teams in Europe. I did keep my stakes on the low side as there is just little sense to be made on how games will play out. Initially, when matches were played with no fans it resulted in mostly low-scoring matches with away teams performing well, now with the 2nd lockdown where no fans are allowed, many teams are also hit with covid cases and extra fatigue which seems to lead to extreme results like the 5-5 in Kortrijk which did make sense if it wasn't for the line on the Asian betting markets to completely move against it.
In the period when the fans returned after the first lockdowns, things quickly went back to normal the way I have a better understanding of how to correctly estimate everything. I will just continue to keep a low profile until then instead of trying to change my approach knowing I will have to switch back which likely won't be easy.
By default, I am more of an Under and Underdogs bettor at least pre-game. Since everyone and their mother tends to only bet overs and favorites that is where the value can be found often times even though it's less fun & exciting to watch a match when having an under bet compared to the over. With the current trend, it's hard to ignore overs though. The total lines clearly have adjusted a bit to the upside already but from what it looks like, the corners market has not seen a big shift while they also seem to have increased in the matches.

I had 7 pre-game bold bets in my previews of which 3 Won, 3 Lost and 1 pushed causing some sideways action. Overall, I did lose -1.7 units on the week and actually had quite some bets as many of them being smaller hedge bets cost-averaging my way out.

No 'official big bets' this week which I also take on Copytip and share in the SBC Discord Channel as they are pretty much on hold as long as the entire covid situation continues to dominate the results. I'm not in a hurry with these and the main goal is long term solid ROI
Copytip /Discord Bets Season 2020-2021
01/10/2020 Antwerp +0 @ 2.500 FT 1-0 LOST
03/10/2020 OHL vs Zulte 1H U 1.25 @ 1.989 HT 1-0 HALF WON
30/08/2020 Club Brugge -0.25 @ 1.846 (20' 0-0) FT 2-1 WON
22/08/2020 Zulte Team Total over 2 @ 1.924 (37' 1-0) FT 4-1 WON

I take all my Live bets with my Betting Broker Sportmarket Pro who always provide the best offers on the market with a 1 click solution and don't limit winning players offering high limits. For more info check my Sportmarket Pro Review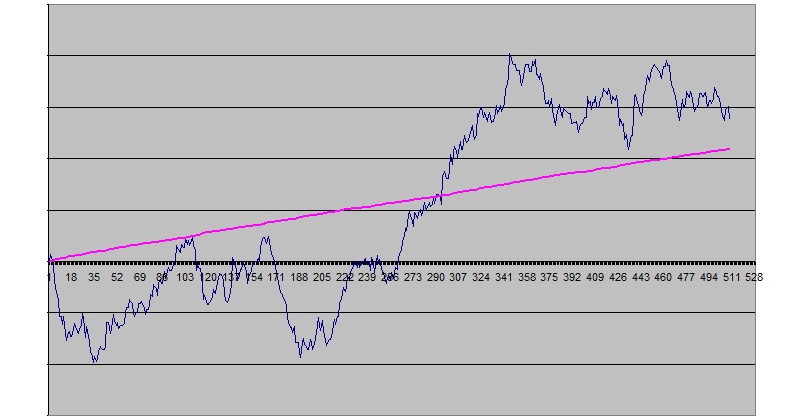 The results graph shows mostly sideways action after a nice run-up and I'l still holding above the expected pink line. There now is a needed international break and I will enjoy it recharging my batteries to go at it again once week 13 is here.
Previous Personal Results 2020-2021
Week 12 Results 61 Bets | 23W-31L-06P | Staked 14.378u | -1.700u Loss..
Week 11 Results 45 Bets | 22W-20L-03P | Staked 12.672u | +0.804u Profit
Week 10 Results 44 Bets | 17W-20L-07P | Staked 11.058u | -1.140u Loss..
Week 09 Results 35 Bets | 17W-12L-06P | Staked 09.292u | +1.654u Profit
Week 08 Results 58 Bets | 29W-24L-05P | Staked 15.844u | +5.014u Profit
Week 07 Results 62 Bets | 36W-21L-05P | Staked 15.666u | +3.696u Profit
Week 06 Results 43 Bets | 11W-28L-05P | Staked 12.086u | -3.610u Loss..
Week 05 Results 41 Bets | 23W-14L-04P | Staked 09.880u | +2.590u Profit
Week 04 Results 39 Bets | 16W-18L-05P | Staked 12.258u | -0.604u Loss..
Week 03 Results 44 Bets | 19W-17L-08P | Staked 11.580u | +2.748u Profit
Week 02 Results 21 Bets | 08W-12L-01P | Staked 05.972u | -1.096u Loss..
Week 01 Results 15 Bets | 04W-10L-01P | Staked 05.618u | -2.724u Loss..
Regular Season 2020-2021 Results
507 Bets | 224W-228L-56P | 136.303 Staked | +5.518u Profit | +4.05% ROI

---
Season 2019-2020 | 1406 Bets +2.48% ROI
Season 2018-2019 | 1090 Bets +2.47% ROI
Season 2017-2018 | 821 Bets +7.22% ROI
I'll be back 2 weeks from now!
Hive: https://hive.blog/@costanza
Publish0x: https://publish0x.com/costanza
Twitter: https://twitter.com/costanzabets