This is a weekly overview of my personal handicapping and live betting results on teams from the Belgian Jupiler League with some insights on my overall approach.
I'm still running stone-cold and feel kind of clueless when it comes down to betting right now. The circumstances are so that it's hard to make any sensible predictions. The league had a 5-month break, there a no fans in the stadiums, last week weather conditions were extremely hot, this week some of the matches were played under apocalyptic storm conditions, ...
I have been keeping a cautious approach but apparently not cautious enough as I had another losing week this time only going down around 1 unit in total. Most bets have been based on what I see live in what has been an extremely painful to watch number of matches so far this season. Top teams haven't been reaching close to a decent level so far and none of the smaller teams (maybe aside from Beerschot) have shown to be a potential underrated revelation.
For now, I will just continue with high caution and see if I can pick up some clues getting into a better form before increasing my stakes to what I usually bet.
---

I keep the "Officially Recommended" pre-game & Live bets that I take some extra on over at Copytip selective to the ones that really stand out. I am also sharing these on my blogs and in the SBC Discord Channel. So far, I have had none of these even though Antwerp came close last weekend (which would have lost). I'm in no rush as the long term good profitability is the main aim. I'm sure they will come along eventually especially if I manage to get things going.


I take all my Pre- Game & Live bets with my Betting Broker Sportmarket Pro who always provide the best offers on the market with a 1 click solution and don't limit winning players offering high limits. For more info check my Sportmarket Pro Review
---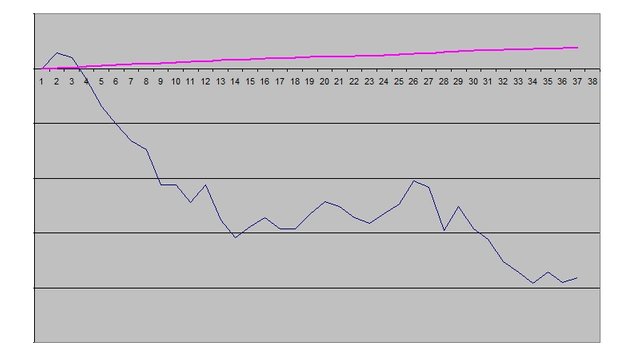 I'm down just shy of 4 units right now which is still very manageable, it will likely take some time to get in the green again though but the season is still very long. As always, I'm going at it bet by bet and week by week with proper bankroll management. Looking at my 3-year chart which overall gives a +3.59% ROI, the biggest drop in units was -16.6 units (Auch). So right now there is still nothing to worry about and I will do what I can to turn this thing around.
---
---
Previous Personal Results 2020-2021
Week 02 Results 21 Bets | 08W-12L-01P | Staked 05.972u | -1.096u Loss..
Week 01 Results 15 Bets | 04W-10L-01P | Staked 05.618u | -2.724u Loss..
Regular Season 2019-2020 Results
36 Bets| 12W-22L-2P | 11.590 Staked | -3.820u Loss | -32.96% ROI
---
Season 2019-2020 | 1406 Bets +2.48% ROI
Season 2018-2019 | 1090 Bets +2.47% ROI
Season 2017-2018 | 821 Bets +7.22% ROI
---
On To The Next Week !
---
---
Hive: https://hive.blog/@costanza
Publish0x: https://publish0x.com/costanza
Uptrennd: https://www.uptrennd.com/user/costanza
Twitter: https://twitter.com/costanzabets