This is a weekly overview of my personal sports trading results on teams from the Belgian Jupiler League documenting my journey toward long-term profit with some insights on my overall approach.
Week 18 was quite interesting and I managed to do well despite the fact that the market remains quite hard to predict with oftentimes very strange odds and lines. I really avoided losses last weekend mostly thanks to the fact that I highly respect how the lines are being set, not putting my own opinion above it, and understanding that this is a game of small edges with a lot of smart money in it.
2 Matches had very similar patterns where all the numbers indicated one thing while the line and the odds indicated the complete opposite. I'm talking about the Zulte-Waragem vs Sint-Truiden match and OHL vs KV Mechelen. Both home teams were ranked way above the opponent and were in good streaks while the away teams were in bad streaks.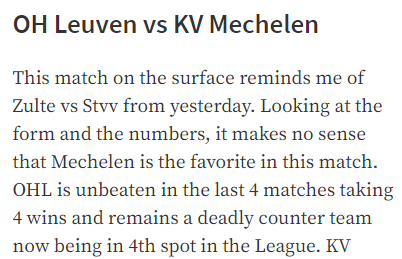 The market had both these away teams set as the favorite which made so little sense that something had to be up and sure, both away teams ended up as the outright winners. I kept my stakes to a minor position on the first match also opting for a 'lose-a-little-win-a-lot' position losing the minimum and kept away from the 2nd match side all together which is exactly what I wrote in my preview.

A small loss in the pre-game bold selections this week going 1W-2L-1P and I do expect a real correction to come eventually which likely will come along with a rise in live-betting results as I often cover part of my positions or get into middles in-game. Overall 149 Bets so far still good for 17.22% ROI on flat stakes.

Covid seems to be in a 3rd wave with many teams getting hit again and a crazy busy schedule in January after a short winter break. This does not make things optimal for bigger bets also taken on Copytip and the SBC Discord Channel. The main aim is to have these as solid selections that I'm confident on will do good over time but in current circumstances, this is rather hard.
---
Copytip /Discord Bets Season 2020-2021
11/12/2020 Racing Genk +0 @ 1.945 FT 1-0 LOST
01/11/2020 Antwerp +0 @ 2.500 FT 1-0 LOST
03/10/2020 OHL vs Zulte 1H U 1.25 @ 1.989 HT 1-0 HALF WON
30/08/2020 Club Brugge -0.25 @ 1.846 (20' 0-0) FT 2-1 WON
22/08/2020 Zulte-Waregem Team Total over 2 @ 1.924 (37' 1-0) FT 4-1 WON

I take all my Pre-Game & Live bets with my Betting Broker Sportmarket Pro who always provide the best offers on the market with a 1 click solution and doesn't limit winning players offering high limits. For more info check my Sportmarket Pro Review
---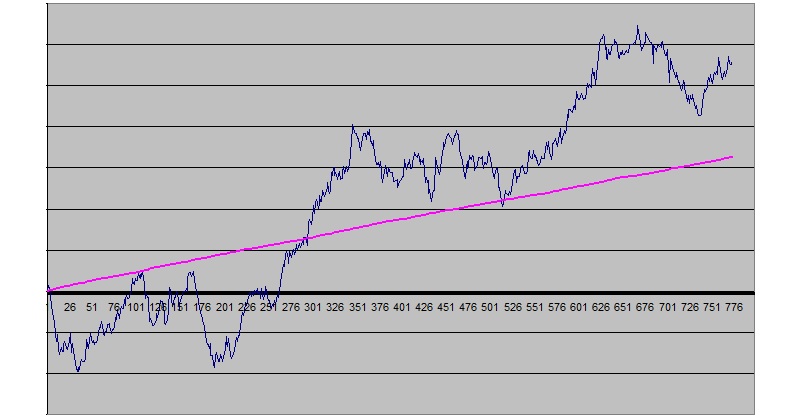 There was a nice bounce to the upside last week and I continue to increase my small stake size slowly going toward a style where they turn into medium bets which I take up as flat bets like I'm basically taking small bets as flat stakes now. I increased the stakes by a small 3.5% this week and will add a little more to them in week 19
Previous Personal Results 2020-2021
Week 18 Results 34 Bets | 06W-07L-03P | Staked 09.184u | +2.006u Profit
Week 17 Results 16 Bets | 06W-07L-03P | Staked 04.340u | -0.364u Loss..
Week 16 Results 34 Bets | 10W-22L-02P | Staked 08.852u | -2.430u Loss..
Week 15 Results 50 Bets | 37W-33L-14P | Staked 20.970u | +2.644u Profit
Week 14 Results 50 Bets | 25W-18L-07P | Staked 13.498u | +3.146u Profit
Week 13 Results 47 Bets | 20W-20L-07P | Staked 10.676u | +0.660u Profit
Week 12 Results 61 Bets | 23W-31L-06P | Staked 14.378u | -1.700u Loss..
Week 11 Results 45 Bets | 22W-20L-03P | Staked 12.672u | +0.804u Profit
Week 10 Results 44 Bets | 17W-20L-07P | Staked 11.058u | -1.140u Loss..
Week 09 Results 35 Bets | 17W-12L-06P | Staked 09.292u | +1.654u Profit
Week 08 Results 58 Bets | 29W-24L-05P | Staked 15.844u | +5.014u Profit
Week 07 Results 62 Bets | 36W-21L-05P | Staked 15.666u | +3.696u Profit
Week 06 Results 43 Bets | 11W-28L-05P | Staked 12.086u | -3.610u Loss..
Week 05 Results 41 Bets | 23W-14L-04P | Staked 09.880u | +2.590u Profit
Week 04 Results 39 Bets | 16W-18L-05P | Staked 12.258u | -0.604u Loss..
Week 03 Results 44 Bets | 19W-17L-08P | Staked 11.580u | +2.748u Profit
Week 02 Results 21 Bets | 08W-12L-01P | Staked 05.972u | -1.096u Loss..
Week 01 Results 15 Bets | 04W-10L-01P | Staked 05.618u | -2.724u Loss..
 Regular Season 2020-2021 Results
 738 Bets | 322W-328L-89P | 194.639 Staked | +9.173u Profit | +4.71% ROI

---
Season 2019-2020 | 1406 Bets +2.48% ROI
Season 2018-2019 | 1090 Bets +2.47% ROI
Season 2017-2018 | 821 Bets +7.22% ROI

---

1 more week before the end of the year and plenty of action in January with some teams playing matches with 2 resting days in between their games. I'm keeping up my routine and will be back next week with more previews and a results roundup.

---

Hive: https://hive.blog/@costanza
Publish0x: https://publish0x.com/costanza
Twitter: https://twitter.com/costanzabets