This is a weekly overview of my personal sports trading results on teams from the Belgian Jupiler League documenting my journey toward long-term profit with some insights on my overall approach.
This week, I took a limited loss of -1.250 units after going 3 winning weeks in a row where I made over 10 units. Things very much feel like they did at the start of the season and the fact that there are no fans in the stadiums does play a huge role in the strange results. In so many matches the favorites who also were the better team lost while in other matches the Underdogs that were the better team also lost. Many goals also still come from really stupid penalties where a ball touches a hand without any intention
Right now, my traditional approach to handicapping doesn't seem to be holding up as the market much more requires to bet on very high odds in terms of teams that normally have no chance of winning or crazy high scores as many matches have 5+ goals in them. I rather just keep a low profile compared to making a radical turnaround on how I go about things as it will inevitably all revert back to normal at some point.
I wrote last week how I needed to increase my stakes a bit and that is what I did on my smaller bets as I'm not betting ~10% more on tiny bets and ~20% more on the small bets closing the gap a bit between the higher stake bets. A full stake bet won is only x2.5 the size of a small bet. The average bet size this week was ~0.25 units mostly because I took multiple cover bets that only were 0.04-0.10 units.
I did switch most of my betting to live bets as at least it gives a lot more information on what actually is going on in the match and also because late news on possible corona cases makes it harder to take early bets. In the 10 matches I made previews on during the week, only 3 pre-game bets highlighted in bold were taken which is way below the average (22 in Week 8 & 11 in Week 9). I did get quite lucky yesterday on Genk +0 @ 2.65 as they pulled a hold-up away against AA Gent. Still nice profit on these pre-game positions.


All bigger bets which I tend to take extra on over at Copytip and share in the SBC Discord Channel when it comes down to the live bets are pretty much on hold as they have been all season. I only take those when I clearly see an edge and the market is just not right for that right now. The aim is to continue showing a bigger edge in these compared to grinding out lower edges which is the case for most of my personal betting action. I also won't force anything here so it is what it is right now.
Copytip /Discord Bets Season 2020-2021
03/10/2020 OHL vs Zulte 1H U 1.25 @ 1.989 HT 1-0 HALF WON
30/08/2020 Club Brugge -0.25 @ 1.846 (20' 0-0) FT 2-1 WON
22/08/2020 Zulte Team Total over 2 @ 1.924 (37' 1-0) FT 4-1 WON

I take all my Live bets with my Betting Broker Sportmarket Pro who always provide the best offers on the market with a 1 click solution and don't limit winning players offering high limits. For more info check my Sportmarket Pro Review
---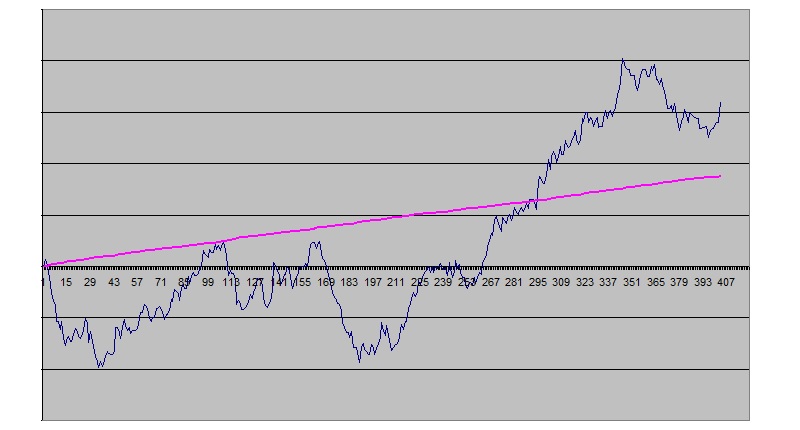 The chart of the season still shows to be very healthy as it's normal to have a pullback after a good run. Still not much is needed to get me back below the pink expected profit line or even down on the season as a whole.
---
Previous Personal Results 2020-2021
Week 10 Results 44 Bets | 17W-20L-07P | Staked 11.058u | -1.140u Loss..
Week 09 Results 35 Bets | 17W-12L-06P | Staked 09.292u | +1.654u Profit
Week 08 Results 58 Bets | 29W-24L-05P | Staked 15.844u | +5.014u Profit
Week 07 Results 62 Bets | 36W-21L-05P | Staked 15.666u | +3.696u Profit
Week 06 Results 43 Bets | 11W-28L-05P | Staked 12.086u | -3.610u Loss..
Week 05 Results 41 Bets | 23W-14L-04P | Staked 09.880u | +2.590u Profit
Week 04 Results 39 Bets | 16W-18L-05P | Staked 12.258u | -0.604u Loss..
Week 03 Results 44 Bets | 19W-17L-08P | Staked 11.580u | +2.748u Profit
Week 02 Results 21 Bets | 08W-12L-01P | Staked 05.972u | -1.096u Loss..
Week 01 Results 15 Bets | 04W-10L-01P | Staked 05.618u | -2.724u Loss..
 Regular Season 2020-2021 Results
401 Bets | 179W-176L-40P | 109.253 Staked | +6.414u Profit | +5.87% ROI

---
Season 2019-2020 | 1406 Bets +2.48% ROI
Season 2018-2019 | 1090 Bets +2.47% ROI
Season 2017-2018 | 821 Bets +7.22% ROI
---
A lot of matches again next week and I'm looking forward to continue grinding out more bets.
Hive: https://hive.blog/@costanza
Publish0x: https://publish0x.com/costanza
Twitter: https://twitter.com/costanzabets