🗞 Fear, politics and the dollar: 5 things to watch in Bitcoin this week;
🗞 Fishy Business: What Happened to $1.2B DeFi Protocol SushiSwap Over the Weekend;
🗞 DeFi experts say that Ethereum 2.0 is not the answer to high gas fees;
🗞 Peter Schiff: 'I was wrong about Bitcoin';
🗞 Bitcoin And Ethereum Scale Slower Than Cryptoverse Grows;
🗞 Daily Crypto Calendar, September, 7th 💰
Welcome to the Daily Crypto News: A complete Press Review, Coin Calendar and Trading Analysis. Enjoy!
U.S. dollar strength combines with a decision on monetary policy in Europe as a backdrop to fresh fear among Bitcoin investors.
Bitcoin (BTC) continues to test $10,000 support after a weekend in which it consolidated after a major drop — what next?
Cointelegraph takes a look at the major factors set to influence BTC price action in the coming week.
Keiser: U.S. currency index needs to drop below 80
The end of last week saw big changes for BTC/USD, with the pair shedding over 15% from $12,050 to bounce at $9,900.
"We need the DXY to drop through 80 to get the real fireworks going in #Bitcoin and Gold," he tweeted.
Keiser added that developments in the ongoing Brexit saga could also prove a positive influence for BTC next month. Should the European Union adopt a hardline stance with the United Kingdom, the euro could benefit and pressure DXY.
"Hopefully the EU cuts (the U.K.) off in October, freeing the Euro to trade higher. This will help Bitcoin a lot," he wrote.
CME gap opens at $10,600
This weekend delivered on a classic Bitcoin price trigger which could see short-term upside reenter the picture.
On Friday, CME Group's Bitcoin futures closed trading at $10,615 but reopened again at $10,430.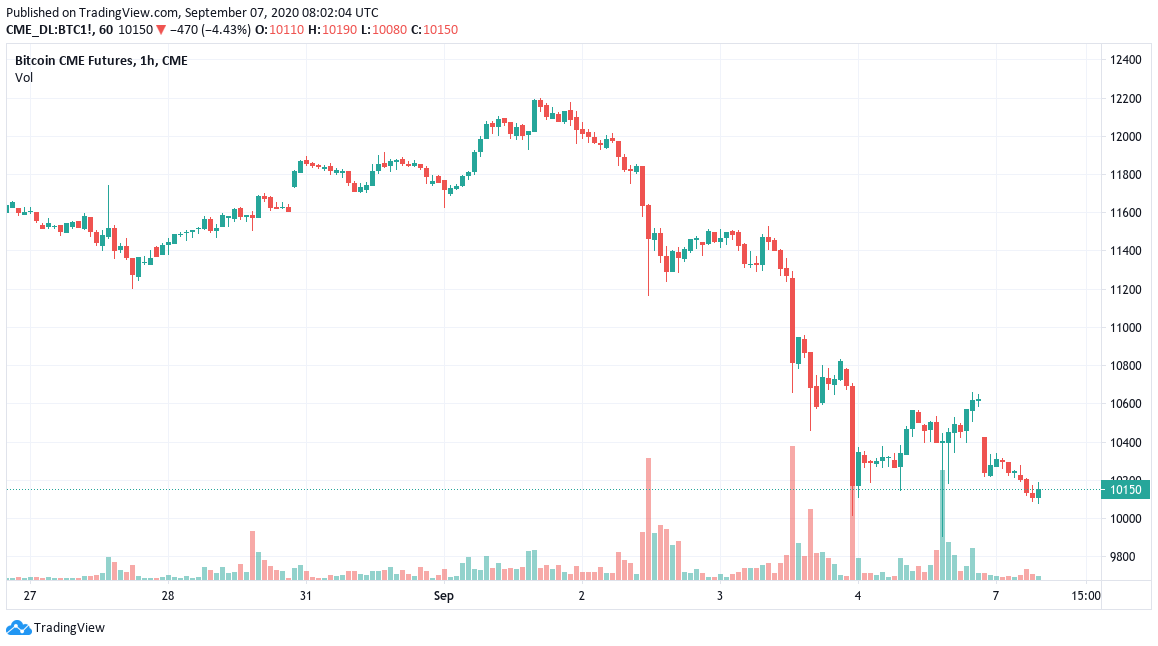 Fundamentals see only a modest fall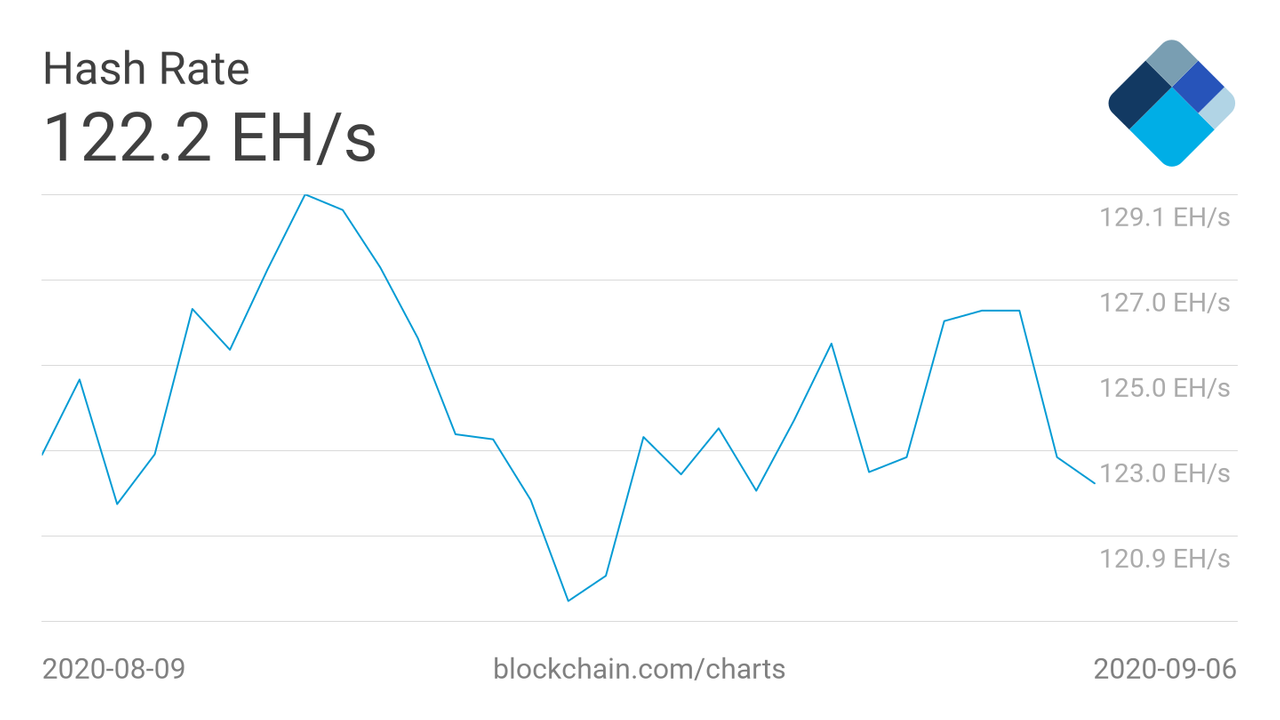 SushiSwap investors were handed a raw deal over the weekend after the pseudonymous founder of the $1.27 billion, 1.5-week-old decentralized finance (DeFi) protocol cashed out.
A fork of DeFi darling Uniswap, SushiSwap is the brainchild of a pseudonymous founder, Chef Nomi, who took the former project an extra yard by adding rewards for providing liquidity to the exchange through a liquidity provider token (LP), called sushi (SUSHI), that earns a portion of the AMM's revenue.
In essence, AMM's provide the infrastructure to match lightly traded tokens with liquidity. A variant of other decentralized exchange (DEX) experiments, Uniswap has grown to be the largest AMM with volumes nearing those of centralized exchanges such as Coinbase Pro.
Control-C, Control-V
Long story short, adding a native token to an AMM was a good idea, or at the very least one that sparked digital bread and circuses.
Chef Nomi launched the Uniswap rival Aug. 28.
'Chef Nomi sucks'
But then everything changed when Chef Nomi attacked.
The founder, who ostensibly became a multi-millionaire by merely copying and pasting Uniswap's code, shortly became the center of a Twitter doxxing campaign. His identity has yet to be confirmed.
Meanwhile, Chef Nomi, DeFi founders and sushi investors became engaged in verbal sparring.
High gas fees for transactions on the Ethereum blockchain are at record highs amid the decentralized finance hype that has attracted many new users to get on board on the Ethereum network.
DeFi experts and computer scientists got together on Sept. 3 for Cointelegraph China's DeFi Marathon event shared their thoughts on the high gas fee potential solutions. Although they have different opinions on solutions, they all agreed that Ethereum 2.0 is not the answer to high transaction costs.
The upgrade did not really anticipate the DeFi hype. So, to make sure everyone can get involved, the infrastructure needs to be thought through all over again. Kunz stated that:
"You have to rethink everything. You can migrate smart contracts to the code but it's not not scalable. To be able to scale, you have to create standards and bring new protocols based on the new sharded architecture, such as NEAR which is similar to Ethereum 2.0."
Gold bug Peter Schiff, who has often spoken out against Bitcoin, may be admitting that there's at least some flaw in his predictions after acknowledging the coin did not "collapse" as gold rose to a new all-time high last month.
In a Twitter exchange with Tyler Winklevoss, which began Sept. 6, Schiff traded words with the Gemini co-founder regarding Bitcoin's rise to a yearly high of more than $12,000 on Aug. 17 and its dip under $10,000 just last week. While Winklevoss predicted the digital asset's baseline for all future dips would be $10,000, Schiff was decidedly more bearish, stating Bitcoin (BTC) could be consolidating before a crash.
"The more the 10K support level is tested, the weaker it gets," said Schiff. "Markets rarely give investors that many chances to buy the bottom."
However, Bitcoin is currently valued at $10,251, having fallen 15% since first rising above $12,000 this year on Aug 2. The correlation between the two assets has remained near 0-20% for the last two weeks, briefly dropping to 2.6% on Sept. 2.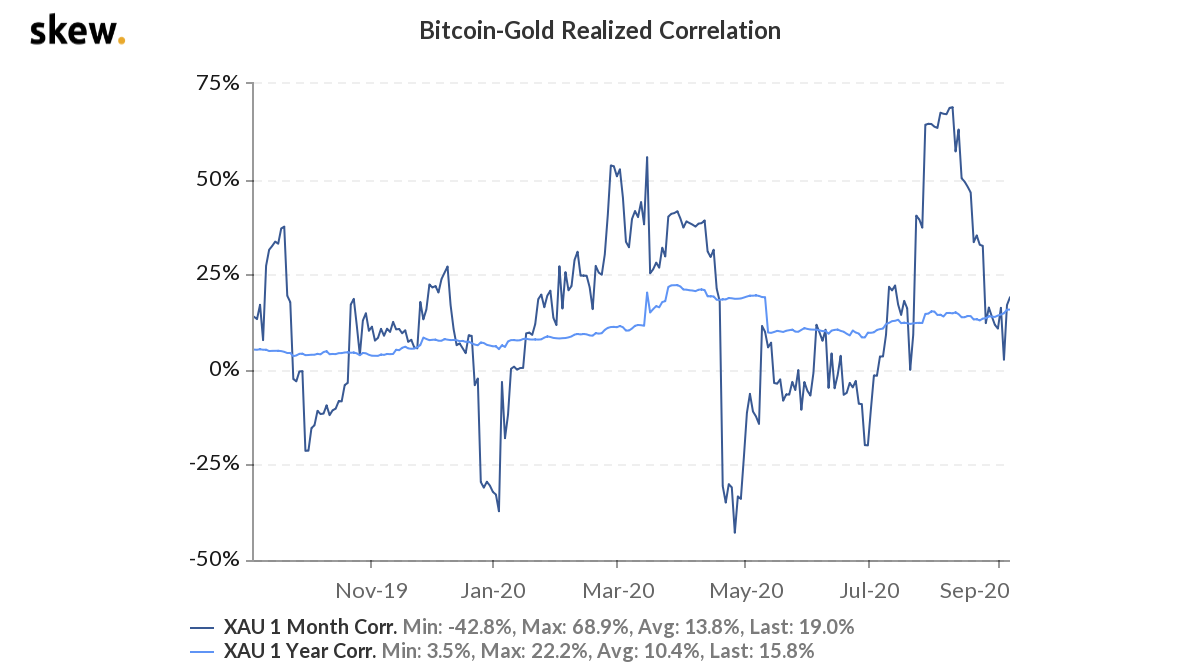 This problem is potentially elevated in the coming months before Layer 2 solutions are in production.
Scaling issues might also impact other tokens that are built on top of Ethereum or Bitcoin.
Scalability is a specter that won't stop haunting crypto. While certain (mostly newer and less decentralized) blockchains — Ripple (XRP), EOS, and Tron — boast the ability to handle thousands of transactions per second, many of the larger, established, more decentralized and secure blockchains such as Bitcoin (BTC) and Ethereum (ETH) still struggle to get into double figures.
This problem has been brought to the fore yet again in recent months, as the growth of DeFi (decentralized finance) and Bitcoin's rise to USD 12,000 has caused transaction fees to rise.
🗞 Daily Crypto Calendar, September, 7th💰

"7th Sep - Optin Opens"
Jupiter (JUP)
."It means any mainnet Jupiter on STEX at 2300 UTC on 7 September, 2020 will automatically be swapped to the ERC20 version of Jupiter."

SingularityNET (AGI)
"Community Update: - On Monday the 7th of September 2020, we will apply a fiat gateway conversion rate adjustment which will affect new..."
"Due to a request from the Intergalactic Gaming Team @IG_Galaxy we will delist #IGG on Monday 7 September 2020."
"$DISTX will be listing on @ProBit_Exchange on Monday Sep 7 at 8am UTC with the trading pairs DISTX/ETH and DISTX/USDT."
Last Updates


➡️ Be paid daily to browse with Brave Internet Browser
➡️ A secure and easy wallet to use: Atomic Wallet
➡️ Youtube
➡️ Twitter
➡️ Hive
➡️ Publish0x
➡️ UpTrennd
➡️ Read.cash
➡️ LBRY