Ethereum price rallies above $400 resistance on bullish ETH options data;
Chainlink Doomsday Predictions: Zeus Capital Warns Investors Not To 'Get Fooled';
DeFi's meteoric rise continues as locked in value hits $9 billion;
Asia Dominates Crypto, But Here's Why That Could Soon Change;
Aave's path to decentralization hopes to attract institutional investors;
🗞 Daily Crypto Calendar, August, 31st 💰
Welcome to the Daily Crypto News: A complete Press Review, Coin Calendar and Trading Analysis. Enjoy!
.
Ether (ETH) options open interest grew by 230% to reach $393 million in the past three months. Although this is an impressive figure, it doesn't fully reflect how the derivative instruments being used.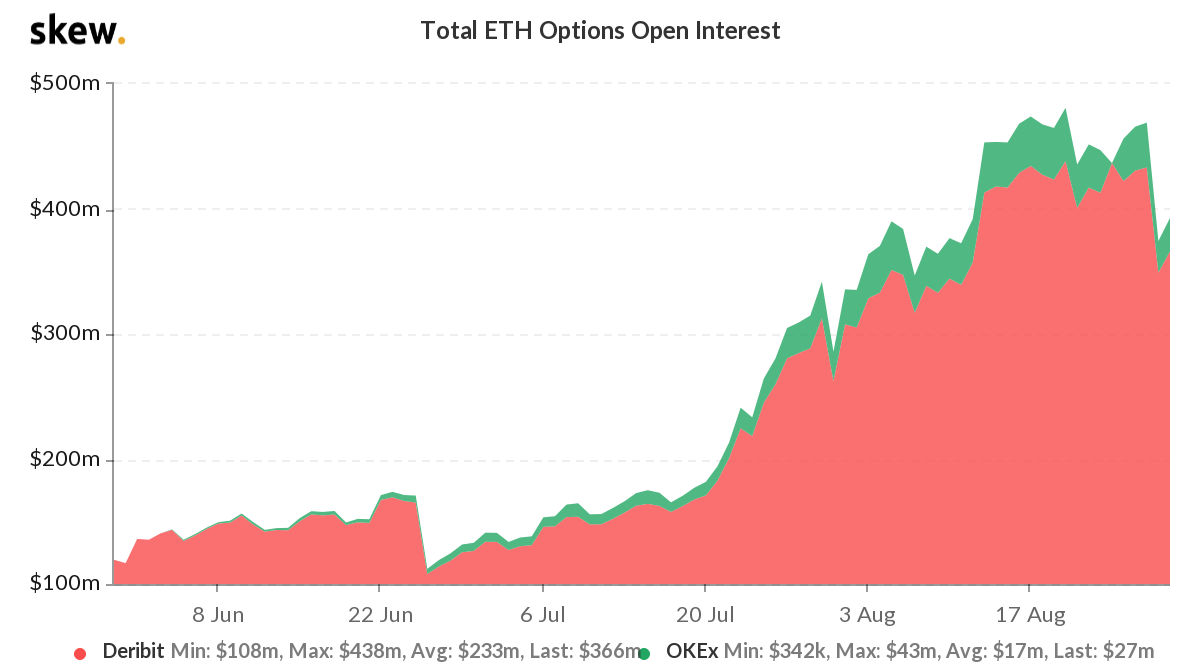 Strike levels appear bullish
The first thing one should take note of is the most used price levels (strikes). Once again, this information does not provide a clear picture of whether these options are mostly used for bullish or bearish strategies.
In general, a chart heavily populated with strikes below the current market level indicates that either traders were taken by surprise due to a recent hike, or fewer investors are currently bullish.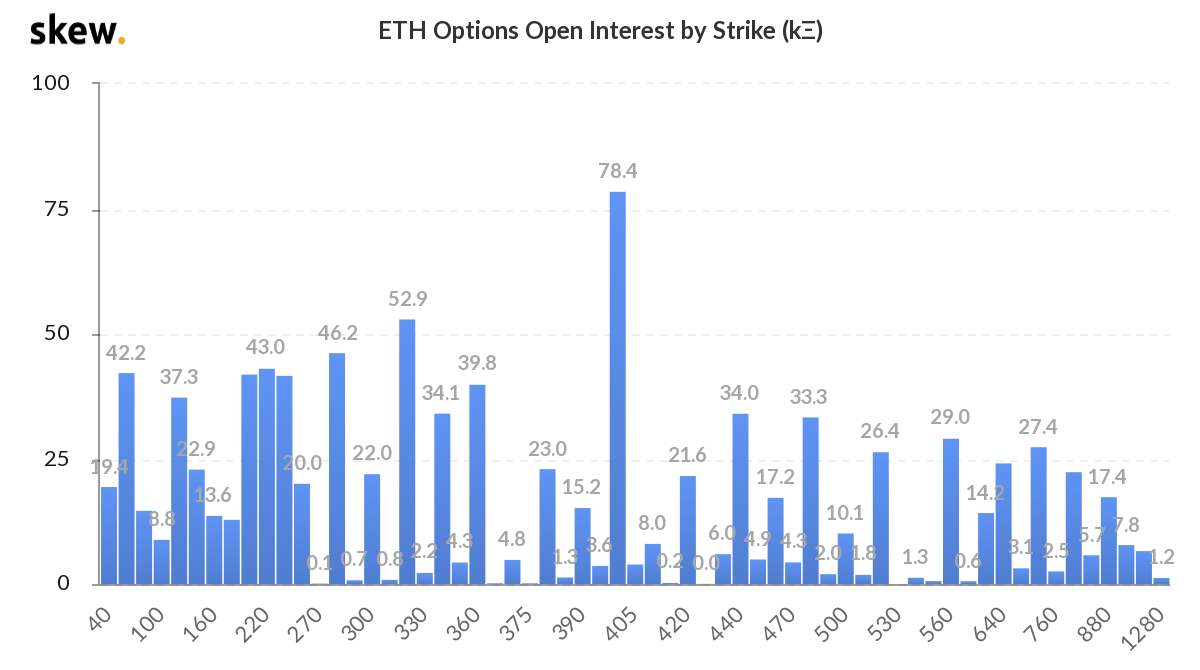 By measuring whether more activity is going through call (buy) options or put (sell) options, it is possible to gauge an overall market sentiment.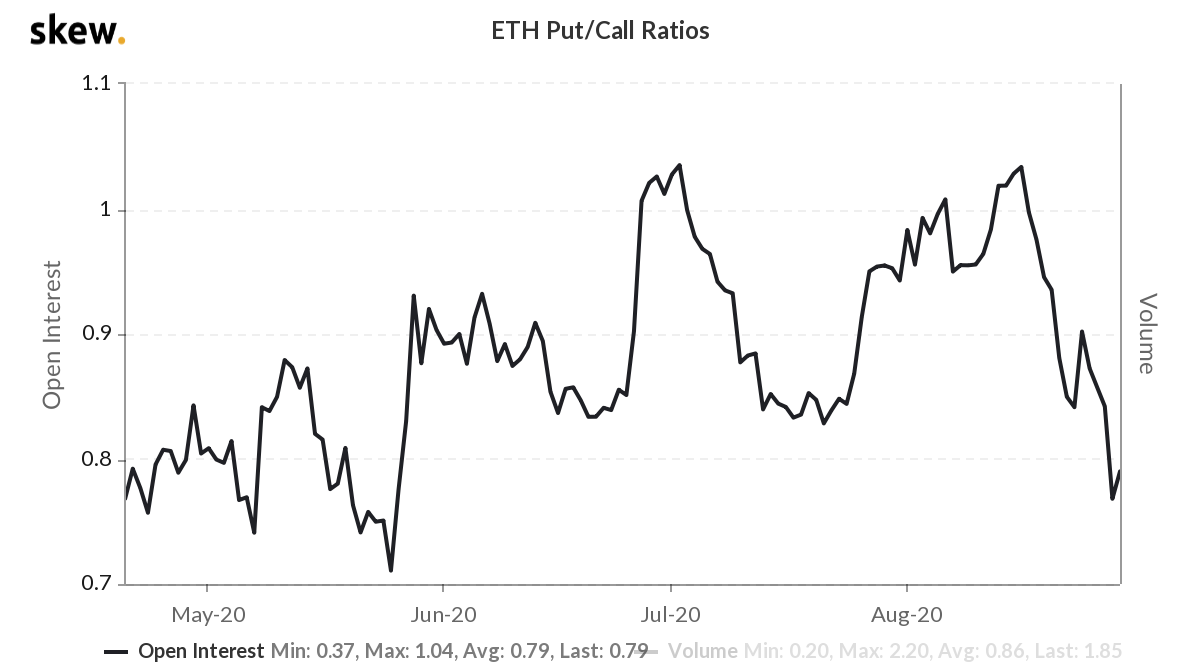 Zeus Capital has doubled down on its doomsday predictions on Chainlink (Link). It is now warning investors: "don't get fooled… exit your positions before its too late."
The asset management firm's involved assessment follows a sharp decline in the price of Link in the last couple of weeks. By August 28, the asset had tanked more than 20% from its all-time high of nearly $20 reached twelve days earlier.
Chainlink sprinted to its record high within a matter of weeks, as the community hyped the project. Since January, the crypto is up more than 860% – a drive that landed it position number five on the list of the world's most valuable virtual assets.
Without material technological improvements or actual user onboarding, the price almost tripled within less than a month. Lured by the rapid price appreciation, naive investors were outbidding each other.
Decentralized finance (DeFi) hit another milestone as its locked in value reaches $9.02 billion as DeFi projects gained speed in the past few months.
Aave continues to be the largest DeFi project, with $1.71 billion locked, followed by MakerDAO with $1.43 billion, Balancer at $1.36 billion, Curve Finance at $1.26 billion, yearn.finance at $953.6 million and Synthetix with $871 million. Yearn's YFI token surged 75% in the past day, with its price hitting $38,883 on Binance. The price moved its market capitalization to $1 billion.
Excitement for DeFi hasn't waned even with the proliferation of DeFi projects. DeFi tokens have outperformed Bitcoin this year. Tokens related to DeFi infrastructure, like Chainlink's LINK, have also surged. Exchanges have also listed many of the more popular DeFi tokens.
The crypto world's center of gravity is Asia. Big crypto-exchanges and companies operate in Europe and North America, but the majority of users are located in the Asia Pacific region, as are most of the world's biggest exchanges and mining pools.
There are many reasons why this is the case. But experts speaking to Cryptonews.com argue that two reasons, in particular, stand out, namely regulations and existing financial infrastructure.
But there are also other factors at play, such as the fact that Asia benefits from a favorable energy environment for mining, as well as cost-effective IT resources.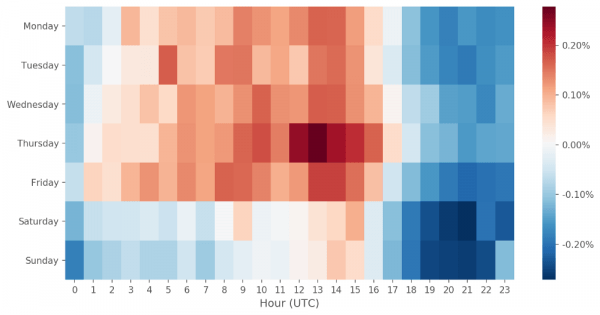 Aave has emerged as a top DeFi protocol with $1.5B locked in its smart contracts. It has also become the first DeFi project to reach a $1B market cap and receive an Electronic Money Institution license from the United Kingdom Financial Conduct Authority.
Aave recently launched its Aavenomics proposal to reward both liquidity providers and AAVE holders who are taking part in the risk position and keeping the protocol safe. Stani Kulechov, the CEO of Aave, told Cointelegraph in a phone call that the function that allows Aave token holders to stake into the Safety Model is reportedly to attract more institutional investors and the general public to deposit into Aave.
The goal of the Aavenomics is to create a Shelling Point where the protocol's growth, sustainability and safety take priority over individual stakeholder objectives. Kulechov explained that:
"One of the AAVE token functions allows holders to stake into a Safety Model and provide safety for those depositors."
🗞 Daily Crypto Calendar, August, 31st💰
"Klever staking is coming to #TRON!... With launch in August, you'll be able to earn by staking KLV."
"Powered by #ARK member nOS, is planning an August Mainnet launch."
"We aim August to release more details on #DeFi, a new ecosystem initiative since January 2020, starting with liquidity mining and..."
JUST (JST), JUST Stablecoin (USDJ)
"... Our plan is to launch further updates in July/August 2020, including translation, which is where we would like your help."
Last Updates
➡️ Be paid daily to browse with Brave Internet Browser
➡️ A secure and easy wallet to use: Atomic Wallet
➡️ Youtube
➡️ LBRY
➡️ Publish0x
➡️ UpTrennd
➡️ Read.cash
➡️ Minds
➡️ Hive
➡️ Twitter
➡️ Facebook