Bitcoin Over $11.7K; Uniswap Passes $500M in Daily VolumE;
Vitalik Buterin compares DeFi tokenomics to the Fed's money printer;
New Craze is Served on the DeFi Table, Competing with Uniswap - Sushi;
Yearn, YAM and the Rise of Crypto's 'Weird DeFi' Moment;
Suspected North Korean Hackers Move Bitcoin Worth $140K From Forfeited Account;
🗞 Daily Crypto Calendar, September, 1st 💰
Welcome to the Daily Crypto News: A complete Press Review, Coin Calendar and Trading Analysis. Enjoy!
.
Bitcoin is trending upward and volume on decentralized exchange Uniswap is soaring to an astounding new high.
Bitcoin (BTC) trading around $11,724 as of 20:00 UTC (4 p.m. ET). Gaining 0.61% over the previous 24 hours.
Bitcoin's 24-hour range: $11,575-$11,784
BTC above its 10-day and 50-day moving averages, a bullish signal for market technicians.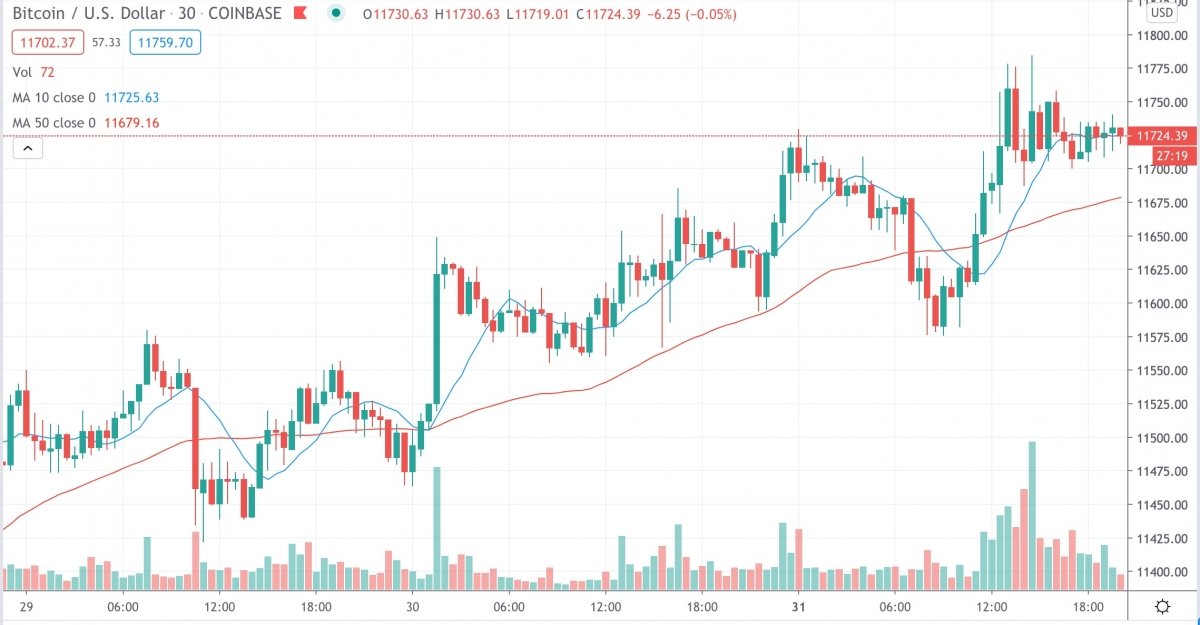 Bitcoin jumped as high as $11,784 on spot exchanges like Coinbase on Monday. Adding fuel to the fire was the derivatives market; short sellers were liquidated on BitMEX during bitcoin's rise Monday. In one hour, $6.6 million in buy positions were automatically triggered, the crypto equivalent of a margin call for traders going short.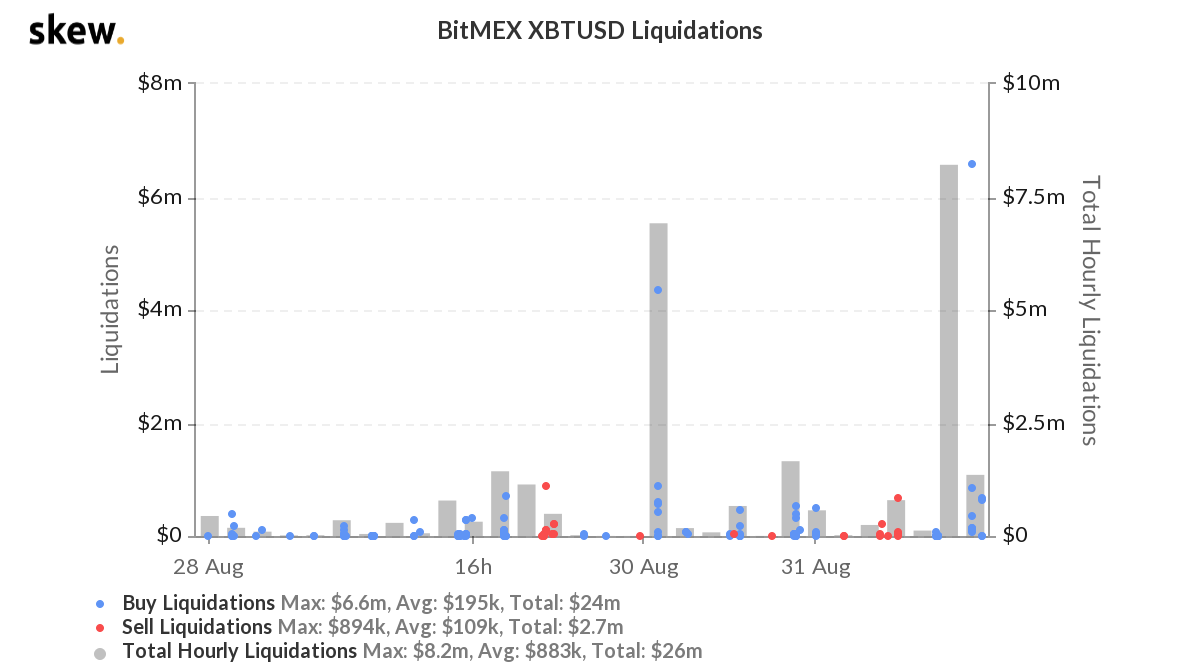 "The market was looking to the Powell speech to see if there'd be any hawkish indications – clear plans to end liquidity injection and cheap money," Sit said. "There was no sign of hawkishness so the party has resumed."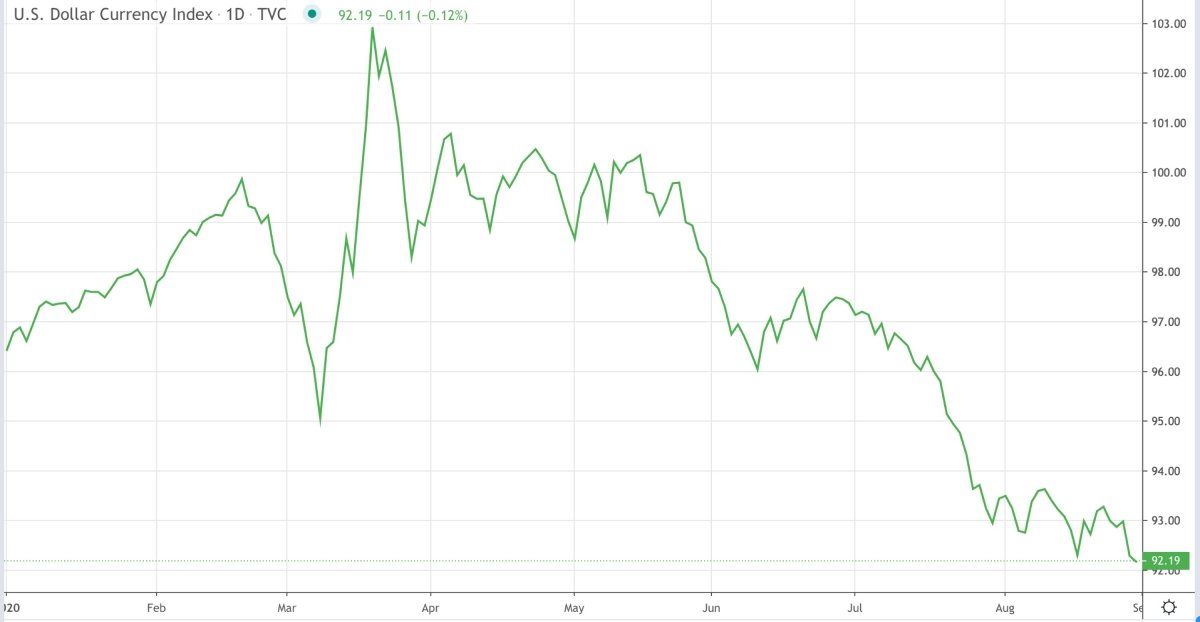 Ethereum's co-founder has taken aim at coins designed to incentivise yield farming, comparing their underlying economics to irresponsible monetary policies
Yield farming - providing liquidity to earn interest in the form of tokens - has taken the crypto community by storm and sparked the DeFi boom.
However, Buterin highlighted the aggressive supply inflation of many governance tokens, saying this puts downward pressure on the prices of "coins that are getting printed nonstop to pay the liquidity providers."
Seriously, the sheer volume of coins that needs to be printed nonstop to pay liquidity providers in these 50-100%/year yield farming regimes makes major national central banks look like they're all run by Ron Paul.
But Buterin countered that he sees "no plausible path" for many projects to generate cash flow, emphasizing the need for fee-generating applications to sustain a project over the longer term:
So far the only strategy toward generating long-term fees that I see is some kind of weird financial attack to grab liquidity and steal network effect from Uniswap. And I'm pessimistic on that strategy.
Without material technological improvements or actual user onboarding, the price almost tripled within less than a month. Lured by the rapid price appreciation, naive investors were outbidding each other.
There is a new item on the decentralized finance (DeFi) table - SushiSwap. While some find it a potential threat to decentralized exchange protocol Uniswap, others are expecting its demise. That said, it's been recording some strong numbers in terms of daily trading volume and total value locked.
As to what this new item is, a commenter described it as "essentially Uniswap but with a native governance token given to LPs that generates revenue from trading fees."
So let's unpack this.
Uniswap is a decentralized exchange protocol that allows users to convert Ethereum (ETH)-based ERC20 tokens on-chain, and it uses liquidity pools which help boost the protocol's exchange liquidity.
Governance tokens became particularly popular with the recent yield farming frenzy. As previously reported, yield farmers are crypto liquidity providers (LPs), and these earn returns by putting their capital to productive use in DeFi platforms. In the last couple of months, liquidity mining has been mixed into this, where a yield farmer provides liquidity and gets not just the return, but also a governance token, and with it a say in that project.
Decentralized finance (DeFi) started out by imitating the regular financial world, but the way its pieces can be mixed and matched has become so easy that new entrants are starting to get strange. Yearn Finance (YFI), YAM, Spaghetti,
Based, whatever today's variant is – the "Weird DeFi" cohort keeps growing.
Yearn.Finance seems to have been a key shift in the market. It's effectively a robo-adviser for yield in a smart contract, but something about it got creative juices flowing.
Weird DeFi started earlier than this. But the broader crypto world first noticed it with YAM, which seems to be a serious effort to unite people first and BUIDL later.
Weird DeFi has also advanced the model of fair token distributions, where all participants have equal access to distributions from launch. But that's not without tradeoffs.
Suspected North Korean hackers on Monday moved 12 bitcoin, worth about $140,000, from one of 280 accounts the U.S. Department of Justice (DoJ) has targeted for seizure.
The funds have been wired into an anonymous wallet, according to Whale Alert, a bot that tracks notable crypto transactions.
"One of the inputs of this transaction has been listed by the U.S. government as forfeited. It is unclear who made the transaction," Whale Alert tweeted, attaching a DoJ civil forfeiture complaint of August 27.
In the complaint, the DoJ alleges that the accounts were used by the North Korean government to launder almost $3 million worth of cryptocurrency stolen in two separate hacks in 2019. The U.S government alleges that such funds are used to help Pyongyang undermine sanctions and sponsor its development of weapons of mass destruction.
🗞 Daily Crypto Calendar, September, 1st💰
"Type of IEO listing: mutual effort; commission based including AMA and promotions on XT.com's side. IEO start date: 1st September 2020..."
Monthly interest distribution by Auxilium Interest Distribution Platform for coinholders. Also supporting charity.
"Starting from 1st September 2020, two weeks will be reserved to transfer all ERC20 ENQ tokens into the mainnet."
"Placeholder for 2nd feature release of v2," by September 1st.
"V2.x - Future," by September 1st.
"The KickEX exchange will buy back KickTokens at a price of $0.00015 per token"
For this 2nd anniversary, D4RK team will present rebranded website, "D4RKBAY" previews and offer coins in their new telegram group.
Last Updates
➡️ Be paid daily to browse with Brave Internet Browser
➡️ A secure and easy wallet to use: Atomic Wallet
➡️ Youtube
➡️ LBRY
➡️ Publish0x
➡️ UpTrennd
➡️ Read.cash
➡️ Minds
➡️ Hive
➡️ Twitter
➡️ Facebook