Bitcoin Options Open Interest Nears All Time High – But Rise in Puts Could Presage Drop;
Crypto Long & Short: What Are Regulators Thinking?;
Coinbase CEO Says Apple Still Hostile Toward Crypto;
This Bitcoin Whale Sold at $12,000 BTC Price After HODLing for 2 Years;
Re-Mining Simulation Shows Satoshi Used a Single High-End PC to Mine 1.1M Bitcoin;
🗞 Daily Crypto Calendar, August, 24th 💰
Welcome to the Daily Crypto News: A complete Press Review, Coin Calendar and Trading Analysis. Enjoy!
While open positions in bitcoin (BTC) options have risen to near record-high levels, it's not necessarily a good thing for those hoping for the rally in the cryptocurrency to continue.
The total number of outstanding BTC options contracts – or open interest (OI) – increased to $2.10 billion Thursday – just shy of the all-time high of $2.11 billion in late July, per data from Skew.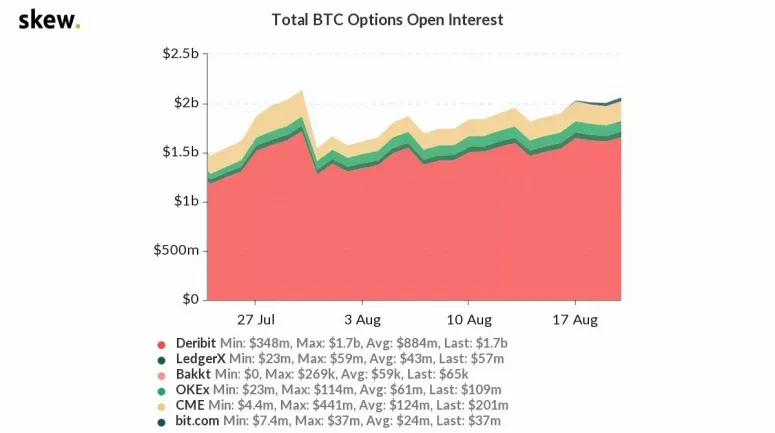 On its own, high open interest can indicate existing trends are likely to be sustained – suggesting BTC's recent rally from $10,650 could continue.
But the number of bearish puts relative to bullish calls has recovered from -10.3% to -3% in the past four days. As the graph below shows – traders are offloading much of their call options onto the market.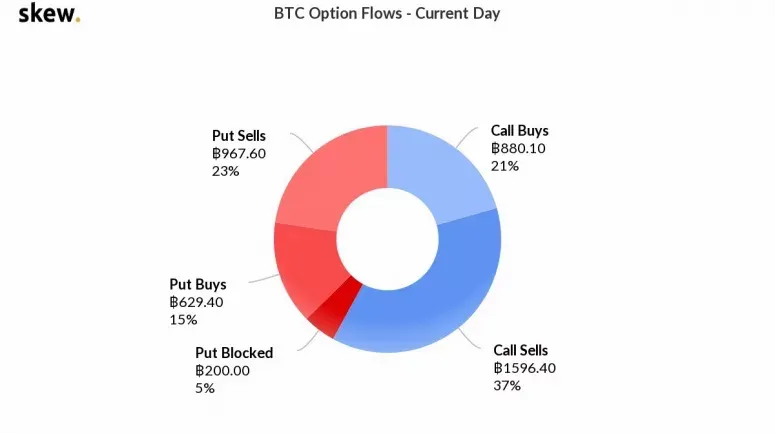 This suggests bullish speculation is beginning to ease – a sign of investors anticipating consolidation or price drop
Indeed, BTC has already pulled back more than 5% from the 13-month high above $12,400 it reached on Monday.
Unless buying action comes quick, downwards momentum could push prices down to $11,000, QCP noted earlier this week.
When the news came out last month that the U.S. Office of the Comptroller of the Currency (OCC) had cleared banks to custody crypto assets, you may remember that I expressed surprise that the new crypto-friendly Acting Comptroller Brian Brooks had managed to get such a bold move through the channels of bureaucracy so fast. It turns out that he didn't.
Apparently the OCC had been working on this letter for some time, according to regulatory sources who spoke to my colleague Nik De.
While this may sound like a "so what?" revelation, let's zoom in on the interesting part: the OCC had been looking at this for some time.
The takeaway here is that regulators in Washington have been working on how to support crypto innovation while protecting investors for longer than many realize. The Commodity Futures Trading Commission, for example, started looking closely at crypto assets as early as 2014, and other organizations no doubt also have had teams keeping an eye on developments since even before the 2017 bull run.
Bitcoin on Ethereum
By now, most observers of the crypto markets are aware that there's Bitcoin, and there's Ethereum, and they are very different. Bitcoin is a digital form of hard money with a limited supply and a decentralized protocol. Ethereum is also a decentralized protocol but its token does not have a limited supply and is more focused on enabling innovative applications.
Only, now there's bitcoin on Ethereum.
Coinbase and Apple are still not getting along months after Coinbase warned customers it might remove an application from the Apple Store.
Coinbase CEO Brian Armstrong tweeted on August 22 that Apple continues to block some functionalities for cryptocurrencies, including being able to earn money and unrestricted decentralized applications (dApp) browsers. He said:
"Apple has been very restrictive and hostile to cryptocurrency over the years. They're still blocking some functionality right now, including the ability to earn money with cryptocurrency by completing tasks, and unrestricted dapp browsers."
A Bitcoin (BTC) whale — an individual investor who holds a large amount of BTC — took profit after two years. Data from Whalemap suggests the whale purchased nearly 9,000 BTC in the third quarter of 2018.
A pseudonymous trader known as "Byzantine General," who shared the data, said:
"This whale is a legend. See that big bubble around 6k in 2018? That's almost 9k BTC that was accumulated there. He finally took profit, after 2 years and 2 major capitulation events."
The whale held on to the BTC for nearly 22 months, through two major capitulation phases. Bitcoin dropped to sub-$4,000 level twice, first in January 2019 and second in March 2020. The investor waited through both periods, ultimately selling at around $12,000.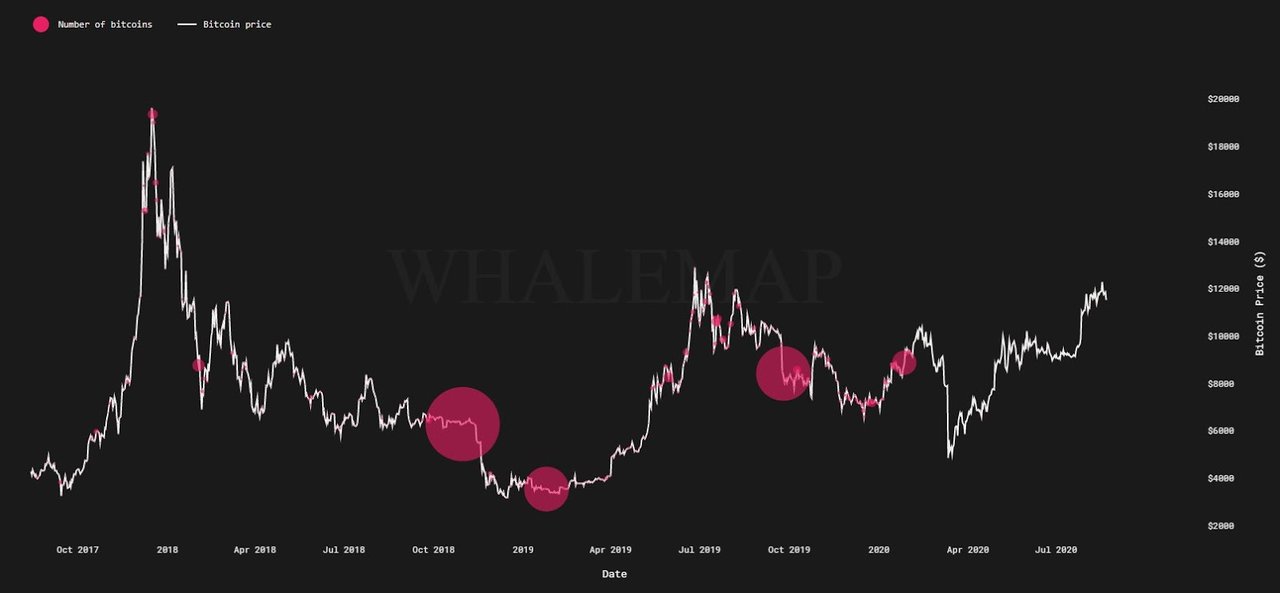 Cryptocurrency advocates have been recently discussing the mysterious Bitcoin inventor Satoshi Nakamoto as RSK's chief scientist, Sergio Demian Lerner, published a paper called "The Patoshi Mining Machine." Essentially, Lerner simulated Satoshi's mining experience. The findings estimate that Bitcoin's creator used a single computer to mine an estimated 1 million bitcoin minted in the early days.
Sergio Demian Lerner is well known for publishing one of the first estimates backed by technical data in 2013 concerning Satoshi Nakamoto's alleged stash of bitcoin.
During the last seven years, Lerner has published a few more papers about this subject and it is estimated that Satoshi mined 1.1 million BTC. Not too long ago in 2018, Bitmex Research published findings that estimated Satoshi may have only mined 700,000 BTC.
Lerner's latest paper "The Patoshi Mining Machine" looks into whether or not the Patoshi pattern (Satoshi's mining) was done by multiple computers or a single PC. Lerner simulated Satoshi's mining experience by "mining a large part of Patoshi nonce space scanning sequentially in the range."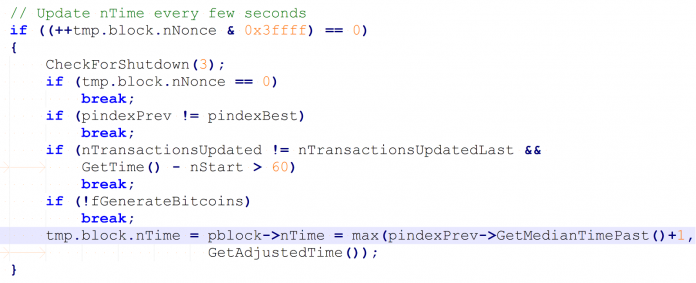 🗞 Daily Crypto Calendar, August, 24th💰
Launching Delphi on Ethereum mainnet with no restrictions on deposits after thorough security audit is in place.
"2 New Courses and Exclusive Partnership Announcement"
"24th Aug - Confirm optin date (this will coincide with a launch marketing plan)"
"24th Aug - Confirm optin date (this will coincide with a launch marketing plan)"
Vexanium Block Producers (BPs) hold RAM Purchase Activity events that are totally decentralized. This event will end on 24 August 2020.
"Join us for our AMA with @HuobiGlobal Russia on August 24th, 3PM MCK. Meet our Russian community team and discuss our latest updates..."
"Perlin team will be conducting a smart contract upgrade starting 24/Aug/2020 to future proof the $PERL token and optimize it for #DeFi."
Last Updates
➡️ Be paid daily to browse with Brave Internet Browser
➡️ A secure and easy wallet to use: Atomic Wallet
➡️ Youtube
➡️ LBRY
➡️ Publish0x
➡️ UpTrennd
➡️ Read.cash
➡️ Minds
➡️ Hive
➡️ Twitter
➡️ Facebook