Welcome to the Daily Crypto News: A complete News Review, Coin Calendar and Analysis. Enjoy!
Bitcoin is making gains Monday and Ethereum usage is hitting record highs in September.
Bitcoin (BTC) trading around $10,669 as of 20:00 UTC (4 p.m. ET). Gaining 3.4% over the previous 24 hours.
Bitcoin's 24-hour range: $10,250-$10,759
BTC above its 10-day and 50-day moving averages, a bullish signal for market technicians.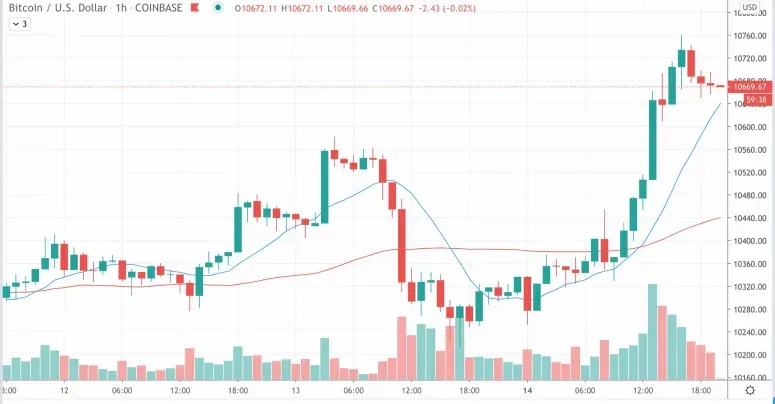 Buy liquidations, the crypto equivalent of a margin call that wipes out short-sellers on derivatives exchanges such as BitMEX seemed to be helping to push bitcoin's price up. A total of $19 million buy liquidations were more than double the $9.1 million in sell liquidations over the weekend and into Monday on BitMEX, helping fuel the price upswing.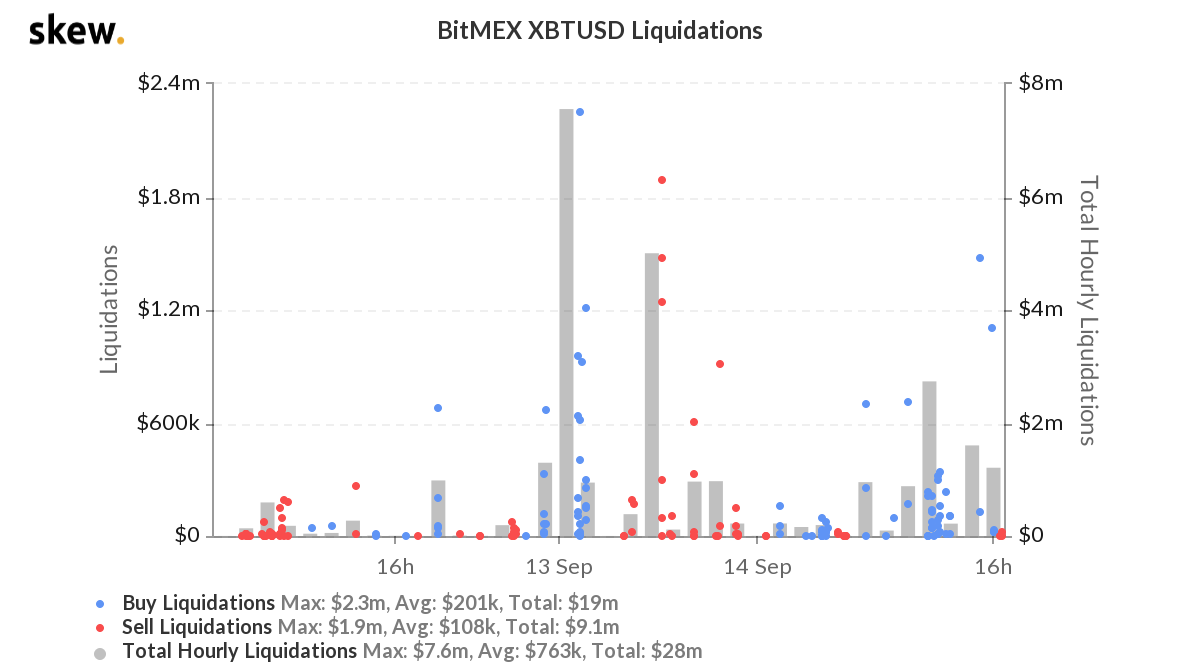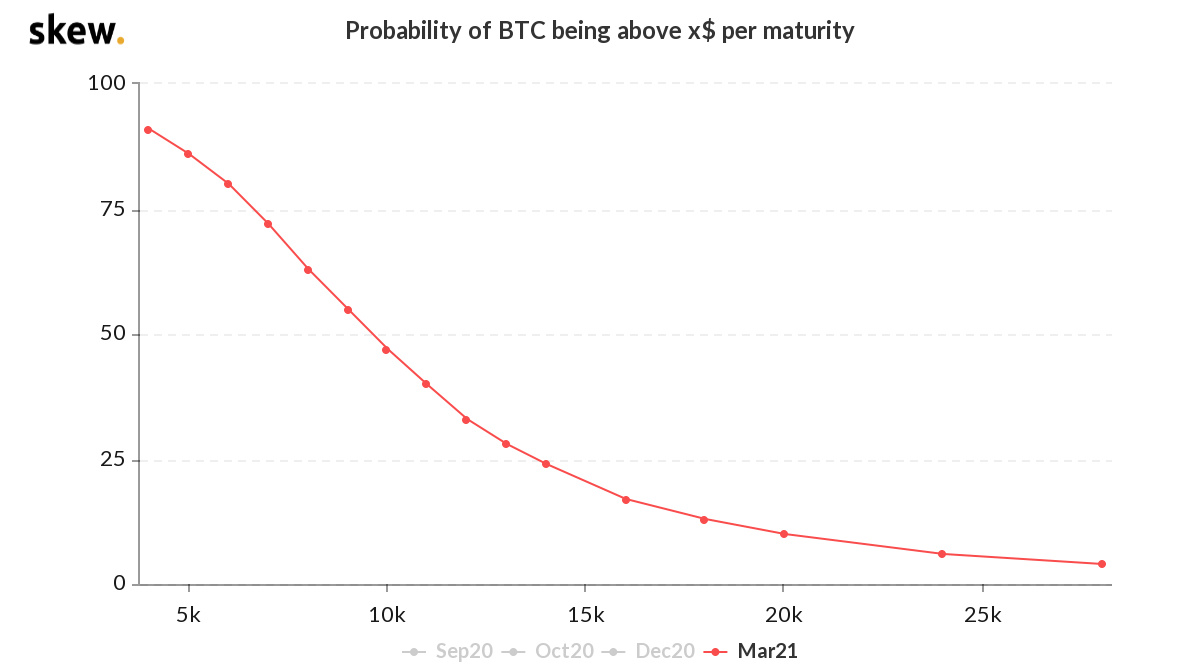 Ethereum record gas usage
The total amount of "gas" (or costs) used on the Ethereum network to send transactions and interact with decentralized finance (DeFi) protocols hit new highs in September. On Sept. 6, a record 80 billion units of gas was used on the network, and Friday (Sept. 11) was the second-highest usage day ever, at 79,743,954,147 units used.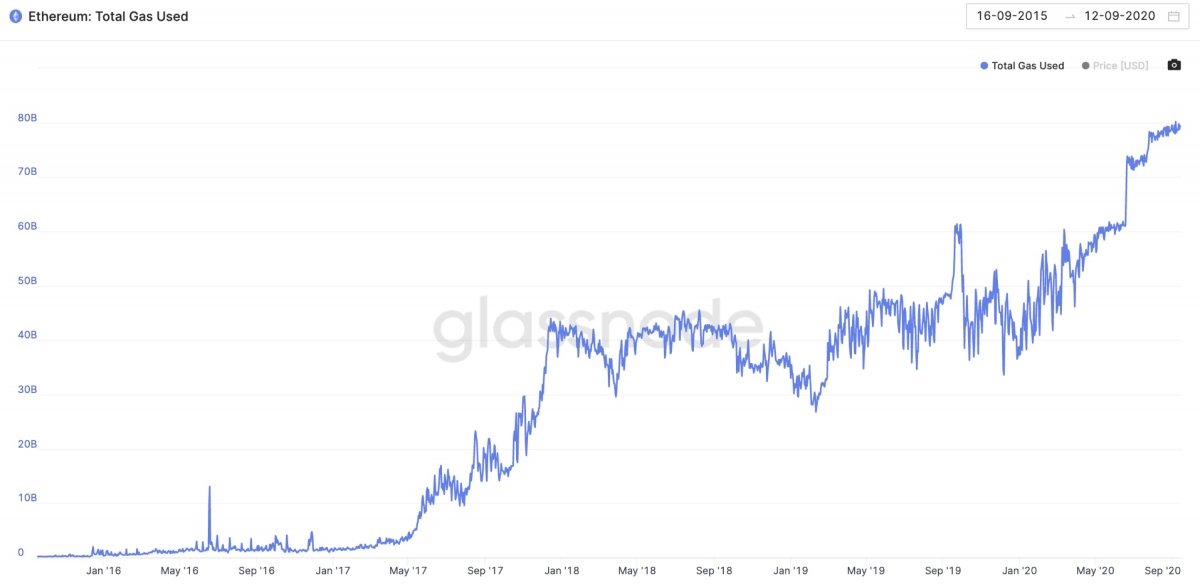 More than $1 billion worth of Bitcoin (BTC) has now been tokenized to access decentralized finance (DeFi) protocols on the Ethereum (ETH) network. That's equivalent to the entire total value locked (TVL) in DeFi less than four months ago.
According to DeFi Pulse, roughly 98,300 BTC, worth $1.05 billion, has been tokenized using protocols other than Blockstream's Lightning Network — equating to more than 12% of the DeFi's sector's $8.57 billion combined capitalization.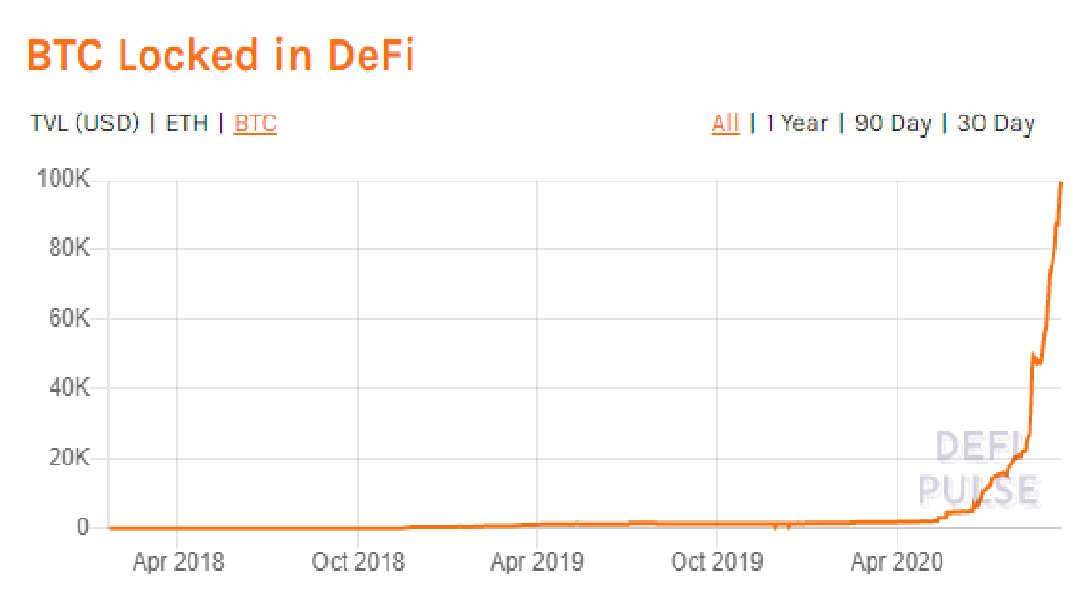 While WBTC is still the top-ranked tokenization protocol by total BTC locked after attracting 56,800 Bitcoin worth nearly $605.5 million since late-November 2018, Ren's VM has tokenized 21,500 Bitcoin worth $230 million since launching in May of this year.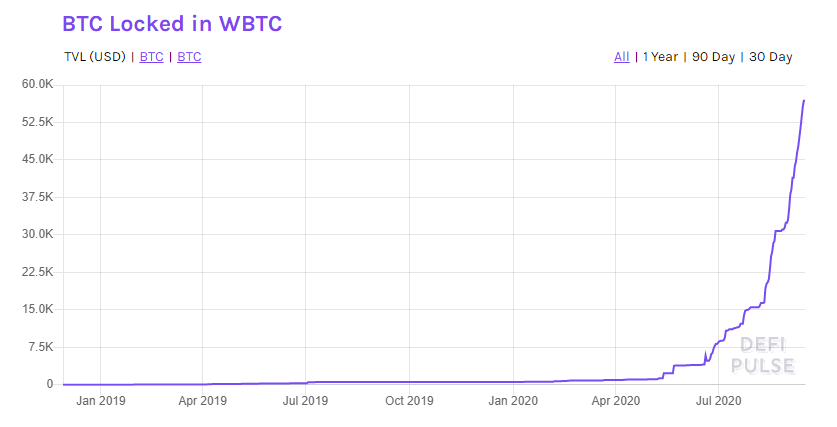 The rollout of China's digital yuan could spend the end for the nation's ATMs, per a new report – with digital finance marginalizing hole-in-the wall-based technology.
Per media outlet Huo Long Guo Cai Jing, the ATM industry was at its peak in 2015, when some 252,000 machines were installed nationwide.
However, since 2017, ATMs have been in decline in the Middle Kingdom.
Rather than rolling out more conventional ATMs, banks and ATM machine operators are instead looking to revamp older models or replace them with "smart" terminals that will be compatible with digital yuan transactions.
Earlier this year, ATM market leader Guangdian Express reported that it had been involved in research and development projects in conjunction with the central People's Bank of China-led digital currency research team, and was also looking into hardware wallet technology. The same firm has also developed its own blockchain technology solutions, and is working with a number of other government organs.
However, with Tencent's WeChat Pay and Alibaba's Alipay e-pay platforms already accounting for a combined 15% of payments and money transfer in China, the digital yuan – which may remove much of the need for ATM-based finance – could well give the ATM industry another battering.
Huobi's decentralized finance (DeFi) consortium — dubbed the Global DeFi Alliance — has welcomed 10 new members — bringing its total membership to 15.
The new members comprise DeFi heavyweights Curve Finance, Aave, Synthetix, Balancer, Loopring, Zapper, Zerion, Bitpie, Mykey, and CoinGecko.
They join founding members Maker Foundation, Compound, NEST Community, dYdX, and Huobi DeFi Labs to explore "cross-border collaboration opportunities" and promote the development of the DeFi ecosystem.
"We appreciate all new members of the Global DeFi Alliance and look forward to cooperating with them in various fields from user education, practice sharing, protocol standardization, risk management to supporting the development of the global decentralized financial ecosystem."
A Japanese cryptocurrency exchange that suffered from a $60 million hack in 2018 is suing Binance for "aiding and abetting" the laundering of some of the stolen funds.
According to a complaint filed by Fisco in the Northern California District Court on Sept. 14, the Japanese exchange alleged that soon after it lost nearly 6,000 bitcoin in the 2018 hack, the thieves sent 1,451 bitcoin to an address belonging to Binance, which was worth $9.4 million at the time.
The thieves are claimed to have taken advantage of Binance's policy that allowed new users to open accounts and transact on the platform in amounts less than 2 bitcoins without needing to provide any meaningful identifying information.
California claims
Fisco also argued that the case should be brought to trial in the California court not only because there were victims who were based in the region, but also "critical components" of Binance's business are located in the U.S. state.
For example, Fisco said Binance uses Amazon Web Services (AWS) to host its servers and has the ability to select whichever AWS data center it chooses for its operations.
🗞 Daily Crypto Calendar, September, 15th💰
"- 15th Sep: Testnet launch"
"We are around 3 days and 12 hours away from Zcoin's $XZC first halving!"
"50.0m PI - September 15th 2020"
"The trading for $DZI/USDT and $PEARL/USDT pairs will be opened at 23:40 UTC+8, Sep.1st."
Secret contracts mainnet upgrade.
Starting Sep 15, 12.00am UTC, miners participating in @zcoinofficial pairs will be earning XZC tokens paid out on the XZC blockchain.
Last Updates
➡️ Be paid daily to browse with Brave Internet Browser
➡️ A secure and easy wallet to use: Atomic Wallet
➡️ Youtube
➡️ Twitter
➡️ Hive
➡️ Publish0x
➡️ UpTrennd
➡️ Read.cash
➡️ LBRY