Welcome to the Daily Crypto News: A complete Press Review, Coin Calendar and Trading Analysis. Enjoy!
Bitcoin is stuck around $10,000 with little price action while some ether holders have pulled out of the DeFi ecosystem.
Bitcoin (BTC) trading around $10,014 as of 20:00 UTC (4 p.m. ET). Slipping 1.1% over the previous 24 hours.
Bitcoin's 24-hour range: $9,920-$10,439
BTC below its 10-day and 50-day moving averages, a bearish signal for market technicians.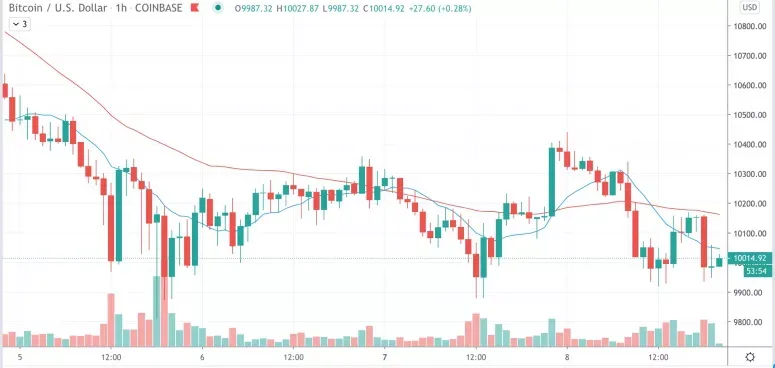 "I think we are going to see significantly lower equity prices soon, but will BTC be correlated as it was the last time when equities lurched lower in February and March? That is the question," added Koine's Douglas.
Over the past month, bitcoin dropped over 13% while stock indexes, aided by the tech sector and various stimulus packages by governments, have been holding up better than the bellwether cryptocurrency.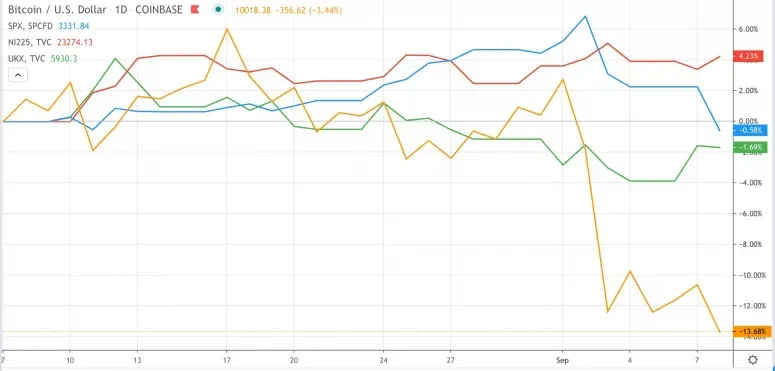 "Bitcoin futures volumes have been lower the last few days, partly because of the U.S. Labor Day weekend, but also we reverted more towards average volume days after having some large days last week," added Swissquote's Thomas. Indeed, this past Tuesday, volume spiked at $5.1 billion before dropping off.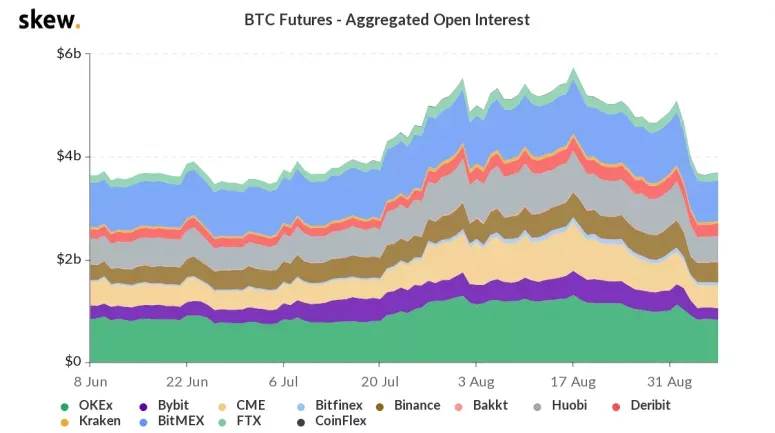 DeFi value drops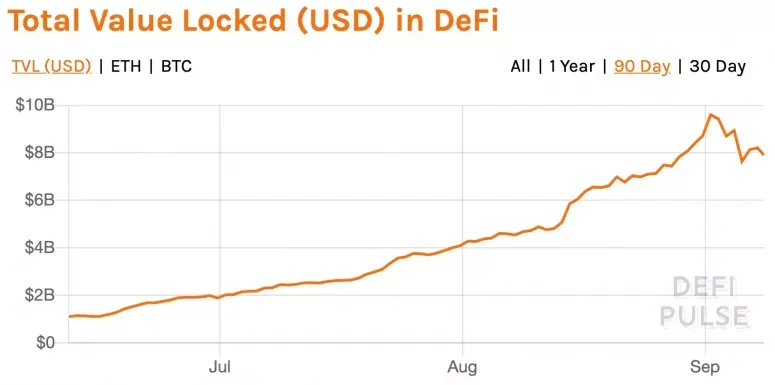 "This is probably caused by the drop in [the] ETH price," said Jun Yi, a Singapore-based DeFi yield farmer. "ETH dropped around 30%. There is a cascading effect," he added.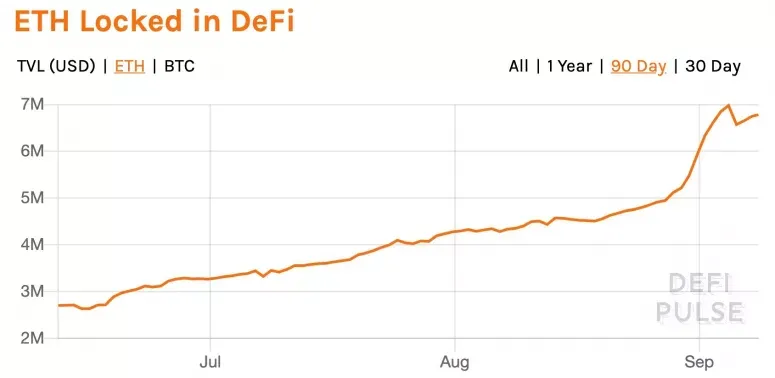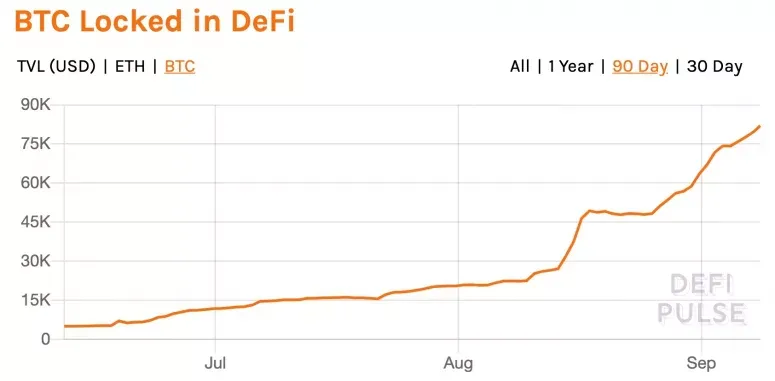 The U.S. dollar currency index caps six days of gains with fresh resistance, while stocks could give Bitcoin a fresh boost, says Michaël van de Poppe.
Bitcoin (BTC) may get a "relief" rally closer to $11,000 as stock markets recover and concerns remain over the U.S. dollar.
In a tweet on Sep. 8, Cointelegraph Markets analyst Michaël van de Poppe said that macro movements could serve to strengthen BTC/USD.
BTC price may fill the upper futures gap first
The rebound would follow testing times for Bitcoin, which has repeatedly dipped below $10,000 support since Friday. In line with long-term trends, the largest cryptocurrency could benefit from a shift in macro sentiment.
"Futures bounce back significantly in the U.S. Europe also bouncing back up," Van de Poppe wrote.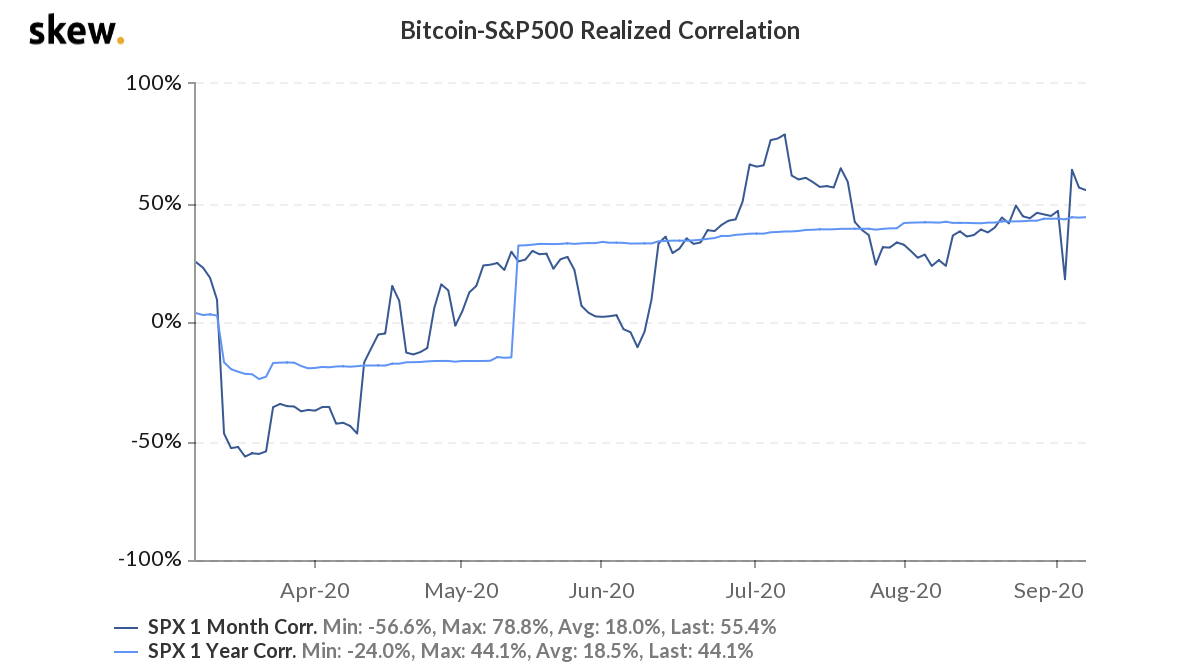 According to forex broker FxPro, the dollar must hit much higher levels against major currencies — the euro, pound sterling and Swiss franc — to exit its protracted breakdown.
"Without accelerated growth of the Dollar and the above levels being reached, we remain within the weakening pattern with short corrections," it warned on Wednesday.
DXY appeared to cap its six-day winning streak on the day, hovering at near 93.6. FxPro additionally said that the gains may in fact constitute a "bull trap" — meaning that a bigger retreat may follow, wiping out progress.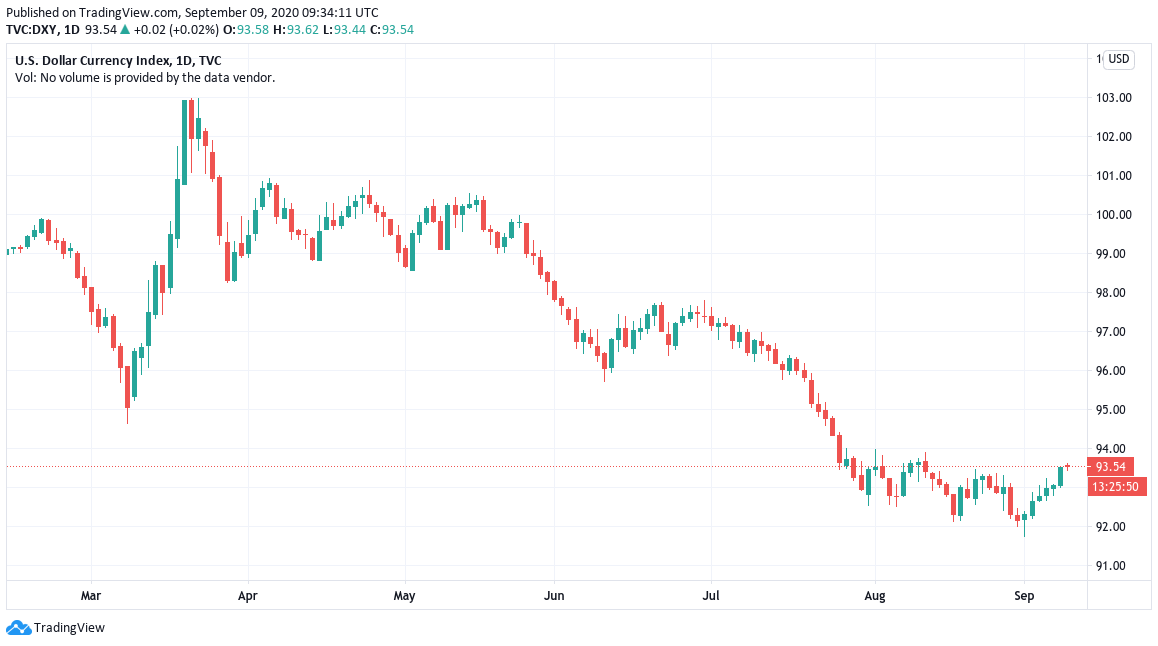 Three to five nations worldwide will entirely replace their fiat currency with a central bank digital currency, or CBDC, by 2030, a European think tank predicts.
Dutch fintech-focused non-profit think tank dGen released a report devoted to geopolitical trends of CBDCs on Sept. 9.
Titled "Report on Geopolitical Ramifications of CBDCs," the 30-page report takes a deep dive on the status of major global fiat currencies like the United States dollar, the euro, and China's yuan. Compiled with support from institutions like the European Central Bank (ECB), Standard Chartered Bank, and the Frankfurt School, the report makes some big predictions on the impact of CBDCs on the global financial system.
As such, dGen predicts that three to five nations globally will completely replace their national currency with a CBDC in ten years. While dGen does not make an exact guess at which countries will make the switch by 2030, the report outlines significant progress in CBDC by jurisdictions like the Bahamas and Sweden. The think tank noted that Sweden's e-krona development comes in line with the country's plan to go cash-free by 2025.
Uniswap liquidity that is staked in one of the pools of the MasterChef (such as 🐢Tether Turtle) will be moved to SushiSwap.
Let's say you add 1 ETH and 340 USDT in the UniSwap pool and receive some UniSwap V2 LP tokens. You then stake these tokens with the MasterChef to farm SUSHI. At migration, technically all tokens in a pool are migrated at the same time in one atomic transaction.
But from your perspective your UniSwap V2 LP tokens (representing your liquidity of 1 ETH and 340 USDT) will be migrated into SushiSwap SLP tokens representing exactly the same liquidity.
These SushiSwap SLP token work the same way UniSwap V2 tokens work. There will be one or more sites available where you can add/remove this liquidity from the pool, trade and stake.
When is migration happening?
Migration is possible from anytime after Wednesday September 9 14:10:32 UTC. SBF will call the migration function on the MasterChef contract one by one, so all pools will be migrated soon after the time above. The first pool to be migrated will be CRV/ETH. SBF will check that it all went smoothly and then do all the others.
A short video walking you through DeFiBox on the EOS Blockchain !
This project is good to get you starting with DeFi few advantages being:
No/low fees
Good return on a user-friendly product
Multisig protection
A longstanding EOS stakeholder behind this : NewDex
Audited by 2 independent firms
This video is NOT financial advice. I advise you to ALWAYS do your own research.
PS: I would appreciate any comments on how I could improve as a video maker. Thank you in advance !
🗞 Daily Crypto Calendar, September, 9th💰

CryptoBharat will host an AMA with Blockstack (STX) team on the 9th of September at 9:00 pm UTC + 8.
Here's what you can find on the preview server - First glimpse of Ethverse Vega City - Try out our In-game wallet.
"Initiating in 1 hour if no serious bugs pointed out, which would mean 49 hours until migration."
"Mark your calendar for our AMA with @oropocket, Wednesday at 8PM IST, to discuss their #DeFi synthetic assets launching on Matic!"
Releasing the most sophisticated DeFi tool with the sole intent to provide investors with relevant DeFi data.
Last Updates


➡️ Be paid daily to browse with Brave Internet Browser
➡️ A secure and easy wallet to use: Atomic Wallet
➡️ Youtube
➡️ Twitter
➡️ Hive
➡️ Publish0x
➡️ UpTrennd
➡️ Read.cash
➡️ LBRY