Can XRP Price Follow Bitcoin and Hit $0.30? Watch These Key Levels;
ADA Follows Market Down Despite Cardano 'Reaches Orbit';
Zero Collateral: $138 Million in Defi Flash Loans Issued in 24 Hours;
Iranian Authorities Greenlight Power Plants Mining Bitcoin;
Zeus Capital Reportedly Offers Influencers 5 BTC for LINK FUD;
🗞 Daily Crypto Calendar, July, 30th 💰
Welcome to the Daily Crypto News: A complete Press Review, Coin Calendar and Trading Analysis. Enjoy!
XRP price may see a surge to $0.30 if these key resistance levels and Bitcoin price remains relatively stable in the near term.
Altcoins got crushed in their respective BTC pairs as Bitcoin (BTC) price decided to break out of the two-month-old range and reach as high as $11,400.
However, some altcoins did relatively well and a few top-10 cryptocurrencies showed strength while the price of Bitcoin was climbing. These included EOS (EOS), Litecoin (LTC) as well as XRP (XRP), which also showed strength by reaching a price level of $0.23.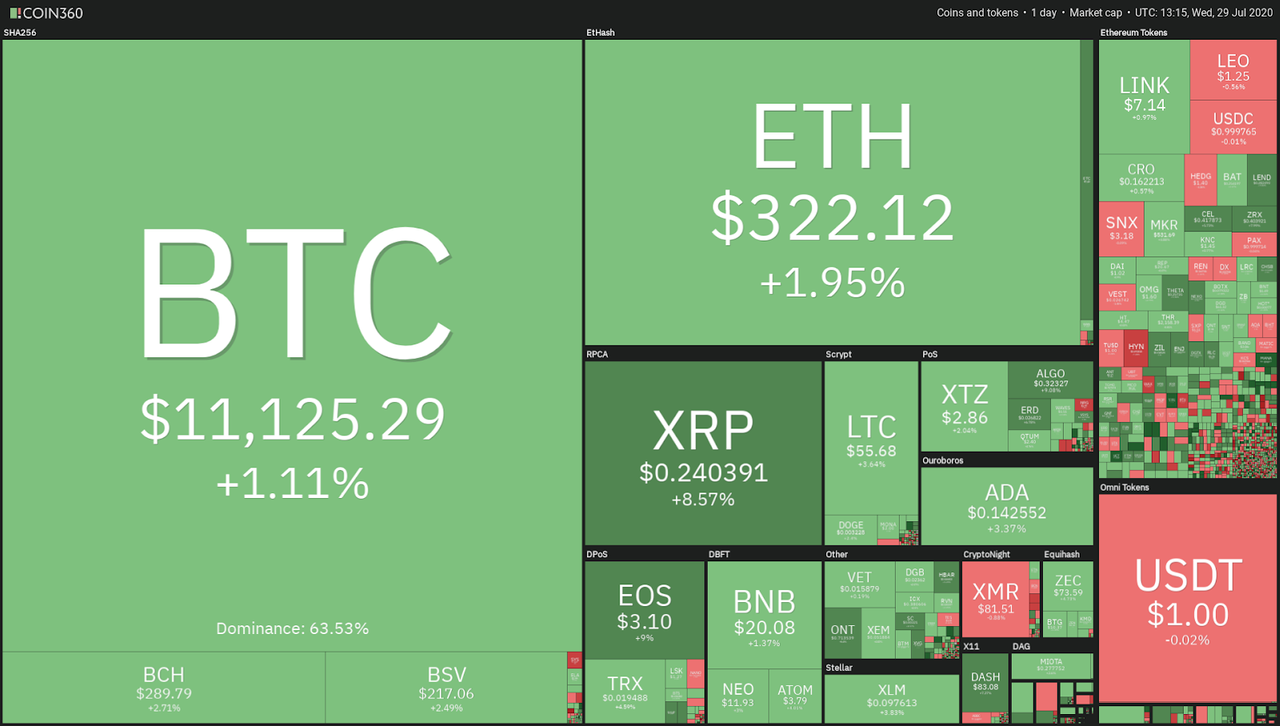 XRP breaks through 100-day and 200-day moving averages
The USDT pair of XRP is showing substantial strength as it broke above the $0.20 level. Aside from the $0.20 level, XRP price also broke above the 100-day and 200-day moving averages (MAs) and shows signs of bullish momentum.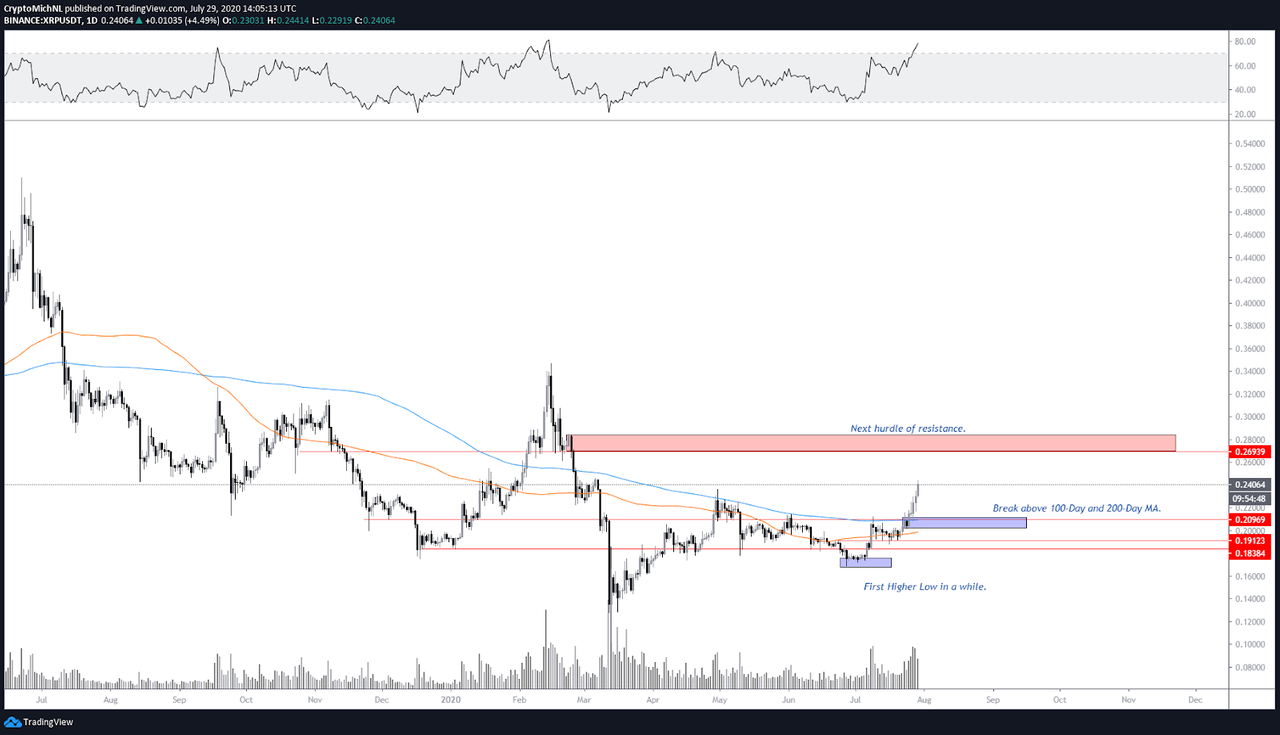 Despite Cardano carrying out a hard fork last night that launched Shelley – the next version of the network – the successful upgrade failed to excite ADA traders, who are selling the news in the crypto market that is in the red today.
As of press time on Thursday (07:24 UTC), ADA was down by nearly 3% over the past 24 hours, trading at a price of USD 0.1405. However, the current price is still up from a week ago, with a 7-day gain of more than 13% and a monthly gain of more than 70%, by far outperforming both bitcoin (BTC) and smart contract competitor ethereum (ETH) in the 30 days leading up to the hard fork.
Other majors coins from the top 10 are down by 1%-4% today, except XRP that is up by 1%.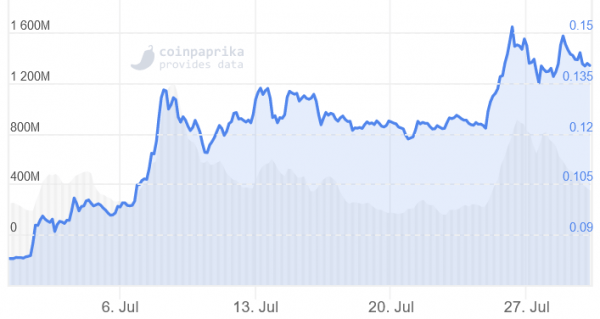 The decentralized finance (defi) realm continues to heat up with concepts like yield farming, but another scheme called defi flash loans has also grown exponential. On Monday, the noncustodial lending protocol Aave issued $138 million in loans with zero collateral.
Since the last week of June, defi flash loans have increased by 809% as the protocol Aave is issuing anywhere between $80-100 million in flash loans per day. Data shows that Aave issued over $138 million on Monday and the pace continues to trend higher.
The word "Aave" is a Finnish term to describe a ghost, as the noncustodial platform allows for lending interest rates to be guided by algorithms directed by the supply and demand. Flash loans are used for significant arbitrage opportunities and they allow people to obtain handsome loans without collateral.
"DeFi doesn't need new money flowing into crypto to continue its rise. All it needs is a reallocation of capital."
Iran has announced that it will now allow industrial-scale power plants in the country to operate as Bitcoin miners —- provided they don't use subsidized fuel.
In a statement to the Islamic Republic News Agency (IRNA) on July 27, Mostafa Rajabi Mashhadi, a Deputy Managing Director at Tavanir, Iran's Power Generation, Transmission and Distribution Management Company, said power plants in the country could operate as Bitcoin mines "if they comply with approved tariffs" and have the necessary licenses.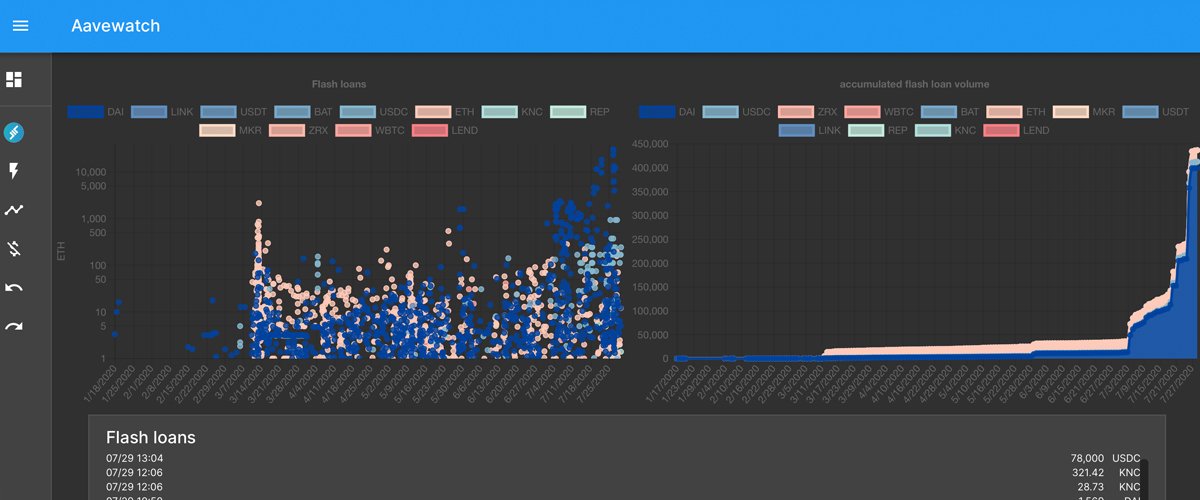 These days millions of dollars in flash loans are being issued every day without collateral and this isn't something you see in traditional finance at all.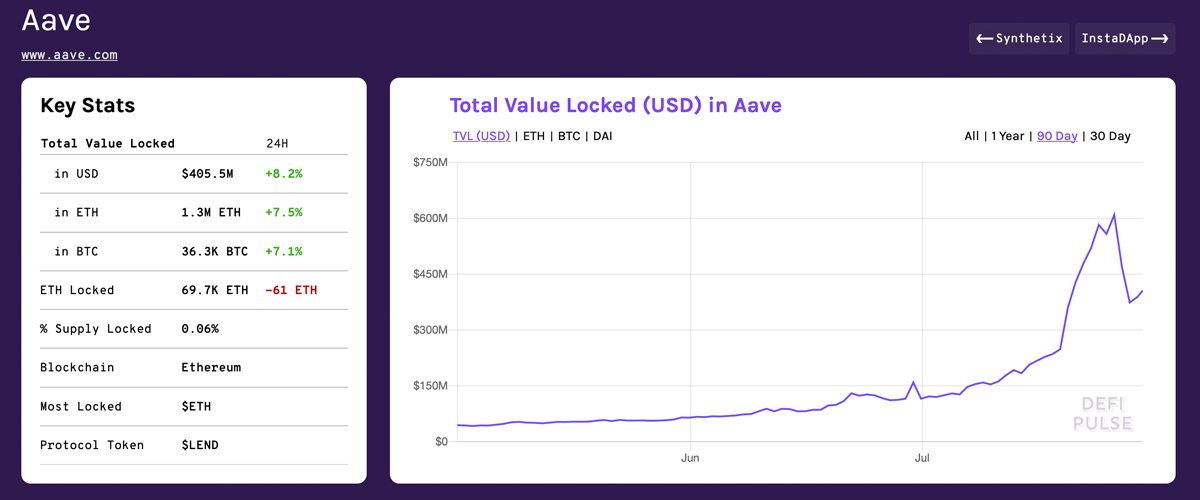 Zeus Capital is reportedly offering prominent members of Crypto Twitter payment to spread unfavourable news about Chainlink, which hit a new record high price recently.
Zeus Capital came to prominence recently after releasing a report claiming LINK was a scam and then heavily promoting negative news about Chainlink via Twitter ads. It has since called upon users to join a class-action lawsuit against CEO Sergey Nazarov.
According to a screenshot posted to Twitter by 'The Wolf of All Streets' Scott Melker on July 29, Zeus Capital reached out to him asking them if he'd be willing to post an analysis of Chainlink (LINK) to social media "for a fee."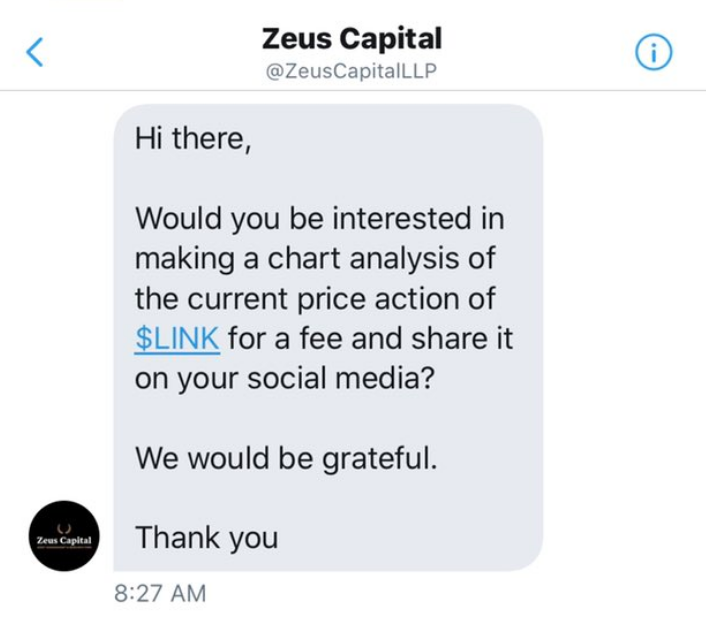 🗞 Daily Crypto News, July, 30th💰

The 80% token will ben transferred to burn address on July 30, 2020 at 9:00AM UTC.
Mainnet Launch
Aergo (AERGO), Standard Tokenization Protocol (STPT)
"MTO Round 4 July 30th - Aug. 2nd: Aergo."
Bitpanda Ecosystem Token (BEST)
BEST Token Burn
Chainlink (LINK), Ethereum (ETH), iExec RLC (RLC), Unibright (UBT)
"Ethereum in the Enterprise 2020 A Virtual Event from the Enterprise Ethereum Alliance (EEA) Thursday, July 30, 2020 10:00 AM – 2:35 PM EDT"
"NEXT.coin will be listed on an additional exchange."
Last Updates


➡️ Be paid daily to browse with Brave Internet Browser
➡️ A secure and easy wallet to use: Atomic Wallet
➡️ Publish0x
➡️ UpTrennd
➡️ Read.cash
➡️ Minds
➡️ Hive
➡️ Twitter
➡️ Facebook