Bitcoin Clings to $9,200 While Ethereum Transactions Soar;
BitMEX-affiliated Firm Leads USD 3.4m Investment in S African Exchange;
Troll Token? Why DeFi Yield Farmers Are Now All About YFI;
Grayscale Receives FINRA Approval for BCH and LTC to Trade Publicly;
DeFi Token Rally Pushes Aave (LEND), (SNX) Market Cap Above Maker (MKR);
🗞 Daily Crypto Calendar, July, 21st 💰
Welcome to the Daily Crypto News: A complete Press Review, Coin Calendar and Trading Analysis. Enjoy!
While bitcoin prices stay steady, Ethereum transactions are skyrocketing.
Bitcoin (BTC) trading around $9,184 as of 20:30 UTC (4:30 p.m. EDT). Gaining 0.20% over the previous 24 hours.
Bitcoin's 24-hour range: $9,130-$9,244
BTC above 10-day and 50-day moving average, a bullish signal for market technicians.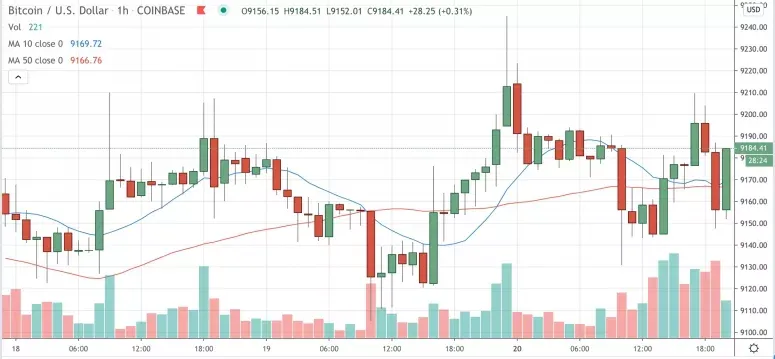 Any growth would be welcomed by cryptocurrency traders – so far this month, bitcoin's overall performance in July has been flat.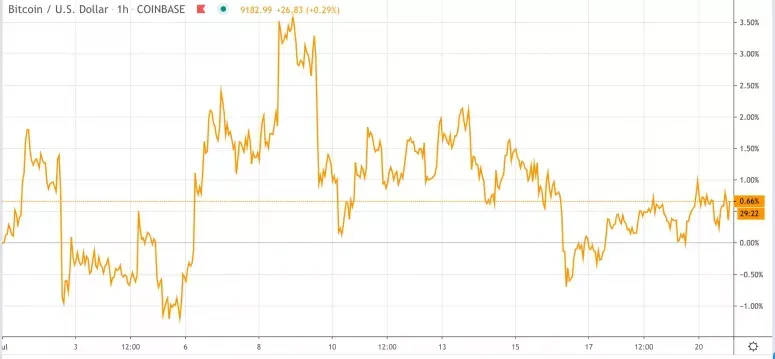 With bitcoin's price in a wait-and-see mode, some investors are paying more attention to opportunities in alternative cryptocurrencies, or altcoins, instead. "Altcoins are back in our focus," said Karl Samson of Toronto-based brokerage Global Digital Assets.
The investment arm of a new company operated by the creators of derivatives platform BitMEX, has spearheaded a USD 3.4-million cash injection in VALR, one of Africa's biggest crypto exchanges.
Per a press release shared with Cryptonews.com, the Series A equity round of funding in the VALR exchange was led by 100x Ventures, the investment arm of the 100x Group. As previously reported, the 100x Group is part of a rebranding operation from HDR Global Trading, the operator of BitMEX – headed by Arthur Hayes. No other details of the deal have been disclosed.
VALR claimed that it was South Africa's "largest bitcoin exchange by trading volume," and said that a domestic investment firm named 4Di Capital also contributed to the investment round, in addition to "continued support from former FNB CEO Michael Jordaan and the United States-based exchange Bittrex."
A new governance token in decentralized finance (DeFi) is captivating yield farmers' attention. Its creator didn't set aside any of the tokens for himself and he insists the new token has no monetary value.
Still, that hasn't stopped it from trading as high as $2,374 a pop, according to CoinGecko.
YFI is the governance token for Yearn.Finance, a site that performs a variety of functions for DeFi users, moving their assets in and out of different liquidity pools in order to find the best yields. Its name may also be a reference to an unflattering internet acronym.
"Each of these systems have control mechanisms, configurable fees, maintenance controls, and rules that can be modified.
Thus far, these have been managed by us," Yearn's creator, Andre Cronje, wrote in a Medium post. "In further efforts to give up this control (mostly because we are lazy and don't want to do it) we have released YFI, a completely valueless 0 supply token."
Crypto fund manager Grayscale Investments will make Bitcoin Cash and Litecoin available for public trading through shares of the firm's cryptocurrency trusts.
In the July 20 announcement, Grayscale said the Financial Industry Regulatory Authority (FINRA) in the United States had approved shares of the firm's Bitcoin Cash Trust and Litecoin Trust for public trading. The two stocks will be available on OTC markets under the symbols BCHG and LTCN.
Public trading for the two digital assets remains subject to full compatibility with the Depository Trust Company (DTC), the world's largest securities depository.
"There will be no trading volume in the shares' public quotations until the respective shares are DTC eligible, which BCHG and LTCN are expected to receive soon," the announcement stated.
Decentralized Finance (DeFi) tokens continue to make drastic moves on the price charts, compensating for Bitcoin's low volatility which has recently hit a three year high. Earlier today, Aave (LEND) and Synthetix Network (SNX) token briefly surpassed MakerDAO's (MKR) token as each rallied to $0.375 and $4.09 respectively.
The 'flippening' was short-lived and MKR has now reclaimed its position above LEND, SNX and Compound (COMP) and currently sits at number 28 on Coinmarketcap with a market capitalization of $453 million.
The switch up likely occurred as LEND price corrected sharply today, dropping 16.5% to $0.313.

🗞 Daily Crypto News, July, 21st💰

"The listing event will commence on Tuesday, 21 July 2020 on the Crypto.com Exchange."
NanoNews ID AMA with Blockstack Team.
"We are excited to announce our collaboration with @tehMoonwalkeR ! We will be hosted on his AMA on Tuesday, July 21st at 3 PM UTC."
Telegram AMA with David Atkinson from Holo at 9 AM (BST).
"Join us next Tuesday, July 21st for our next Community Town Hall with Hedera co-founders, @ManceHarmon , and @leemonbaird."
"BAND trading will be effective on July 21, 2020. The following pairs will be supported: BAND/BTC and BAND/USDT."
"Mark your calendars for our AMA with @ProBit_Exchange , on July 21, at 11:30 AM IST!"
Last Updates


➡️ Be paid daily to browse with Brave Internet Browser
➡️ A secure and easy wallet to use: Atomic Wallet
➡️ Publish0x
➡️ UpTrennd
➡️ Read.cash
➡️ Minds
➡️ Hive
➡️ Twitter
➡️ Facebook