Hello friends, today I found a piece of news that I'm sure many of us who use crypto coins were waiting for, and that is that I will never tire of saying and thinking that today the money of the future are the coins that cannot be physically touched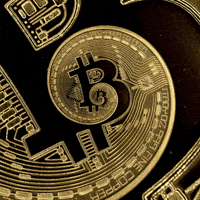 This has been a long way since the first big coin appeared that many of us want to have, and is that from that moment appeared new coins to reach an incredible number of new coins, and that every day continue to go out and help thousands of people, and if we talk about the money that moves are billions and billions a year
Do you know Bit2me?
It is a great company that was founded in 2014, this company specializes in financial technology, with a lot of knowledge in Blockchain, help any people, exchanges, mining pools, investment funds, among others
With the door open to market access, and leaving behind the obsolete financial system we all know
This platform was created with the vision that financial and transparent systems to make markets more efficient, support initiatives in Defi Ecosystem, provide liquidity and participate in decentralized lending networks
Well now that we know what this platform is about, let's go with the big news
They have just launched this new platform, for a great solution for the total management of crypto-currency along with traditional money, this platform is focused both for any user, either a company or an individual
a bench 3.0
That's right, friends, this is a bank where you can manage both crypto-currencies and traditional money, thus eliminating all the borders and a new future arrives in a single form of use, and offer all the tools that are necessary to facilitate all control of your money
They already have a lot of customers in more than 100 countries, and today they manage more than 150 million euros, so they have decided to make the leap to the new creation of this suite, a platform with 20 solutions
It's right here in your wallet where you can It's right here in the wallet where you can, store your coins, The Multi-Currency Wallet can send, receive, store and exchange both conventional money, as well as crypto coins. From the web and App, anyone can acquire crypto-currencies instantly by bank transfer or credit card, and also, sell your bitcoins and receive euros in the countries of the European Union.
But can you imagine being able to buy a house using Bitcoin as a means of payment?
Now, from here, you can make a purchase or sale using Bitcoin, as a normal payment method, the purchase or sale you make in national territory through its network of specialized real estate
They work in collaboration with Notaria Publica, thus offering a unique contract, which guarantees the entire operation, using Bitcoin as payment at a legal, fiscal and commercial level
How about this news, you can leave your comments and I will gladly read them
If you want to know more about me, here are some other publications that may be of interest
You will never lose your PC driver
Today I will ask for withdrawal of my Publishx0 earnings
lrc in Coinbase is now official
The first crypto-currency to surpass the bitcoin
Possible solution for the increase of gas from the Publishox withdrawals
You can follow me on  PUBLISH0X
See you in future publications