I have aimed to make my Referral Link the best possible way for those that want to get started with the Splinterlands game by offering monthly Sign-Up Deals last year. In 2021, I will continue to offer a similar win-win deal leasing out a whole bunch of extra cards that help to get past the early stages of the game quicker.
The game can be tested out for free, but in order to unlock the ability to earn rewards from daily quests, Season Rewards, Leaderboard Packs, Tournament Entries, Dark Energy Crystals, ... The Summoner's Spellbook which costs 10$ needs to be purchased. The initial grind up to higher levels which give bigger rewards can be quite steep at the start since players need a certain value in cards (POWER) before they are able to get rewards from higher leagues. This system is quite controversial but it is needed in order to keep the entire economy healthy since rewards are being given out that have real value.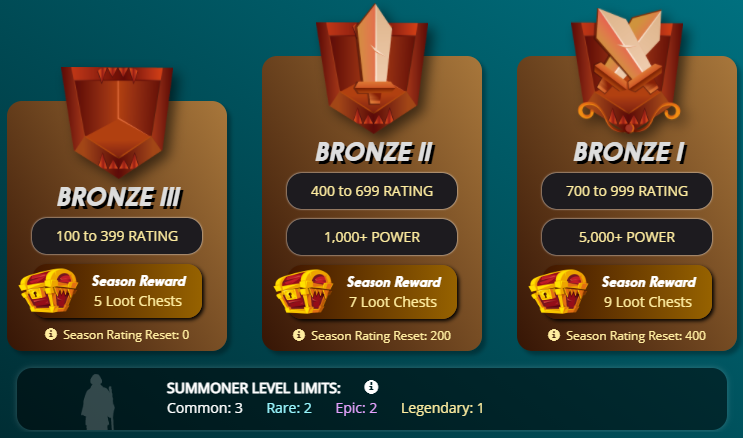 Signing up using a referral link also will give you 1 free random card from the @sl-giveaways account which is a promotion from the Splinterlands team.

There are multiple ways to earn money with the game which I tracked each month last year in my Results & Earnings Reports.
Don't expect these kinds of earnings right from the start after getting the 10$ Summoner's Spellbook. It takes some time, effort, and possible extra investment to build these over time. I will make a Complete Guide on how to earn with Splinterlands in 2021 likely next week.
---

Everyone who gets onto my referral List (Use This Link) and also ends up purchasing the Summoner's Spellbook will get somewhere between 1000 and 5000 Collection Power worth of cards leased to them making it possible to climb up to Bronze 1 fairly quickly without the need to make extra investments into the game. Leases are done manually by me and can take up to a day to be processed. To make sure you are on my list, feel free to contact me on the SBC Discord Channel. These are the cards you can expect to get extra which should give an early game advantage over other new players...
1 or 2 Extra Summoners
Summoners are used in every single battle and are also the bottleneck in order to be able to play higher level cards. I have enough spare Summoners to lease out 1 higher-level / Legendary Summoner or 2 level-1 Rare Summoners to everyone who signs up. In case it is needed, I will buy more on the market. These are the ones that I have available.
1 Legendary Card
Legendary Cards both give a big boost to the Collection Power as they are worth a lot of DEC (1000-1500) and also tend to be quite powerful. At least 1 of them will be leased for as long as I have them available. Some of them are quite expensive and extremely useful...
1 Golden Foil Card
Using golden cards give 10% extra DEC earnings on winning matches and also boost Collection Power Score. 1 of those will be leased, these are some of the ones I have available.
Neutral Cards
These are fairly cheap but useful Neutral Cards that can be used in a lot of matches especially when starting with the game. I should have enough of them to lease all of these to everyone!
At Least 5 Solid Class Cards
Some of the cards I have a lot of duplicates from that of which at least 5 will be leased, I will try to lease cards that work well in combination with each other and the Summoner(s) that I also lease. Strong Neutral cards might also be included.
More Cards
I will also include some cheaper common cards that are very useful in case of specific game rules like the Naga Windmaster / Exploding Dwarf / Crystal Werewolf / ...
---
Feel free to contact me on the SBC Discord Channel (username is costanza#2335) if you have questions or want a more extended experience testing the game for free or speed up the delegation process. This deal might get adjusted later this year, for the latest deal check https://www.splintertalk.io/@costanza.
To understand what the game is about and how it can be played check the video below!
Important: Treat games in the first place as games and not as investment opportunities, Splinterlands allows you to earn some money and get good returns but you are much better off flipping burgers in Mcdonalds when looking at the money earned for the time invested.
---
Hive: https://hive.blog/@costanza
Publish0x: https://publish0x.com/costanza
Twitter: https://twitter.com/costanzabets