Hello guys !
i had no octopider, so i just managed to rent one to join the challange  AT #SPLINTERLANDS
YOU WONT IMAGINE WHAT HAPPENS NEXT.
a battle.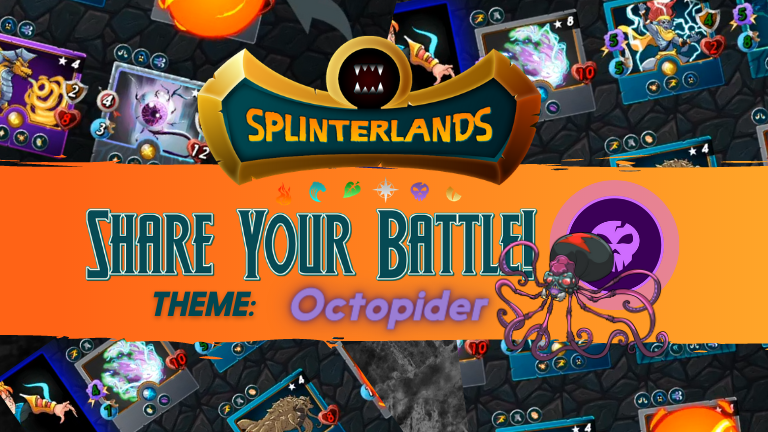 Battle link :
https://splinterlands.com?p=battle&id=9050f84ed1dcecfddec04b87732a6d7da1b6a590&ref=polessins

COMBAT RULES :


My team :


Summoner : Ouster Rotwell lvl 4 (magic reflect ability)
Main Tanker : Chain golen lvl 2 (shield and void abilities)
Second Tanker lol : Haunted Spirit lvl 3 (Heal ability)
Damage dealer 1 : Nightmare lvl 3 (blast ability)
Damage dealer 2 : OCTOPIDER lvl lvl 4 (Demoralize ability)
Support 01 : Undead Priest lvl 4 (Weaken Ability)
Chicken : chicken lvl 1 (chicken)

Strategy :
You can see Death is not my main choice, had a lot of difficult to set a team due to my lack of options.
I try'd my luck beting my oponent would use magic as his main damage source, well, i missed.
i also aimed for a strong tank line, so my octopider could have enough time to deal damage, since he was my main damage supply in battle.
the chicken was in for possible oportunists, who would 1-2 shoots my undead priest.

What happened in this battle :
his team was very adequated to the rule set, and he went for physical damage as main source, at this time my OCTOPIDER ability made the difference, reducing by -1 enemy physical attack, this ability made my tank manage to survive this battle, the second tanker with the self heal was very usefull to tank the Ruler of the seas damage, who killed himself due to the summoners magic reflect ability.
The life reduction from Undead priest was pretty usefull to accelerate the first kills and creating an easy time at the final rounds.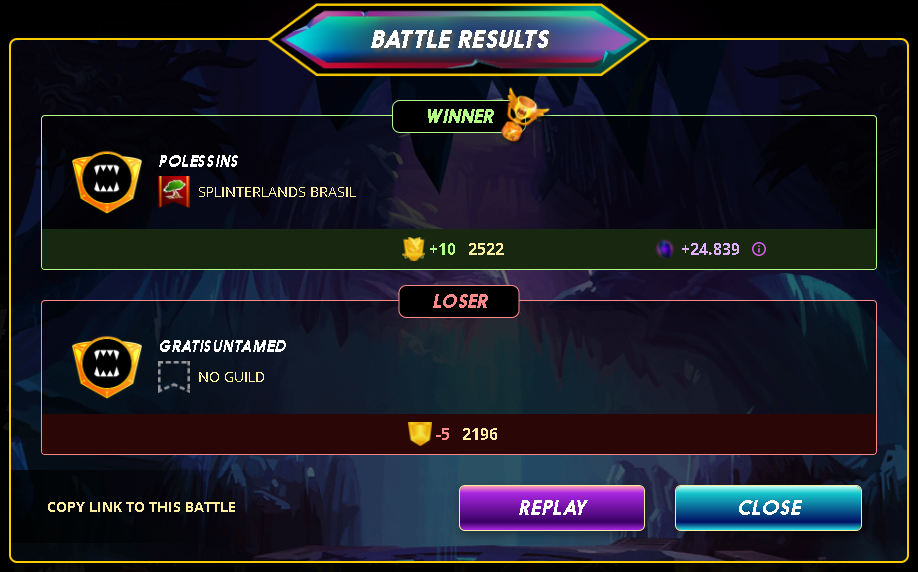 Conclusion :
i really liked the octopider, very suitble for big mana battles. his ability its a must have for any team in my opinion.
ill look forward for more opportunities, and i might try to grab one for my self =)
see you all in the battlefield !

Get in the Game with my Referral Link and power up with an extra bonus card :  https://splinterlands.com?ref=polessins
Official Challenge post : https://peakd.com/splinterlands/@splinterlands/share-your-battle-weekly-challenge-octopider
More challenges and info ? FOLLOW : @splinterlands!