With more people being onboarded into crypto and many starting out right now with the Splinterlands game, I made a guide with 10 Tips & Tricks that can help anyone getting started...
1. Use A Referral Link

Splinterlands can be played and tested for free with account creation taking less than a minute. When you make an account, you are best to use a Referral Link as you will receive a random card that gets dropped from a promotion run by the devs. Any referral link will do, when using mine (Link) you will also get a bunch of extra cards leased pushing you instantly above 2000 Collection Power which allows earning more rewards while getting an advantage over other starting players. Also See Sign-Up Promo Deal. All this when you end up buying the 10$ Summoner's Spellbook which unlocks rewards and much more in the game.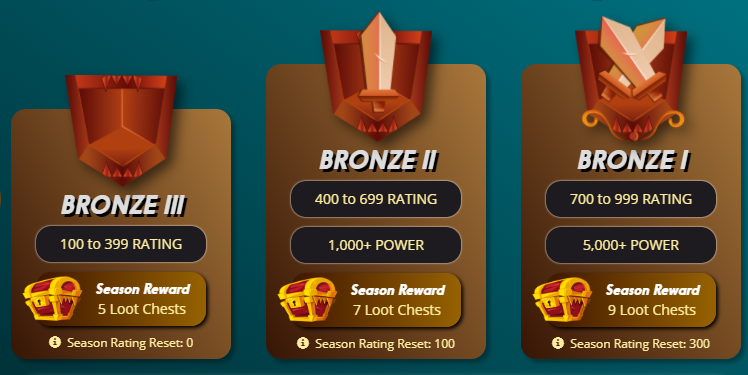 ---
2. Basic Deck Building
The basics are fairly easy, you have Melee Attack Monsters who can only attack from the first position (unless they have Sneak/Snipe/Opportunity abilities), Monsters with no attack that are good to absorb damage from you opponent, Monsters with Magic attack that can attack from any position and monsters with Ranged attack that can't attack from the first position unless game rules allow it.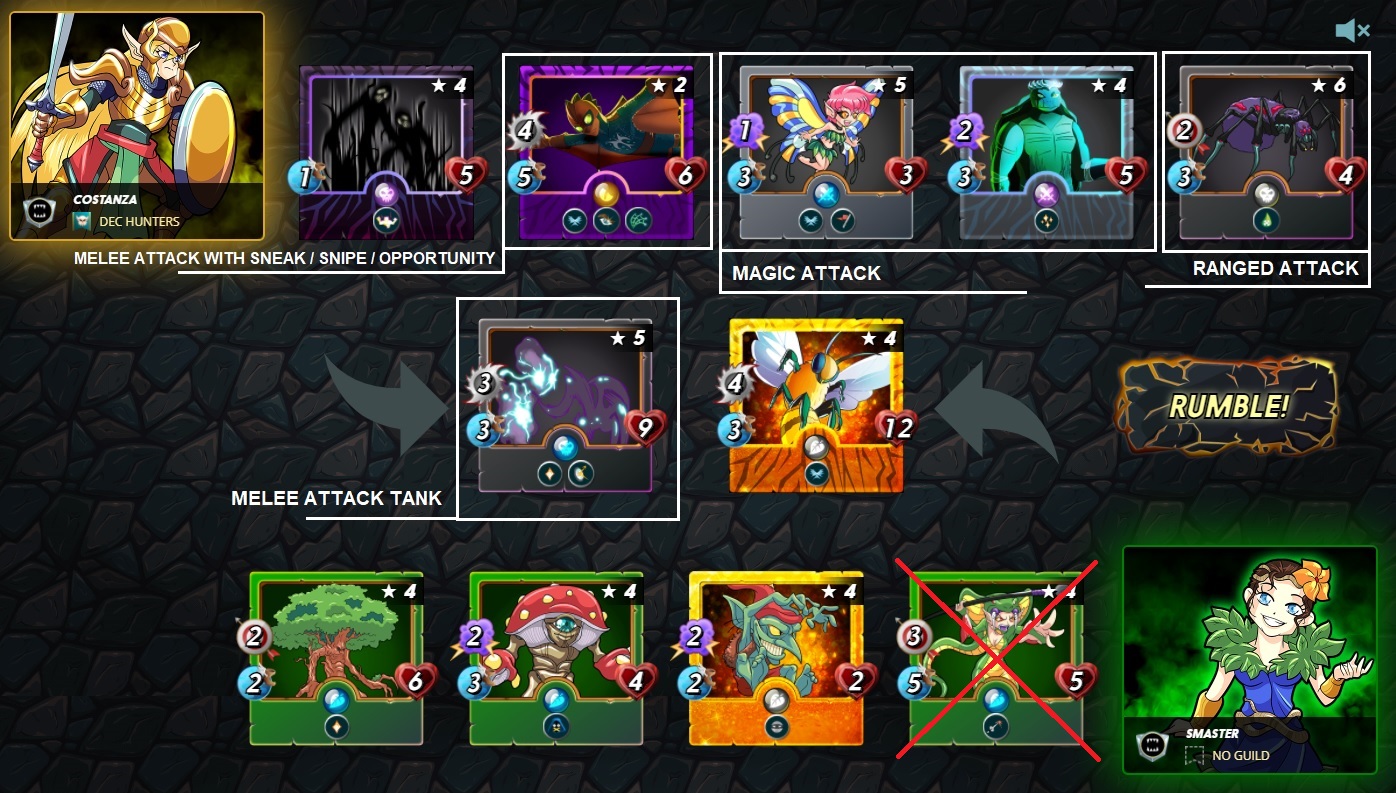 So to build a basic deck, you start with a Melee Attack Tank, followed by a Melee attack monster that is able to attack from the backline, followed by Magic attack monsters and Ranged attack monsters in the back. Obviously, there is a lot more to the gameplay but having these basics down from the start should help a lot.
---
3. Dark Energy Crystals

Dark Energy Crystals are the in-game currency and the heart of the economy. Everything in the game can be bought with them at a pegged price of 1$ for 1000 DEC. Each card can also be burned at any given time for a set amount of dec which means that if card values were to drop, it becomes profitable to buy them and burn them for DEC reducing the supply making them more valuable. This is how much DEC each type of card can be burned for...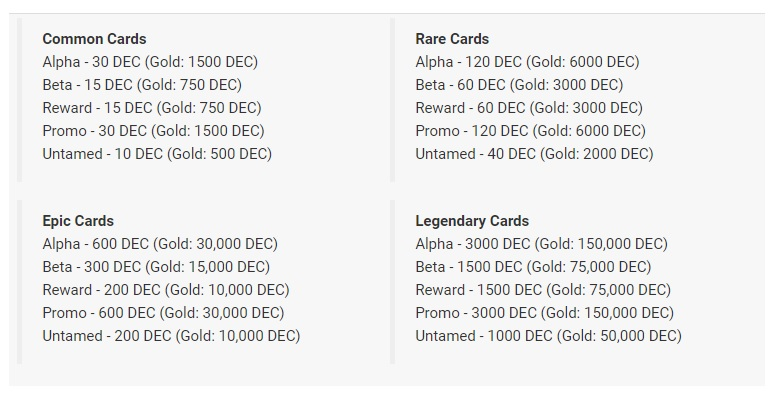 DEC similar to other things in the game (aside from potions and skins) can also be sold or bought in a free market. Currently, it is trading close to the peg at 0.96$ over at Hive-engine (or Tribaldex / Trontrade / Uniswap / Cubdefi where there are also trading pairs). At times when supply is bigger than the demand, the price of DEC can go a lot lower which makes it possible to purchase things with a discount.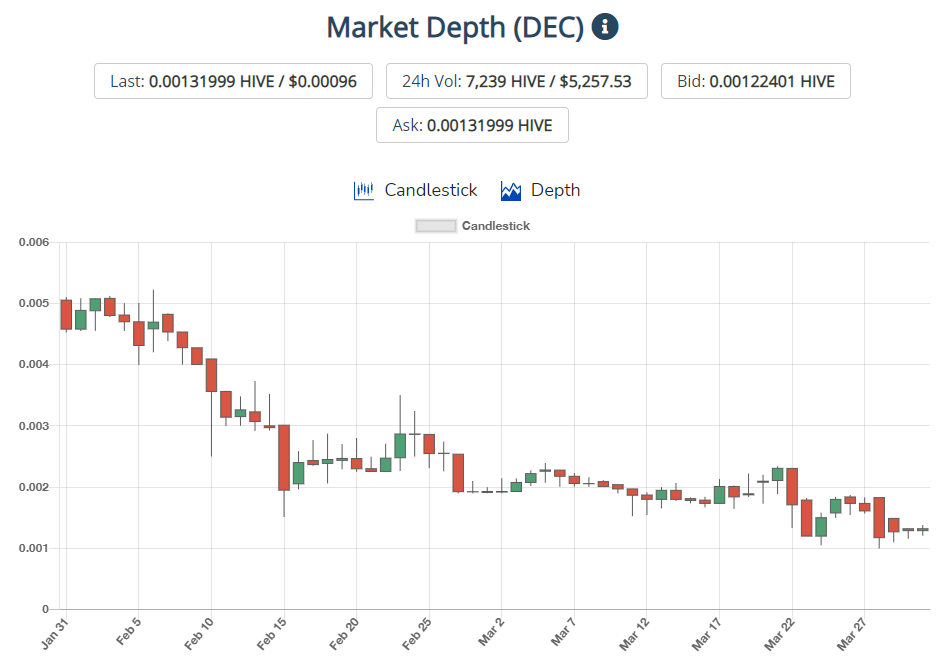 The entire setup where they allow everything in the store to be bought at a fixed rate of 1000 DEC for 1$ actually really works well and gives a good sense of real value for the in-game currency.
---
4. DEC Earnings & Reward Chests
Every single ranked game you win will earn you some Dark Energy Crystals. The amount depends on how high in the rankings you are and how many players are active at that time. So if fewer players play at a certain time, rewards increase giving more incentive for players to come in so everyone always finds a matchup. Depending on the cards you use or the guild you are in, you will also receive a DEC bonus. (Golden cards +10% DEC for each golden card played / Promo cards also +10% | Guild bonus from +1% to +20%)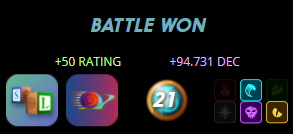 At the start, you won't earn much DEC for each game won but it certainly increases as you climb the rankings. The top of the gold league for me at the juicy times gave around 100 DEC for a single win.
After completing the daily quest and at the end of the season, Loot chests are given out as rewards. Again, the higher you are in the ranking the more you will be given. These chests contain...
The key to rewards is to consistently complete the daily quest each day as you eventually will get something that is really worth it while all the smaller rewards really do add up over time.
---
5. Summoners are of Key Importance
When playing the game climbing the rankings, you at some point will start facing opponents who have higher level cards and are impossible to beat with what you have available. The level of cards you are able to play all depends on the level of the summoner so the best thing to do is to first get one or more of those at a higher level before you are able to bring regular monsters to higher levels.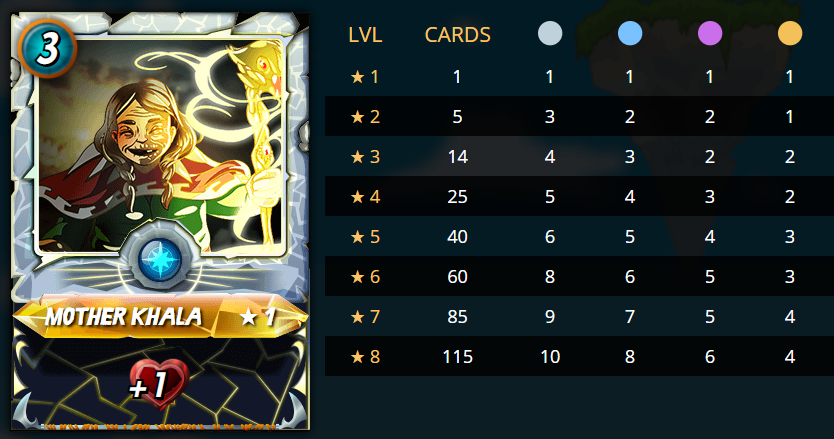 In the latest Untamed set, the gap between level 1 and 2 is quite steep as you will need to combine 5 cards to reach level 2. The entire process of collecting more cards, leveling them up to grow stronger is also a big part of the fun and quite enjoyable.
---
6. Join The Community
The Splinterlands game has a great community and being part of it also following the updates of what is going on is quite fun. If at any time you need some help, you can always join the Splinterlands Discord Server where there is a weekly AMA giving all the latstes that is happening in the development. (See Video Below)
Buying the Summoner's Spellbook also creates a personal account on the Hive blockchain and the ability to get the private keys. These can be used in the Hive Keychain extension to log into any dapp that runs on the Hive Blockchain. splintertalk.io is the blogging interface for all user-created content around the game. You can find giveaways from other users or weekly challenges organized by the team which allows getting some good upvotes when joining. This post for example is part of the weekly Social Media Challenge and I also try to take part in the fun Weekly Share Your Battle Challenge. For anyone who is trying to grow in the game without being willing to invest, these are a must to join as they will get well rewarded. The Splinterstats Report Card (Link) is an easy automated way to make posts for those who want to try it out. The latest news updates on the game can also be found on the @splinterlands account.
---
7. Monstermarket Cashback
Buying cards on the market is best done using the monstermarket.io who give an instant 3% cashback paid in DEC which can be found on Hive-Engine.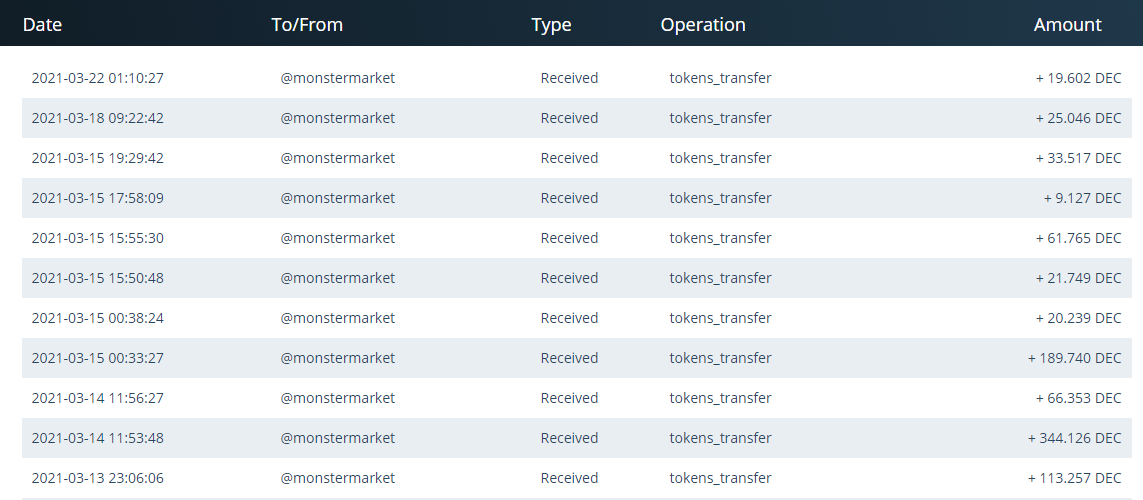 ---
8. Useful Tool Websites
There are multiple 3rd party websites around the game that provide useful information, here are some of them.
peakmonsters.com Site to buy/sell/lease cards hivedata.space Site for Stats around Game Traffic Reward Cards Site to see Reward Card Print Rates splintx.com Site for buying/sellin cardauctionz.com
Splinterlands cards penny Auctions
9. Collection Value & Splinterlands Marketcap
The best way to go about earnings on Splinterlands is to reinvest everything you get from the rewards in the game until you reached the league you want. Your collection value are the earnings you made which can be sold and cashed out at any given time. Seeing your collection value grow is quite satisfying and it can be easily checked on the Splinterlands Discord Server in the #sm-voters_hut channel by entering the command $stats username.
---

Other things can also be seen with the following commands:
$help Display this help menu. $abilities Display in-game combat abilities. $dec Display the DEC value per card. $decimation Display graphs of cards in circulation. $drop Check card drop rate percentages. $gfl Display Gold Foil Legendaries opened in the last 24h. $levels Display Card Levels Explanation. $marketcap Display Total Splinterlands Market Cap. $packs <HIVE/Discord User> Display number of bought packs. $register <HIVE-User> Register a HIVE User with your Discord User. $rewards Display Quest and Season rewards. $rules Display in-game rules and combat stats. $stats <HIVE-User> Display Splinterlands player stats. $topten <packs/cards/value/bcx> Display one of the selected Top 10 lists. $verify <HIVE/Discord User> Check Discord registration.
---
10. Complete Earnings Guide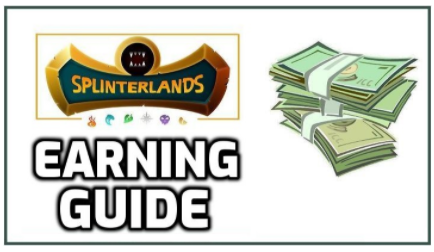 I played the game daily always completing the quests in 2020 closely tracking my earnings from the game making a report on it monthly. Recently I made a Complete Earnings Guide providing all the info needed for everyone who wants to optimize this from the start. The individual monthly reports are also still online for those who want to see what can be expected...
To see the basics of what the game is about and how it can be played check the video below!
Important: Treat games in the first place as games and not as investment opportunities, Splinterlands allows you to earn some money and get good returns but you are much better off flipping burgers in Mcdonalds when looking at the money earned for the time invested. Investing also comes with a risk of card values going down.
---
Hive: https://hive.blog/@costanza
Leofinance: https://leofinance.io/@costanza
Twitter: https://twitter.com/costanzabets