Stumbled upon this during my I-just-woke-up procrastination routine, which also explains my super retarded typo: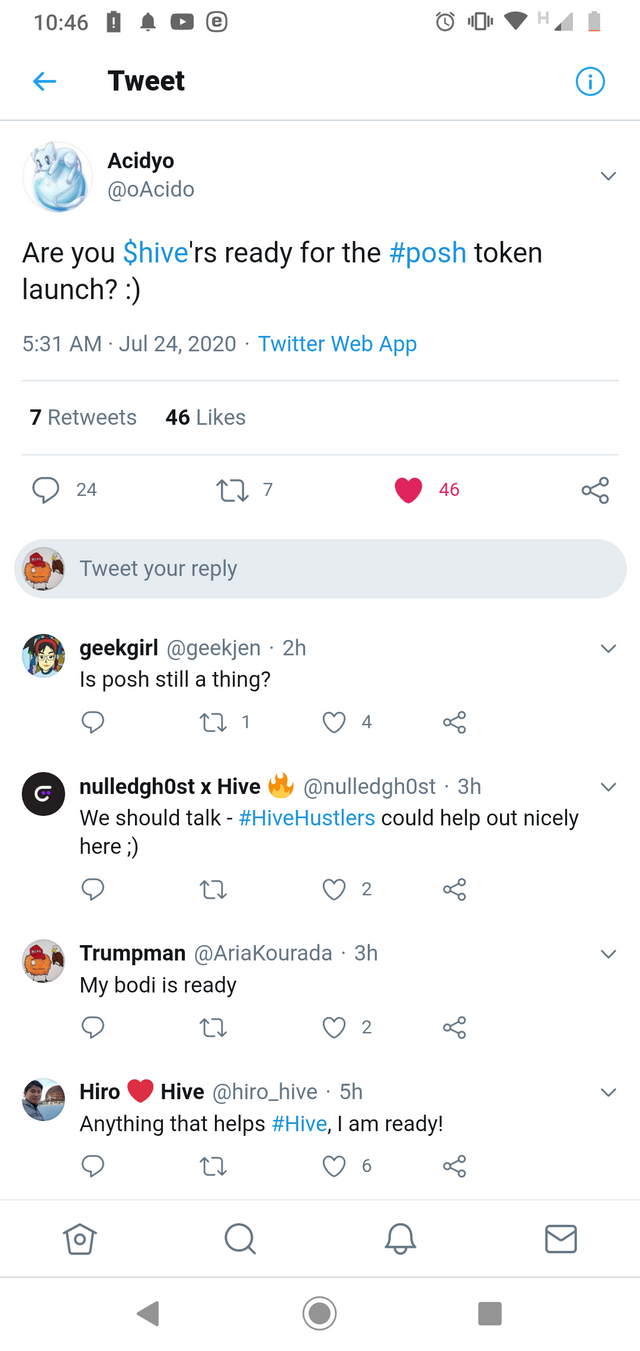 IMO the whole posh thing is one of the simplest yet most effective ideas for bringing fresh blood here on hive. And honestly, I am disappointed that not more people are participating in it, especially considering how most of us have a twitter or a Reddit account. Everyone wants hive to be worth more $$$, yet many are too lazy to even make a quick tweet about their posts!
Hopefully, @acidyo will also come up with a smart economic model so that these tokens hold some "real" value instead of simply relying on fomo, pump momentarily and then dump to oblivion like most hive engine tokens do! If he does, this token could do some real damage and have us flooding with traffic!
Anyways, in the meantime go make a twitter or Reddit account if you don't have one to be ready when the time comes !
Posted originally at my leofinance blog