There are moments on which betting for a correction can be also good.
Again, typical Head and Shoulders Pattern, with an uptrend neckline and a clear decline on the trading volume may indicate a good SHORT entry.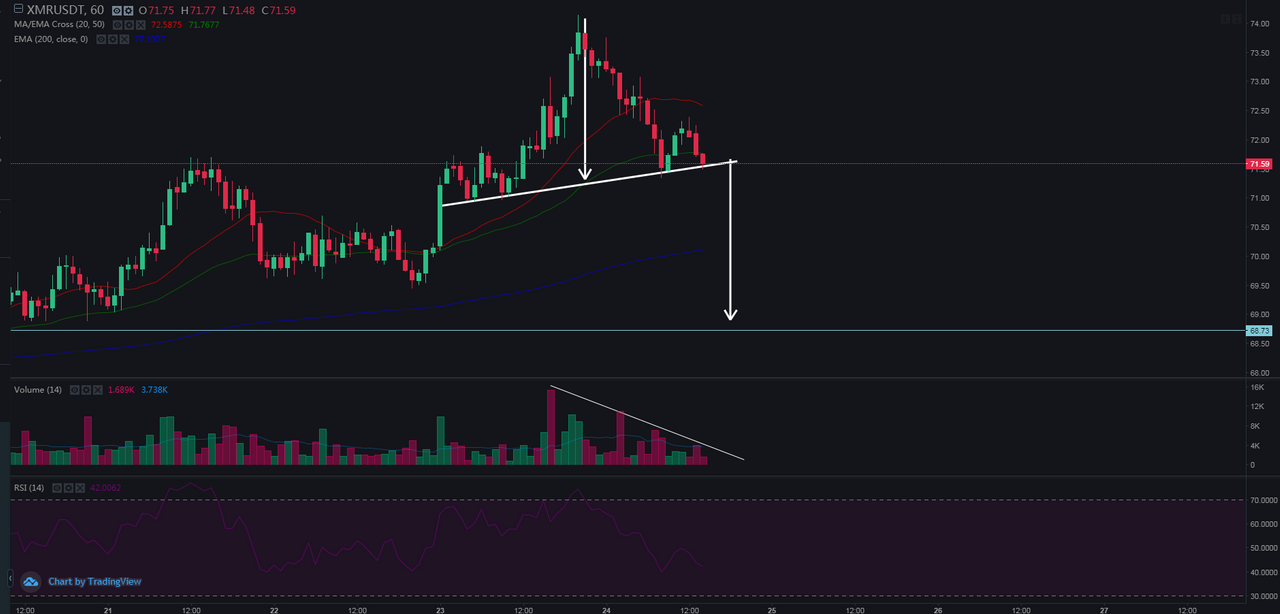 And again, it may play well if the breakage of the neckline occurs, always if an increase of volume is coming.
The projected target indicates -3.75%. Depending on the selected leverage this trade can be very fruitful but also, keep in mind you can get liquidated quickly if it fails so, placing a stop-loss is a mandatory requirement.
Will see if we have the confirmation of the short.
---
I'm sharing only my quick trading Ideas here, not financial advice at all ;-)
*Disclaimer: This is just my personal point of view, please, do your own assessment and act consequently. Neither this post nor myself is responsible of any of your profit/losses obtained as a result of this information.