I had a couple of extra days off this week and decided to set myself a little challenge.
I've been playing @splinterlands since the beginning of times and without keeping track have really used it to earn a decent amount of STEEM, while building up my @splinterlands deck.
The good part of this being as we all know, that you own the cards and can use them for the the game, hold them for the future or just sell them straight away for profit.
Built on the STEEM blockchain with it's free transactions and 3 second block times means you can do it instantly and for free unlike games on the other major blockchains.
So looking at my deck and at the market I was wondering how much effort it takes to earn some decent cards. I'm a gold player and love to build up my gold collection and want to max out some more of the cards to get higher in the rankings. An expensive job if i was to buy them all so instead how long will it take to earn them?
I set my sight on one of the new summoners that I will be trying to max out over the next few months.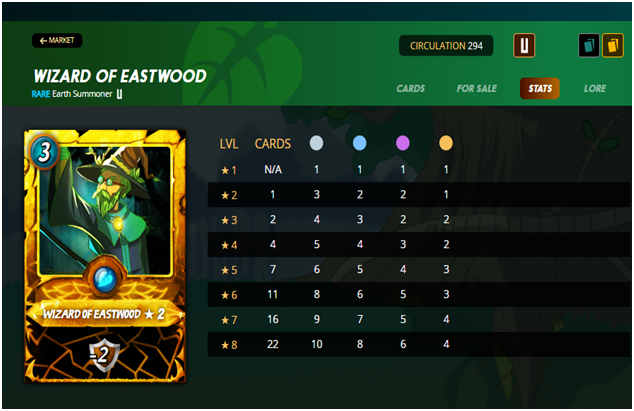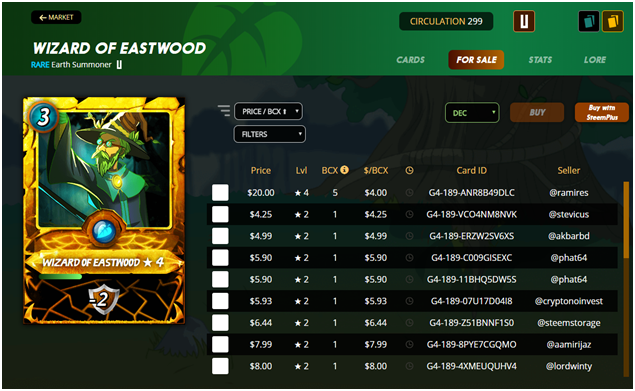 So at $4.25 for the cheapest one I cleared out all of my DEC and went to start from scratch to earn enough and buy one.
You do not have enough Dark Energy Crystals (DEC) in your account to complete this purchase. 6,823.127 DEC is required.
The only question being how long this was going to take me.


Luckily enough the first event after I started was a Gold card tournament which I love to see. For anybody playing the game I do recommend trying to buy gold cards where possible as it's so much easier to prizes using them. There are a lot less people with a good gold deck and this will open up a lot more tournaments for you with a far better shot of placing in the prizes. For my first move in the challenge I managed to place 5th with a nice boost of 1750DEC to get me off the mark.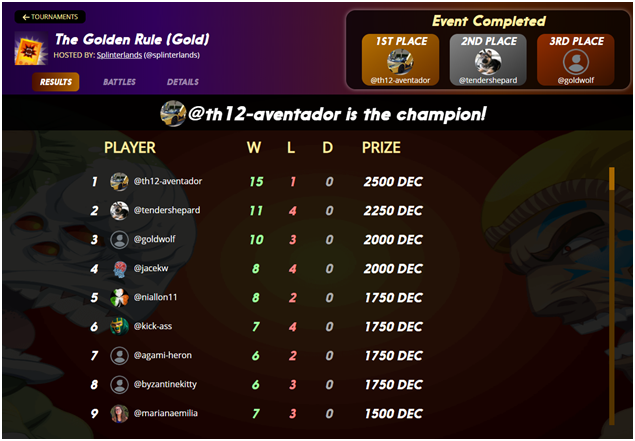 That's almost a quarter there in the first go. I also managed to place 19th in the next gold card tournament for another 1500DEC but lost to a top 50 player 2-1. Not the worst result.
After that I finished one spot off placing in the next gold tourney, ouch. And one non-gold one at 224th place. See the difference straight away. Still getting 3250DEC with 2/4 placing is solid work.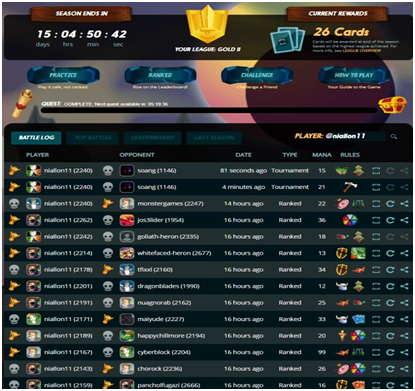 Outside of that it was trench warfare, going round for round in the gold level rankings where I usually earn about 80DEC per win. It took me 74 games with 42 wins to break the DEC target for the gold summoner which was a win rate of 57%. I did hit a couple of streaks along the way adding up to more DEC.
I did this over a couple of days since i had some other stuff going on but it did take a good few hours including 2 tournament places to get the value of a $4 card. It shows that you can build your deck up naturally not even counting the daily quest rewards but it will be slow work.
This was trying to do it at a decent level already but in fairness most people building will be doing so with lower value cards and $4 goes a long way in the regular monsters. Also I could do with improving my win rate which would get me there a lot faster and enter more tournaments as the prizes add up fairly fast if you can keep placing.
I might try again at the weekend and enter all of the tournaments to see how I can get on. Either way result achieved!!!