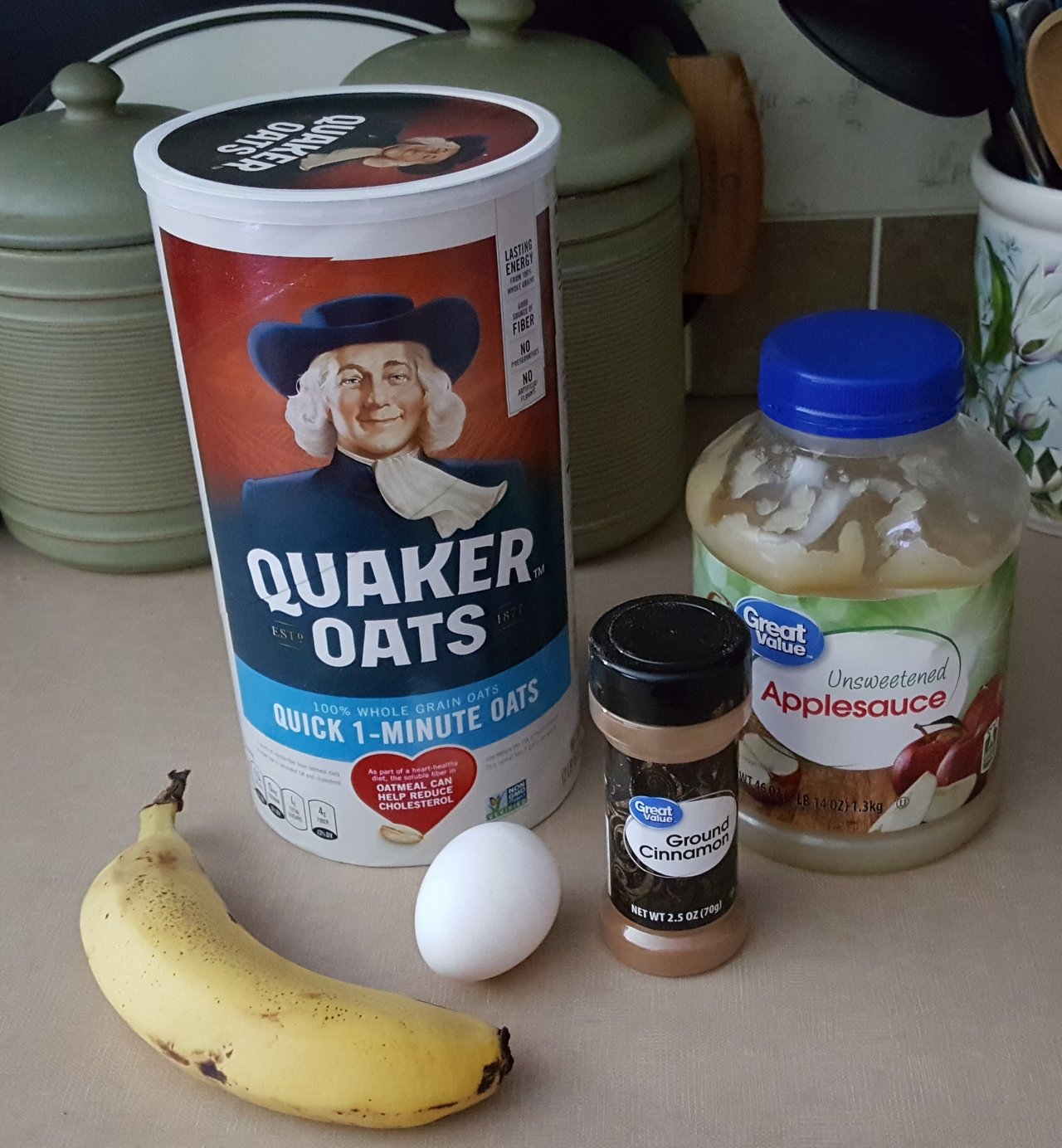 I discovered this recipe today and immediatley wanted to try it out. Oatmeal is one of my favorite breakfast foods and I'm always game to find different ways to prepare it. This recipe is basically a type of oatmeal that with the addition of an egg and baking it in the microwave in a cup you get a tasty breakfast muffin.
The ingredients can be switched up as well. The basics are the oatmeal, banana, and egg but you can customize it by exchanging the applesauce for other fruits such as blueberries, dates, strawberries, peaches - you get the idea! And you can also add chopped pecans or walnuts for crunch. Or make it more of a dessert muffin by adding some cocoa - or even some peanut butter powder.
For simplicity and convenience (laziness?) I simply put all the ingredients in my Ninja blender.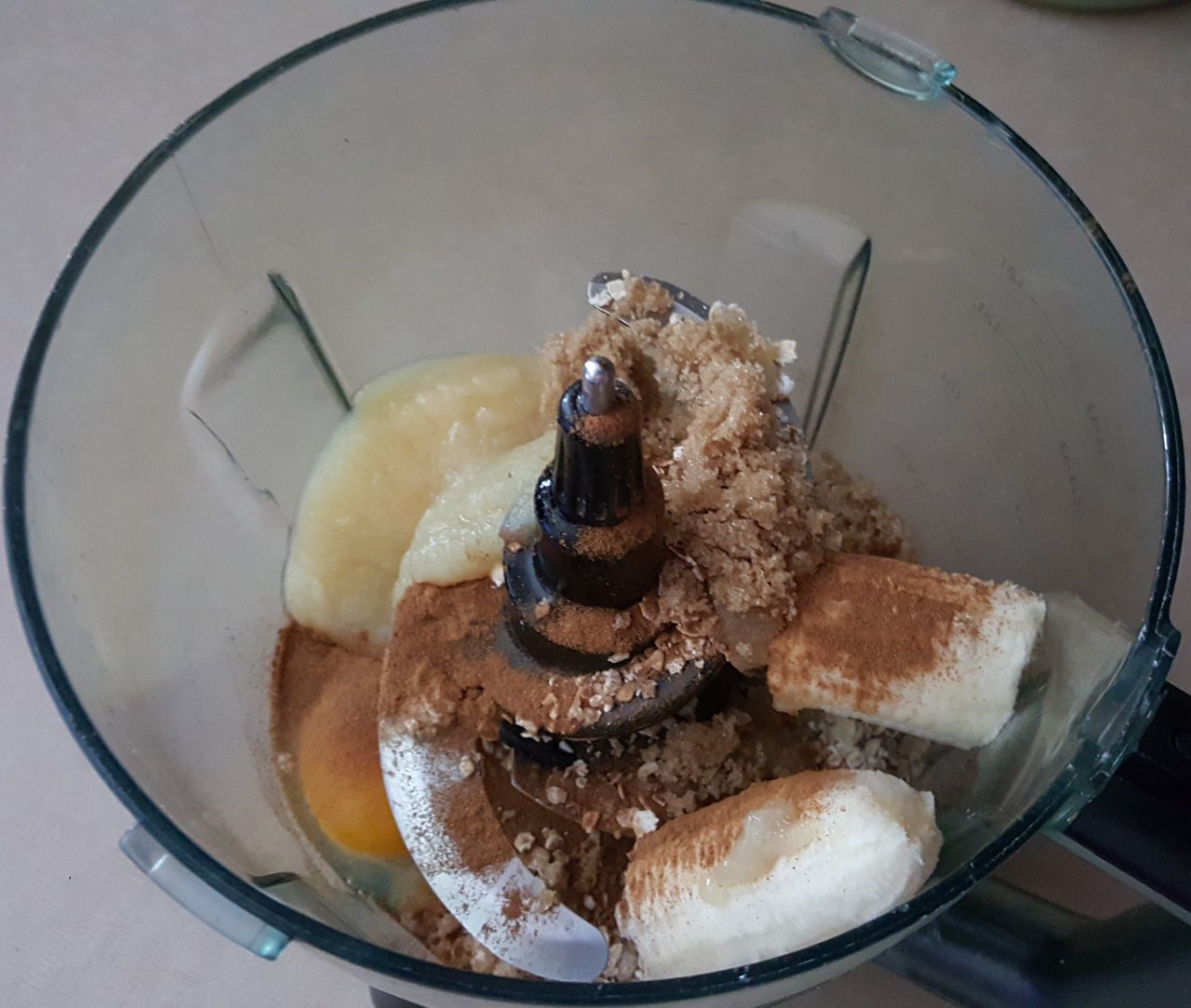 You can easily mash the banana and mix it up in a bowl - maybe the kids would like to help to make their own breakfast muffin! Then pour the batter into a large mug and microwave for 90 seconds.
The top should be dry and the muffin will be moist and flavorful. You could add a dollop of whipped topping if you wanted something a little extra, but I loved it just the way it came warm out of the microwave.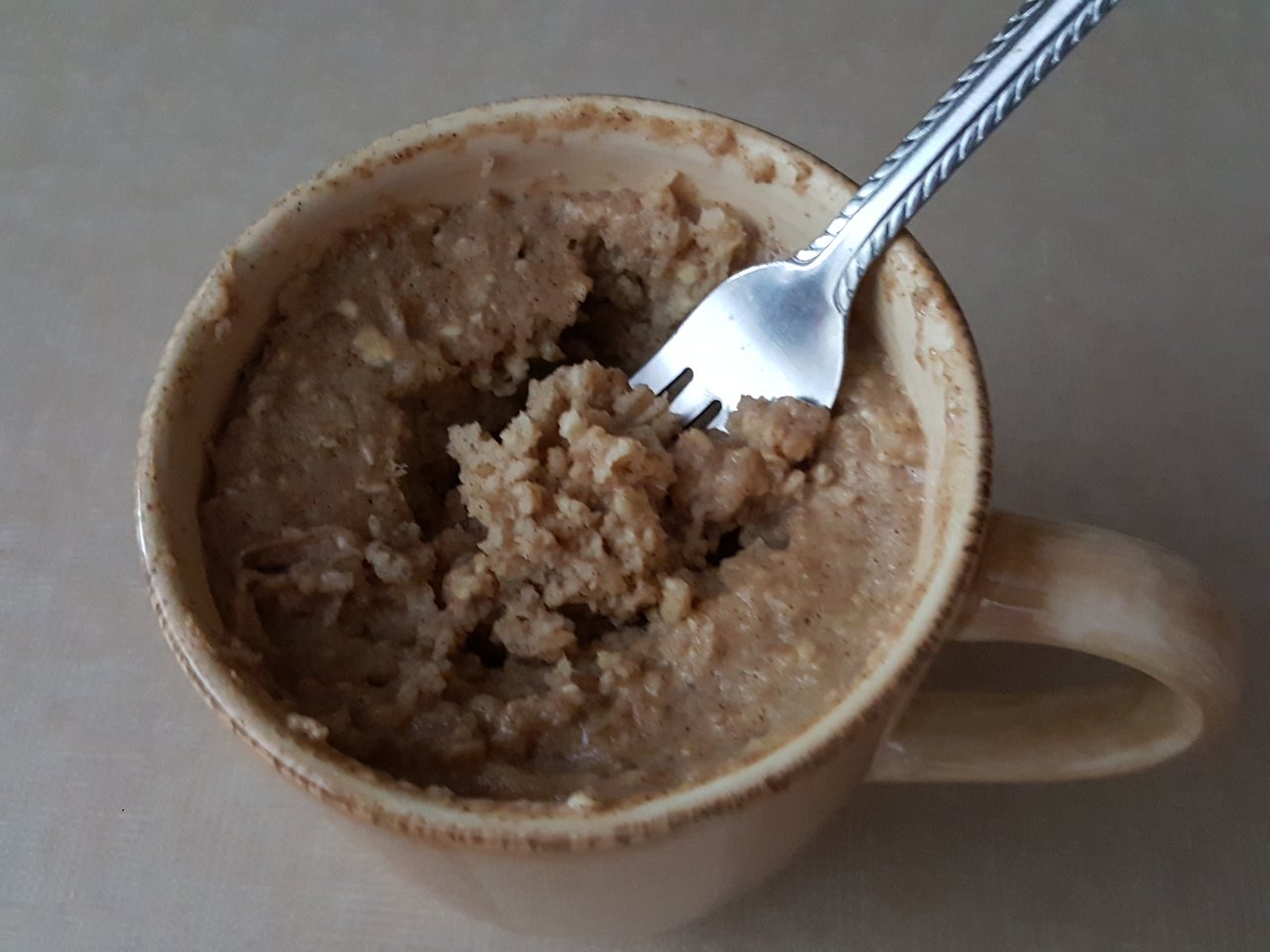 And here's the basic recipe:
1/3 cup quick cook oatmeal
1 banana
1/3 cup applesauce (or fruit of your choice)
1 egg
## Dash of cinnamon to taste
Sometimes, it's the simplest things that make me happy!