Giveaways ... Giveaways ... countless Giveaways!
The 13th episode of NFT Breaking News was not even 1% unlucky, as it featured five giveaways. Another one, the 6th giveaway, took place over the weekend. The collaboration between Byron and Cryptoswatches invaded the WAX ecosystem. The lucky winner of mint #73 of the "sWATCH OUT ... Zombies are coming!" NFT is @szbarnaus (eb1r.wam)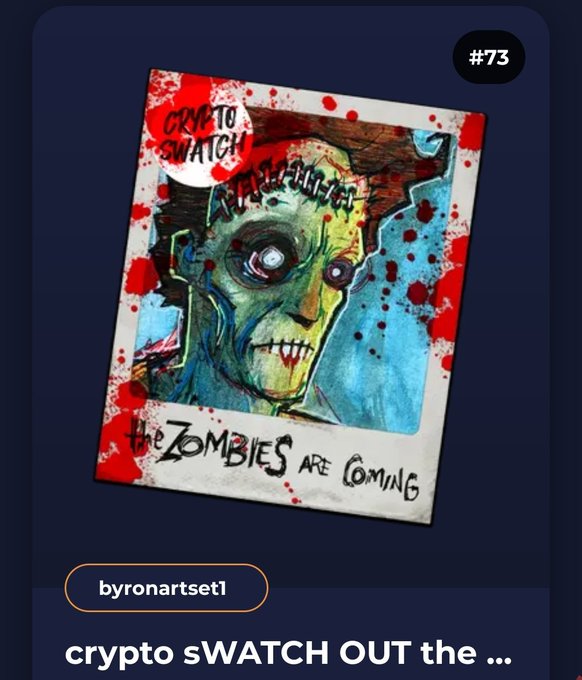 Giveaway #1: Harvest Finance 
Two low mint Harvest Finance NFTs found a new home. Everyone who left the .wam in the Hot DeFi Summer for Harvest Finance comments section was entered in the draw. BarczaSzandra (3lcr2.wam) and Feax21 (etybw.wam) won one Harvest Finance NFT each.
Giveaway #2 : IndexOwl
Mint #7 of the Legendary #IndexOwl was won by a guy who tagged over 30 people. Unfortunately he failed to supply the WAX wallet even when I asked him so I assume was an alt account that is used to snatch NFTs and claim freebies. I created the claim link but the guy didn't answered until today so  I will just leave that claim link ... unclaimed. Ten participants won a Standard Owl #NFT each: @KseniaSexy (r5rqw.wam) @jg_zimmer (afcr.wam) @rei_moi (zd.bi.wam) @bmjc98 (uhmqy.wam) @LCohenNYC (5rgbw.wam) @BarczaSzandra (3lcr2.wam) @leomarysnn (3meaq.wam) @Metapay88 (ye1ay.wam) @TheKingpinLC (kj.e4.wam) @Crypto_Zenesi (udyb4.wam)
Giveaway #3: Cartoon Family Darasauras Pack goes to .... @KesornMvp (ruvay.wam)! 
Giveaway #4: The 13th Episode ... on Friday! Four Unlucky Clovers were ready to be shared with some lucky participants. The two allocated for comments on NFT Breaking News #13 went to tvlachak (avgqw.wam) and Havoc (1d2qw.wam) who's on a lucky streak! The other two were shared on Twitter and the winners are @Dub_wizard (nryrm.wam) and @PuchinRg (tdvrc.wam)
Giveaway #5: Whatever.... Just leave your WAX address and you may get a NFT! Simple! And exactly this is what happened ... as Sarjaria (cg2vq.wam)  chrash (sh2qw.wam) Rontti (vhraw.wam)  and  Feax21 (etybw.wam) received a random NFT from my stash!
🚨 NFT Breaking News #14 🚨
The Byron and Cryptoswatches was announced in the last episode of #NFTBreakingNews and the drop went live on Sunday 26th of July.
The 3 NFTs of the Collaboration are set at five, three and two WAX. Blending all 3 on NeftyBlocks created a shining Swatch Zombie in limited edition, with only 25 ever minted.
Come join me in Byron's Room for great giveaways and the chance to get yourself zombified by Byron! If you are a member of the hardcore miners on Magor 22:1 you will be happy to know that new NFTs where added in the mining pool! I love the new ones, specially the Bacon Ate'er and the Night Creep!
🚨 Breaking News 🚨 Making NFTs is a family business in Byron's family as Caleb and Lochlan are continuing the father's artistic legacy!
Check Caleb's Moody Fruits collection on NeftyBlocks
Check Lochlan's Quack Packs on NeftyBlocks
🚨 Breaking News 🚨 ParaffinNFT is the new hot WAX marketplace for indie #NFTs and #cryptoart! Daily giveaways and lots of NFTs are being shared in there so head over to Twitter and give them a follow. My buddy @Crackers had a great interview with the Nick and Kevin, the brains behind ParaffinNFT and collated all the useful information in a top article: ParaffinNFT Market Place - the project that helps NFT artists!
🚨 Breaking News 🚨 Senor Lupe, one of the most entertaining guys on Twitter, had 100 Chummys ready for adoption! They sold out faster than you can drink a shot of Tequila and are now available only on the secondary market. 
Can't describe Chummys better then him so "100 TOTAL, NO PC GENERATE, IS MY HANS! check is drop for infos an u
estra benefits if u is want to adopt is CHUMMY!"
The first Token Girls #NFTCommunity event is live! You have to choose a team and get a battle NFT by blending. The team that has more battle NFTs wins. Everyone who supports the winning team will receive a secret legendary NFT
🚨 Breaking News 🚨 The Derpy Cats are in holiday mood as the summer adventure continues! Foxy seems to enjoy resting in palm trees shade and feeling the warm summer breeze. What do you enjoy most about summer? I joined the Derpy Discussion on Twitter and won Bad Beach Vibes!
🚨 Breaking News 🚨 Endless Loots Combat Points Leaderboard and the Events and Lore Page were added this month. The evolution never stops and the quests moved to the Endless Loots Discord Channel! On Sunday night we battled the Kraken and we survived! Join us every Wednesday and Sunday for new quests and adventures!
Doctor Who Worlds Apart "Cybernetics" pack was a hit! Even if the price is quite high, costing $74.99 or 7499 pandaks, the demand is hight! Each pack contains 10 cards including random selection of cards with Mondasian Cyberman, Cybermat and K9 frames.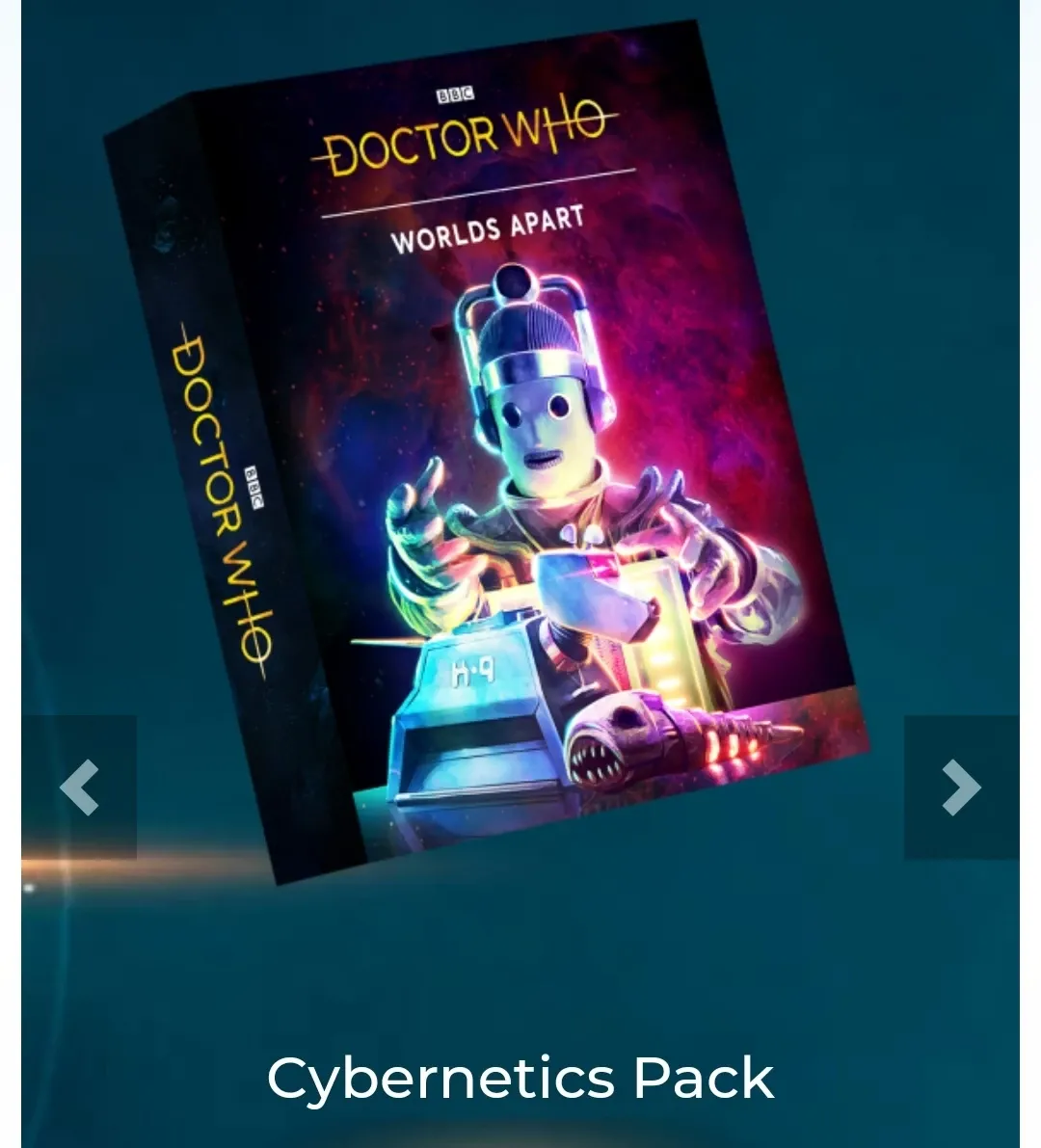 sWATCH OUT! This giveaway is sharing zombies!
Today was all about the amazing Byron and Cryptoswatches collaboration and you have to sWATCH OUT as more zombies are going to be shared! A total of 5 NFTs are allocated for this giveaway.
You will witness a new type of giveaway, one that will try to keep away bots and duplicate accounts. Comment your .wam and tag a friend in the comments for one entry in the draw than head to Twitter and follow both Byron and Cryptoswatches  before writing your WAX address in the Tweet below! Joining the Twitter giveaway will add another entry for the draw. Deadline is on Sunday 1st of August at 23:59 UTC!
Residual Income:
NFT Breaking News #13 : the Periodic Table and zombie pickles!
DeFi bounty at CakeDeFi with $30 DFI for new users
The fountains: PipeFlare ZCash,  GlobalHive ZCash  & Get.ZEN
Publishing bundle: Publish0x,  ReadCash,  LBRY & Presearch