November 2021 and everyone talks good about Elrond and how cool the project is! Everyone hyping into it and praising the adaptive state sharding mechanism, telling others that $200 is still a great price and NOW is the moment to add $eGLD into the portfolio. I feel is time to brag about my clairvoyant skills and use Throw-back Thursday as a reason to shill an article I published on the 18th of July 2020 - Elrond (ERD) and the Adaptive State Sharding mechanism
Earth *needs* a new financial system not patching a broken zero sum financial game. Digital, decentralized, and open to anyone in the world. There is no competition. Humanity *needs* a high bandwidth, low latency financial system, accessible to anyone, anywhere. - Beniamin Micu
Why I noticed Elrond Network?
They got me at "the Adaptive State Sharding Mechanism and the Proof of Stake (PoS) algorithm can process upwards of 10,000 transactions per second (TPS) with 5-second latency and negligible cost". The Ethereum gas fees were already growing faster than the rate of STDs in England and I felt that Elrond will become the backbone of a permissionless, borderless, globally accessible blockchain economy. It was then when I got 2555 $ERD for $22 followed by 3500 for $29 during a dip.
Two months later, Elrond (ERD) shifted into Elrond Gold (eGLD) and 1000 Elrond (ERD) transformed overnight into 1 Elrond Good (EGLD). I had 6000 $ELG which were converted into 6 $eGLD. The price dipped after the metamorphosis from £$22 close to $10 but I didn't panic as this investment had HODL all over it! 
I realized that I want more and bought 5 eGLD when the price started to re-gain power, at $13 per unit. I embraced the Elrond Gold vision, a journey towards the most robust and universal store of value in existence based on fungibility, portability, durability and divisibility. The eGLD and the Elrond ecosystem digital scarcity and infinite programmability will make high Ethereum gas fees as an issue of the past.
We fast-forward few months to February 2021, when Maiar was launched and $eGLD reached $214 All-Time High as a result of the innovating wallet. Maiar came with an unique layout, unique herotags for the users, Elrond vault, multiple chain wallets, stickers and the possibility to transfer cryptocurrencies using just the recipient's phone number. The Maiar referral program gives $10 cashback to new users when they buy $200 worth of Elrond Gold (eGLD) and 100% of friends commission.
My eGLD stash grew bigger since September 2020, to 13.2 units, after Elrond Gold farming was available for a month on Pancake Swap. My total investment in eGLD was £116 and as you read, my investment went up 30 times. Was even more on 14th of September 2021, when eGLD reached the current All-Time high at 300 USD.
Another positive aspect and a big plus for Elrond Network is the active community. Some of them are doing nice giveaways, and may look as a small amount but can a Bitcoin or Ethereum holder share $0.24 of $BTC or $ETH? The answer is NO because the fees will be 100 times bigger! 
How I didn't bored you with the foreplay because the real story starts now! You already know I don't like idle crypto and when Maiar added the eGLD staking I was happy. There were several staking opportunities, and my choice was Empress Staking. Can't remember exactly the reason why but it stand out from the others. On the 9th of August I staked 13.2092 EGLD for $0.029 network fee and let the Empress do the hard work for me.
In 3 months, from the 9th of August to the 9th of November, I earned 0.447 EGLD. The current APR is 12.5% and my staking rewards is approximately 105 USD. This can get even better if they would make it auto compounding. 
In case you want a small resume of why Elrond Network is the future you should know that the Elrond's Adaptive State Sharding will allow the blockchain to process real-time splitting and merging of shards as the demand for network capacity changes. The Elrond chain will juggle between network sharding, transaction sharding and state sharding, making the network capacity highly malleable as user demand requires. The Secure Proof of Stake and the SPOS consensus mechanism synergy with the Sharding will allow Elrond Network to elect different validators within each shards in every validation round while the Elrond Virtual Machine (EVM) dedicated smart contract will allow developers to buld in whichever language they're familiar as long as it will be compiled in WASM.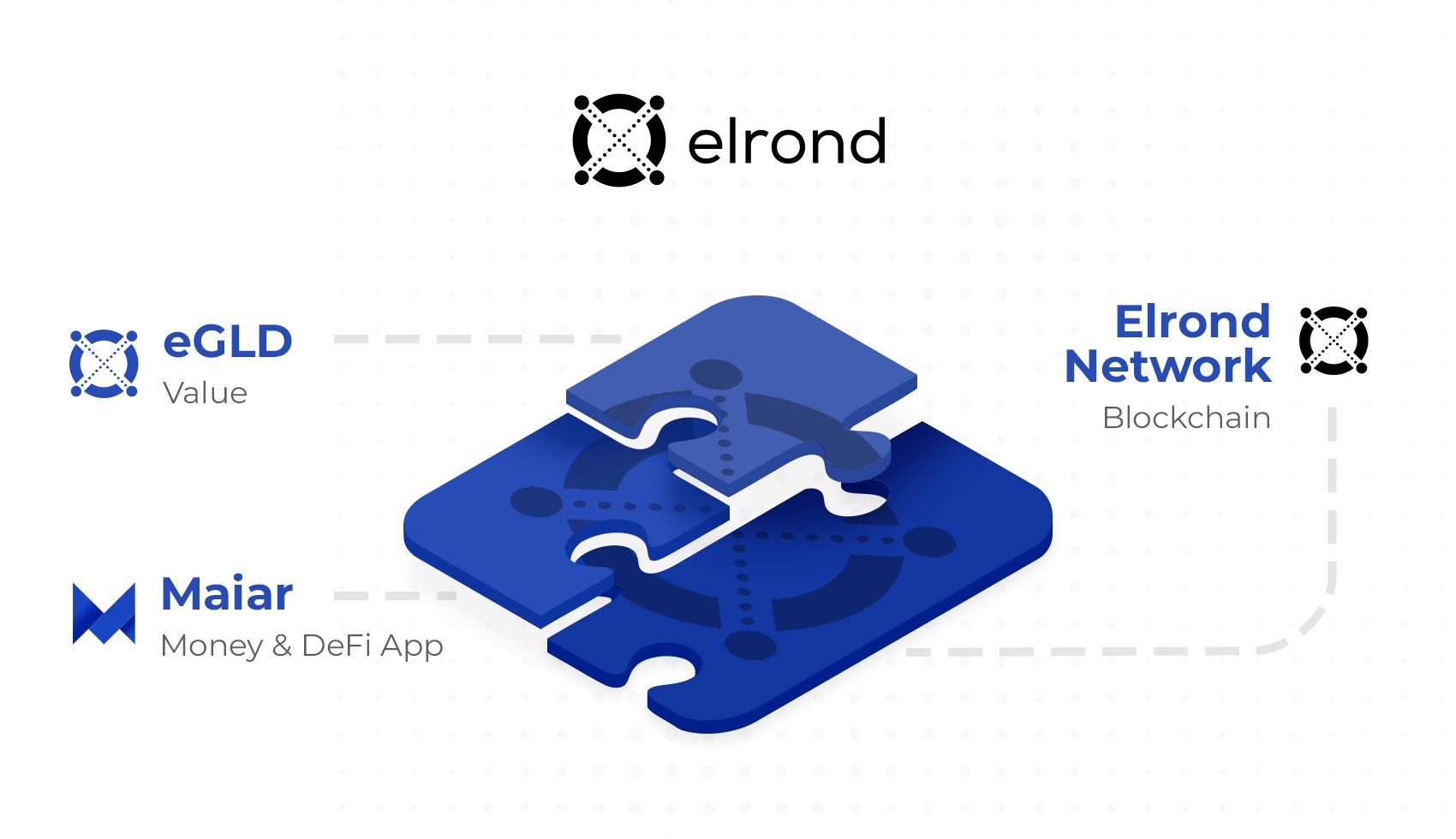 Elrond Library:
Elrond launched Maiar and eGOLD hit new ATH!
Injective Protocol to create derivatives markets for Elrond
Metamorphosis: Elrond (ERD) turned into Gold ... Elrond Gold (EGLD)
Elrond (ERD) and the Adaptive State Sharding mechanism
Residual Income:
DeFi bounty at CakeDeFi with $30 DFI for new users
The fountains: PipeFlare ZCash,  GlobalHive ZCash  &  Get.ZEN
Publishing bundle: Publish0x,  ReadCash,  LBRY & Presearch