Brave Browser offers several ways to make money for both everyday users and content creators. I'll show you how to earn money with Brave browser in 4 EASY ways.
1. Earn BAT by Watching Ads
As internet users, you can download Brave browser, turn on "Brave ads" and start earning free BAT for watching ads and surfing the web.
Although you can't get rich by watching ads, it's better than nothing when you use Chrome or other web browsers. Plus, Brave shares 70% of their ad revenues with you.
How to Join and Earn From Brave Ads
Download and install Brave browser on your computer.
Open Brave Browser and click on "BAT triangle logo" at the top right corner of your screen.
Turn on "Brave Rewards" and "Ads".
Click on "Ads Settings" and choose the maximum number of ads you want to see per hour (1 to 5 per hour).
That's it. You'll receive push notification ads that's not disruptive and relevant according to your ads settings.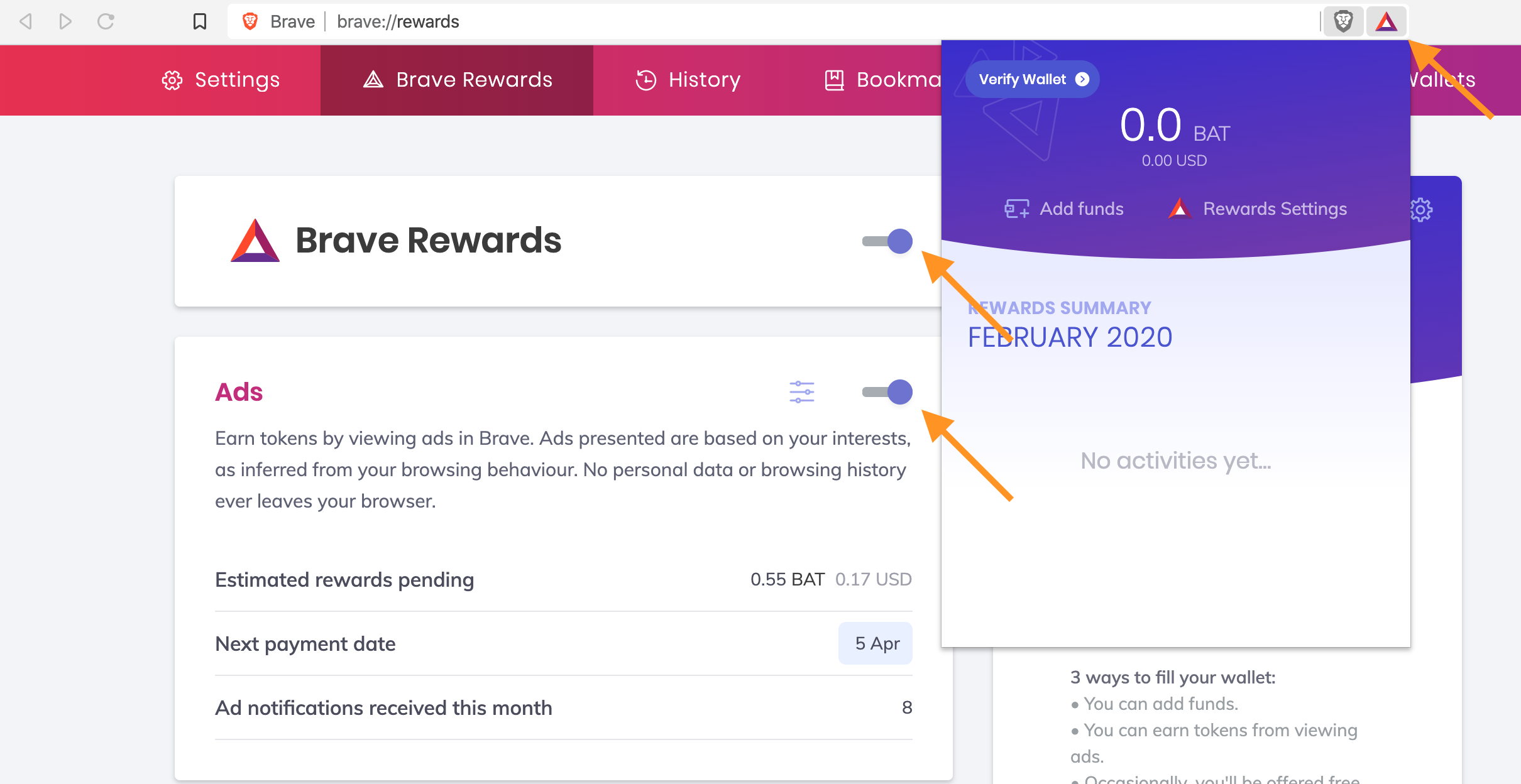 How much can you earn with Brave Ads?
Brave Ads is not mandatory. You don't have to do anything if you'd like to enjoy an ad-free browsing experience. However, if you'd like to earn money, you can opt into Brave Rewards, view ads and earn a portion of ads revenue in BAT in return.
Depends on your countries and ad frequency, you can expect to earn about $5 worth of BAT per month.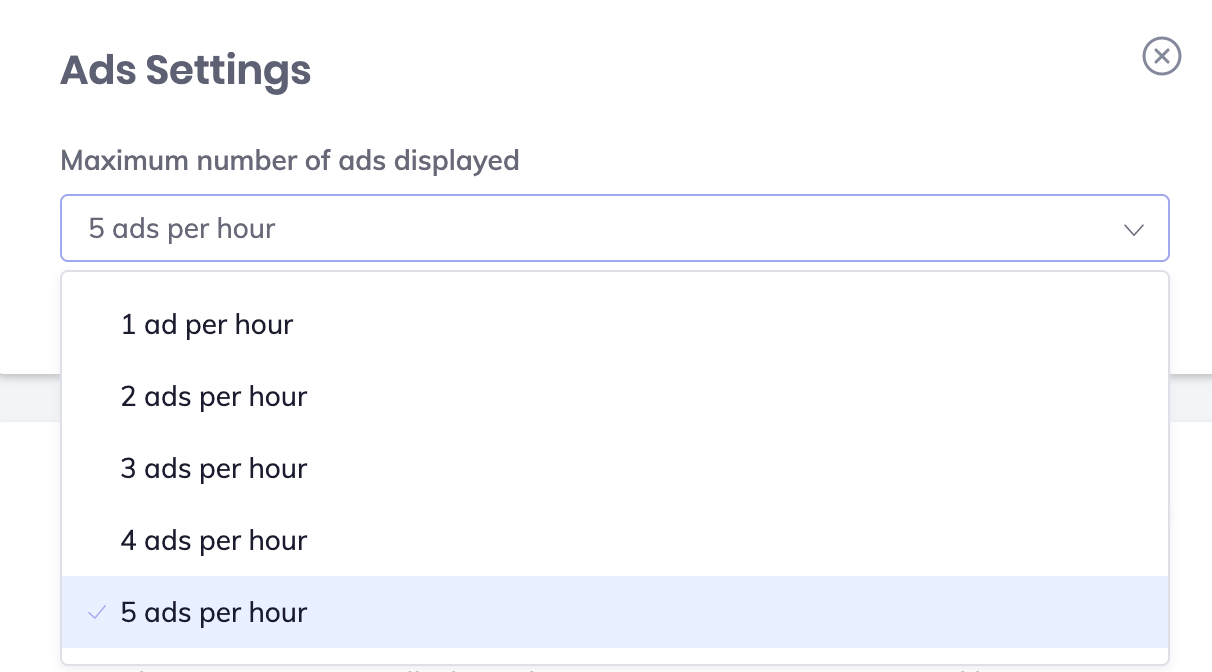 NOTE: Currently, Brave ads is only available to countries including
United States (US)
United Kingdom (UK)
Canada
France
Germany
Australia
Ireland
New Zealand
Argentina
Austria
Brazil
Switzerland
Chile
Colombia
Denmark
Ecuador
Israel
India
Italy
Japan
Korea
Mexico
Netherlands
Peru
Philippines
Poland
Sweden
Singapore
Venezuela
South Africa
2. Earn BAT Airdrops
If, like me, your country is not on the list of Brave Ads, you can still earn BAT by using Brave to navigate websites. Here's a screenshot of my BAT reward that I earned today.

For new user, you can earn $5 BAT by simply installing and using it for 30 days. Not only that, you'll have the chance to earn random token grants worth 25-40 BAT every month.
All you need to do is make sure that your "Brave Rewards" toggle is turned on, and you'll receive free BAT tokens in your wallet once every 30 days on a first-come-first-served basis.
How to Get Free BAT on desktop:
Download and install Brave browser on your computer.
Start Brave Browser and enable "Brave Rewards".
If there are token grants available, you will receive a notification.
To claim your free BAT, click on "BAT triangle logo" > "Rewards Settings". Click "Claim" and complete a simple captcha puzzle.

3. Earn Brave Rewards as a Content Creator
If you're a podcaster, band, blogger, YouTuber, you can join Brave Rewards program for Creators and start monetizing your content.
If you're a gamer, you can also make money by adding your Twitch channel.
With Brave Rewards, users can send BAT tips directly to any sites and content providers. With just a click on their web browser, your followers, subscribers, readers can automatically make a one-time donation or set up a monthly schedule to anonymously support your website or channel.
This way, you can focus on doing what you do best while getting paid directly for your content. As a content creator, you no longer have to rely on ad revenue.
To start earning BAT rewards, you'll need to add your site or channel to Brave Rewards.
How To Add Channel to Brave Creator:
Download and install Brave browser on your computer.
Sign up a free account on Brave Creator.
Once you register as a Brave Creator, you can now add your website, YouTube channel, Vimeo, Twitter, Reddit, GitHub, Twitch by clicking "+Add a Channel". (Click here to see how to verify Brave Creator by an email)
Once your site is verified, you can start receiving BAT donations from Brave users.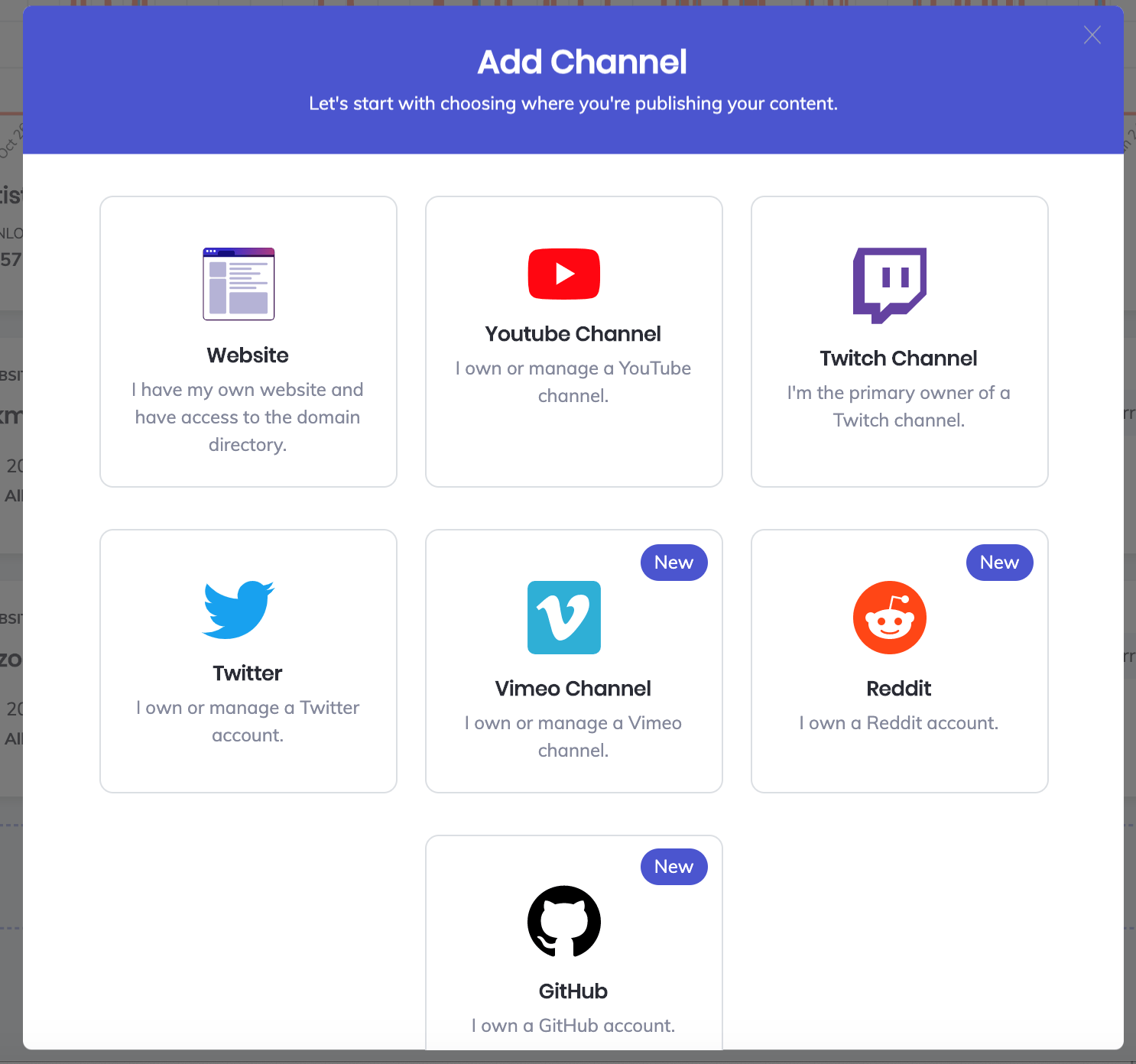 4. Refer and Earn up to $7.50 worth of BAT
When you sign up for Brave Creator, you will also be given a special referral link.
Simply invite your friends and visitors to download and use Brave browser, and you'll earn up to $5 worth of BAT for each referral.
Brave's referral rewards vary based on country and region:
Earn $7.50 of BAT: United States
Earn $6.50 of BAT: Australia, Canada, France, Germany, Ireland, Japan, New Zealand, United Kingdom
Earn $5.00 of BAT: Austria, Belgium, Denmark, Finland, Hong Kong, Israel, Italy, Luxembourg, Malta, Netherlands, Norway, Portugal, Republic of Korea, Singapore, Spain, Sweden, Switzerland, Taiwan
Earn $1-2 of BAT: Other countries
You can promote it on your blog, social media, podcast, YouTuber videos and any other ways that you see fit.
How to Get Your Brave Referral Link:
To get your own unique referral link, you'll need to download Brave and become a creator here.
As a verified content creator, you can get your referral link inside your Creator dashboard.
Simply copy the unique link and share it with your followers.
You'll receive BAT rewards directly on your Uphold wallet. You can choose to withdraw BAT or convert it to Bitcoin.
How to Withdraw BAT Token
You can use Brave browser built-in wallet to manage your earnings.
However, if you like to withdraw your BAT, you'll need to sign up for Uphold. From Uphold, you can then exchange BAT for Bitcoin or other cryptocurrencies, or convert BAT to your local FIAT (USD, EUR etc) to be deposited into your bank account.
Download Brave Browser on your desktop or mobile phone.
Create an account on Uphold.
Verify your identity by providing your photo ID.
If you want to cash out your BAT to fiat, simply add your bank account details.
To withdraw BAT from your Brave wallet, go to "Rewards Settings".This is how it shoud look like:
Click "Withdraw Funds", and you'll be directed to your Uphold account. Here, you can use Uphold to transfer, withdraw, or exchange BAT into any other cryptocurrency that you like.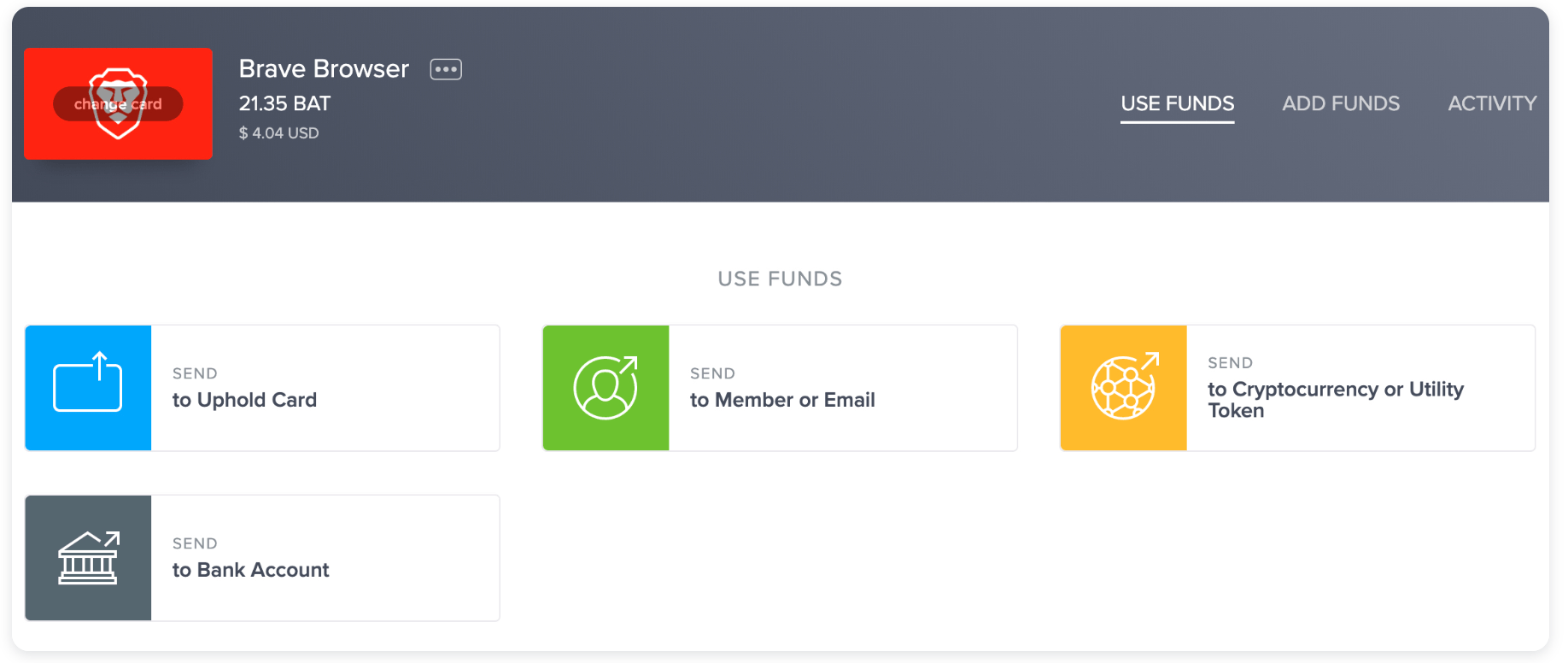 Conclusion
By now you should know how to earn money with Brave Browser. Don't leave the money on table, download Brave Browser right here and try it out !
You can earn by enabling Brave ads, surfing websites and get free BAT tokens.
If you're a creator content, you can get paid for writing an article or record and publish a video.
If that's not enough for your to replace your Google Chrome or any other web browser to Brave Browser, Read the Brave Browser Review here.