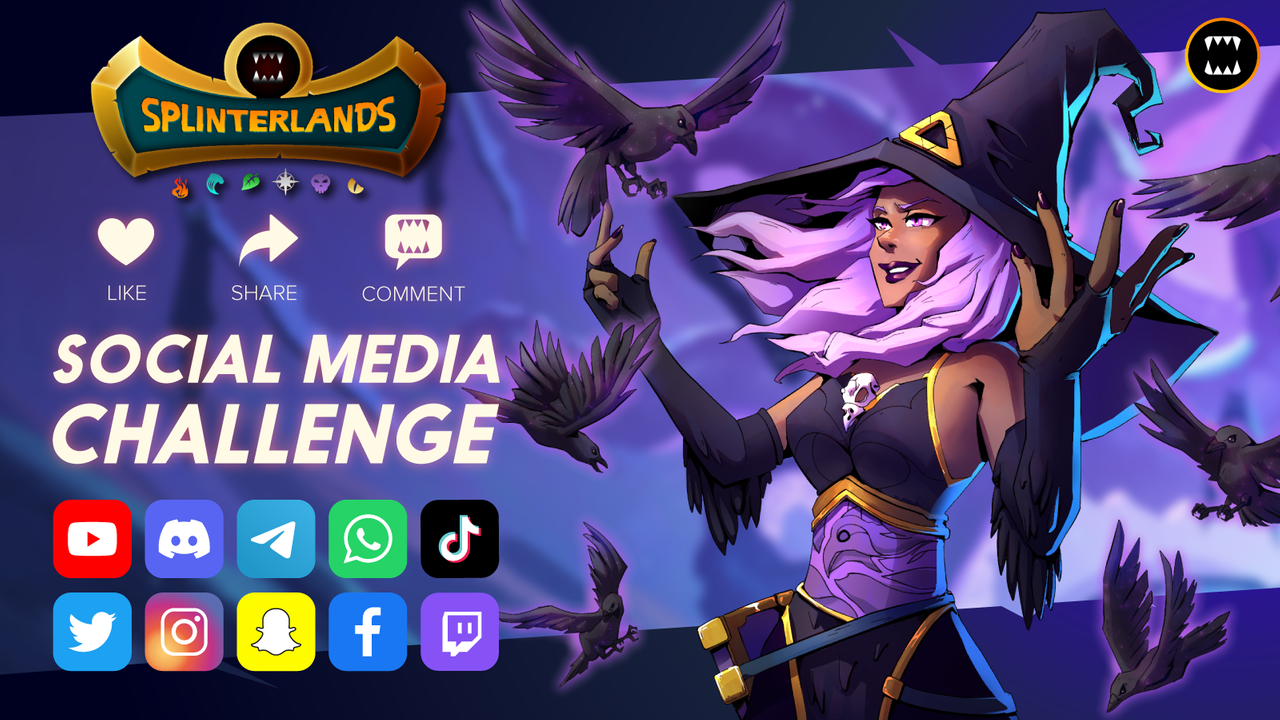 Link to French version --> Cliquez ici pour la Version Française.
Hello everyone,
It's been a while since I brought you a match from one of my guildmates.
So I'm proud to offer you a match by the great @oberlix, who obviously had no time to lose that day.
My heart goes out to his opponent.
Rules :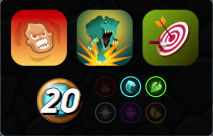 These combat rules are insanely synergistic.
What doesn't kill you strengthens your wounded creature.
Stampede allows monsters with Trample to trigger the skill as many times as the killed monster condition is met.
And finally, "Aim true" ensures that no hit is a "miss".
Any ideas?
The fight :
https://splinterlands.com/?p=battle&id=sl_64a778ad4aa31c0d7640103922bce0b5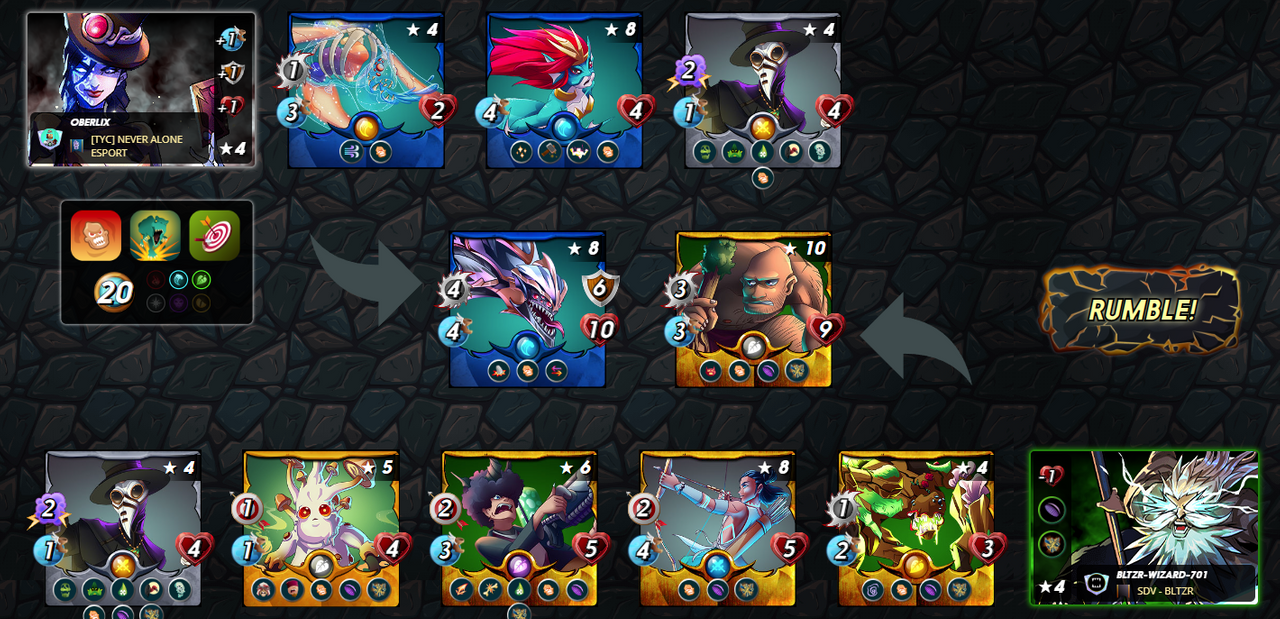 Impressive, isn't it?
A little analysis for the less veteran among us to understand what happened:
The key here is @oberlix's correct use of Rulesets.
And that key is the Diemonshark and its Trample ability.
In the first round of combat, he takes hits and thus triggers the "Enrage" ability.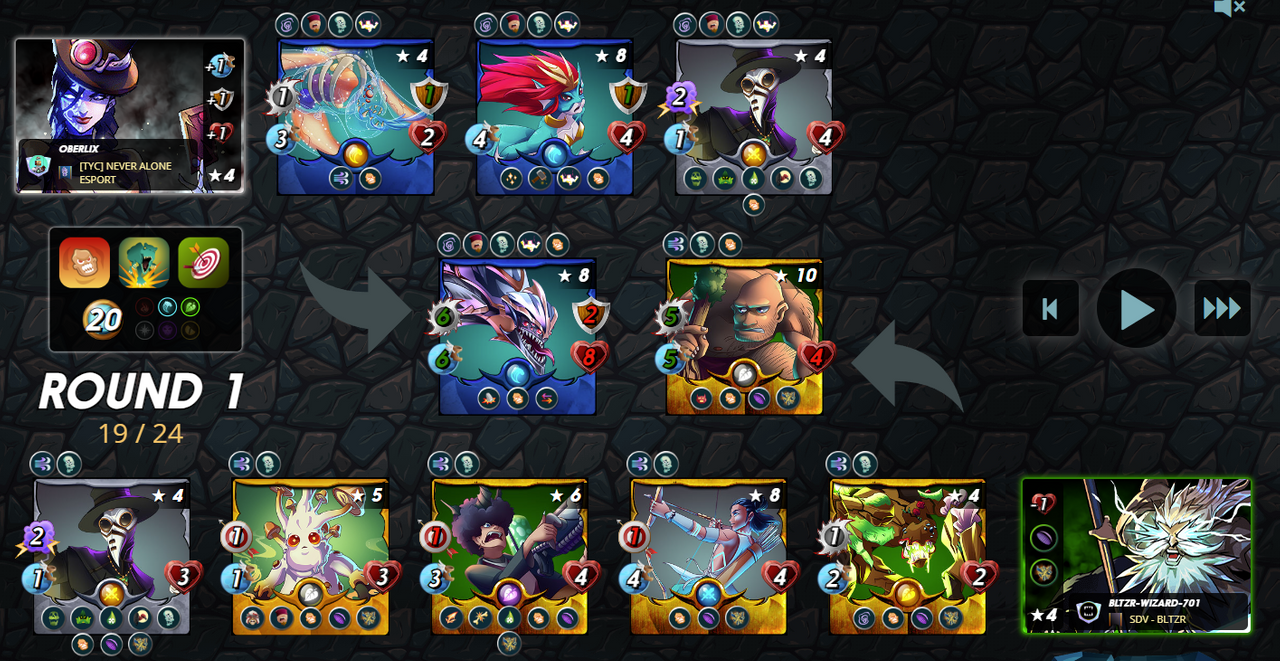 As he's a good tank and is healed by the Merdaali Gardian, he doesn't die.
The second round then kicks off and everything goes very fast.
He attacks first, due to his great speed, and it's carnage for the opposing team.
With no armor to stop the shark's advance, he devours his poor opponents one by one.
It's a magnificent example of tactical intelligence that allows everyone to win matches even if, on paper, you're not fielding the strongest cards.
Don't hesitate to let me know what you think in the comments, or get in touch with me directly if you'd like to suggest your own gems, I'd be delighted to put them forward!
Want to join the Splinterland adventure and join the braves in the arena?
Simply click on the link below and earn cash and NFTs with every victory!
https://splinterlands.com?ref=phanty
Phanty.
You can support my work by voting for this post, leaving a tip or even tipping me directly at this dedicated address --> 0xAE3652dE7addBC7ecD1Fd143084A1C769699396c.


Bonjour à toutes et tous,
Cela faisait un moment que je ne vous ai pas proposé un match d'un de mes compagnons de guilde.
C'est donc avec fierté que je vous propose un match du grand @oberlix, qui visiblement n'avais pas de temps à perdre ce jour-là.
Pensé ému pour son adversaire.
Les règles :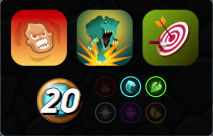 Ces règles de combat sont d'une synergie folle.
What doesn't kill you renforce vos créature blessée.
Stampede permet au monstres avec Trample de déclencher la compétence autant de fois que la condition d'un monstre tué est réunie.
Et pour finir, "Aim true" vous assure qu'aucun coup ne sera un "miss".
Une idée ?
La baston :
https://splinterlands.com/?p=battle&id=sl_64a778ad4aa31c0d7640103922bce0b5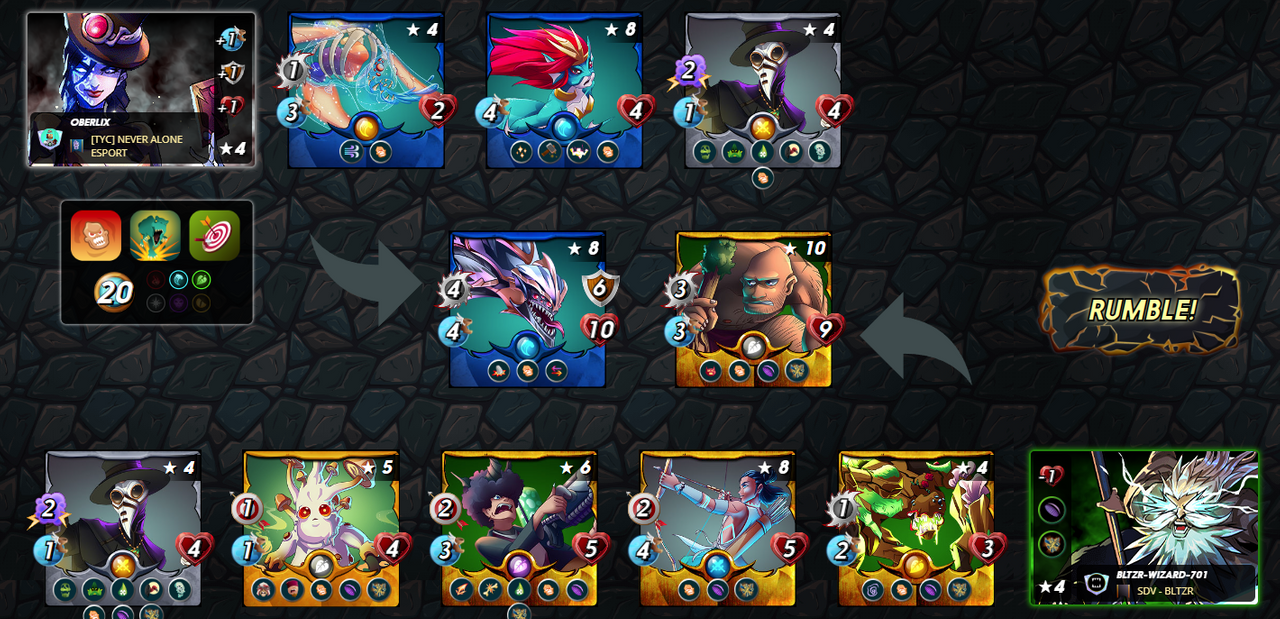 Impressionnant n'est-ce pas ?
Petite analyse pour les moins vétérans d'entre nous afin de comprendre ce qui s'est passé :
Ici la clé est la bonne utilisation des Rulesets par @oberlix.
Et cette clé est le Diemonshark et sa capacité Trample.
Dans le premier round de combat il prend des coup et déclenche donc la capacité "Enrage".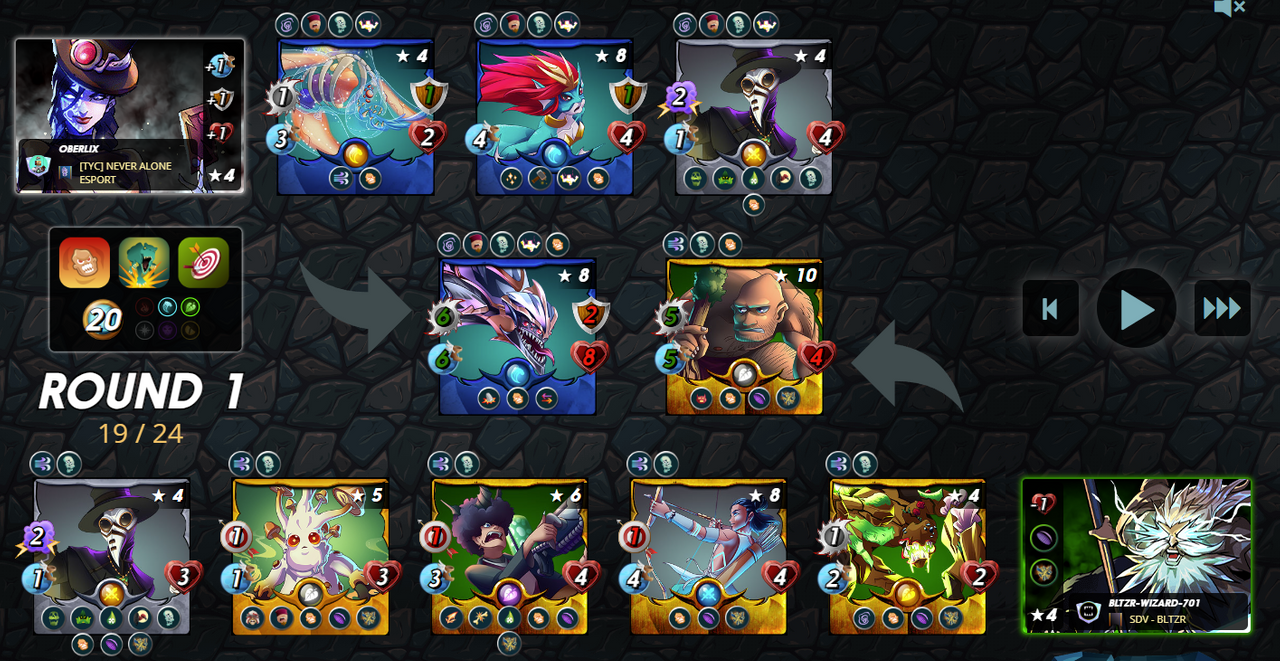 Comme c'est un bon tank et qu'il est soigné par la Merdaali Gardian, il ne meure pas.
Le second round se déclenche alors et tout va très vite.
Il attaque en premier dû à sa grande vitesse et c'est le carnage dans l'équipe d'en face.
Aucun des monstre adversaire n'ayant d'armure pour stopper l'avancée du requin, il dévore un à un ses pauvres adversaires.
C'est un magnifique exemple d'intelligence tactique qui permet à chacun de gagner des matchs même si, sur le papier, vous n'alignez pas les cartes les plus fortes.
N'hésitez pas à me faire par de vos commentaires et suggestions afin que j'amèliore cette série d'article.
Vous souhaitez rejoindre l'aventure Splinterland et faire mordre la poussière à vos adversaires dans l'arène ?
Rien de plus simple, cliquez sur le lien ci-dessous et commencer à gagner de l'argent et des NFT à chacunes de vos victoires !
https://splinterlands.com?ref=phanty
Phanty.