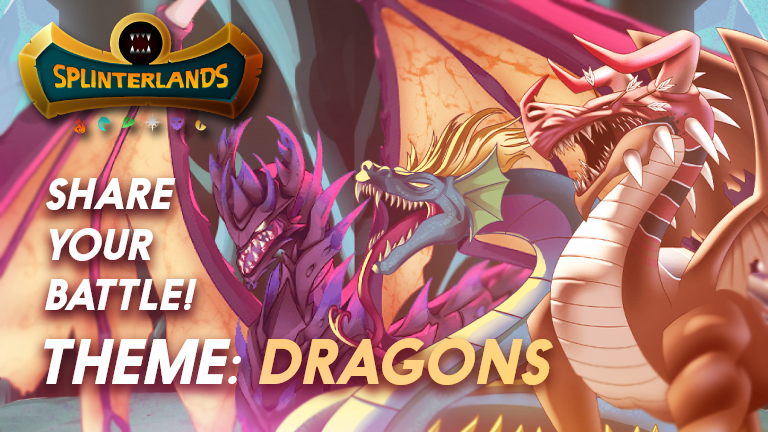 Who does not love some dragons
First of all who does not love some big beast dragon! With power that jsut won't quit and cool images, how can you not love to get involved. However, they are mana heavy beasts so you need to wait for the right time
---
Who's gunna summon ?
So for me the perfect summoner has to be Quix the devious, slow on everyone else, getting rid of those nasty arrows and also a cheap legendary summoner, who just have to get bored! Plus at level 2 you can play level 5 commons, and I love some surprise abilities.
Little side note, turns out Quix killed a dragon !
However, the dark fury that had consumed Quix would not leave him and when the dragon came near, he set about it with his knives. Because it was only young and due to the power that emanated from him, he quickly over came it, killing the pitiful beast with no remorse.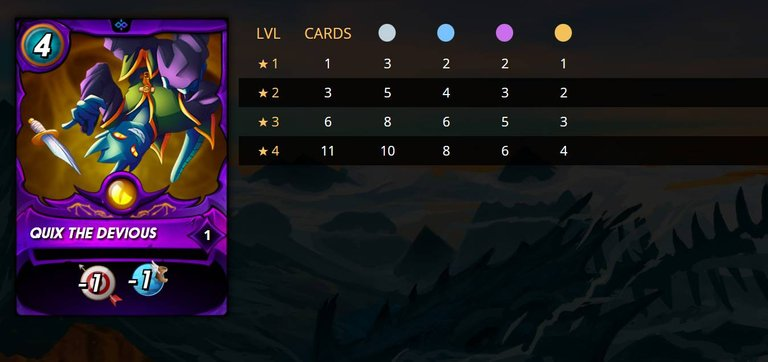 So what ya going to play?
Ok so first of all we want, nay we need some sweet speed. So your gunna have to go to the classic, the one and only, Diamond Dragon. Now this thing cost a fortune but look at what you get at level 1, you get flying! you get slow ! you get 6 health and 10 shield! Basically between Quix and this guy your double slowing, then trying to hit this beast with 3 speed and flying? forget about it!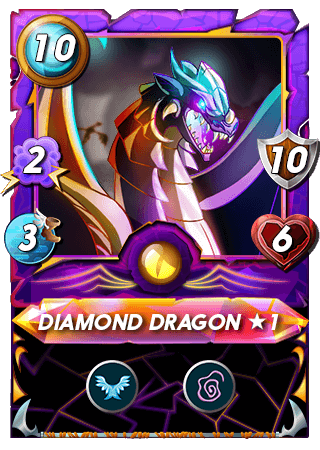 ---
Ok but we are going to need a tank and who better then the tankiest tank that ever tanked Djinn Chwala ! Level 2 this thing is a beast and I am hoping for level 3 to get that extra shield and health. Those thorns are amazing, the health is great and it means my first two cards both have 16 protection across shields and health each. These two dragons are just made for each other!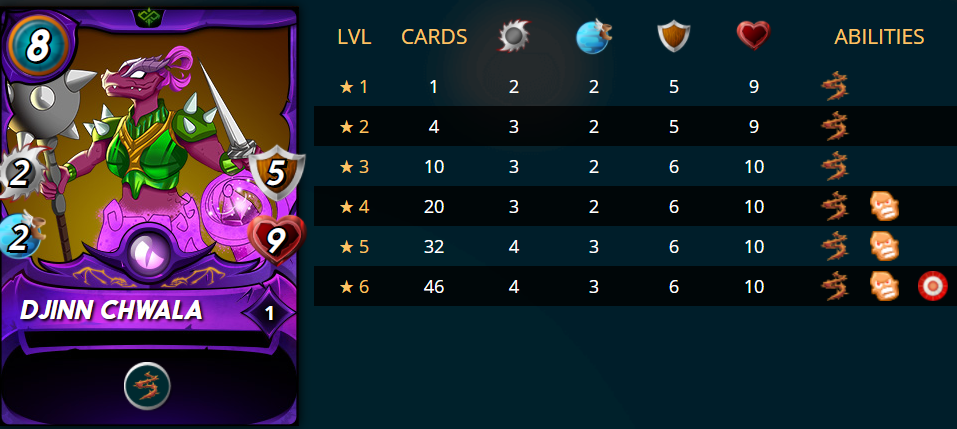 The Battle
Battle time ! Full video is here!
https://splinterlands.com?p=battle&id=sl_fc263f13ba9d7e0111867de009537fd3&ref=failingforwards
So as I mentioned dragons a greedy beast! So when I saw high mana I knew it was time for the dragons to shine! Also, magic hitting shields first meant my tanks are going to be tanky against any magic users. Now my two choices are fire or light, neither of which I play so I went light for some heal and health.
The first position is of course my thorn dragons, then a card I should beef up more twilight basklicks and then my favourite diamond dragon. These are going to tank my front line
Stepping away from dragons, I went for some health boost cause who does not love some health! then a healer and finally my new fav neutral, the speed demon, I am hoping with this guys intate speed, speed enhancments and the speed reduction he is going to dodge some meele attacks. I am feeling pretty good given all the shields I have to fight of those melee hits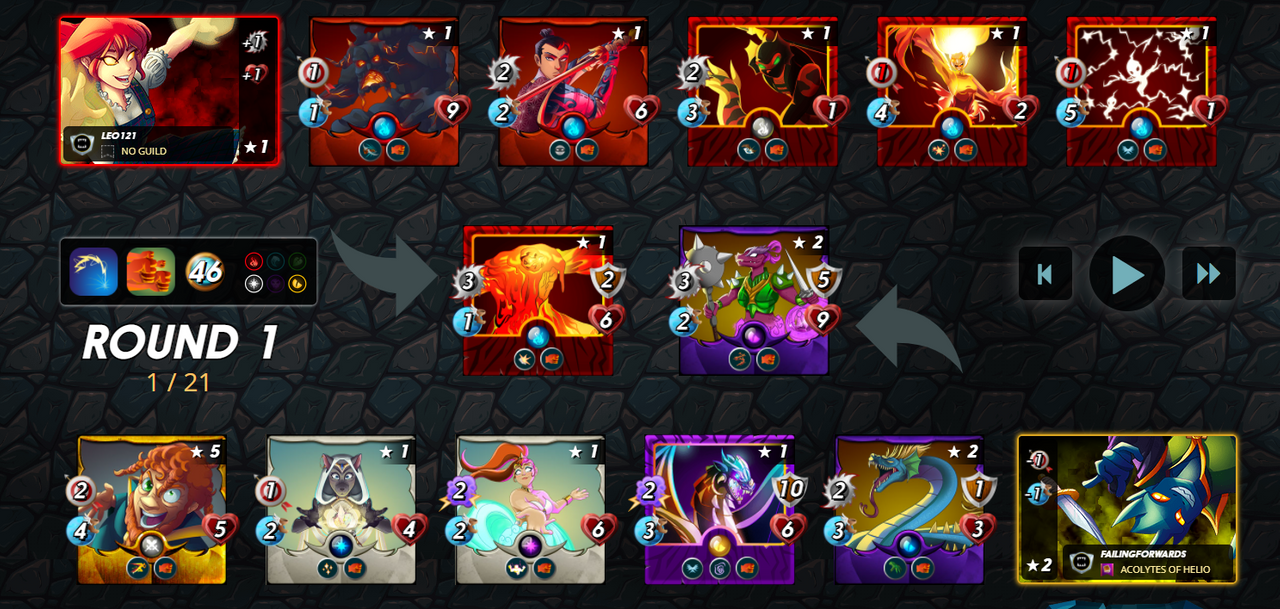 Ok quick look at the effect of all those speed modifers. They have gone from the faster team with a 5 and 4 speed attacker, down to 3 speed and 2 speed. My team slowest card is at the same level as their fastest I am expecting some misses!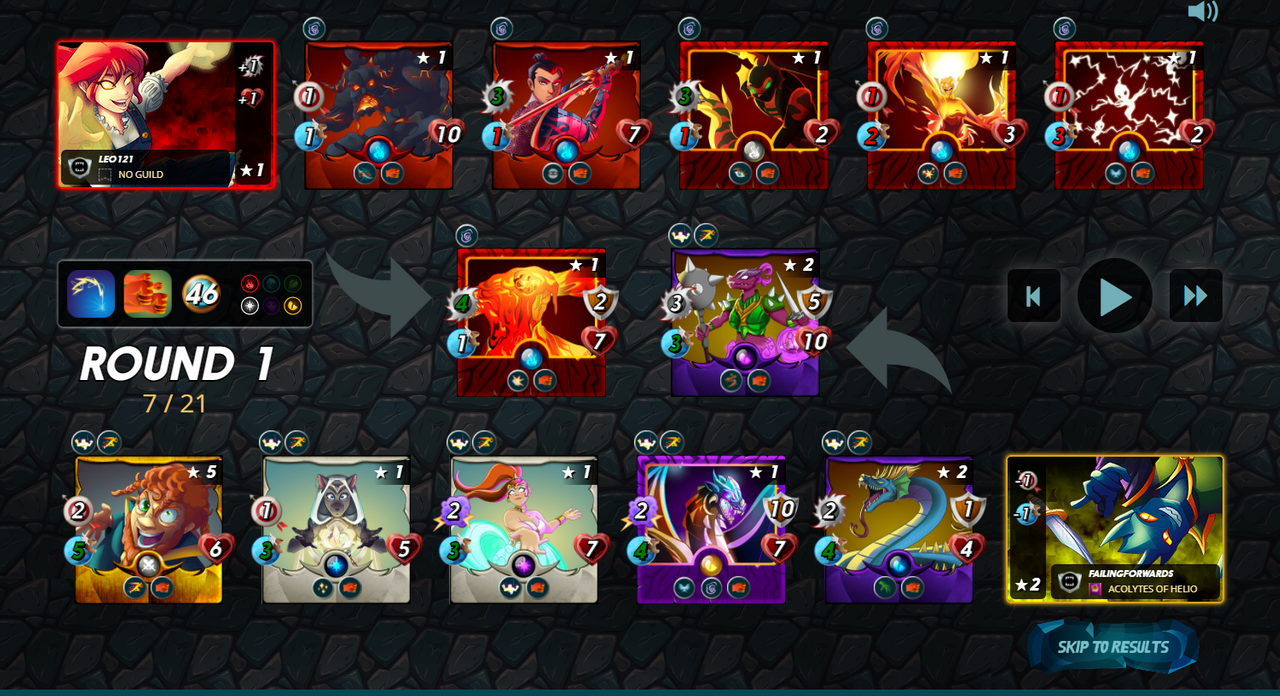 Round 2
My tanks have tanked real well and we are seeing some great misses, having some real fun with this one, their tank has died and have not need my healer yet.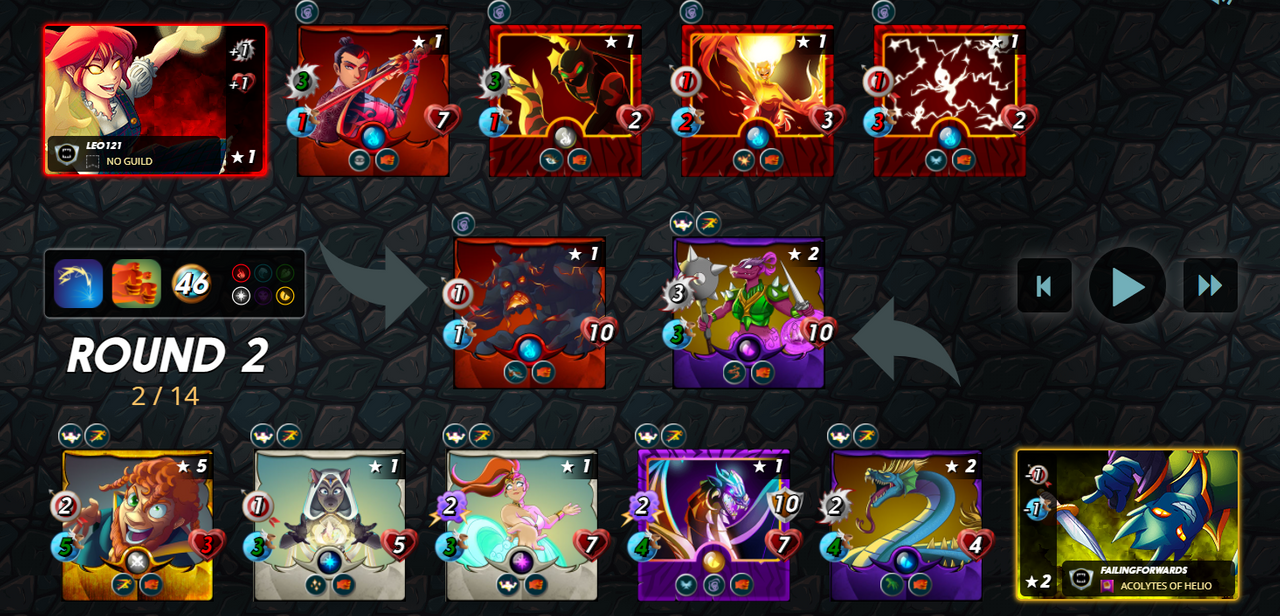 Final round
After the tank it chewed thru the team pretty fast, did not need my heals till the last round and my diamond tank didn't get touched, really fun battle!