D.Buzz Tutorials, How to make A new account with Hive on Board.


Hello and welcome to D.Buzz


Today we are going to review the process of making a new account on Hive On Board, and logging in using the HIVE Key chain app. Let get started!


Here is the video tutorial, the written process is below.


---
https://3speak.co/watch?v=jacuzzi/xakedtyq&jwsource=cl


---
Part 1: Making an Account


To start go to https://hiveonboard.com/create-account?ref=dbuzz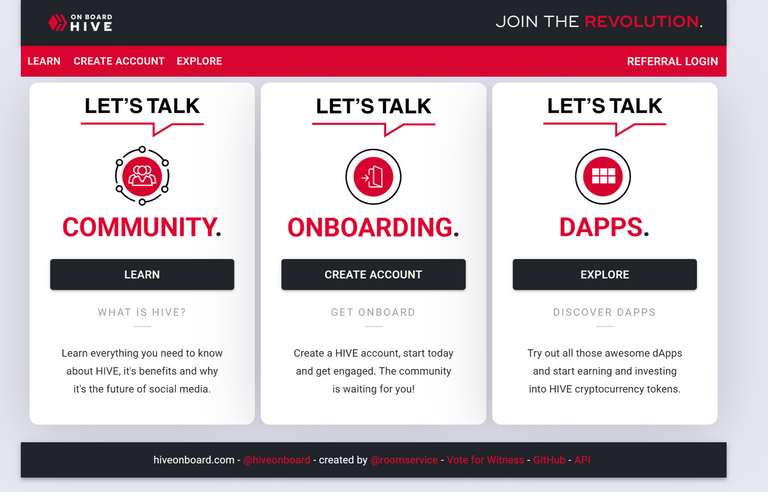 Then follow the link to install the Hive Key chain extension - https://chrome.google.com/webstore/detail/hive-keychain/jcacnejopjdphbnjgfaaobbfafkihpep/related


Open up the Key chain app and set up a master password. This password is not related to the HIVE blockchain, but rather local to your browser.


Make a password you can remember.


After you finish you can close that window and return to the Hive on Board web page.


Pick a username that you like.


Please note : That you will have this username for the life of your account and as of today, there is no way to change it. So, pick one you like. :D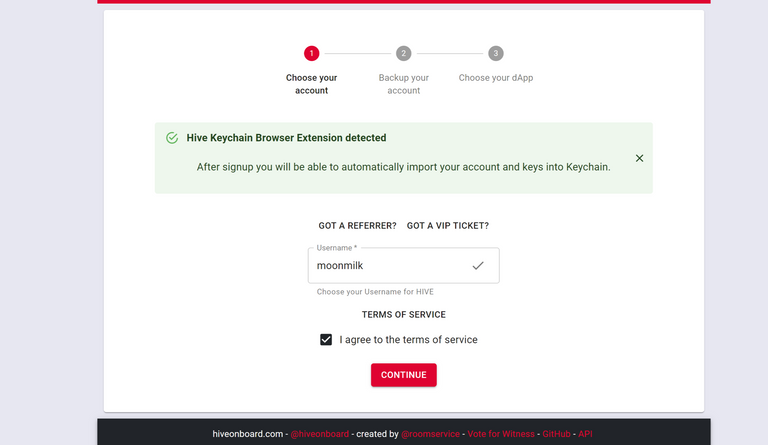 Tick the agree on the button and continue.


Next page you will be prompted to download your keys. It's important you download these keys and keep them safe, do not keep them safe and lose them you'll not build access to your account, we have no way to recover your account for you if you use these keys.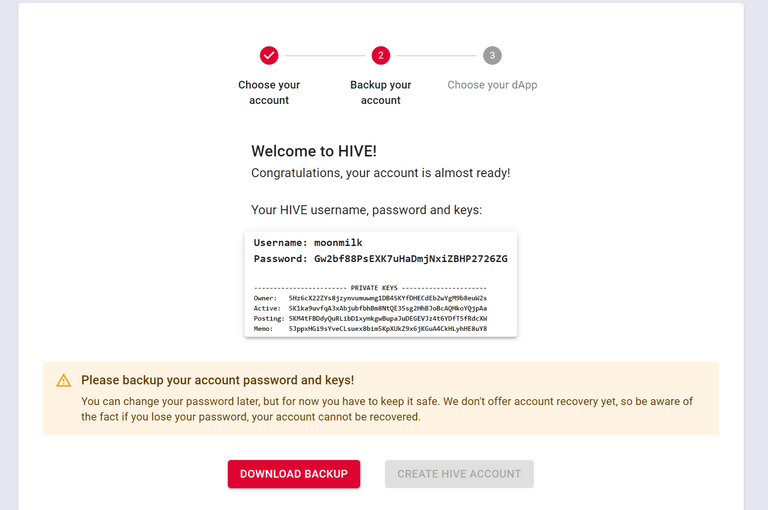 IMPORTANT TO DO : Back IT UP

Next, you will be asked to enter your phone number, this is for a one-time verification process after you enter your number you will get an SMS message on your phone with the number you need to use verification.


After you enter this verification number, congratulations your account is made!


---

Part Two: Adding your account to the hive keychain


Open the text file you downloaded with your account keys in it, right below username this is your master password. Copy this to your clipboard.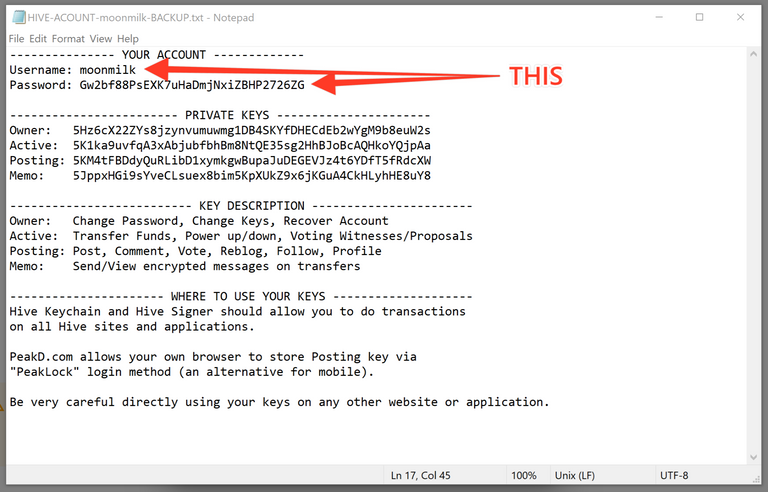 Click on the small puzzle piece in your chrome or brave browser and go to the hive keychain plugging.


Click the button that says import using your name and password.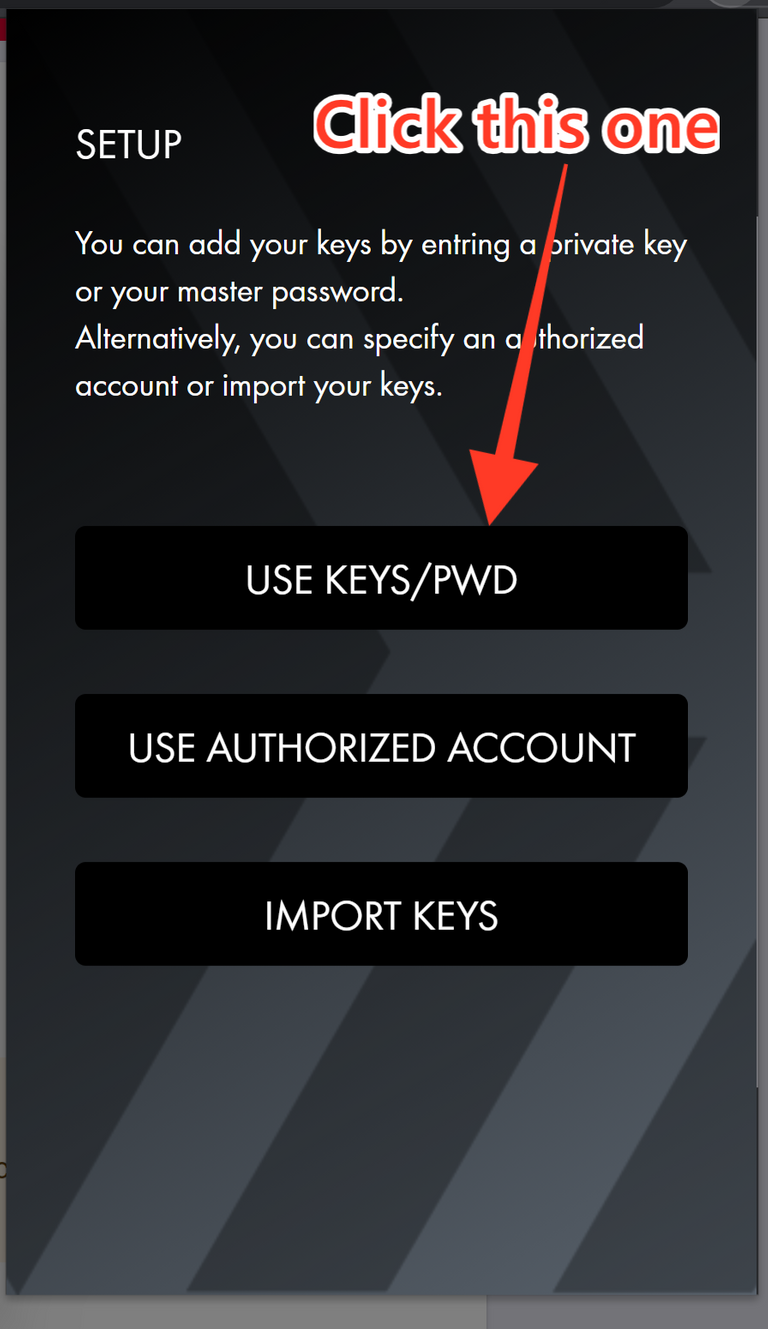 Type in your username and then paste in the password you copied the text file. This will import all of your important keys you need to drag with on the blockchain.


Upon successful import now you can log into any DAPP on HIVE using the Hive Keychain. WOOT!


---
Step 3: Log into D.Buzz


Go to: https://d.buzz/


Click login


Enter your username


Tick the box that says use hive keychain.



In the confirmation window that appears confirm, click confirm, and congratulations you are login and ready to make your first buzz!!


We hope you enjoy this short tutorial should have any questions please let us know.


---

Want to be kept up on developments?


We encourage you to subscribe and like our hive blog Here, or join us on Discord here, to be kept up-to-date with all our projects.


---

Know someone that needs a HIVE account?


Any new user who signs up with the D.Buzz link below will be automatically delegated Hive Power from @dbuzz to get them Buzzing. :D


LINK :
https://hiveonboard.com/create-account?ref=dbuzz
---

Make that HIVE link Tiny


Keep it short and to the point. Hive URL shortening service provided by D.Buzz. Just follow the link below and enter your long URL, presto change o' short URL.
LINK :
---
What do you think of these updates and developments?


Are you excited about them?


How can we improve and be better?


Thank you for being with us on this journey, we have endless gratitude for all the support you have given.


Over and out.
---
---

D.Buzz is ...


Is a censorship-resistant short-form microblogging platform that empowers you to share your thoughts in 280 characters or less.


Censorship resistant and built for the community with love.



We strive to have fun and a neutral stance on topics. If you have any concerns with the content, please contact @jacuzzi, who writes and generates the content for our articles, or the @dbuzz team for clarification.