JustSwap - So geht es /// JustSwap - this is how it goes
---
DEU
Hallo Leute.
Heute habe ich mal TRON in JST Token geswappt.
Das ganze geht auf der Seite:
https://justswap.org/?lang=en-US#/home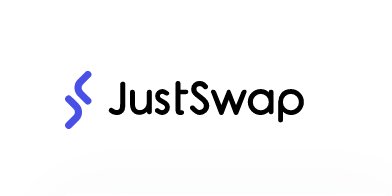 Weil man ja jetzt auf der Steem Blockchain auch TRON für seine Posts bekommt ist das ja für die meisten kein Problem.
Zuerst muss man seine Wallet mit Tron Link öffnen und mit der JustSwap Seite verbinden.
Jetzt sucht man den Token in den man die TRON tauschen möchte.
Und die Menge noch eintragen und auf den Button Swap drücken.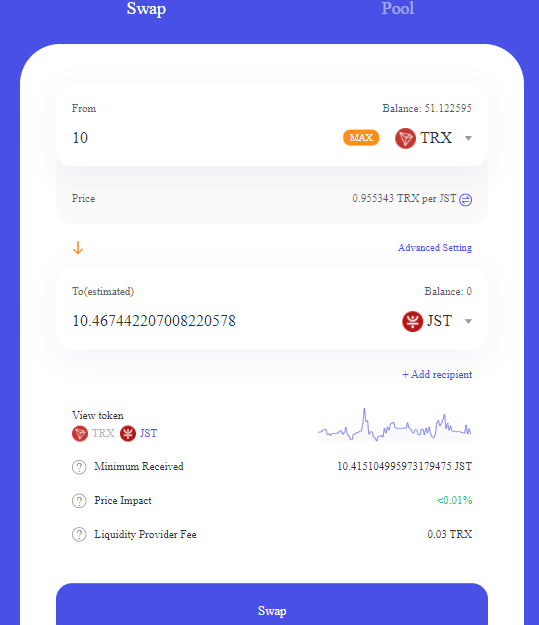 Im nächsten Bild nochmal den Swap bestätigen.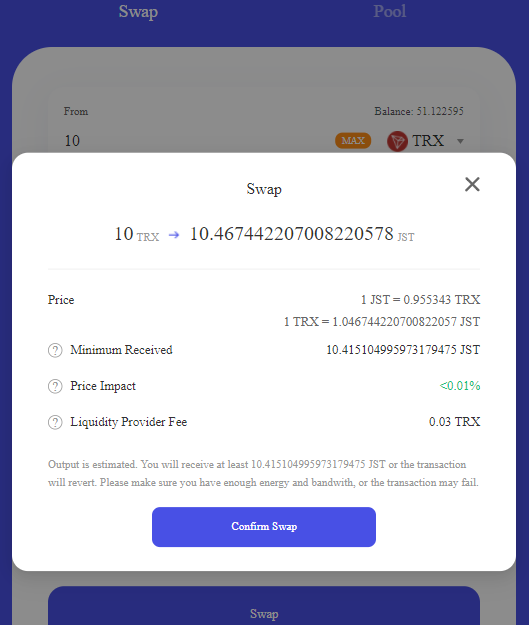 Und jetzt muss der Swap noch in dem Pop Up von Tron Link bestätigt werden.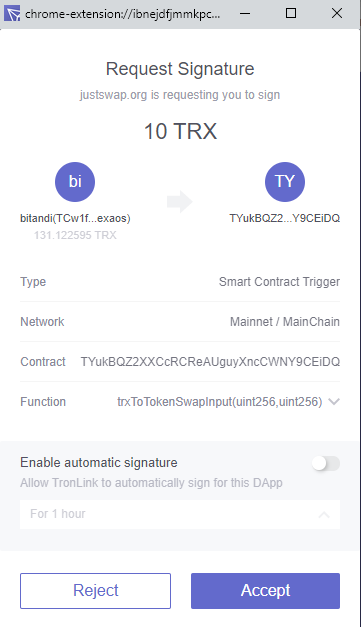 Hier wird der Swap erstmal als Pending bestätigt.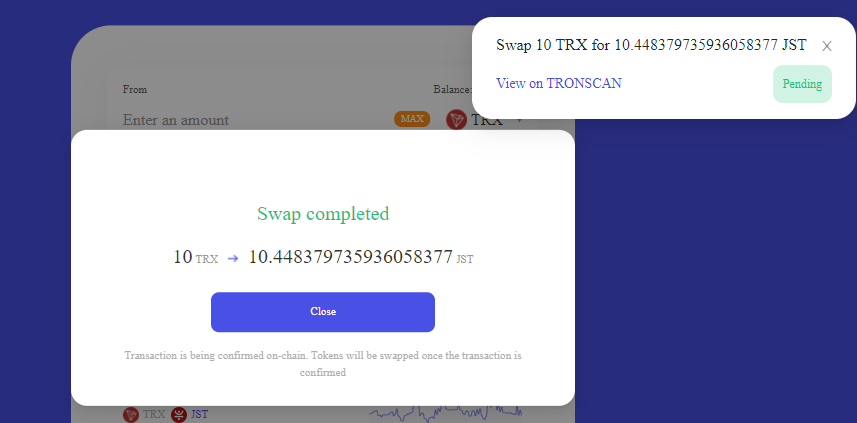 Und jetzt wird der Swap noch als erledigt angezeigt.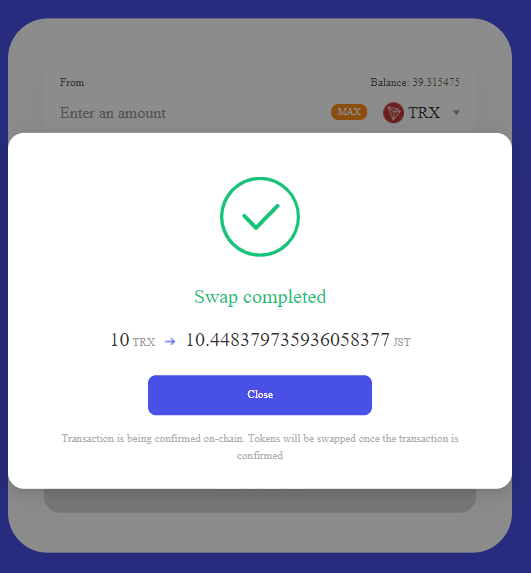 Und jetzt könnt ihr euch auf der Seite Tronscan anschauen ob die neuen Token auch da sind.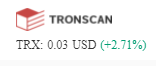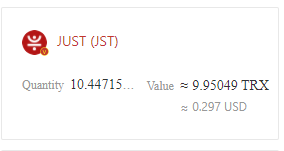 So macht ihr also einen Swap auf Just Swap.
Viel Spaß beim Swappen.
Schönen Abend wünsche ich euch.
Gruß vom @bitandi
---
---
---
ENG
Hello people.
Today I swapped TRON into JST tokens.
The whole thing goes on the page:
https://justswap.org/?lang=en-US#/home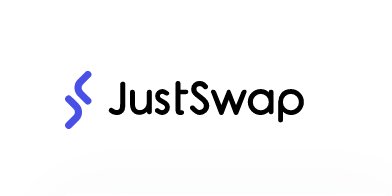 Because you can get TRON for your posts on the Steem Blockchain now, this is no problem for most people.
First you have to open your wallet with Tron Link and connect to the JustSwap page.
Now you search for the token you want to exchange the TRON for.
And still enter the amount and press the Swap button.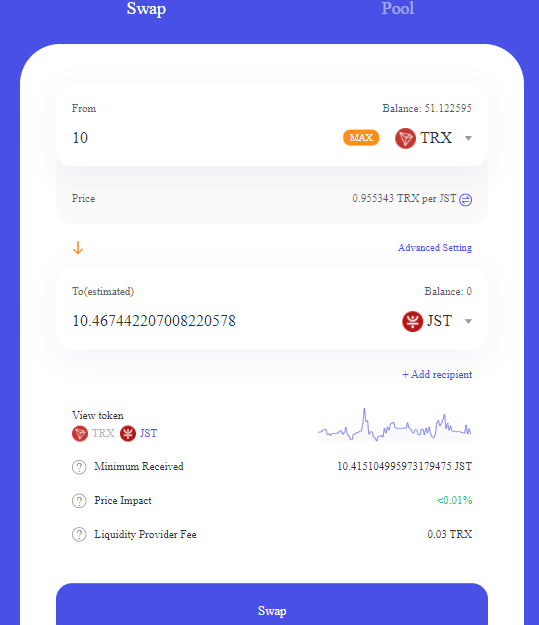 In the next screen confirm the swap again.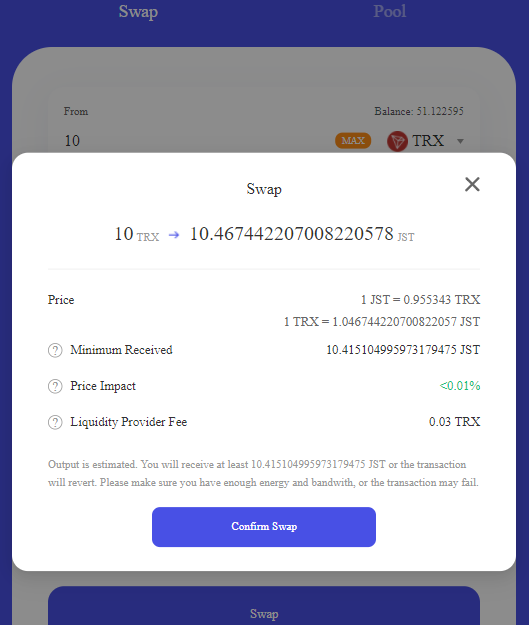 And now you have to confirm the swap in the pop up of Tron Link.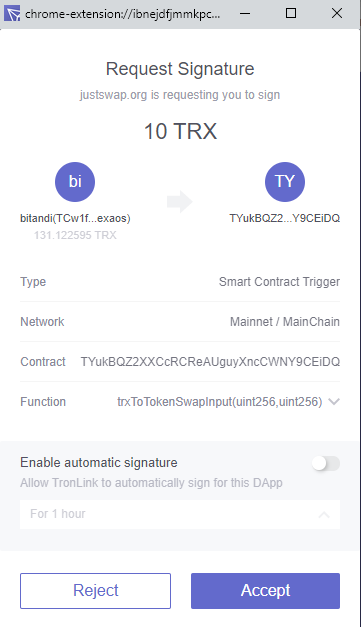 Here the swap is confirmed as pending.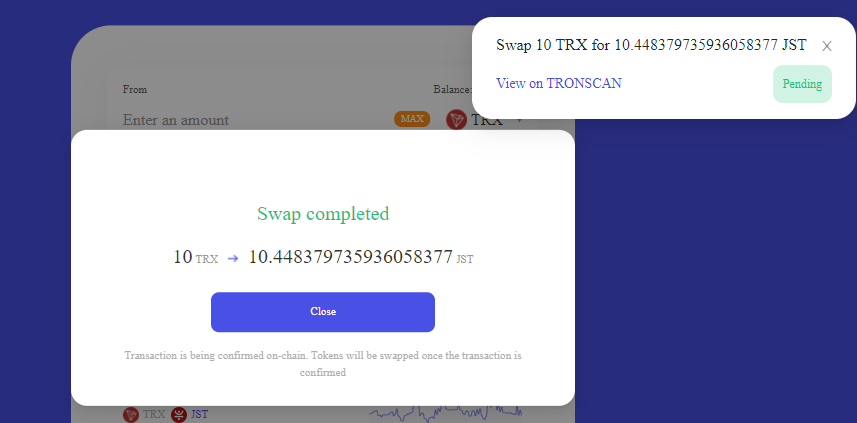 And now the swap is still shown as done.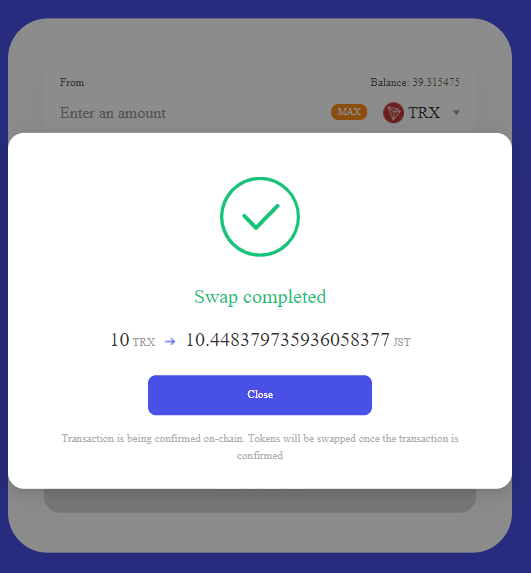 And now you can have a look on the page Tronscan if the new tokens are there.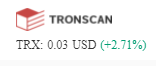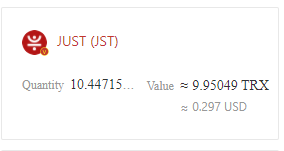 So this is how you make a swap on Just Swap.
Have fun swapping.
Have a nice evening.
Greetings from @bitandi
Translated with www.DeepL.com/Translator (free version)