This is a weekly overview of my personal handicapping and live betting results on teams from the Belgian Jupiler League with some insights on my overall approach.
Week 4 started out quite well mostly taking medium-sized pre-game positions reducing my exposure along the way making some good profit in the process to the point where I was back in the green around where I expect things to be at. My overall confidence level grew to the point I was willing to take some bigger bets with my regular stakes which is where things went south.
My main pre-game bet was on Antwerp +0.5 @ 1.74 which closed at 1.65 and lost also because Antwerp got a red card. I also took a good-sized bet on Beerschit +0.25 @ 1.947 which to my surprise went up to 2.05. I did sell part of my position live but still lost quite a bit in a match that was won by Standard with 0-3.
Overall I'm fairly optimistic still after 4 weeks despite having 3 losing weeks sitting at a small loss overall. my main goal going forward will be to be a bit more brave looking for those higher 2.5+ type of odds which have always done well in the past.
Next week there will be a break and European qualification matches will be back in September so plenty of action to look forward to.

I did have my 2nd official live bet this week which turned into another deserved winner that showed to have some good value. I did get disconnected on the SBC Discord which made it impossible to also share it there as the goal came minutes after placing the actual bet. It did get properly processed on Copytip though for those who want to follow these selective bets that since starting there went +10.95% on 82 Flat Bets. I will continue to stay extra selective with these bets.

Discord / Copytip Live-Bets Season 2020-2021
30/08/2020 Club Brugge -0.25 @ 1.846 (20' 0-0) FT 2-1 Bet WON
22/08/2020 Zulte-Waregem Team Total over 2 @ 1.924 (37' 1-0) FT 4-1 Bet WON
---

I take all my Live bets with my Betting Broker Sportmarket Pro who always provide the best offers on the market with a 1 click solution and don't limit winning players offering high limits. For more info check my Sportmarket Pro Review
---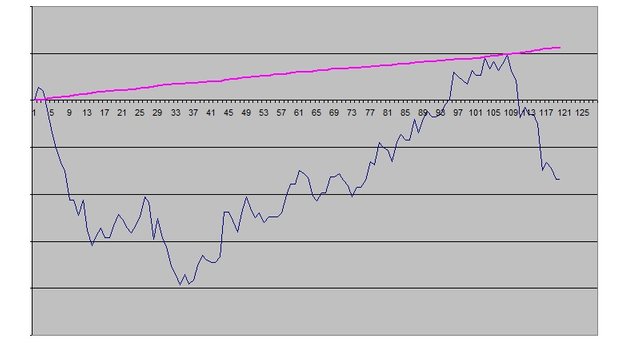 I touched the pink expected profit line but got pretty much rejected. I do however feel quite optimistic as the damage is quite limited and a hot run at some point is bound to take place. We are still very early in the season and the graph has a long way to go still to become more representative.
---
Previous Personal Results 2020-2021
Week 04 Results 39 Bets | 16W-18L-05P | Staked 12.258u | -0.604u Loss..
Week 03 Results 44 Bets | 19W-17L-08P | Staked 11.580u | +2.748u Profit
Week 02 Results 21 Bets | 08W-12L-01P | Staked 05.972u | -1.096u Loss..
Week 01 Results 15 Bets | 04W-10L-01P | Staked 05.618u | -2.724u Loss..
 Regular Season 2019-2020 Results
118 Bets| 47W-57L-15P|35.428 Staked|-1.676u Loss|-4.73% ROI

---
Season 2019-2020 | 1406 Bets +2.48% ROI
Season 2018-2019 | 1090 Bets +2.47% ROI
Season 2017-2018 | 821 Bets +7.22% ROI
---
I'm looking forward to the break next weekend and will be back for week 5 in the league!
---
Hive: https://hive.blog/@costanza
Publish0x: https://publish0x.com/costanza
Uptrennd: https://www.uptrennd.com/user/costanza
Twitter: https://twitter.com/costanzabets