According the NBA pre-sason games Last night Los Angeles Lakers and Golden State Warriors played and Lakers beat the Warriors 123-101. After the game new Lakers coach Frank Vogel said amazind words about his player Anthony Davis. Vogel said that; "Davis is a monster (!) and there is no way to stop him. Him and LeBron James will shake the new NBA season and Lakers fan will have great season with them." Last night Davis played great and only stayed on the floor 18 minutes at the first half and scored 22 points and 10 rebounds. LeBron James also played 18 minutes in the first half too and scored 15 points with his 8 assists. After the game LeBron said that "He had really great start with us, he is great shooter and rebounder and i am very happy to play with him."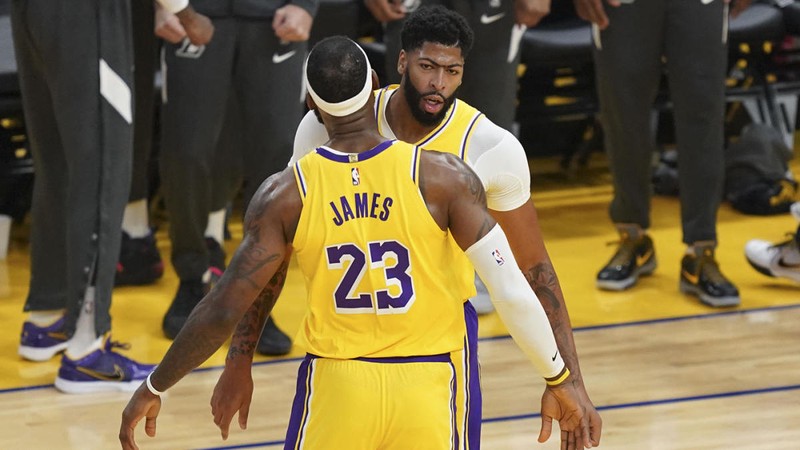 Davis, 26, he became an All-Star 6 times and selected All NBA first team triple times.. He was the first pick of 2012 NBA Drafts and selected by New Orleans Hornets (Pelicans today) and played for them all his 7 seasons. He played 466 games with New Orleans team and averaged 23.7 points, 10.5 rebounds, 2.4 blocks and 2.1 assists per game. He also only make 1.9 turnover per game and this is remarkable for a high scoring player..
What would you say is Anthony Davis really unstoppable or not?