---
---
👉ENG VERSION👈

---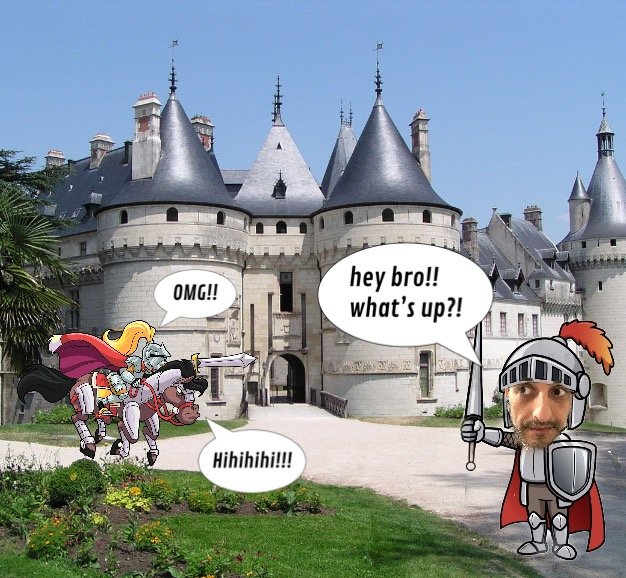 Hello friends, after a long road, seas, oceans, treacherous lands and wonderful landscapes, here we are at the sixth island, we visited the island of Earth, Death, Water, Fire and that of Dragons until we reached this, the island of Life the last in the magical world of @splinterlands.
Let us abandon my raft on the shores of this land and enter KHYMERIA the island of the knights, located northwest above the island of the Earth element, which is surrounded by a mountain range.
This island looks green and luxuriant a sense of peace reigns here but woe to lower the attention because even in this land as in the others monsters of all kinds are hidden.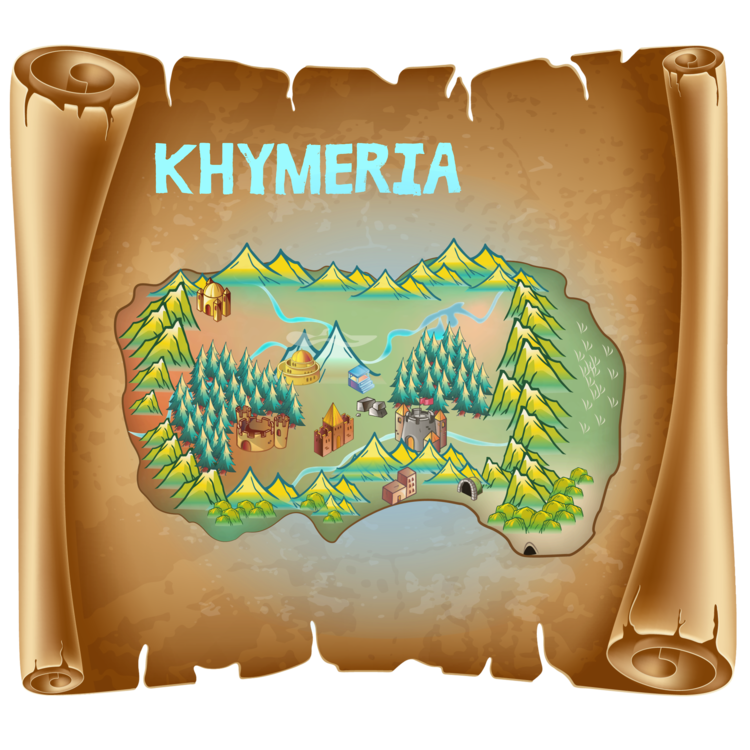 At the entrance to this beautiful island there is a sign on each side of the island that mentions:
"A warm greeting, traveller from afar! In the spirit of unity and healing, we have opened our beautiful lands to you. Open your heart to us and as you walk through our sacred grounds, Khymia's blessing and fortune will be yours. May you be full of life, and may your time with us be enlightening how arduous your journey here has been. "
-from Essential Khymeria: A Traveler's Guide
Comfortable words except that as soon as I arrived at the castle CLOUDGARD an intrepid Knight tried to make my feathers but with ease and bringing a dragon egg stolen in the previous island as a gift, I managed to make friends with the knight and his horse who have immediately lit a fire to make a scrambled egg -.-.
There are many friends I met throughout my journey and I will introduce them all to you.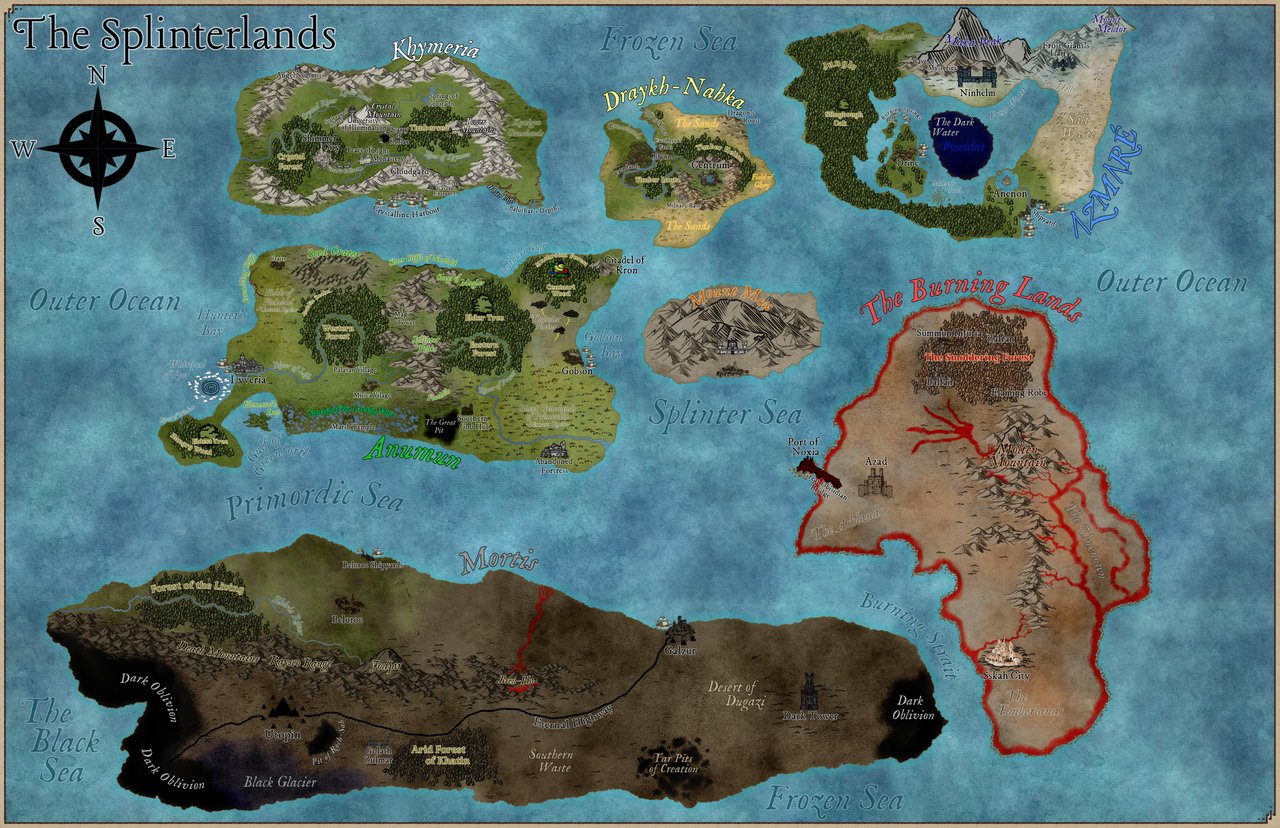 On my way to this island, I crossed the Crystal forest where I met the DIVINE HEALER old healers available and kind and I escaped from the dangerous felines CRYSTAL JAGUAR, near the CLOUDGARD castle I escaped from the CHAIN SPINNER dangerous warriors equipped with gold chains as a weapon, I met the CLAY GOLEM clay monsters from Crystal peak and many, many others.
KHYMERIA looks like a land of peace and serenity and in part, it is so but on the other dark side, the dangers are enormous and never let your guard down.
Here too we managed to take the sixth flag of the seven existing, the flag of the LIFE element with a white star surrounded by grey, the islands are finished but we still lack the challenge to conclude our collection that NEUTRAL monsters without land and an element scattered around the splinterlands world ... but that's another story and we'll talk about it in the next adventure.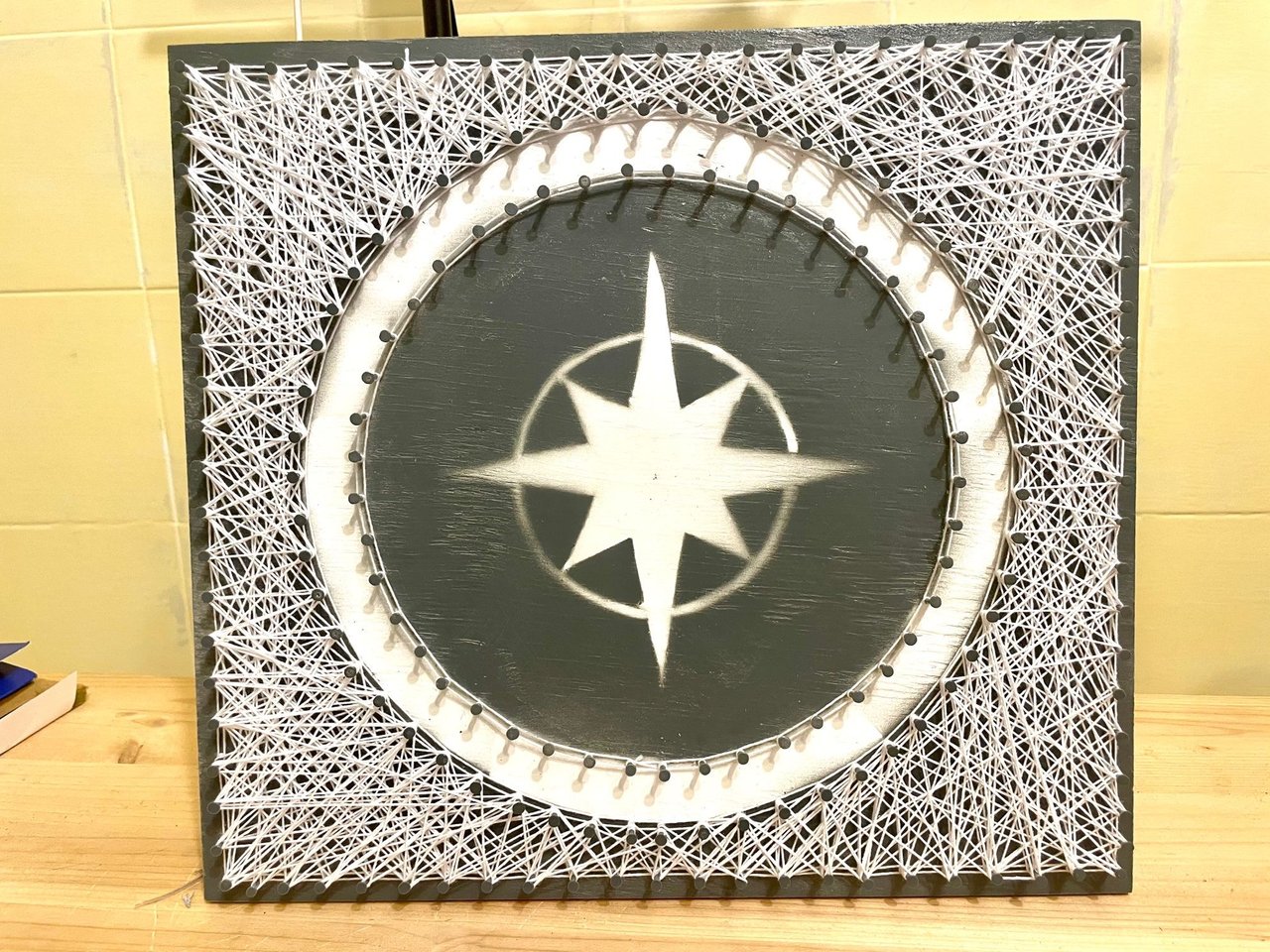 The full video lasts about 4 hours has been brought to just over 13 minutes by speeding up some parts to x2 up to a maximum of x50 is the fourth made of seven elements.
The images are taken from the Splinterlands game.
Recorded and edited by blumela with iPhone 12, applications used: Perfect Video - Photoleap - Clip2Comics - Tinipiny Camera.
For this flag, I used the free sample music from the copyright-free Perfect Video application.
USED MATERIAL:
Wooden board 34cm x 32cm
Nails
String
White paint
Grey paint
Glossy protective paint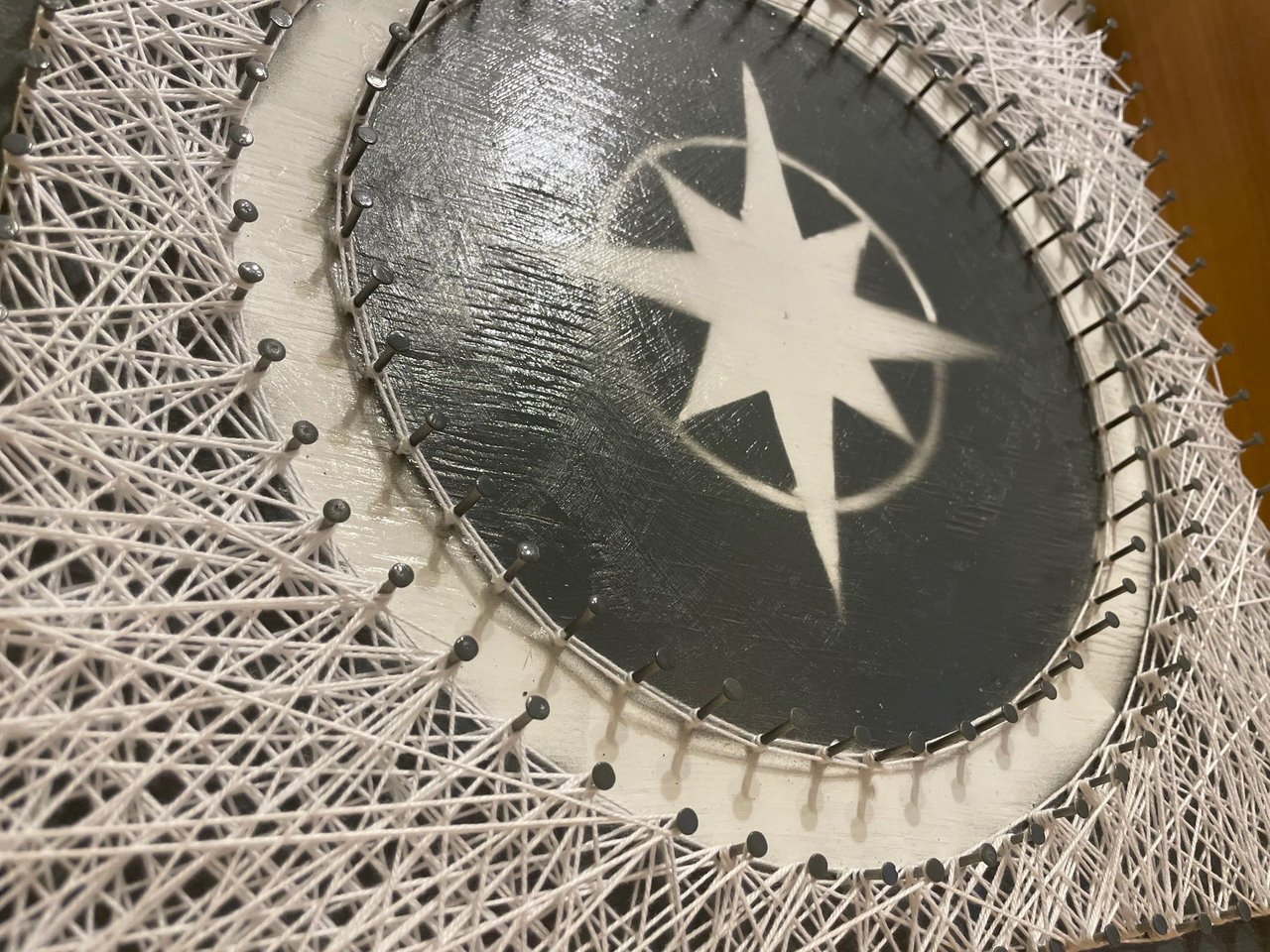 If you haven't tried this game yet my advice is to do it this is my link referral you can use the link if you like it or not but the point is always the one game to try! :-)
https://splinterlands.com?ref=blumela
If you don't like using it;) below !.
Have fun and see you in Battle !!

ISLANDS VISITED:
La bandiera di ANUMUN!


---
---

---
La Bandiera di THE BURNING LANDS

---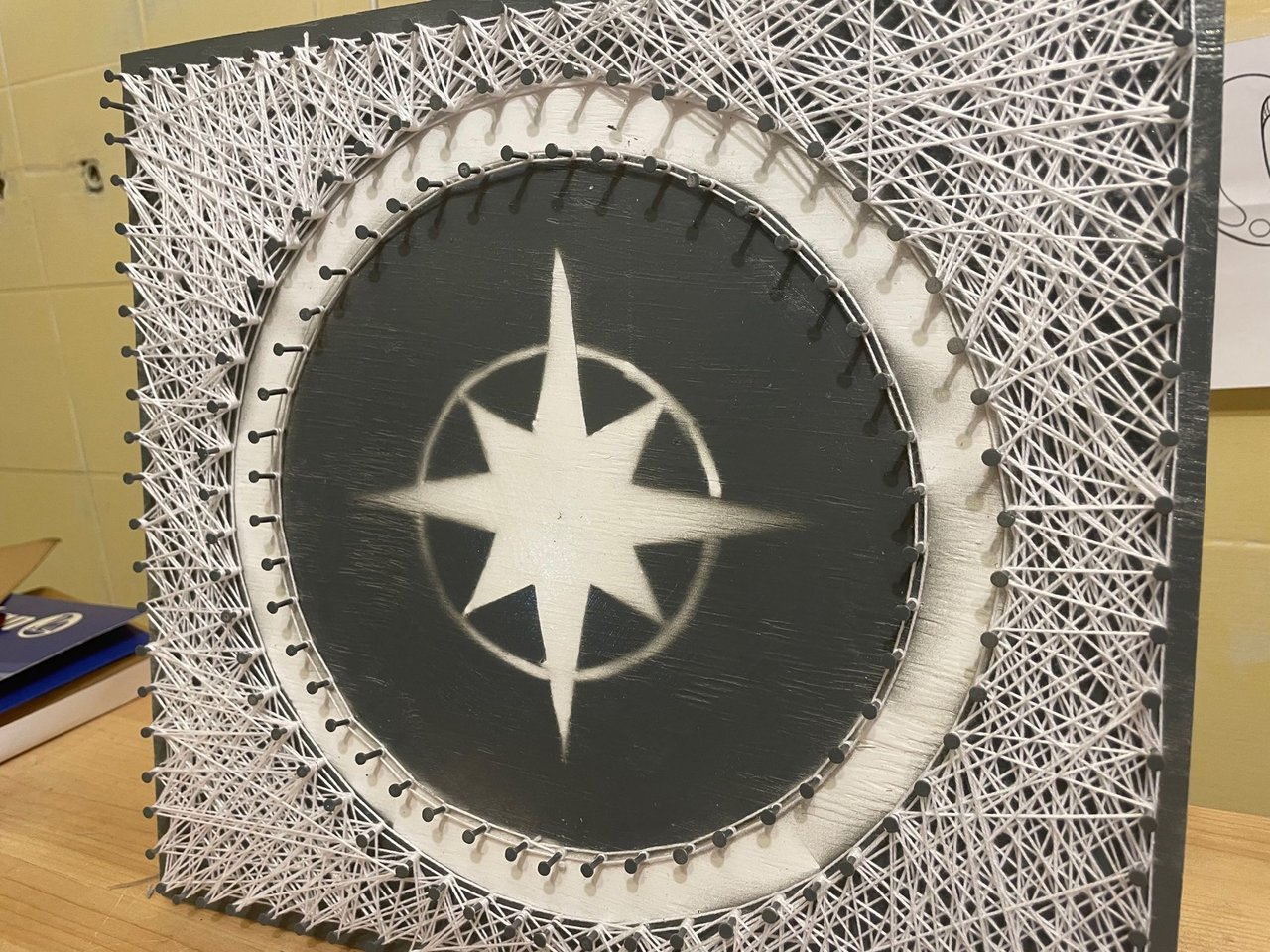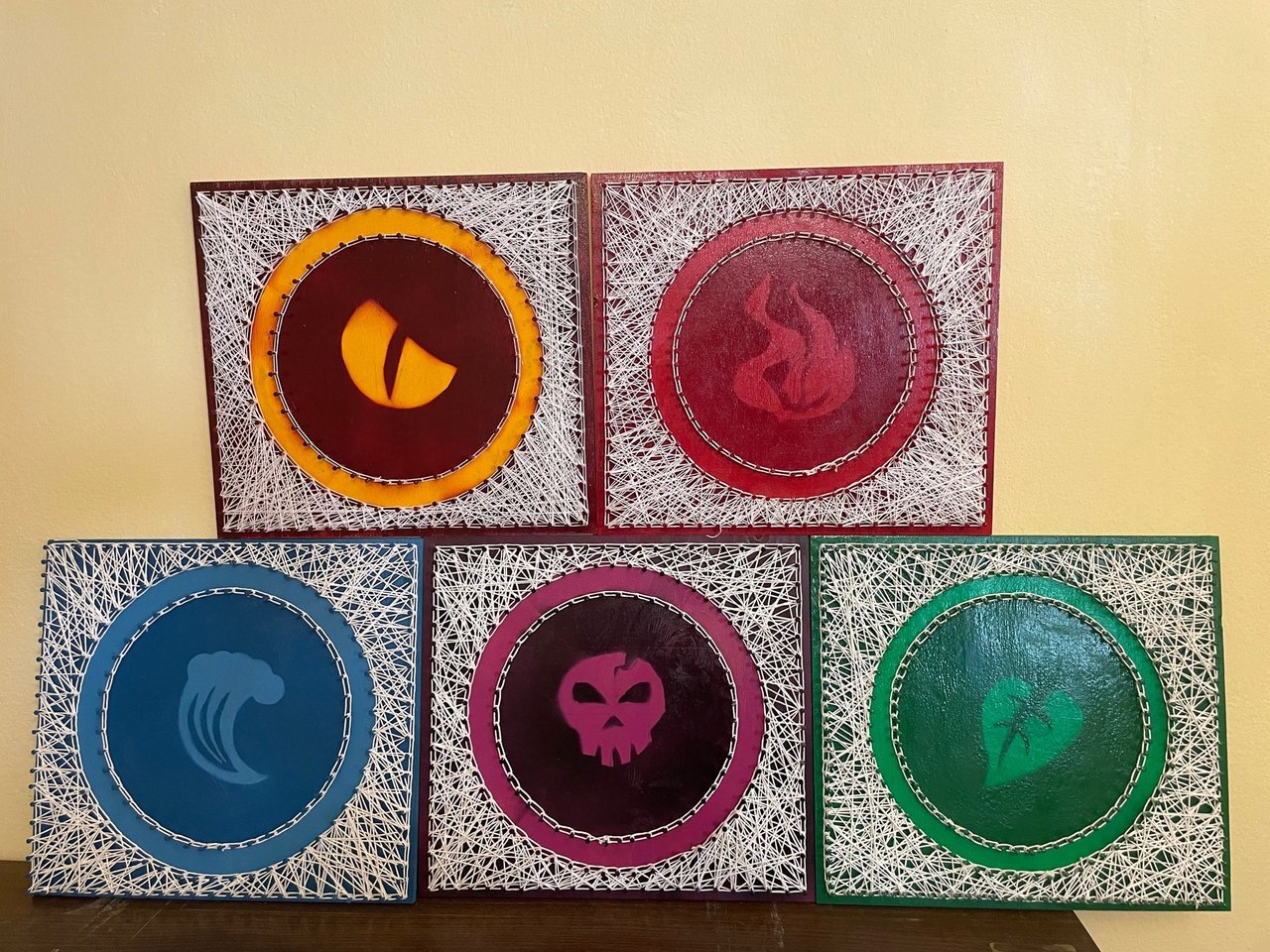 The photos are taken by the author and images from the Splinterlands game or from Splinterlands source unless otherwise indicated.

---
👉ITA VERSION👈

---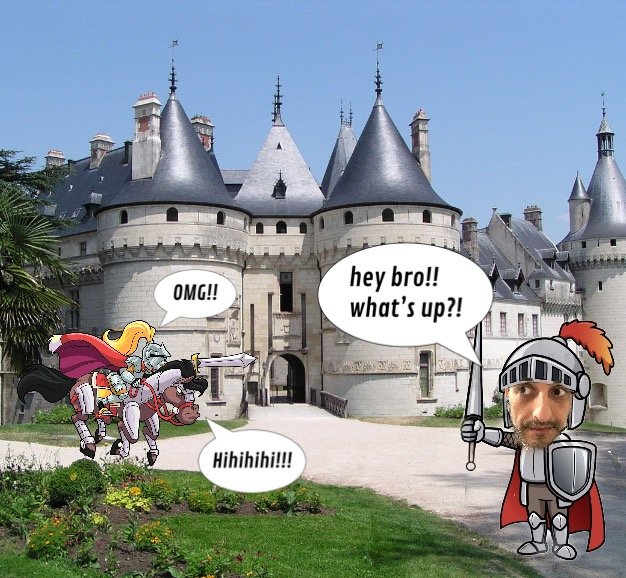 Ciao amici, dopo tanta strada, mari, oceani, terre insidiose e paesaggi meravigliosi eccoci giunti alla sesta isola, abbiamo visitato l'isola della Terra, della Morte, dell' Acqua, del Fuoco e quella dei Draghi fina a giungere su questa, l'isola della Vita l'ultima del magico mondo di @splinterlands.
Abbandoniamo la mia zattera sulle rive di questa terra e inoltriamoci in KHYMERIA l'isola dei cavalieri, situata a nord-ovest sopra l' isola dell'elemento Earth, è circondata da una catena montuosa.
Questa isola si presenta verde e rigogliosa un senso di pace regna qui ma guai abbassare l'attenzione perchè anche in questa terra come nelle altre si celano mostri di ogni tipo.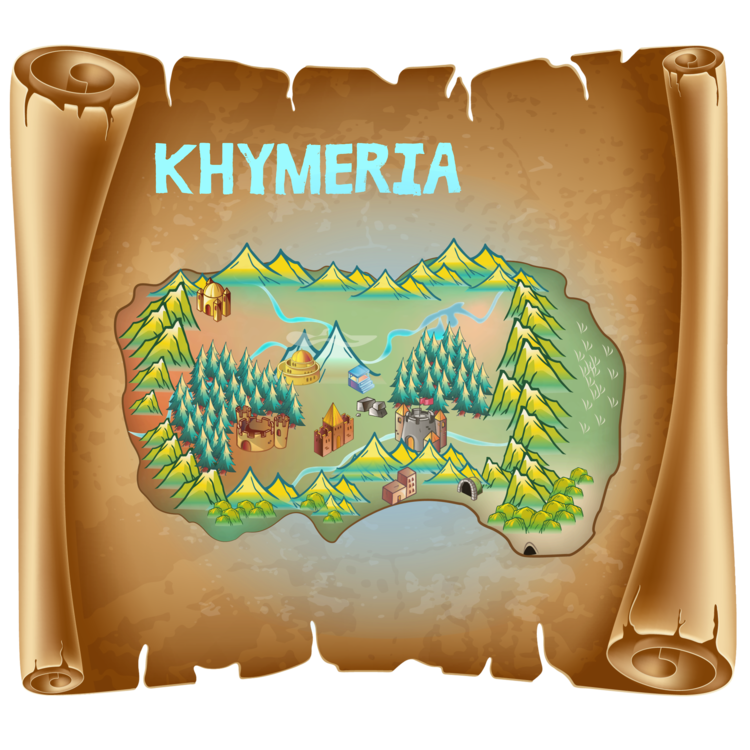 Allingresso di questa stupenda isola vi è un cartello su ogni lato dell'isola che cita:
"Un caloroso saluto, viaggiatore da lontano! Nello spirito di unità e guarigione, vi abbiamo aperto le nostre bellissime terre. Aprici il tuo cuore e mentre percorri i nostri terreni sacri, la benedizione e la fortuna di Khymia saranno tue. Possa tu essere pieno di vita, e possa il tuo tempo con noi essere illuminante quanto il tuo viaggio qui è stato arduo ".
-da Essential Khymeria: A Traveler's Guide
Parole confortevoli se non fosse che appena arrivato a castello CLOUDGARD un intrepido Cavaliere ha cercato di farmi le penne ma con disovoltura e portando in omaggio un uovo di drago rubato nella precedente isola, sono riuscito a fare amicizia con il cavaliere e il suo cavallo che hanno acceso subito un fuoco per farsi un uovo strapazzato -.- .
Sono tanti gli amici conosciuti durante tutto il mio percorso e ve li presenterò tutti.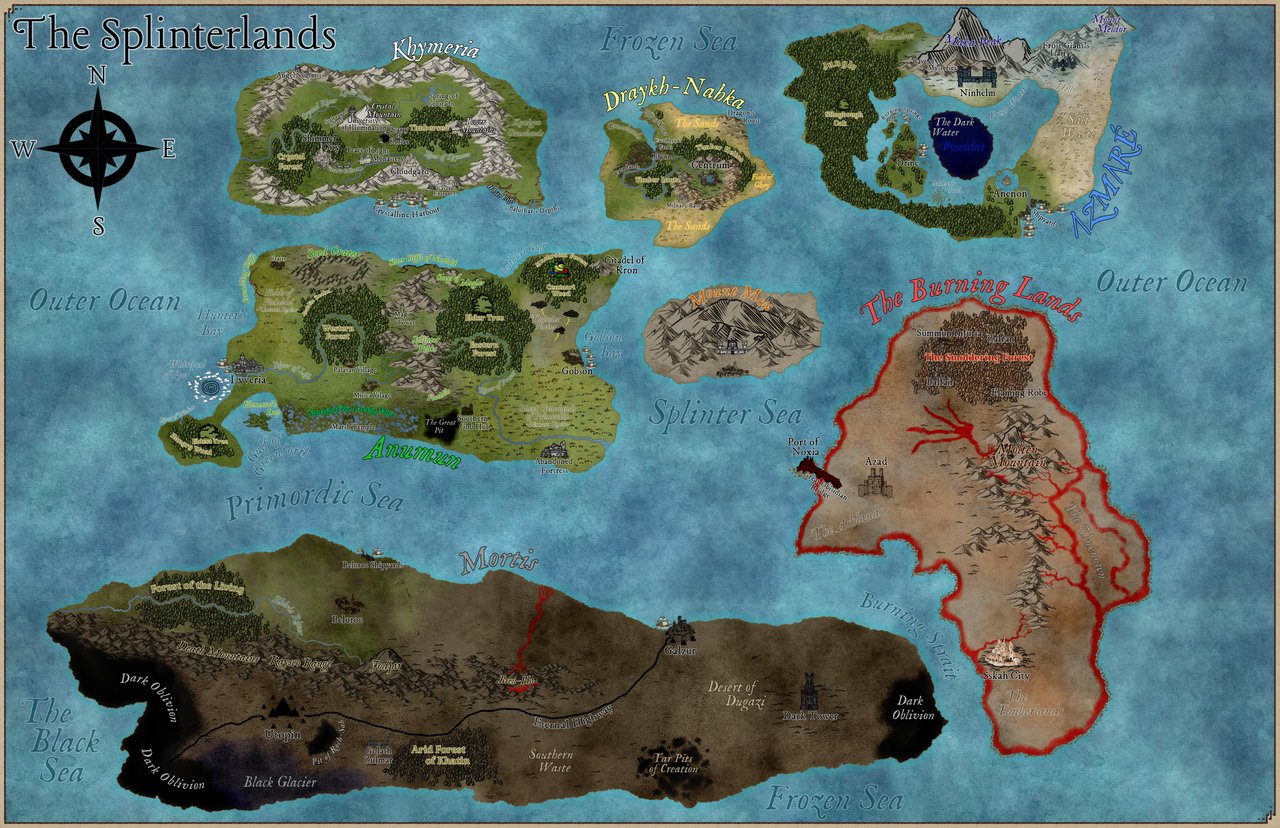 Nel mio percorso in questa isola ho attraversato la foresta di Crystal dove ho conosciuto le DIVINE HEALER vecchie curatrici disponibili e gentili e sono scappato dai CRYSTAL JAGUAR pericolosi felini, nei pressi del castello di CLOUDGARD sono fuggito dai CHAIN SPINNER pericolosi guerrieri muniti di catene color oro come arma, ho incontrato i CLAY GOLEM mostri di argilla provenienti da Crystal peak e tanti tanti altri ancora.
KHYMERIA sembra una terra di pace e serenità e in parte è cosi ma nell'altra parte quella oscura i pericoli sono enormi e mai abbassare la guardia.
Anche qui siamo riuscito a prendere la sesta bandiera delle sette esistenti, la bandiera dell'elemento LIFE con una stella bianca circondata dal grigio, le isole sono terminate ma ci manca ancora una sfida per concludere le nostra collezione quella NEUTRAL mostri privi di una terra e un elemento sparsi per tutto il mondo splinterlands... ma questa è un'altra storia e ne parleremo nella prossima avventura.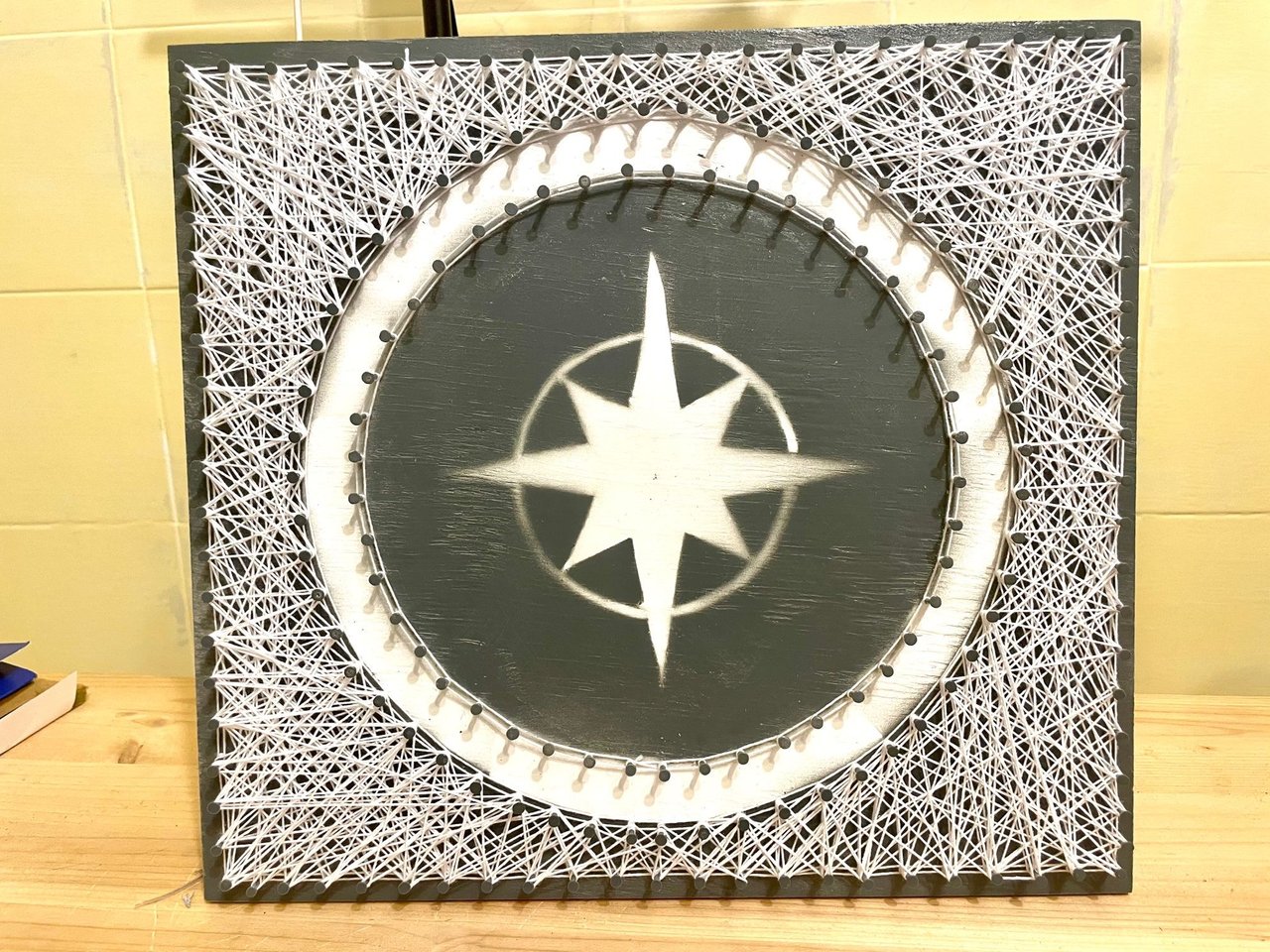 Il video integrale dura 4 ore circa è stato portato a poco più di 13 minuti velocizzando alcune parti a x2 fino ad un massimo di x50 è il quarto realizzato di sette elementi.
Le immagini soon prese dal gioco Splinterlands.
Registrato e montato da blumela con Iphone 12, applicazioni utilizzate: Perfect Video - Photoleap - Clip2Comics - Tinipiny Camera.
Per questa bandiera ho utilizzato la musica campione gratuita dell'applicazione Perfect Video priva di copyright.
MATERIALE UTILIZZATO:
Tavola di legno 34cm x 32 cm
Chiodi
Spago
Vernice Bianca
Vernice Grigio
Vernice protettiva lucida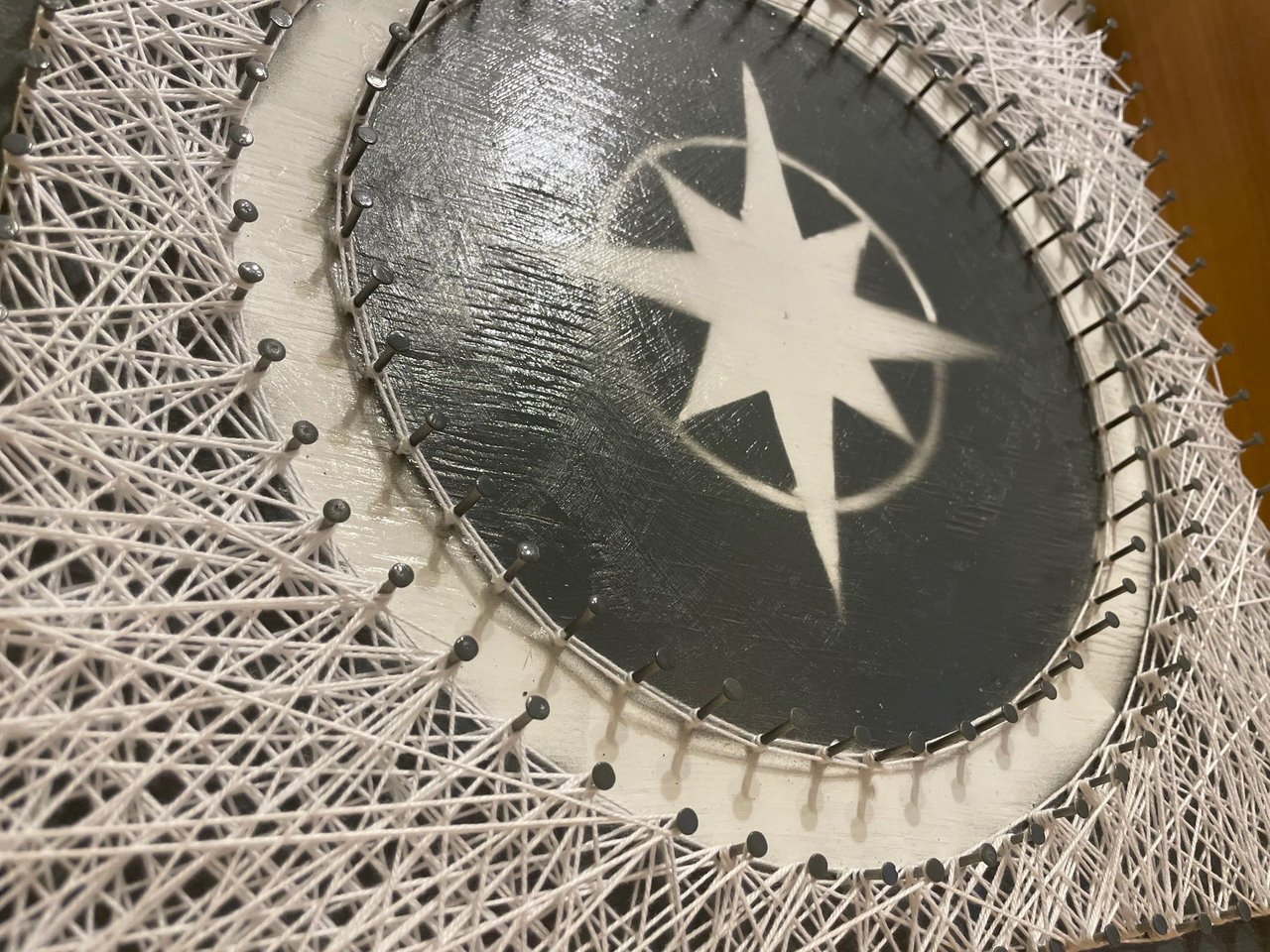 Se ancora non hai provato questo gioco il mio consiglio è quello di farlo questo è il mio link refferal puoi utilizzare il link se ti fa piacere oppure no ma il punto è sempre quello gioco da provare! :-)
https://splinterlands.com?ref=blumela
Se non vi fa piacere utilizzarlo ;) qui sotto!.
Buon divertimento e ci vediamo in Battaglia!!

ISLANDS VISITED:
La bandiera di ANUMUN!


---
---

---
La Bandiera di THE BURNING LANDS

---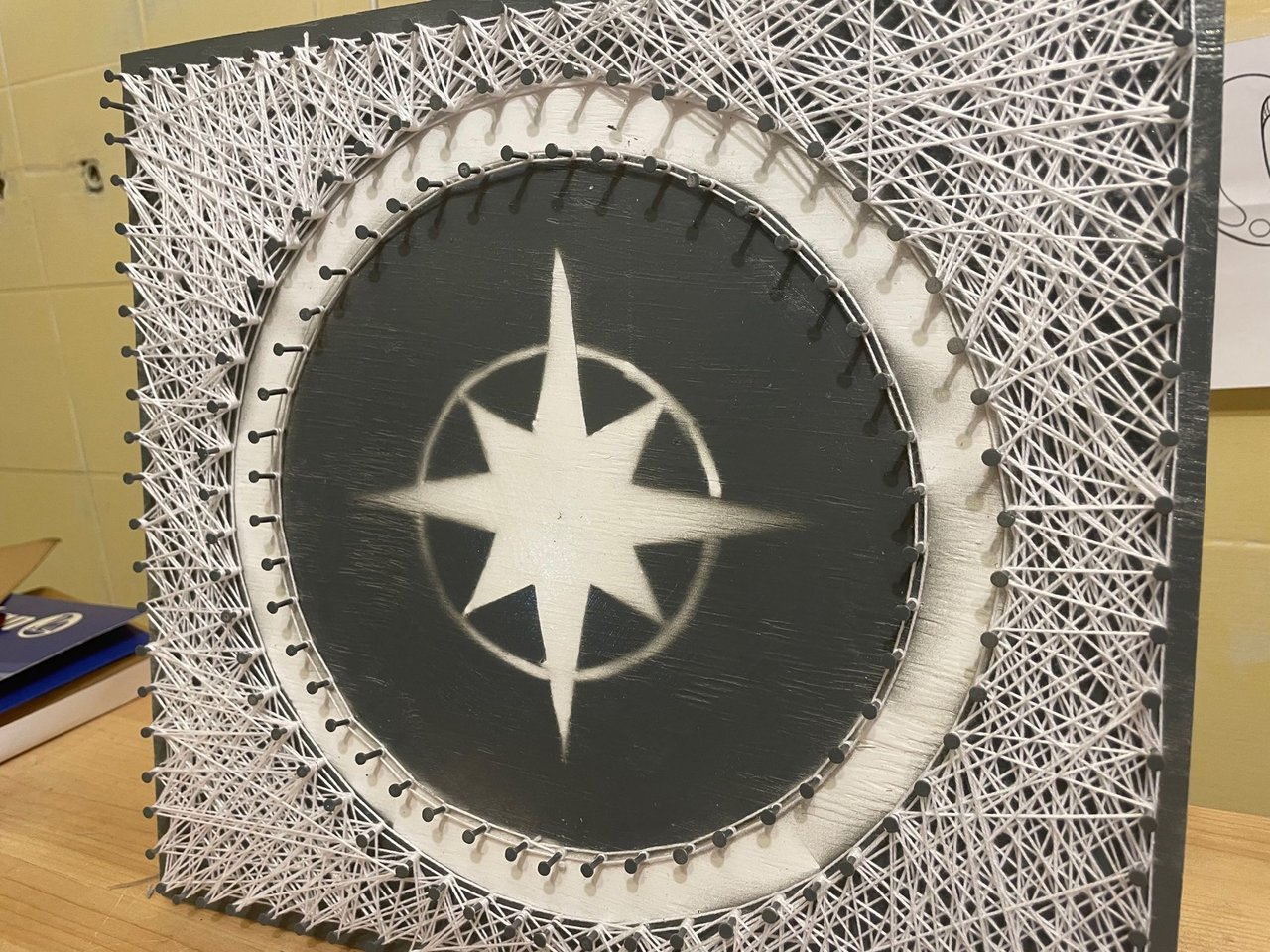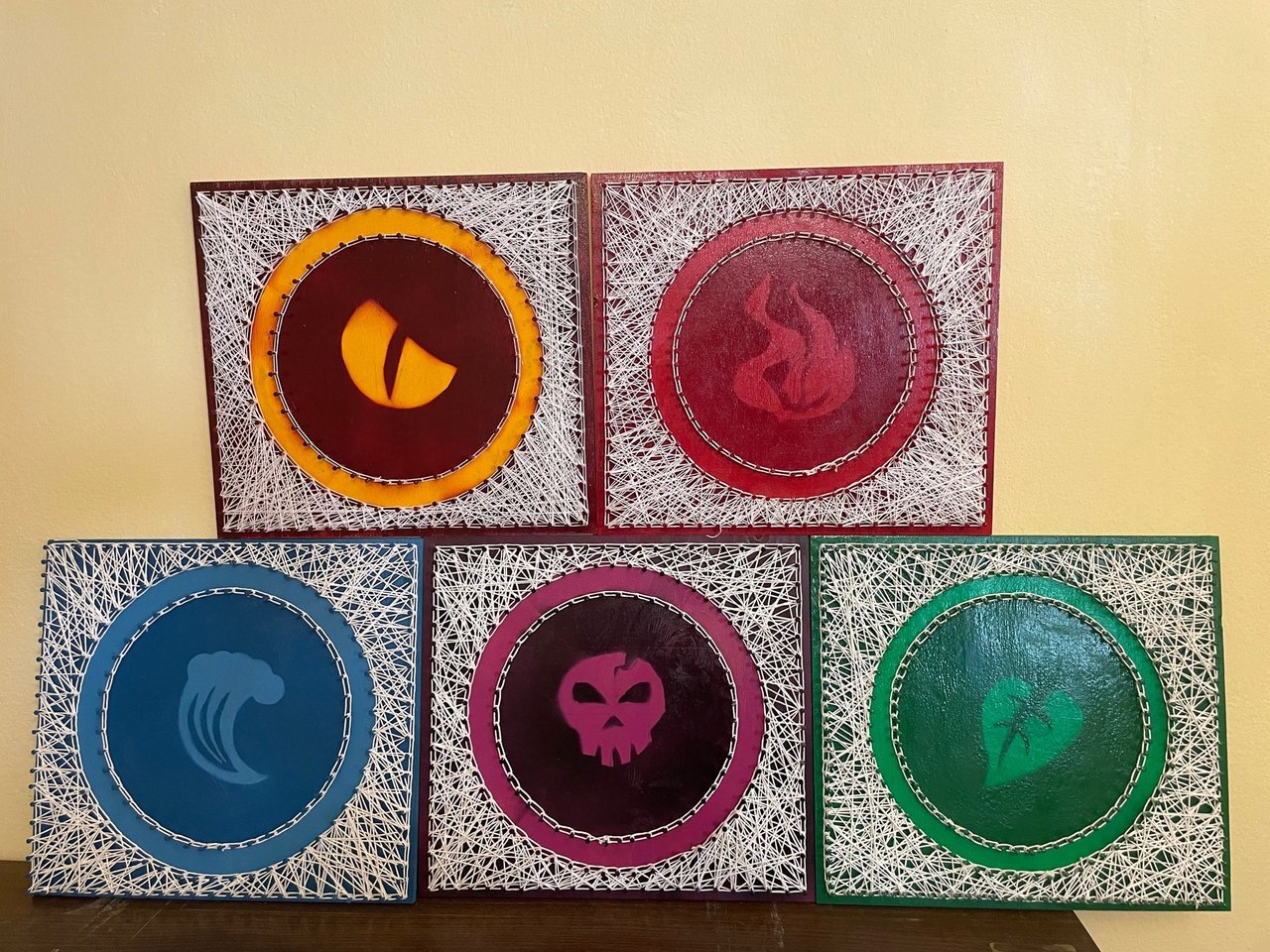 Le foto sono scatti dell'autore e immagini del gioco Splinterlands o di fonte Splinterlands, salvo dove diversamente indicato.