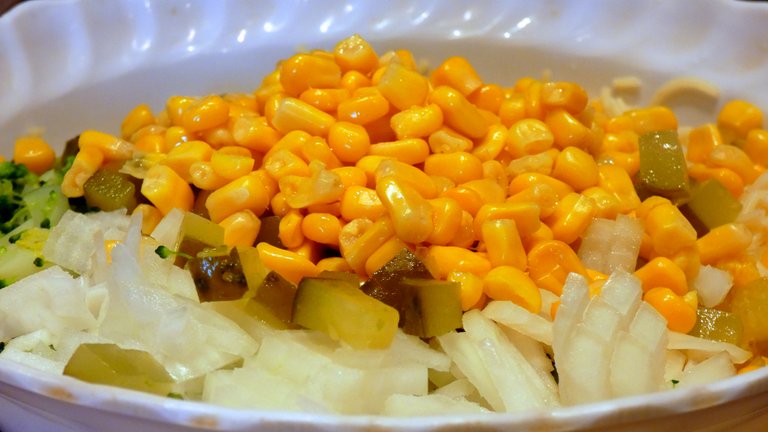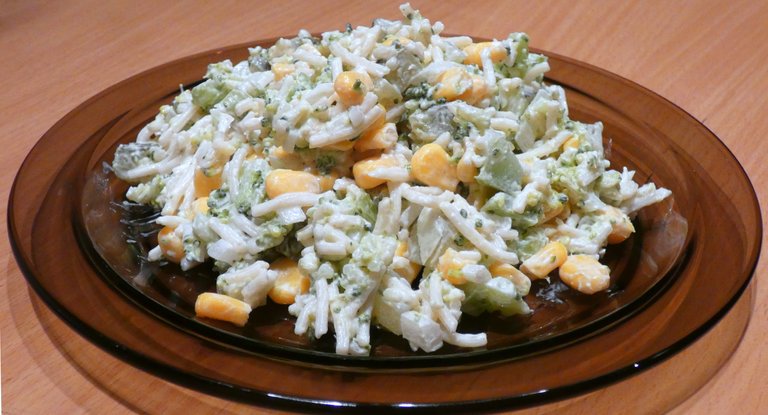 Ingredients
Składniki
A way to make a quick salad from leftover pasta
Sposób na szybką sałatkę z pozostałego makaronu
Cooked sphagetti noodles that are left over from another dish, a can of canned corn, two large spoons of mayonnaise, half an onion, pickled cucumber, about 0.2 kg of broccoli, salt, pepper, hot ground pepper.
Ugotowany makaron sphagetti, który pozostał nam z innego dania, puszka kukurydzy konserwowej, dwie duże łyżki majonezu, pół cebuli, ogórek kiszony, około 0,2 kg brokuła, sól, pieprz, ostra mielona papryka.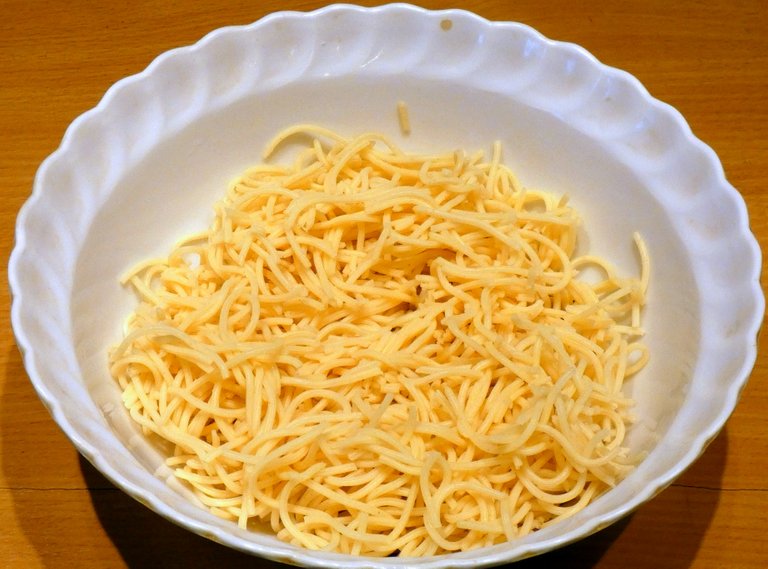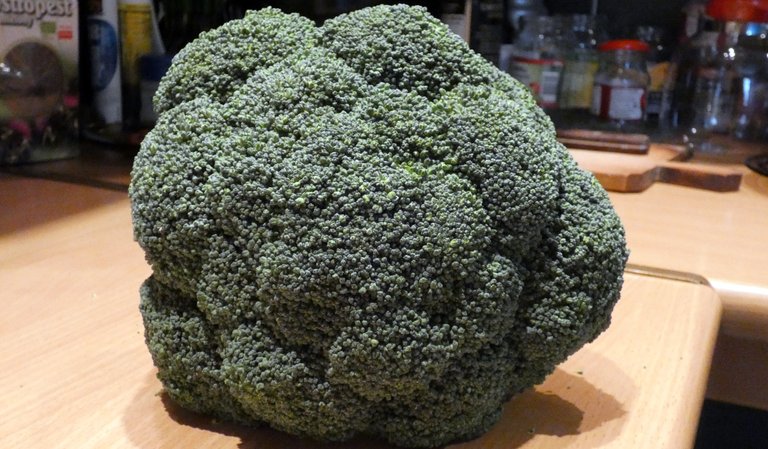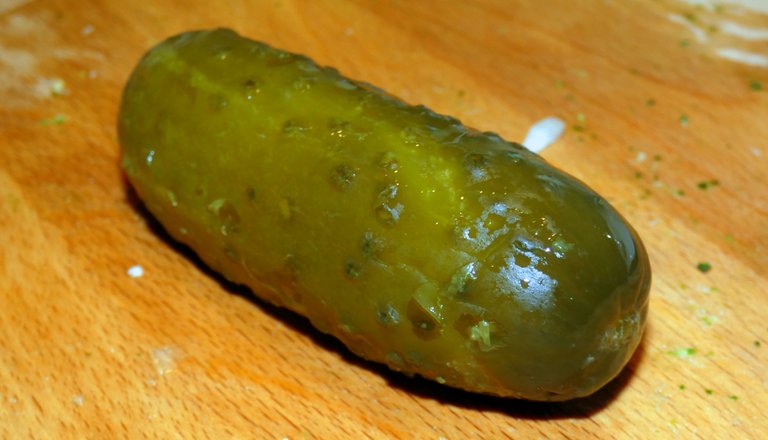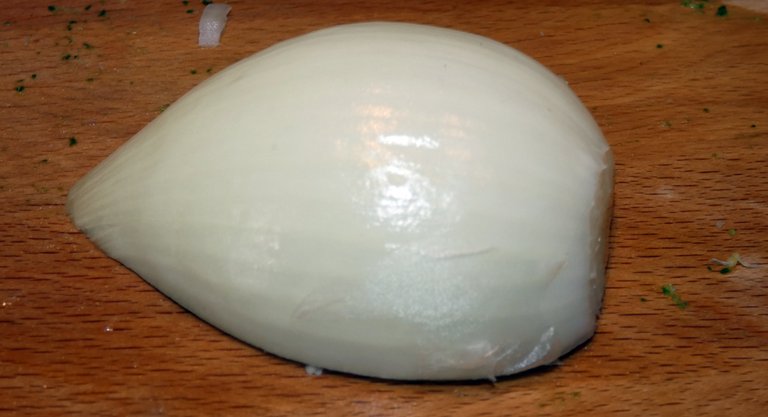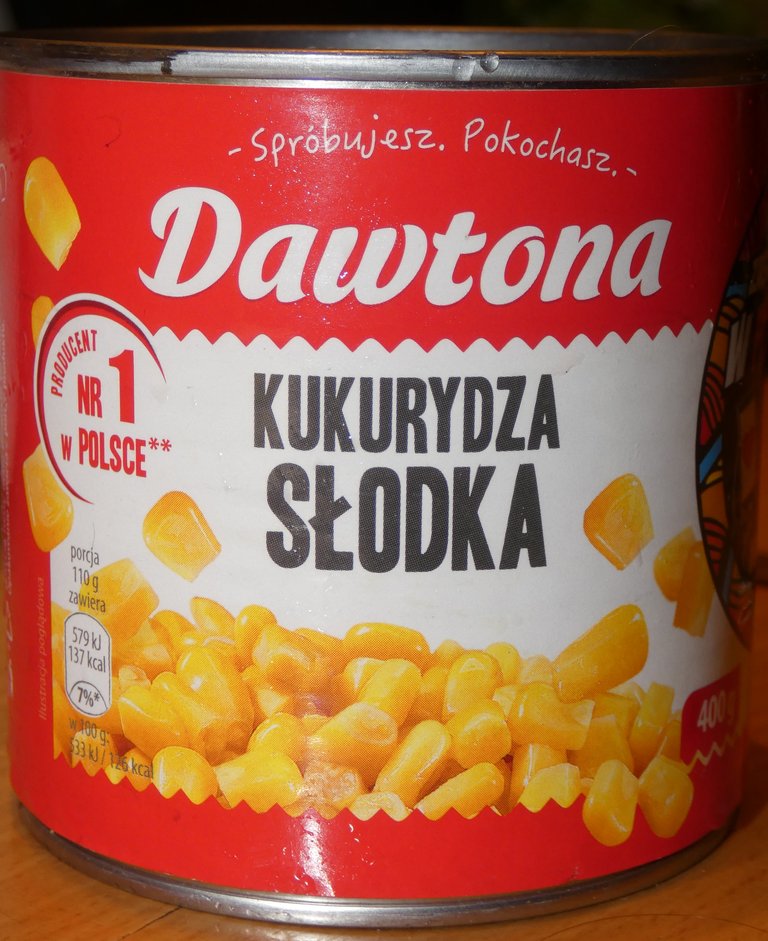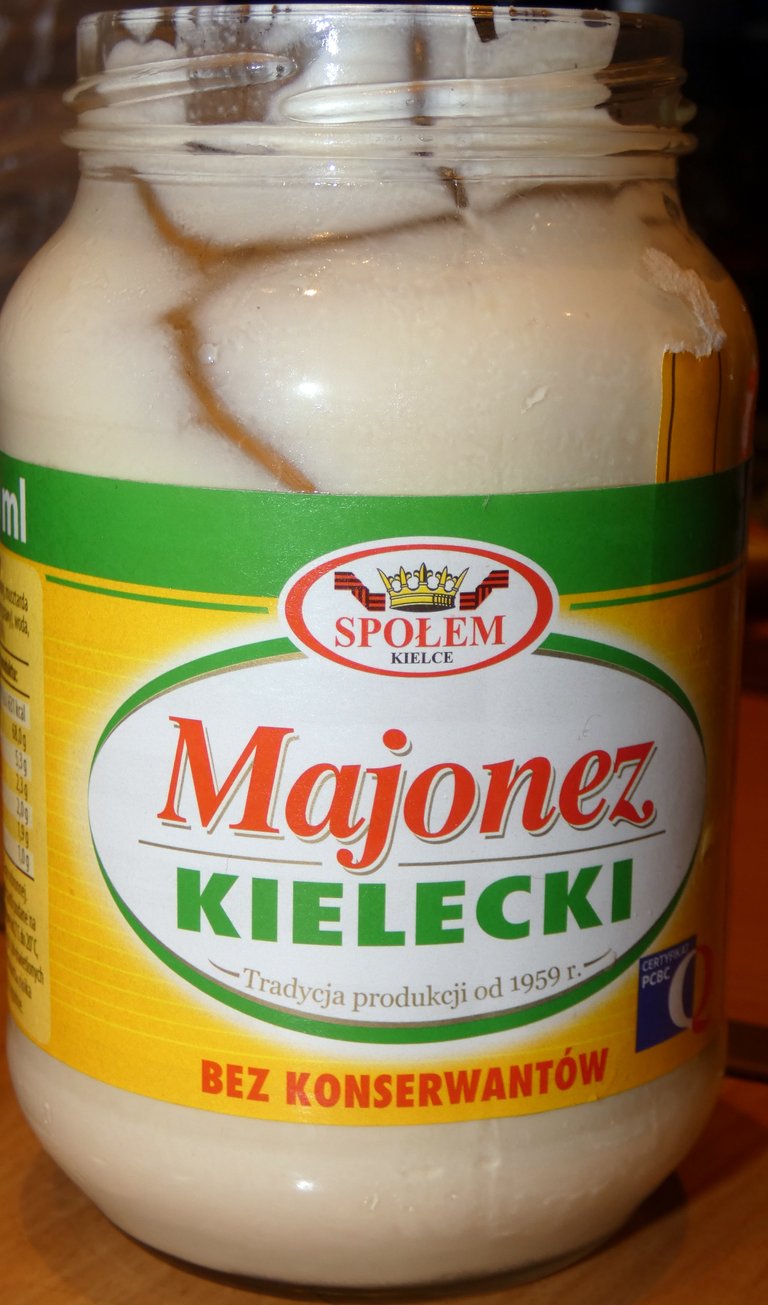 Preparation of pasta
Przygotowanie makaronu
Put the cooked sphagetti noodles into a bowl and shred it into short pieces.
Ugotowany makaron typu sphagetti wkładamy do miseczki, i rozdrabniamy go na krótkie kawałki.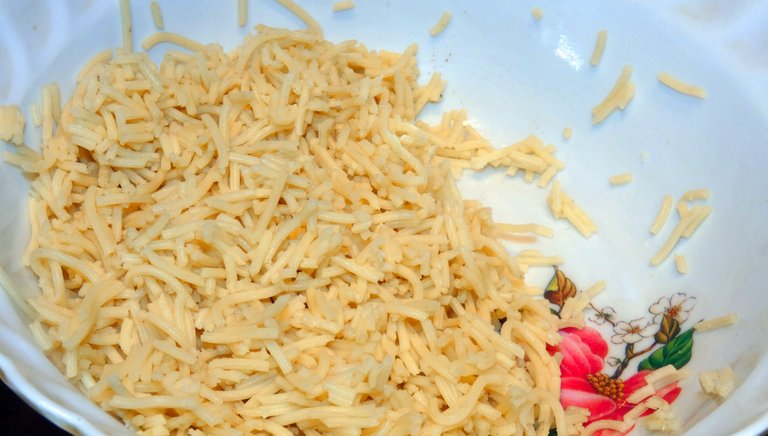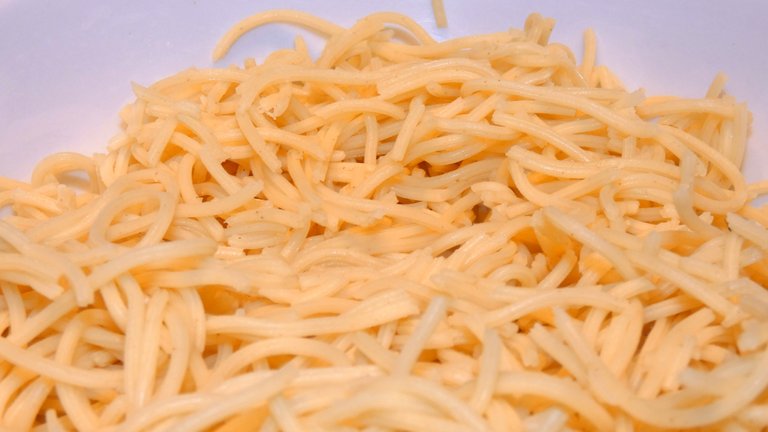 Preparation of broccoli
Przygotowanie brokuła
Wash the broccoli in running water and then boil it in slightly salted water. Broccoli should be cooked half-hard to keep it firm and crunchy. Then we shred it into small pieces.
Brokuł myjemy w bierzącej wodzie, po czym gotujemy w delikatnie osolonej wodzie. Brokuł należy ugotować na pół twardo, aby był jędrny i chrupki. Następnie rozdrabniamy go na małe kawałki.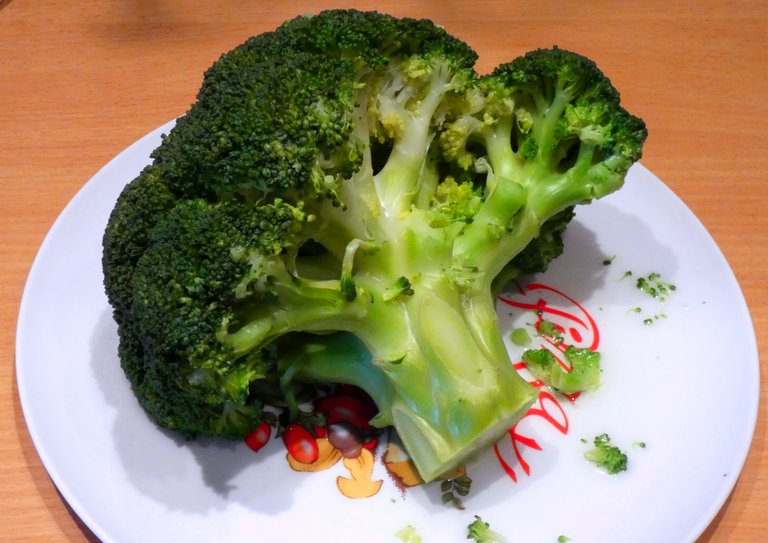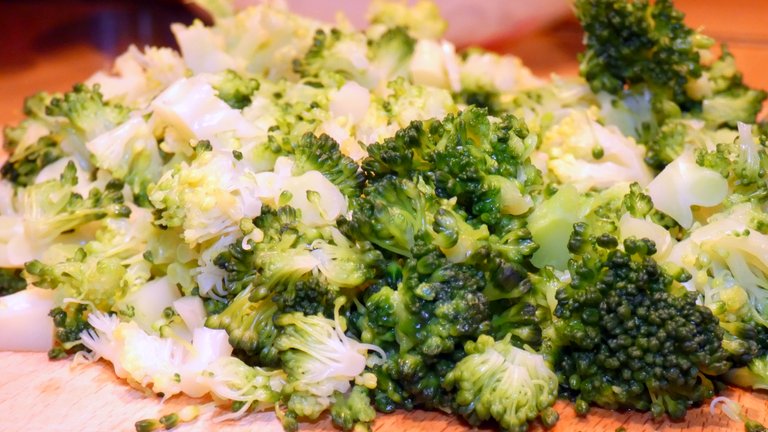 Preparation of onion and cucumber
Przygotowanie cebuli i ogórka
Peel the onion and cut it into small cubes. We also cut the pickled cucumber into small cubes.
Cebulę obieramy i kroimy na drobną kostkę. Ogórka kiszonego również kroimy na drobną kostkę.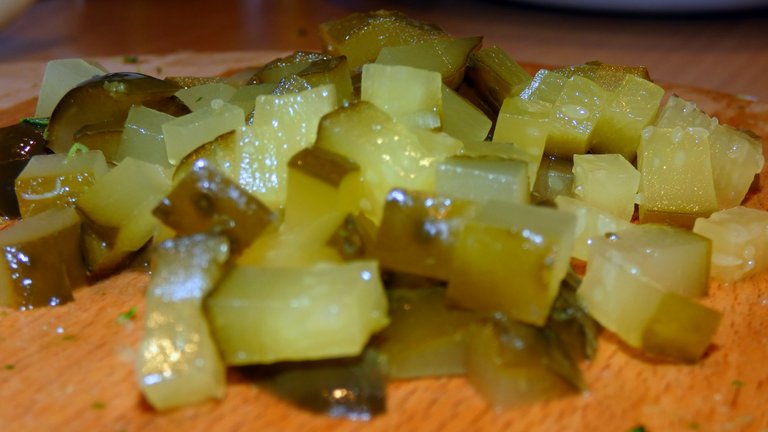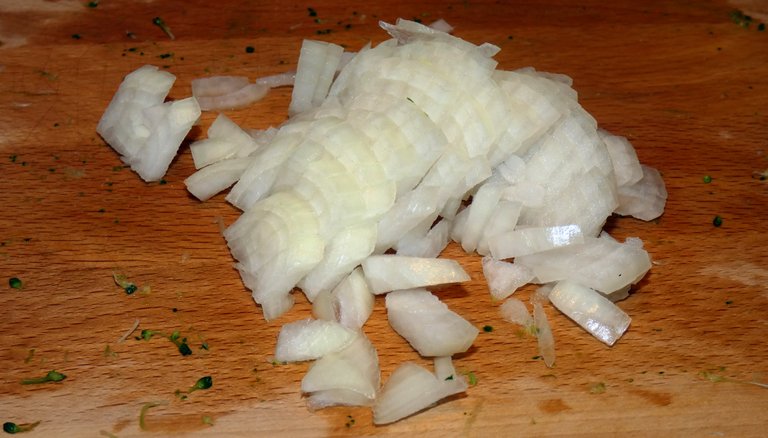 Preparation of the salad
Przygotowanie sałatki
Put all the cooked ingredients, that is, chopped pickled cucumber, chopped onion, chopped broccoli and canned corn into a bowl with noodles and mix.
Wszystkie przgotowane składniki, czyli pokrojony ogórek kiszony, pokrojoną cebulkę, rozdrobniony brokuł i kukurydzę konserwową wkładamy do miski z makaronem i mieszamy.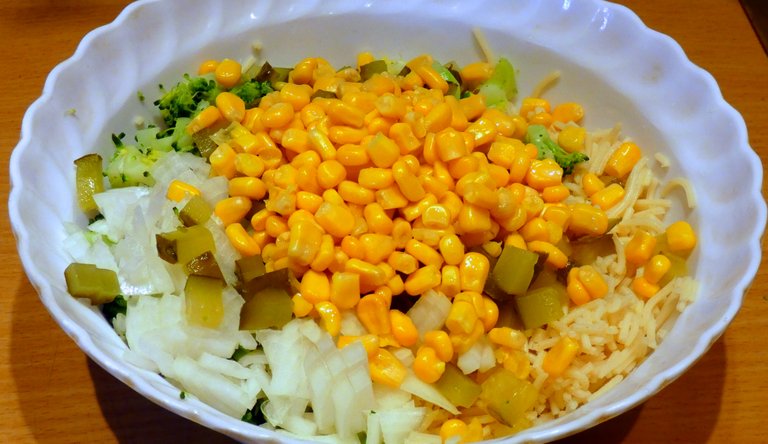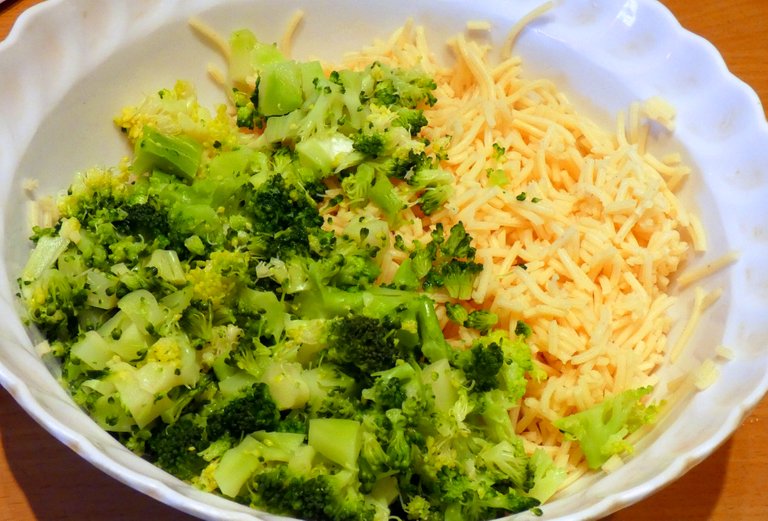 Then add two large spoons of mayonnaise, pepper, hot ground paprika and mix it until you get the right consistency. If desired, you can use more or less mayonnaise. The salad is ready.
Następnie dodajemy dwie duże łyżki majonezu, pieprz, ostrą mieloną paprykę i mieszamy całość do uzyskania odpowiedniej konsystencji. W razie potrzeby można użyć mniej lub więcej majonezu. Sałatka gotowa.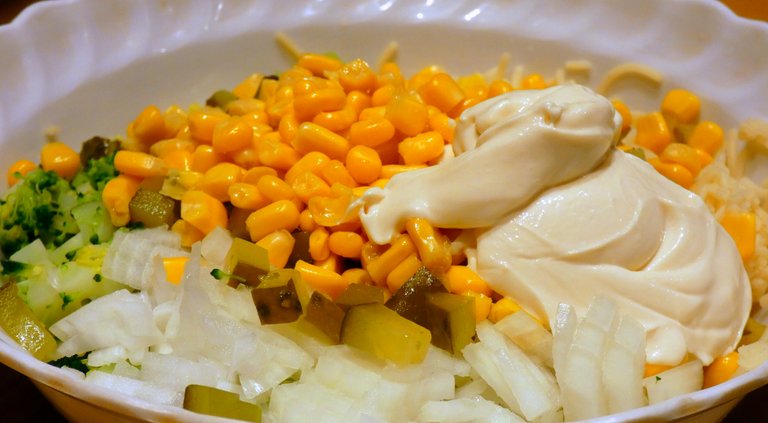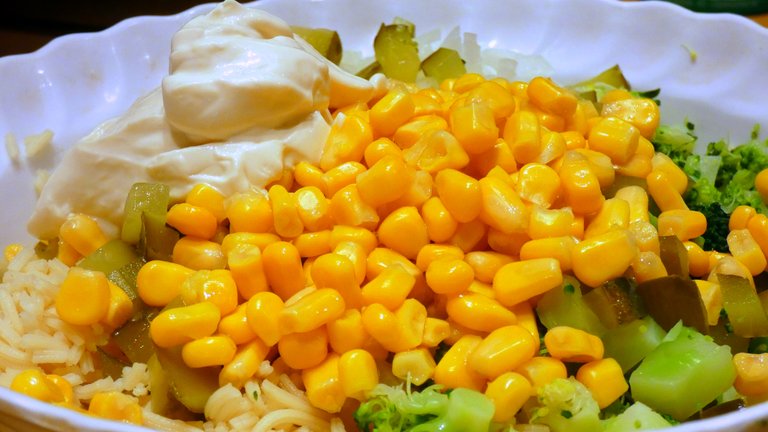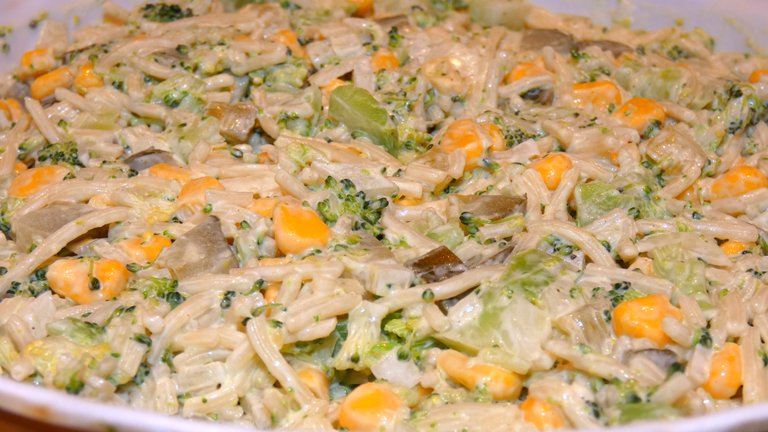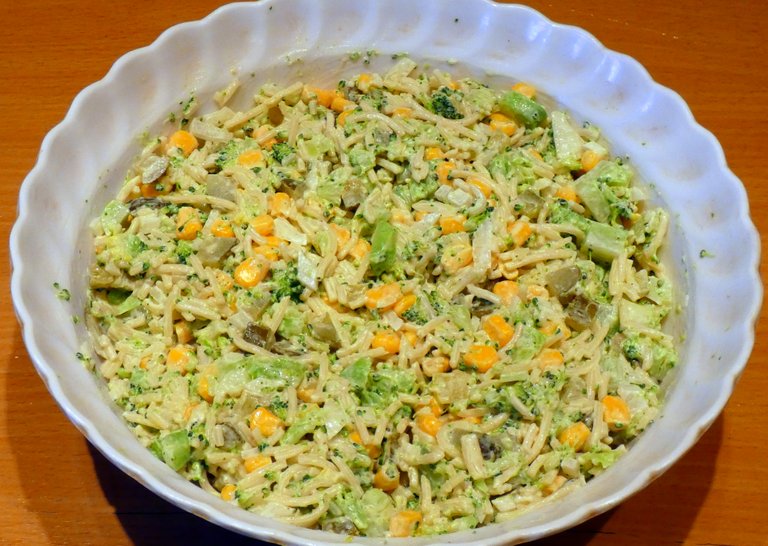 Way of giving
Sposób podania
We serve the salad cold as an appetizer, preferably with fresh white bread.
Sałatkę serwujemy na zimno, jako przystawkę, najlepiej ze świeżym białym pieczywem.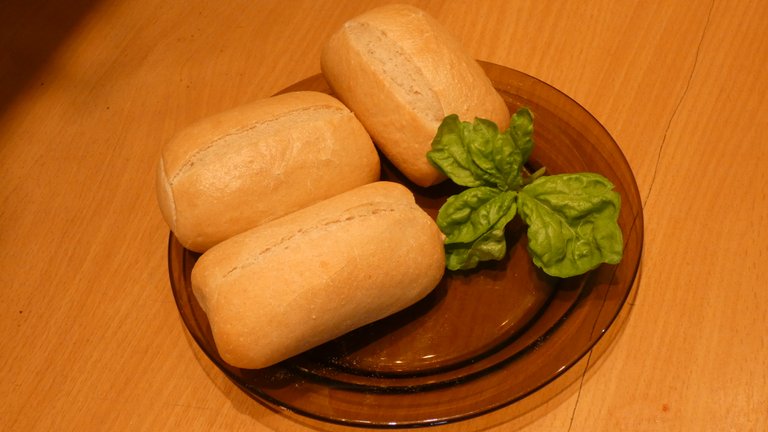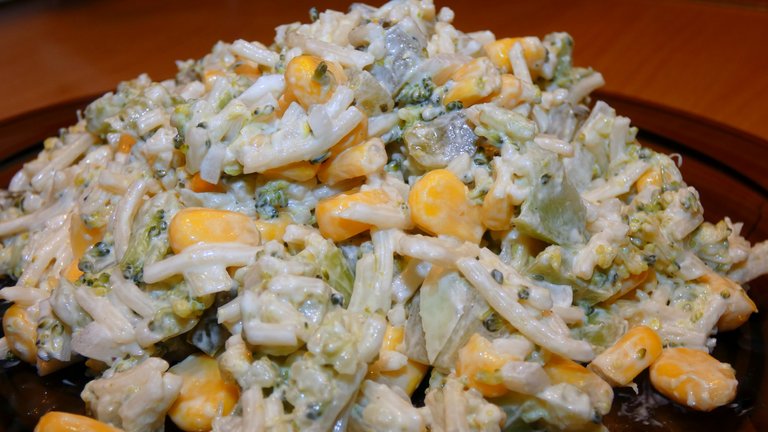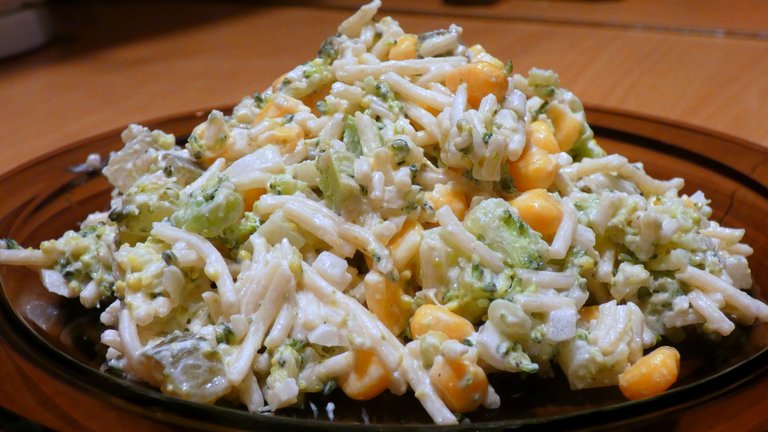 Bon appetit
Smacznego