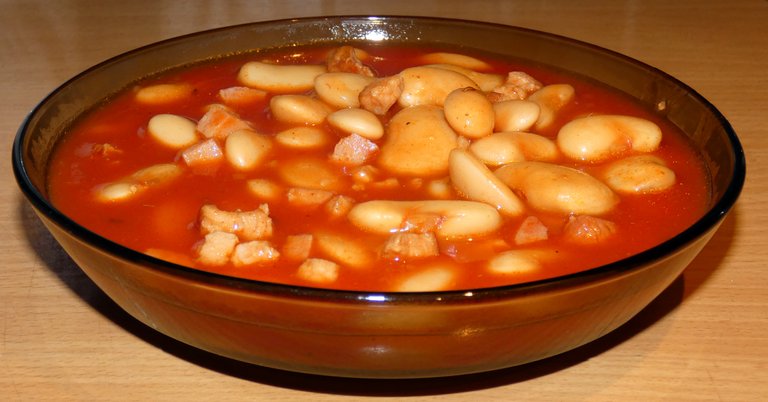 Components
    1 kg of steamed beans of "Beautiful Hansel" type, 0.5 kg of raw smoked bacon, 0.2 kg of sausage, 0,2 kg tomato puree (tomato paste), spices, salt, pepper, allspice, bay leaf, caraway.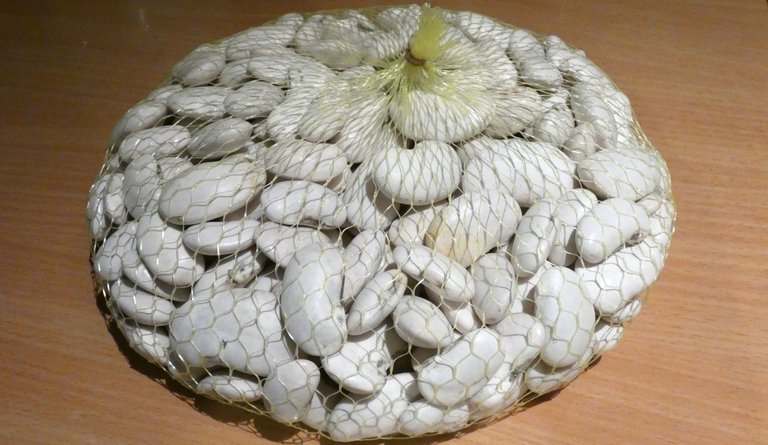 "Beautiful Hansel from the Dunajec Valley" - a special variety of beans grown in eleven communes of Małopolska.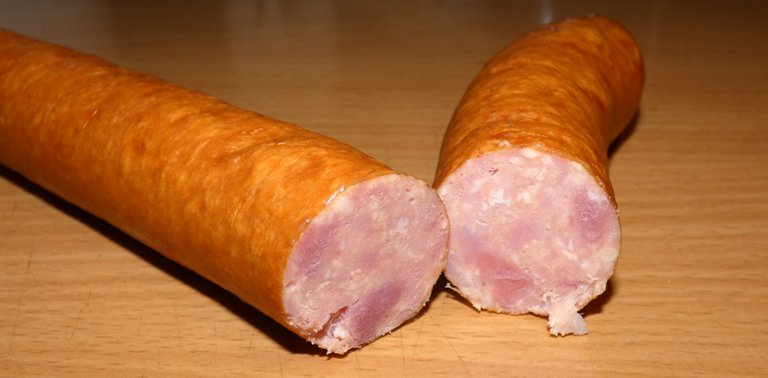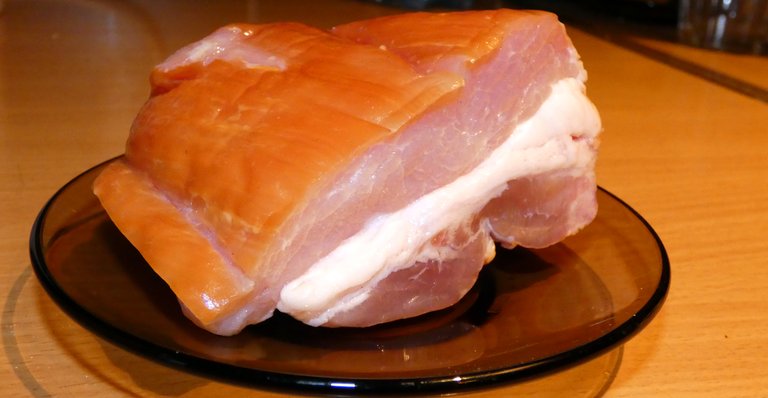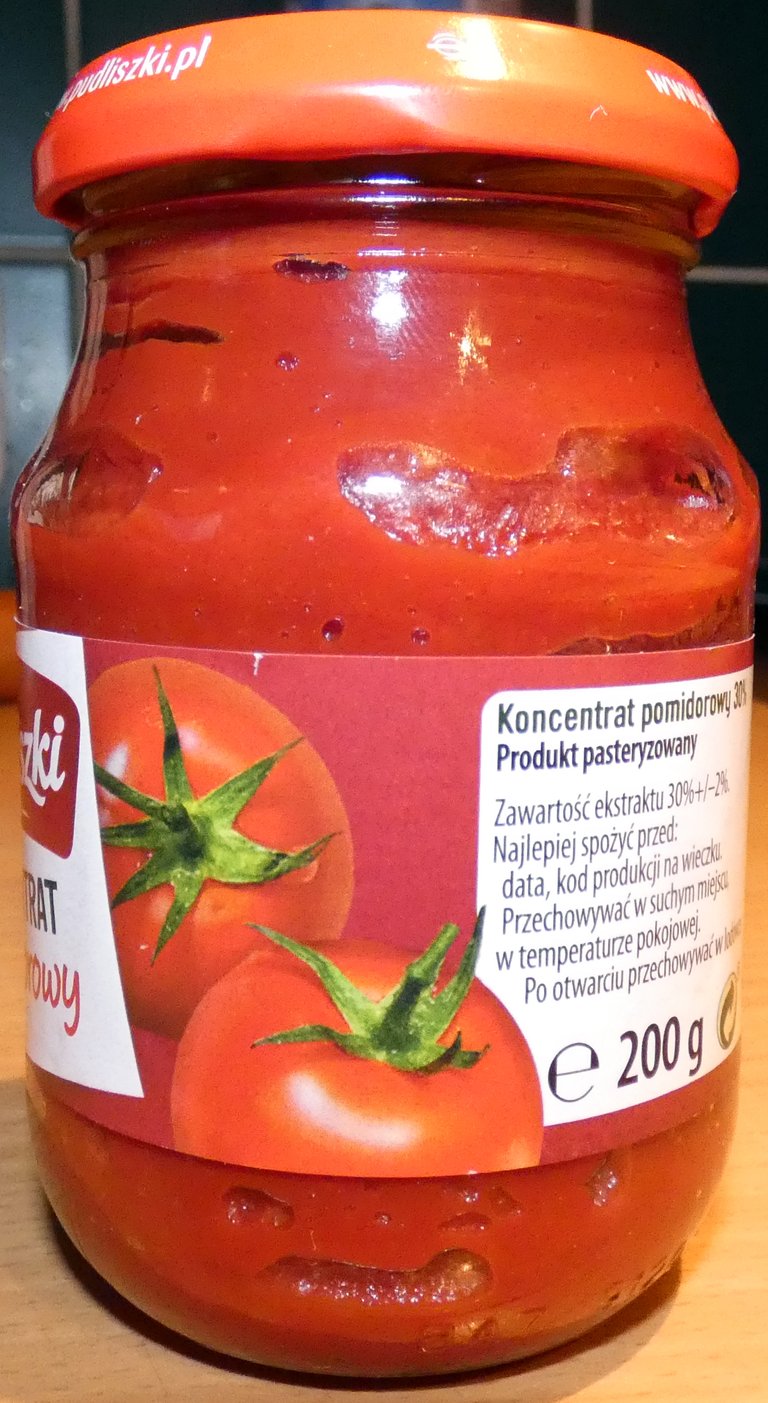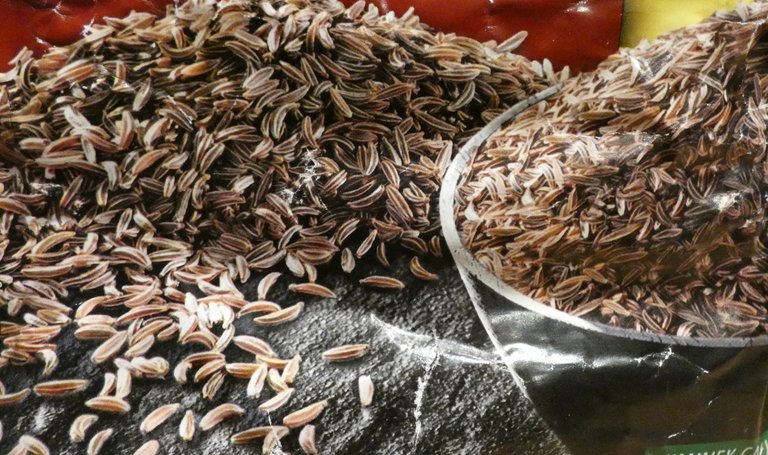 Preparation of baked beans
    Rinse the beans thoroughly in cold water. Then put it into the pot, pour water over it so that the beans do not stick out to the surface and cook over low heat. After boiling, collect the so-called scum that is lost from vegetable protein.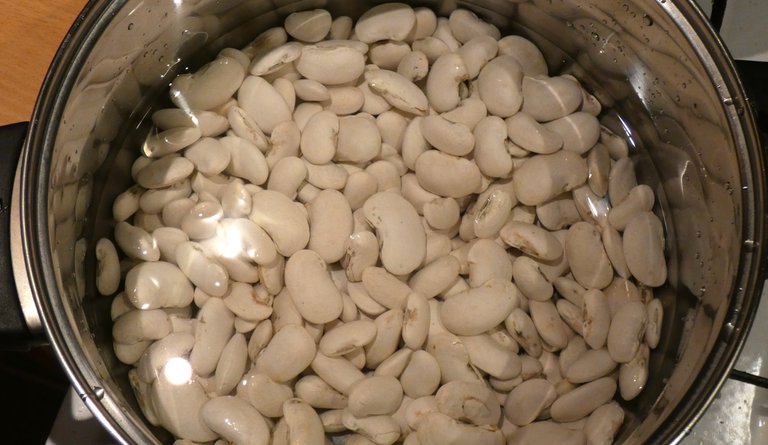 Boil the beans for about 10 minutes and add diced bacon, spices, salt, pepper, allspice, bay leaf, tomato puree (whole 200 g) and caraway. Cook everything until the beans are tender.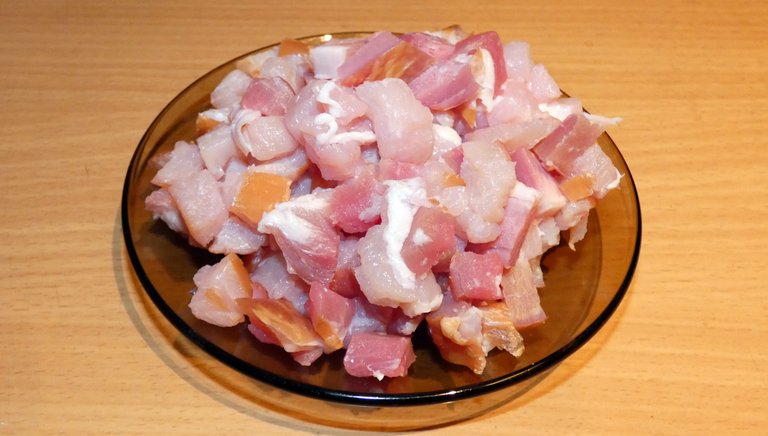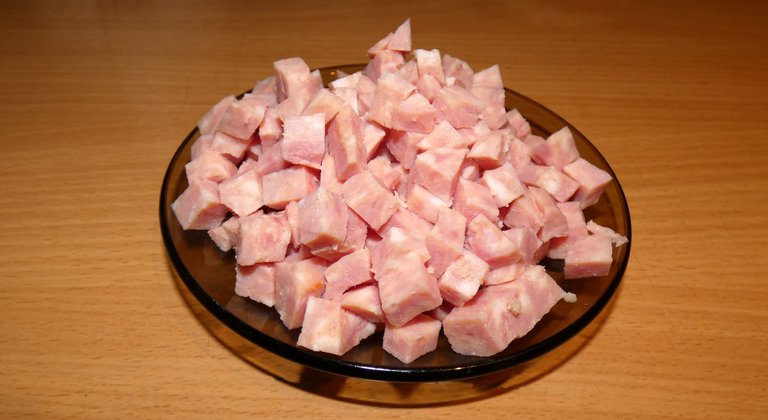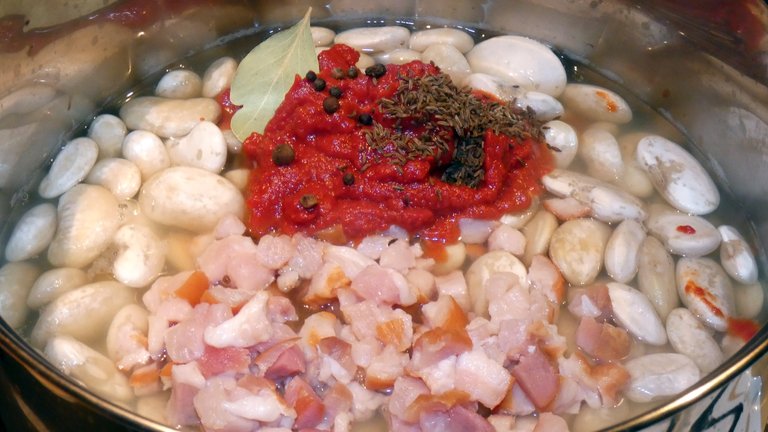 When the beans are soft, add the previously peeled and diced sausage (in this case it is Podwawelska sausage).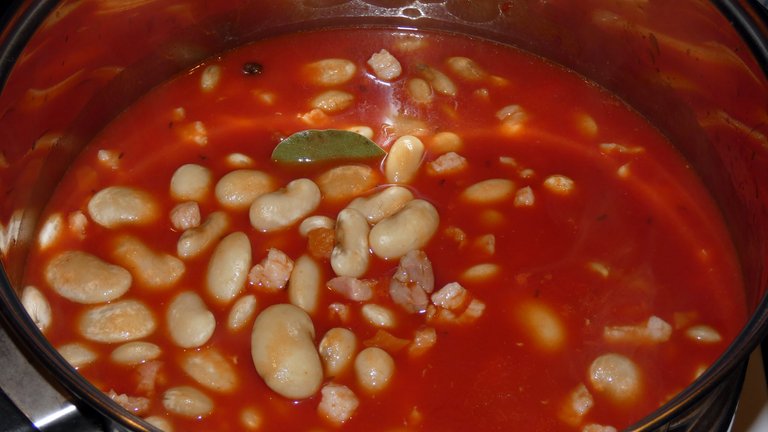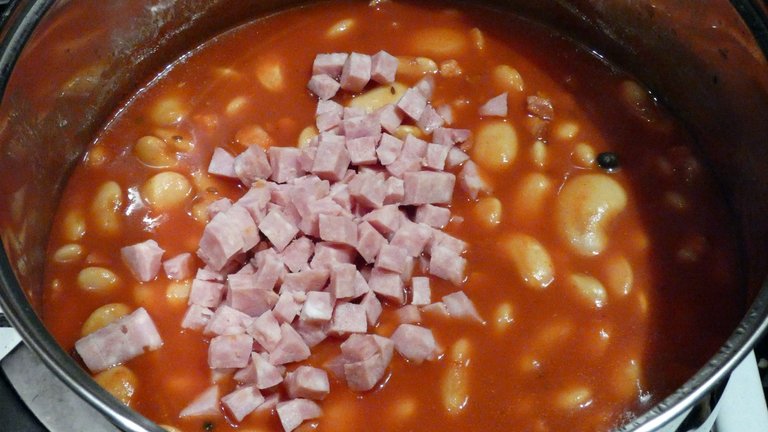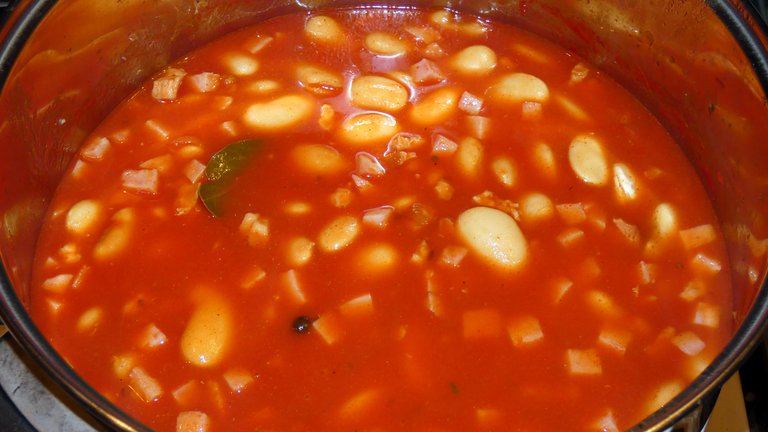 We serve it all with fresh bread, preferably with a wheat roll.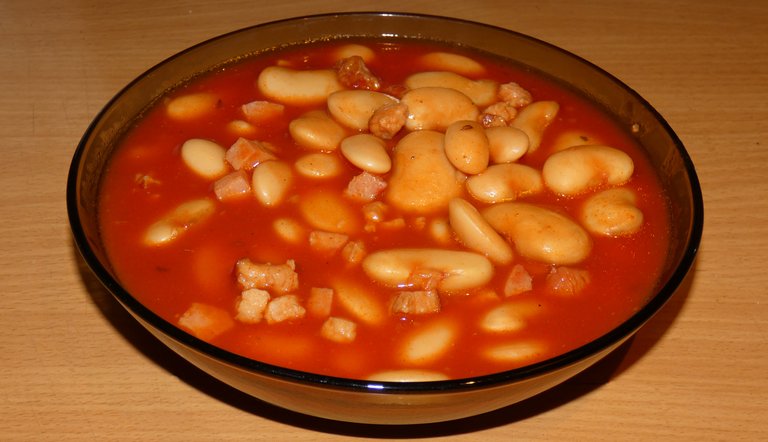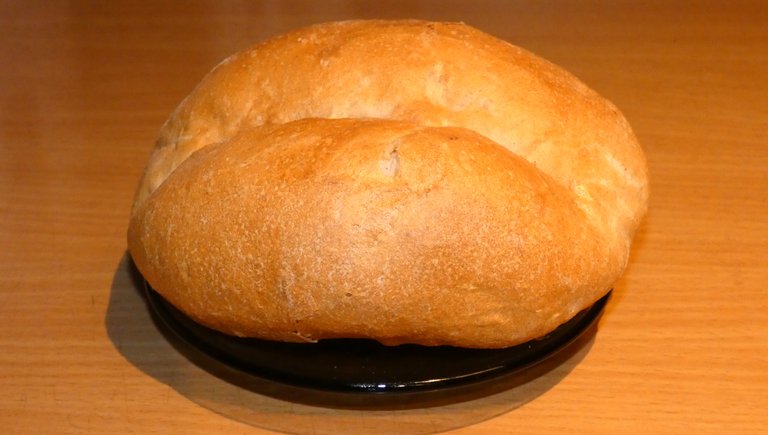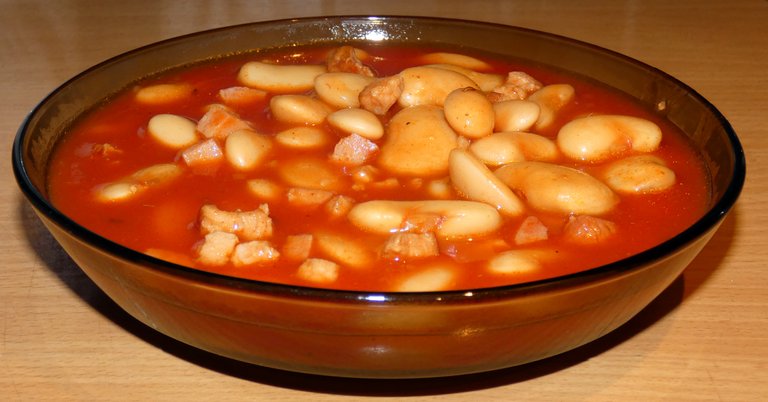 Enjoy your meal


Photo: Panasonic Lumix FZ82, December 2020, Silesia
all photos and video were taken by me and are my property
© Copyright marianomariano