Hey players from Splinterlands, are you excited for the upcoming Chaos Legion release?Are you collecting, selling or buying your vouchers? Are you staking SPS? Playing tournaments? Earning Merits in Guilds Brawl? Watching @clove71 Twitch live tournaments?
I know there's just so much going on Splinterlands every day, and it's hard to keep everything together. Still I believe you should find some time for dear old habits... like Share Your Battle Weekly Challenge. It's a beautiful way to learn something about new and old cards, maybe a new combination of abilities you have never thought of, or just something outside your regular lineup routine!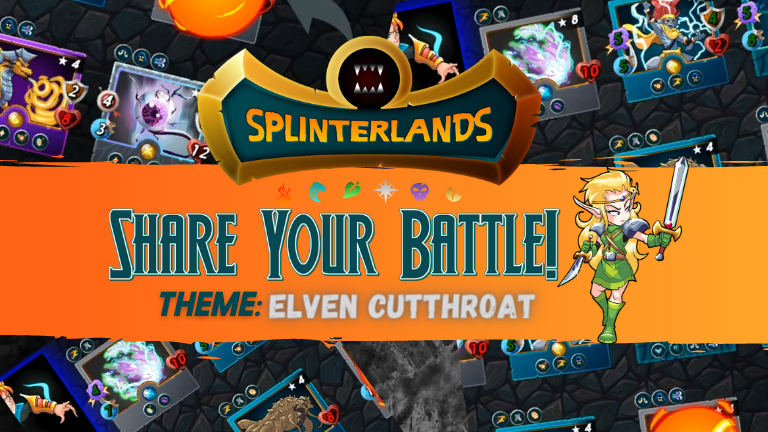 ---
ELVEN CUTTHROAT
This week Challenge is about a card that I see sometimes being played, especially when my enemy goes full sneak! Elven Cutthroat is an old Alpha/Beta Neutral card, that can be bought on the market for around 4$. Not bad, if you consider that five cards are enough for a level 3.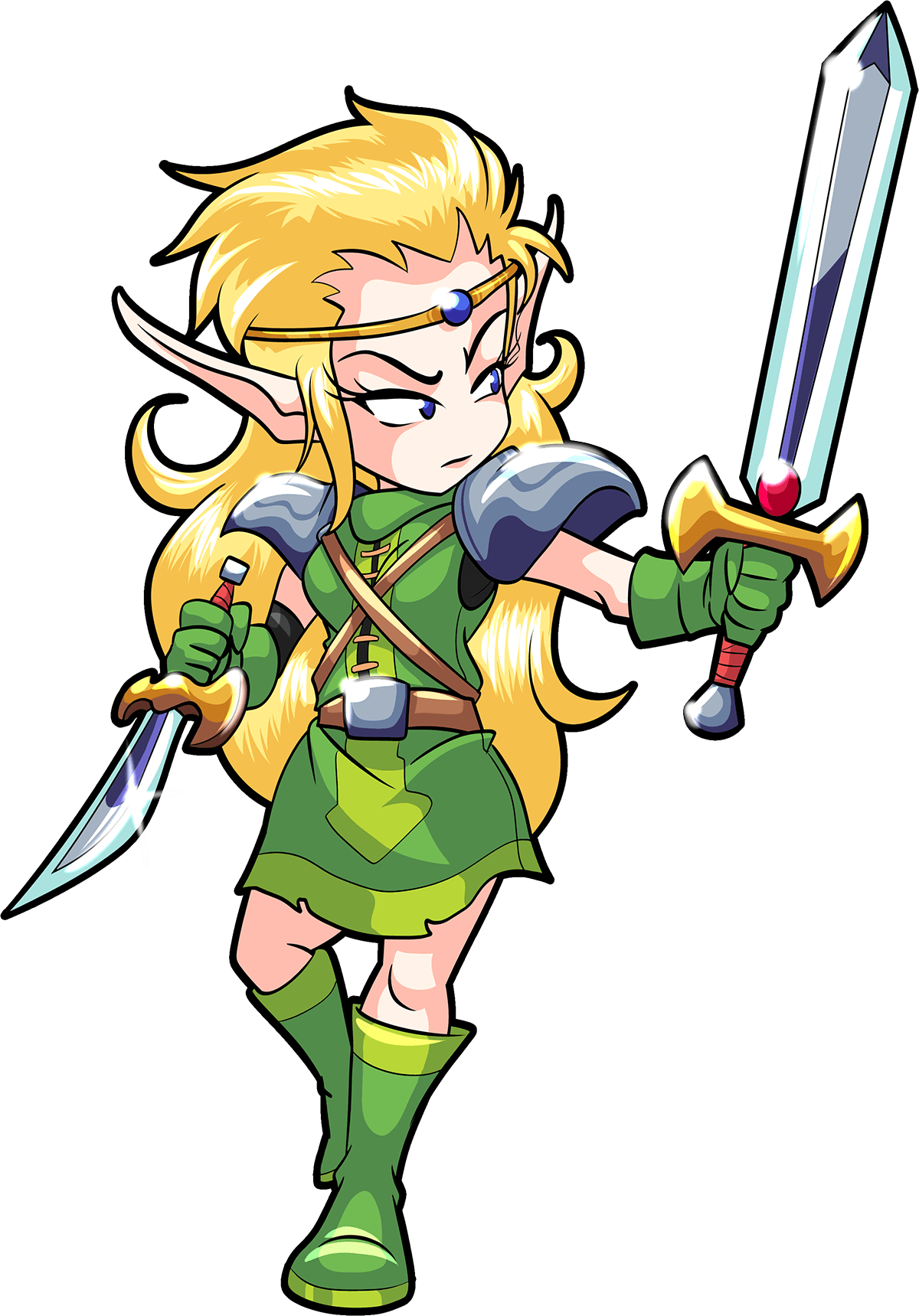 #Edition: ALPHA/BETA
#Rarity: COMMON
#Element: NEUTRAL
#ATTACK: MELEE
#ABILITIES: Sneak
Elves can be found living in many of the forests of the Splinterlands. They live in the trees, but come down often to collect resources from the forest floor. Though the elves are small and beautiful, they always have a seemingly endless supply of concealed knives, with which they are deadly accurate.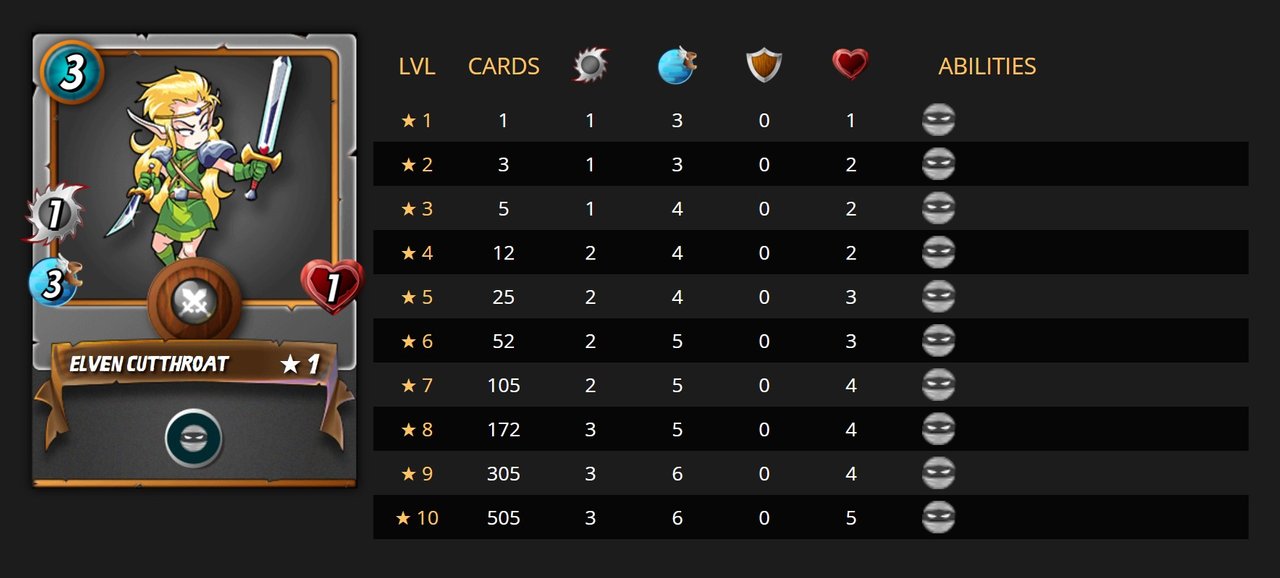 ---
MY STRATEGY
I have to admit, I'm not a super fan of the sneak ability, and I don't play very often a sneak oriented team. But when I do, I go full Sneak, and I believe this Elven Cutthroat is a good fit for almost any "Full Sneak Mode" team around. I see this card played a lot combined with Demented Shark or Silvershield Knight, to fully take advantage of the Sneak ability.
Often this lineup is completed by a card like Silvershield Assassins, and Sieldbearer to protect them all.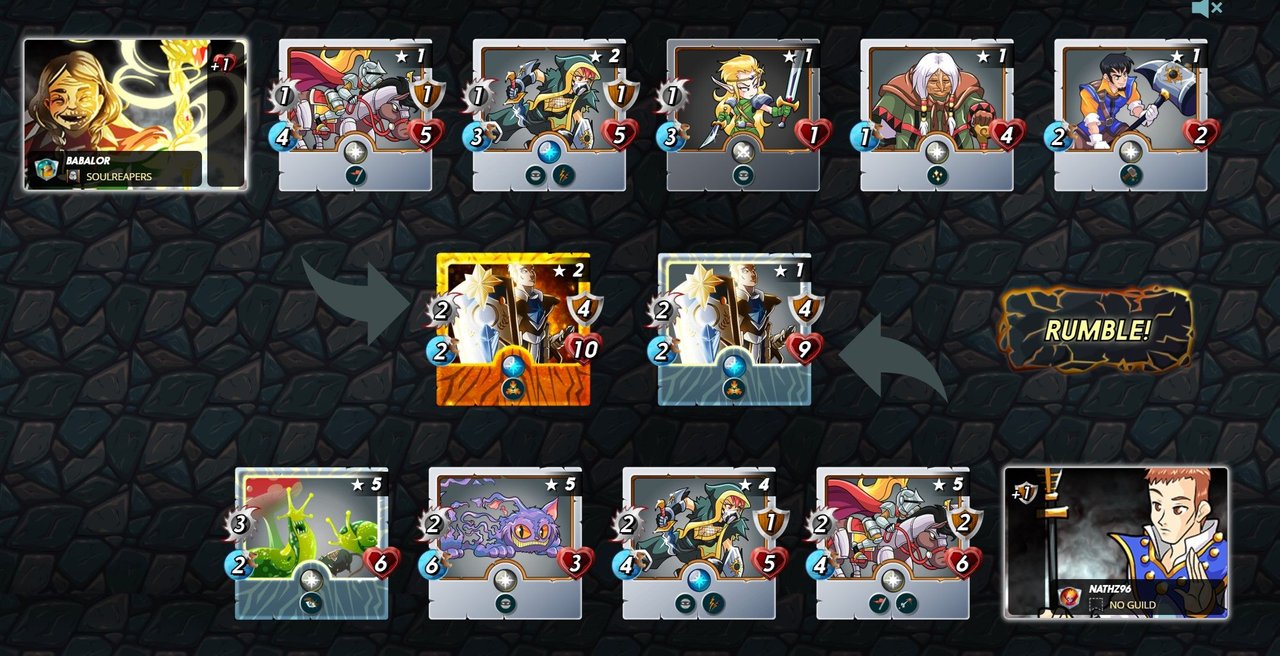 This is good example of a strategy able to focus every effort in one direction, without wasting attacks of different targets: the success of this kind of strategy depends heavily on how much your opponent is able to defend himself form Sneak.
To showcase this kind of strategy, which is quite popular, I'm sharing this battle with you where both I and my enemy @nathz96 had the same idea: concentrate all the enemy's attack on a Sieldbearer, while other sneak card had the duty of destroying opponent's lineup from the back.
My lineup was build by a tank, Shielbearer, a Silvershield Knight, unable to attack at the beginning but able to overpower all the Melee, a Silvershield Assasins, with his ability to attack twice per round, our man Elven Cutthroat, and a Divine Healer and Armorsmith to cure my tank.
Unfortunately, this time my strategy didn't work out: despite being well built, my lineup was not enough to defeat my enemy, whose cards were to strong (a lot of level 4 and 5 cards). My tank was killed way to early, and my sneak had no time for their job.
Still, I believe this is one the best ways to take full advantage of cards with Sneak ability, so I decide to share this battle even if lost.
Oh, there's more tan that: Splinterlands is such a good game even if you sometimes lose :)
---
You're not playing Splinterlands? Shame on you! Go try it!
Support my blog!
Here's the super-trusted earners I support. Please consider using my referral if want to give them a try
Binance Exchange with the best earning solutions.
Coinbase Earn crypto while learning about crypto.
Cake DeFi Passive income, staking made easy.
Cointiply - Best Earner - Earn Bitcoins by doing offers, watching ads and PTC ads
BetFury - Crypto casino with Faucet: Top Earner! Claim -> Play -> Stake -> Earn
PipeFlare - Best Faucet.Pays immediately to your wallet
Presearch Earn tokens for surfing the web!
Sorare Fantasy Football League with NFT