The NEW REWARD came and we can see lots of *different* reactions from different people from different walks of life. Some are happy. Some are pissed. And SOME are MISSING THE BOTS!!!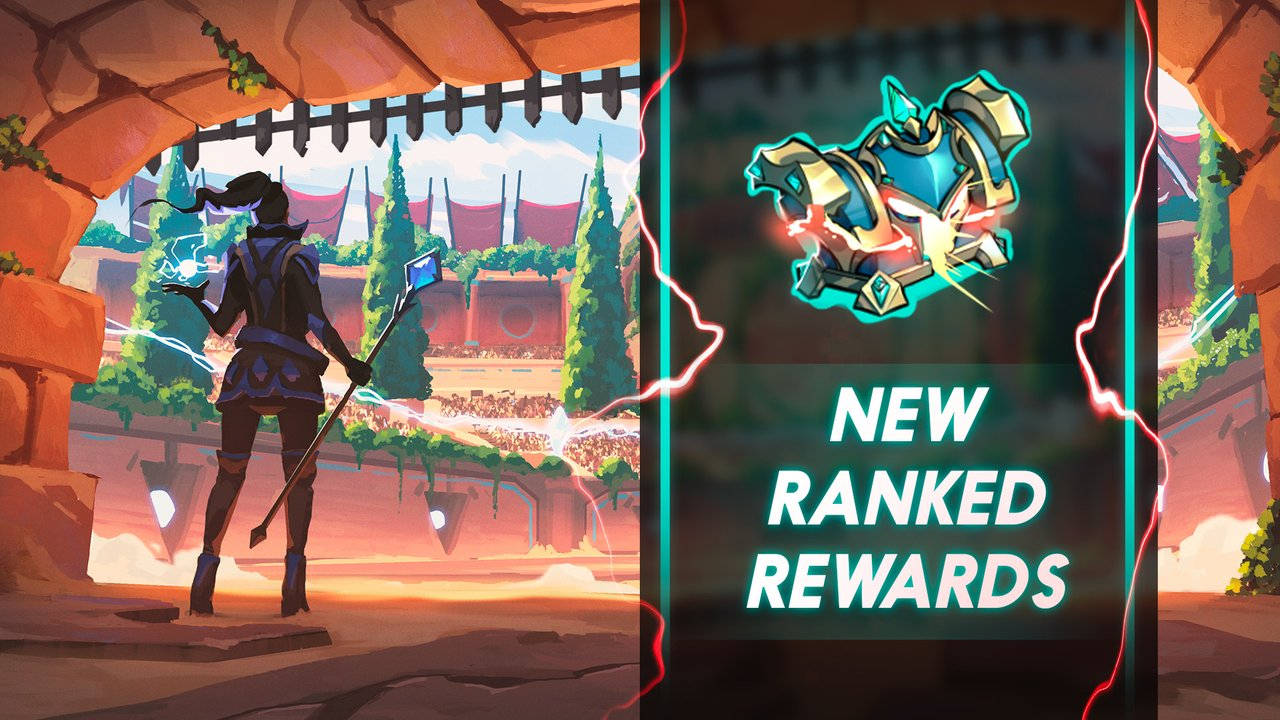 I personally love the new reward system. We are over those days where we, low tier players - silver and lower, are opening 2 or 3 chests for our Daily Quest and we'll get potions and a common card or worse 1 DEC. Now we can open up to 30, YES THIRTHY CHESTS BABY!!!
I could see now in the Splinterlands community that I am in, all those excitement and joy in opening up more chests in their daily quest. Some even, are so anxious in waiting for the 24 hrs quest time to end so they could open up and see what they got.
OPENING CHEST is so addictive, I could say. So this update actually boost the moral of the people especially in the lower level where we used to open small number of chest and get unappealing results. But now that we could open more it became more enticing to fight more battles and be more competitive.
Here are some of my rewards for the past 5 days...
before the update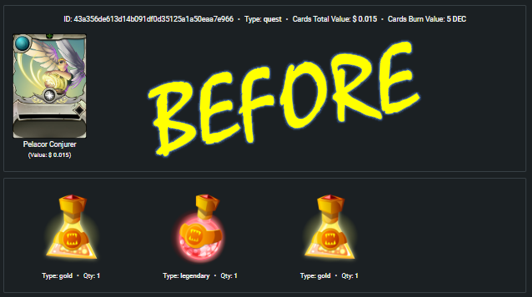 AND NOW!!!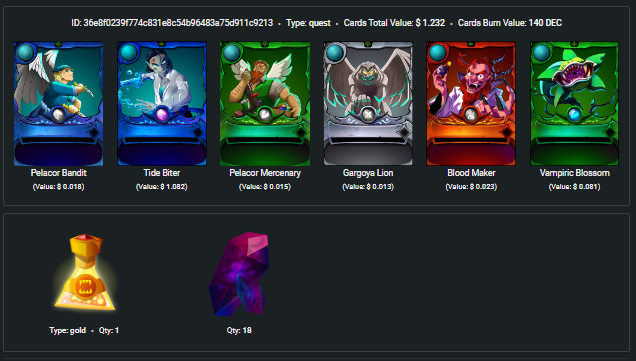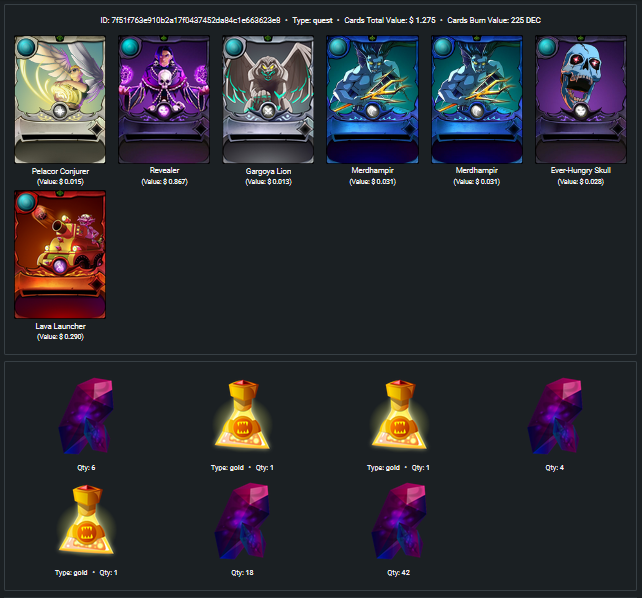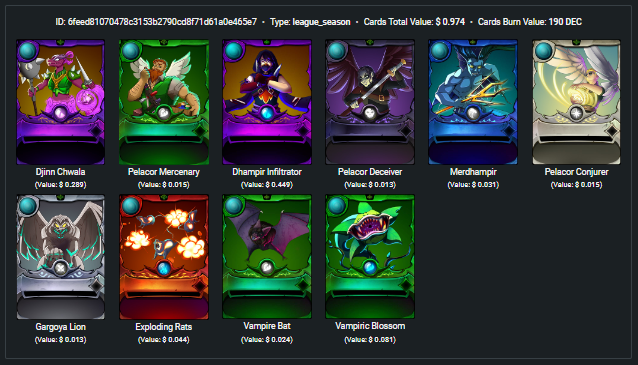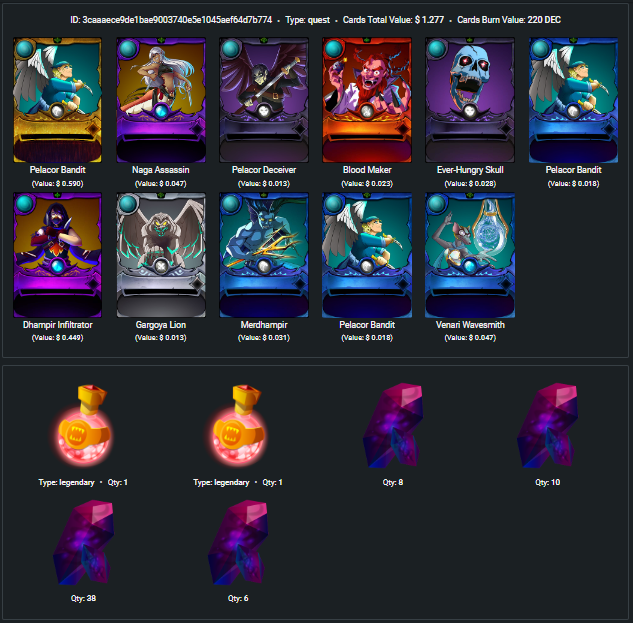 KUDDOS to the team for this wonderful update on the rewards system of Splinterlands. Yes there would still be few people who are not happy with the update. That's life, nothing could get full support, full satisfaction to everyone. Some will be happy. Some will frown on it.
For me its a win win. Win for low league players because now we are happy we can open lots of chest with every hard work we are doing - even though they are low value common cards still that WAAAYYYY BETTER than 1 chest with 1 DEC or potion on it.
And it a win for higher leagues players coz their chests now are more valuable than before. Having higher chances of Gold foil legendary cards and high amount of DEC rewards.
And a big win for the SPL team for they made the game more competitive and exciting to players who are here for the game more than the money!!! KEEP IT UP TEAM!