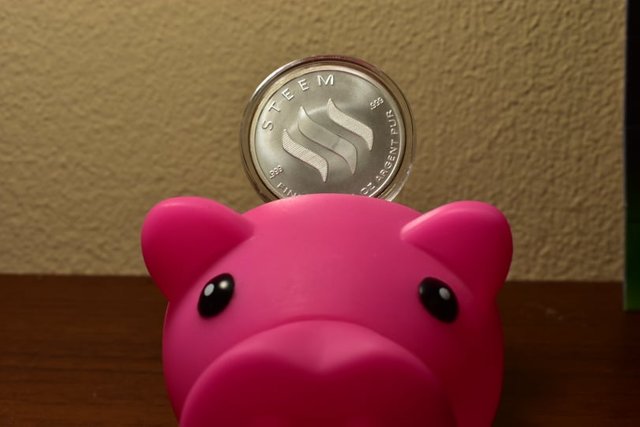 With the new shitty Steem Hardfork about to roll, I figured this is a good chance to share another piece from my small treasury. Thankfully, Justin will need more than a hardfork to steal this one, LOL.
I got this one about 2 years ago from a steem member whose name I no longer remember. I think I got it for about 50 Euros with shipping included, but I am too lazy to check history chats and confirm.
Back then I was emotionally attached to Steem, but that's not the only mistake made and lesson taught since.
So, this is the 2017 silver 1oz 0.999 community coin. What's really special about mine was that I got super lucky and got the sexy circulating number of "0123" of 1500! You can learn more about the coins history by clicking here.
Since I don't care about steem anymore I am willing to sell this piece of steem/hive history for a good price. Just make me an offer in the comments and I will think about it! Ok, let's close this post with some sexy photos, enjoy: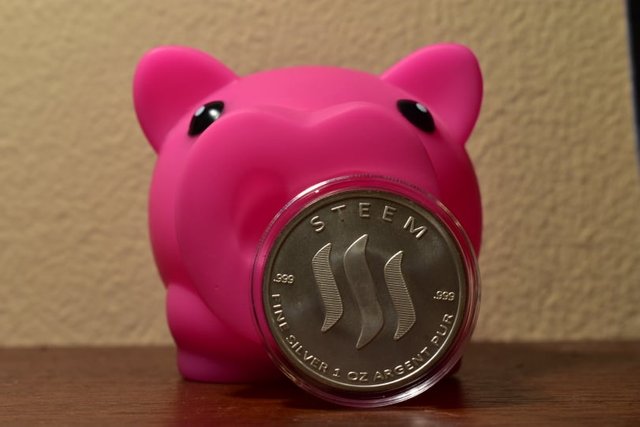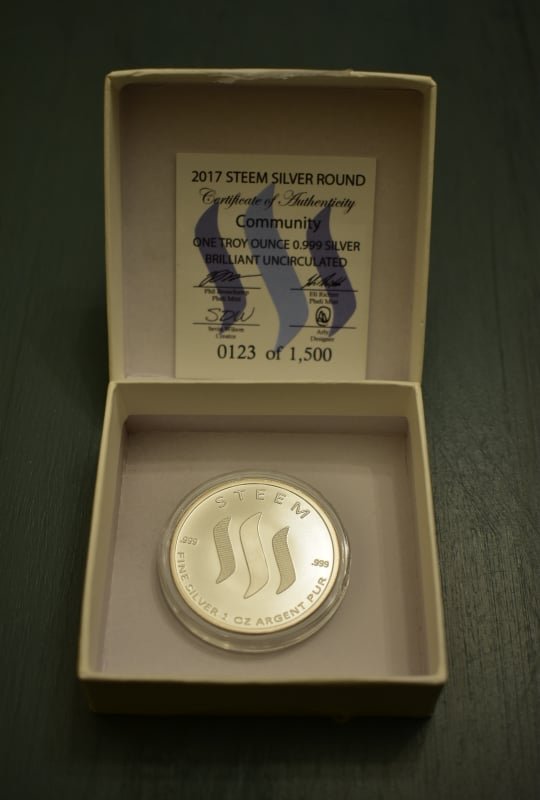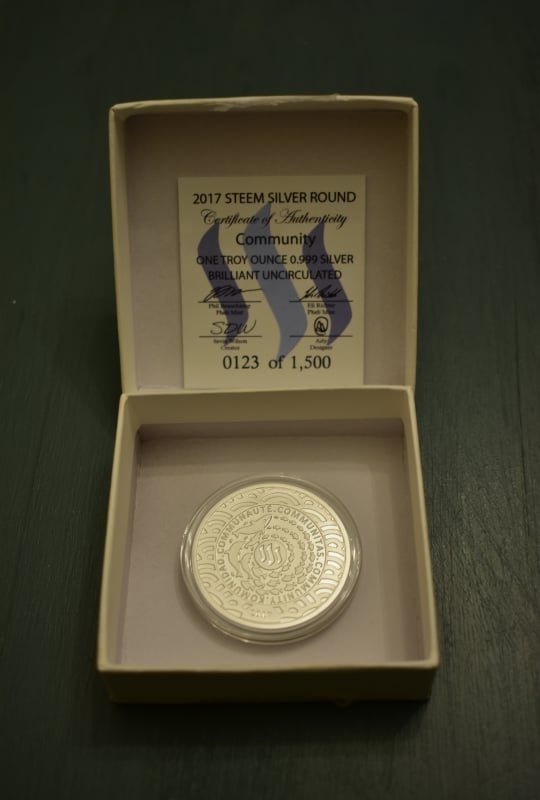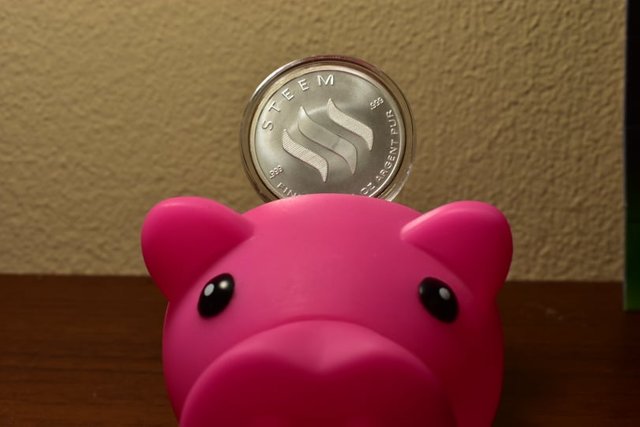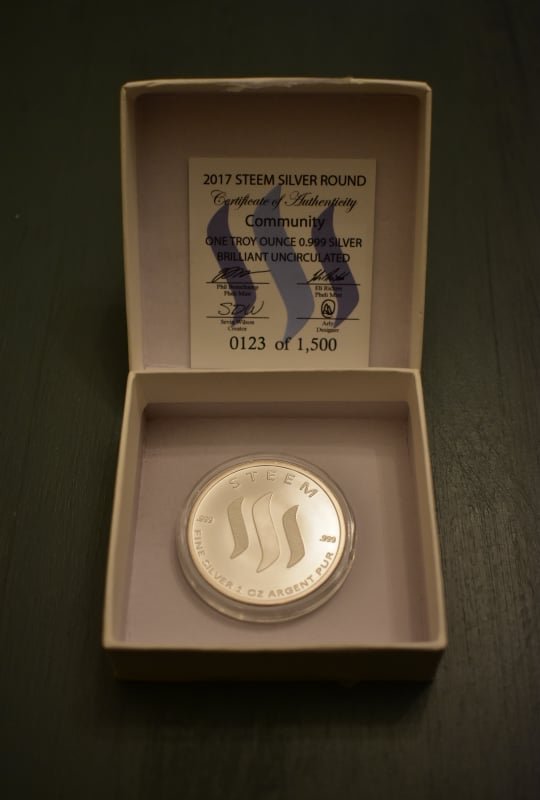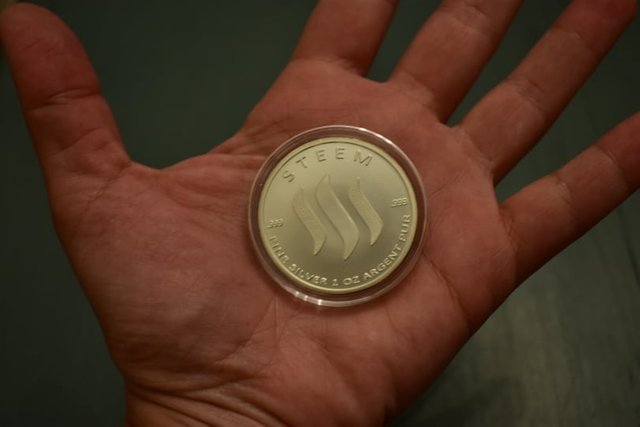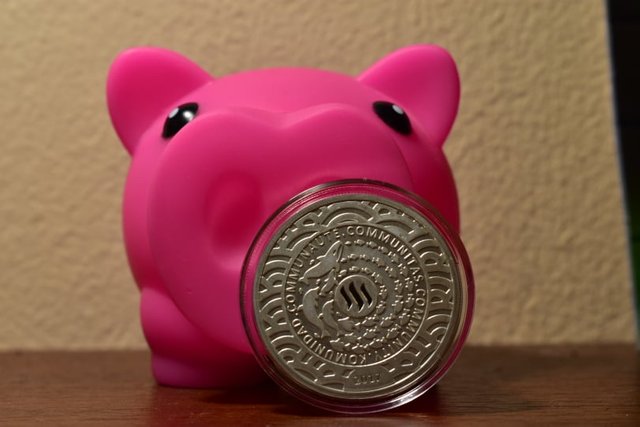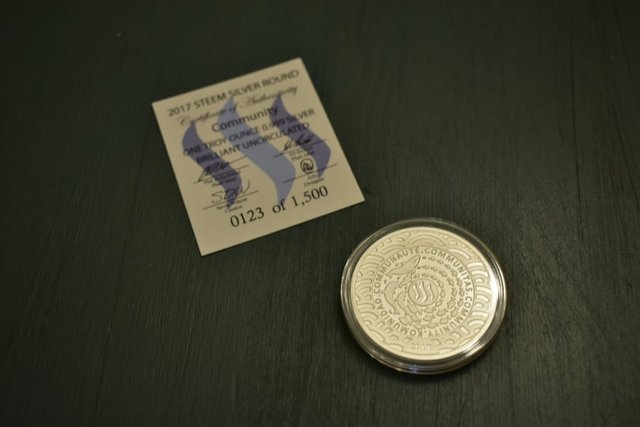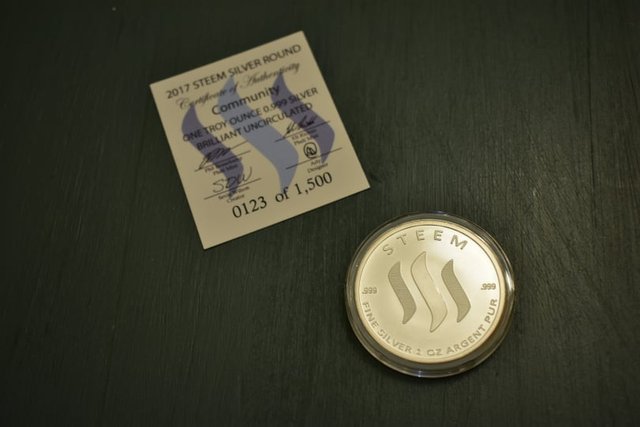 Posted Using LeoFinance