Just had a look on my wallet, looks like yesterday or something I surpassed 19k of hive power! And it took me approximately 20 days to go from 18k to 19. 
I guess those shitposts and curation rewards quickly add up!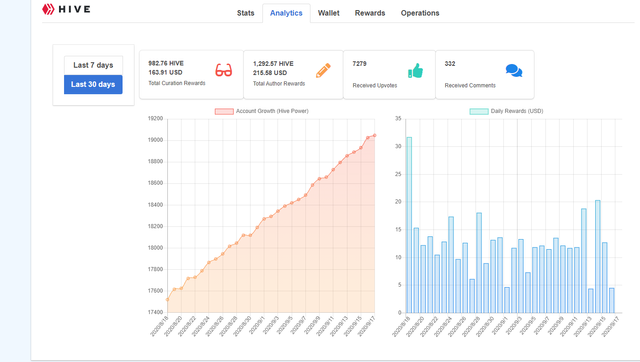 (source)
During this time I also staked about 2k coins of Neoxian, all thanks to the votes from the ManCave! Dunno if Neoxian will go anywhere, but if it does I will have a nice stake there too! 
Anyways.,
20k, here I come!
Posted via LeoFinance