Hey everyone!
This post started as a "reward report", but I ended up writing a little bit more, and now is more like a "report/post with battles" about the Bronze League

Welcome to this mini-post, where I'll share my rewards for this Daily Focus. Since recently, the renting has become a little bit uncomfortable, at least for me, since DEC are still required, but not available in chests nor battles and also, you have to rent for at least two days.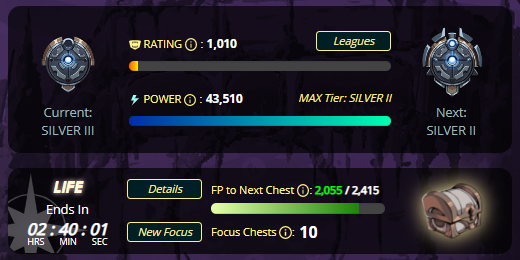 And because of that I'm making an effort to use my own deck in the Bronze league, which has a Card Power, right now, of over +40.000, being my best Splinter, Life, since I was able to level up General Sloan to level 4 and got all the Common Chaos Legion cards in Gold Foil, all thanks to my rewards for playing and writing.

Daily Focus
For this Daily Focus I had to battle with the Life Splinter, so that fitted perfectly with my owned cards. Here's a "default template" that I used very regurlarly this couple of days: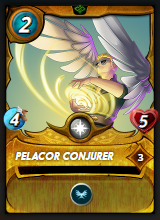 General Sloan as a Summoner buffs my Ranged attackers.
The Pelacor Conjurer is a great tank, since is quite fast with it's four points of Speed and Flying ability.
The Time Mage, although it has a weak Magic attack, makes a great partnership with the Pelacor Conjurer, because of her Speed reduction effect.
The Venari, as a healer, what else?
And the Pelacor Arbalest, as the main force of attack. His Speed and Health are quite low, but the Time Mage helps all the team with it's Speed debuff.
Plus the Soul Fiend, as a dummy, protecting that backline.
That is my $20 regular lineup, give or take…
A couple of battles with some variations according to the circumstances…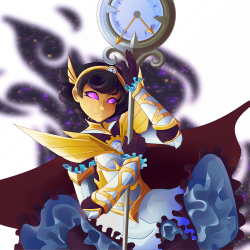 Battle 1: Typical lineup with the aforementioned cards. 22 Mana cap, no Legendaries, so the Soul Fiend was dropped and, only Fire, Death and Life Splinters allowed.
Battle 2: Same idea as before, but with an opportunity rule. Here the tank had to be changed, to prevent damage to my backline Monsters, so I exchanged the Pelacor for the Shieldbearer, card that is still in force.

Here we have my rewards for the day (September, 4th): 10 Bronze chests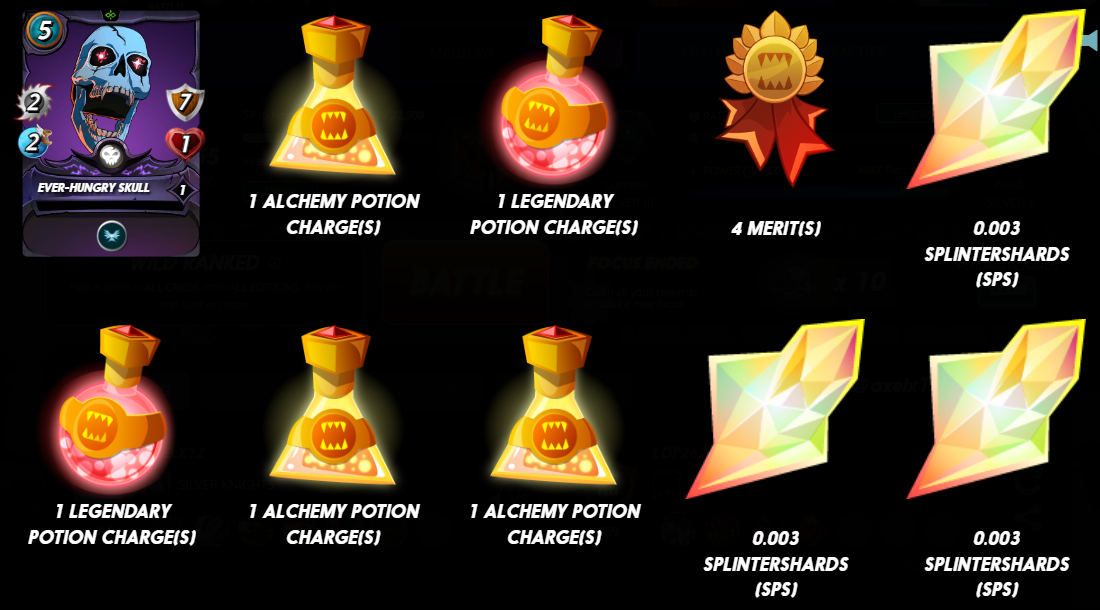 Luckily, in the Wild Format, I was able to reach the Silver League with my own cards, so I will be renting to improve my game onwards. The Modern League, for some reason, is very unpredictable. I have nice winning streaks, but then I just fall down again…


Anyways… I hope I can reconnect again with the game and go back to earning those Gold or Diamond chests that have granted me my biggest rewards, like for example, $80 in DEC, that I reinvested in SPS and in upgrading my Life Summoner… yeah, General Sloan… why that one? Well, he's the cheapest

The Thumbnail was done in Canva.

Thanks for stopping by!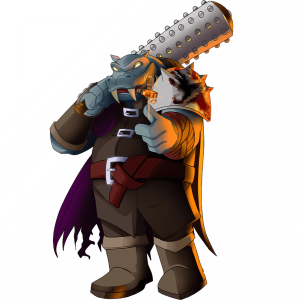 ESPAÑOL
¡Hola a todos!
Este post comenzó como un "informe de recompensas", pero terminé escribiendo un poco más, y ahora es más como un "informe/post con batallas" sobre la Liga Bronce

Bienvenido a este mini post, donde compartiré mis recompensas por este Focus Diario. Desde hace poco, el alquiler se ha vuelto un poco incómodo, al menos para mí, ya que todavía se requieren DEC, pero no están disponibles en cofres ni batallas y, además, hay que alquilar por al menos dos días.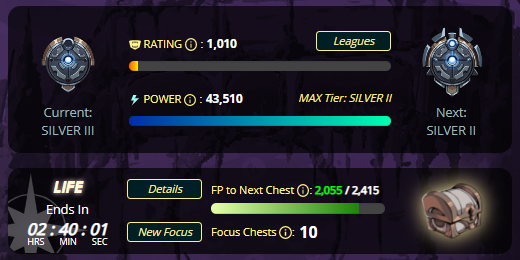 Y por eso me estoy esforzando en usar mi propio mazo en la liga Bronce, que tiene un Card Power, ahora mismo, de más de +40.000, siendo mi mejor Splinter, Vida, ya que pude subir al General Sloan al nivel 4 y obtuve todas las cartas Comunes de la Chaos Legion en Gold Foil, todo gracias a mis recompensas por jugar y escribir.

Focus Diario
Para este Daily Focus tuve que luchar con el Splinter de Vida, por lo que encajaba perfectamente con mis propias cartas. Aquí hay una "plantilla predeterminada" que usé con mucha frecuencia estos días: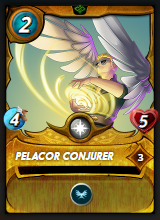 General Sloan como Invocador dopa a mis atacantes a distancia.
El Pelacor Conjurer es un gran tanque, ya que es bastante rápido con sus cuatro puntos de velocidad y habilidad de Vuelo.
El Time Mage, aunque tiene un ataque mágico débil, hace una gran pareja con Pelacor Conjurer, debido a su efecto de reducción de velocidad.
El Venari, como sanador, ¿qué más?
Y el Pelacor Arbalest, como principal fuerza de ataque. Su velocidad y salud son bastante bajas, pero Time Mage ayuda a todo el equipo con su debuff a velocidad.
Más el Soul Fiend, como muñeco, protegiendo esa línea de fondo.
Esa es mi alineación regular de $20, más o menos…
Un par de batallas con algunas variaciones según las circunstancias…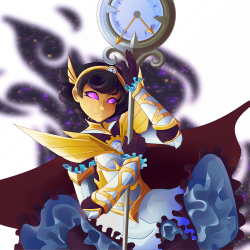 Batalla 1: Alineación típica con las cartas antes mencionadas. Límite de 22 maná, no Legendarios, por lo que el Soul Fiend se eliminó y solo se permitieron Splinters de Fuego, Muerte y Vida.
Battle 2: Misma idea que antes, pero con una regla de Oportunidad. Aquí hubo que cambiar el tanque, para evitar daños a mis Monstruos de atras, así que cambié el Pelacor por el Shieldbearer, carta que aún sigue vigente.

Aquí tienen mis recompensas del día (4 de septiembre): 10 cofres de bronce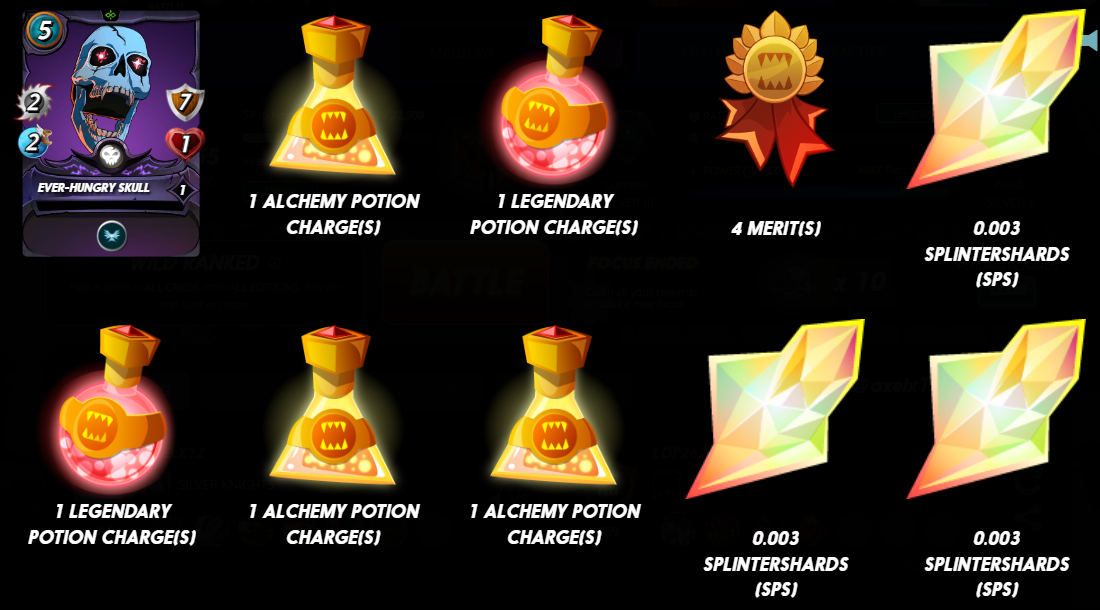 Por suerte, en el Formato Salvaje pude llegar a la Liga de Plata con mis propias cartas, así que alquilaré para mejorar mi juego en adelante. La Liga Moderna, por alguna razón, es muy impredecible. Tengo buenas rachas ganadoras, pero luego vuelvo a caer...


De todos modos… Espero poder reconectarme nuevamente con el juego y volver a ganar esos cofres de Oro o Diamante que me han otorgado mis mayores recompensas, como por ejemplo, $80 en DEC, que reinvertí en SPS y en mejorar mi Invocador de Vida… sí, el General Sloan… ¿por qué ese? Bueno, él es el más barato

La Miniatura fue hecha en Canva.

¡Gracias por pasar!