I am still cautious, I do not think that the volume accompanies what I see... however, BITCOIN does not seem like a bad chart.
Yesterday was an incredible day, there is a real battle between Bulls and Bears and it seems that the $40,500 is the battlefield and the BULLS are winning at the moment.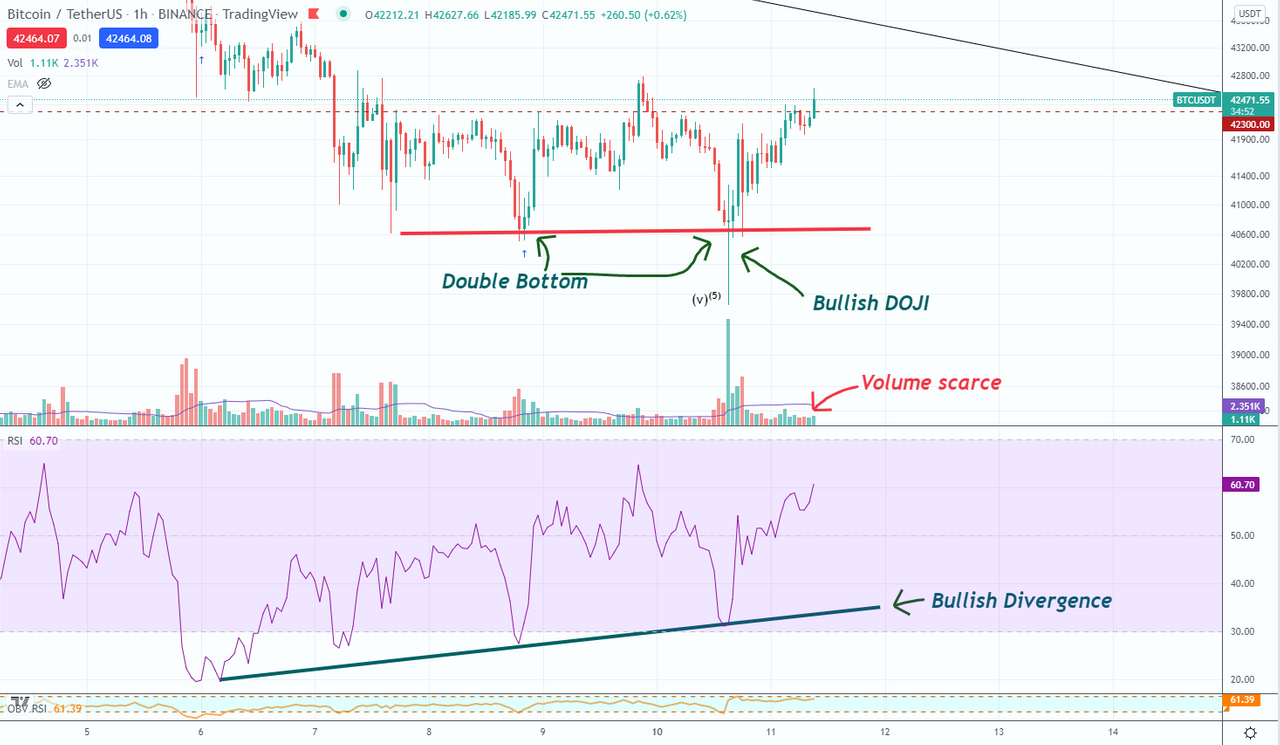 Look at the DOJI that BTC left us on the 1h chart and the volume that accompanied it...
BTC found a lot of liquidity there...
also formed a double bottom as well and if this does not seem bullish enough, maybe the RSI will make you change your mind, Bullish Divergence
Obviously, we, humble manipulated retailers, are at the expense of what whales can do right now but, as I explained in my yesterday's post, these whales continue to buy and accumulate with what I have no alternative but remain BULLISH.
Anyway, you do well to be careful, right now we are like leaves in the wind
---
*Disclaimer: This is just my personal point of view, please, do your own assessment and act consequently. Neither this post nor myself is responsible of any of your profit/losses obtained as a result of this information.
Posted Using LeoFinance Beta