Another season done and dusted.
Unfortunately I only made it into Champion II this time after a nice run of making it into the top division. It was entirely my fault as i didn't realize that the season was ending that day and hadn't made much effort to get up the leagues until the last couple of hours. I came close within 50 points but that last 30 minutes is tough as everybody fights to bridge the gap to I.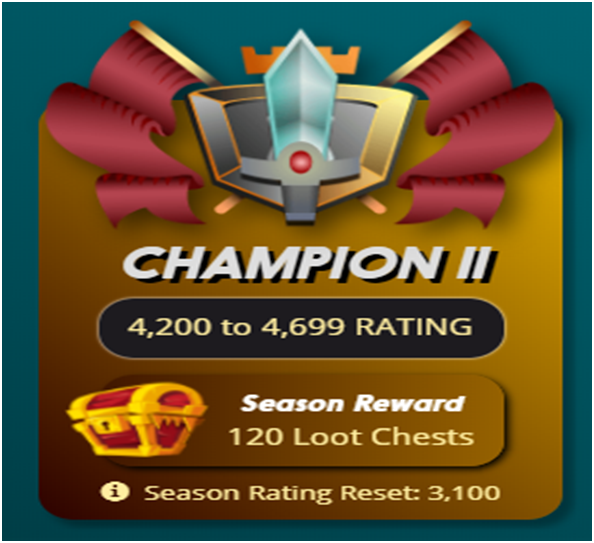 Either way I got a few rewards and am ready to go at it again.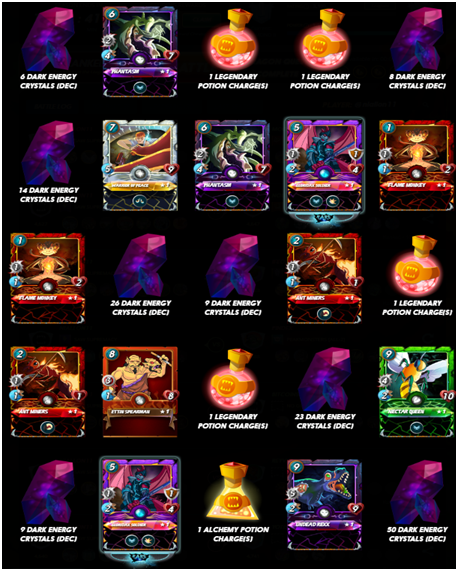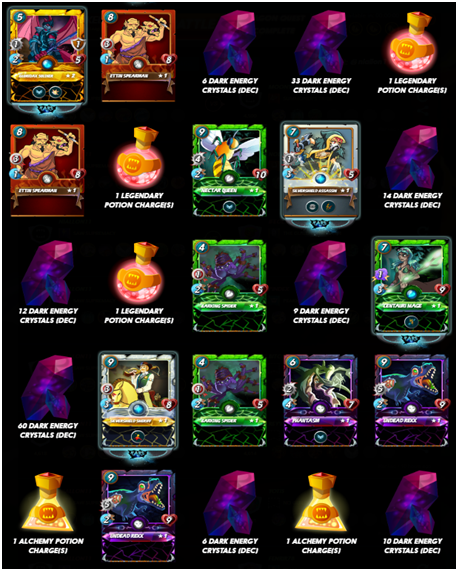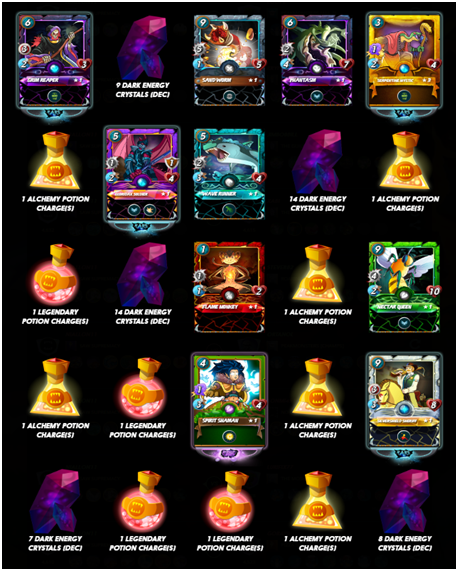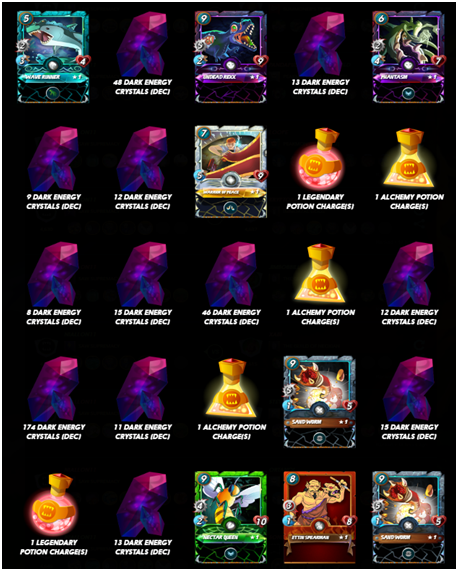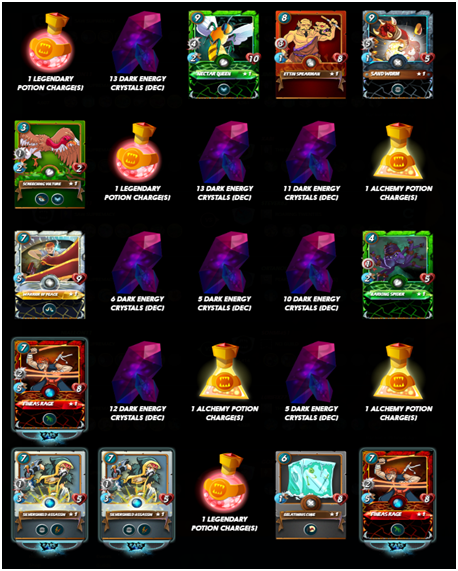 So another season has ended and it's time to regroup, strengthen my deck and attack it again.
29 Cards, 2 Gold 0 Legendary and 0 Epic
2202 DEC
14 Legendary Potion
15 Alchemy Potion
Onto the next one. Still enjoying the game every day and building up more and more cards. Nothing outstanding here but happy to be getting the rewards every fortnight.