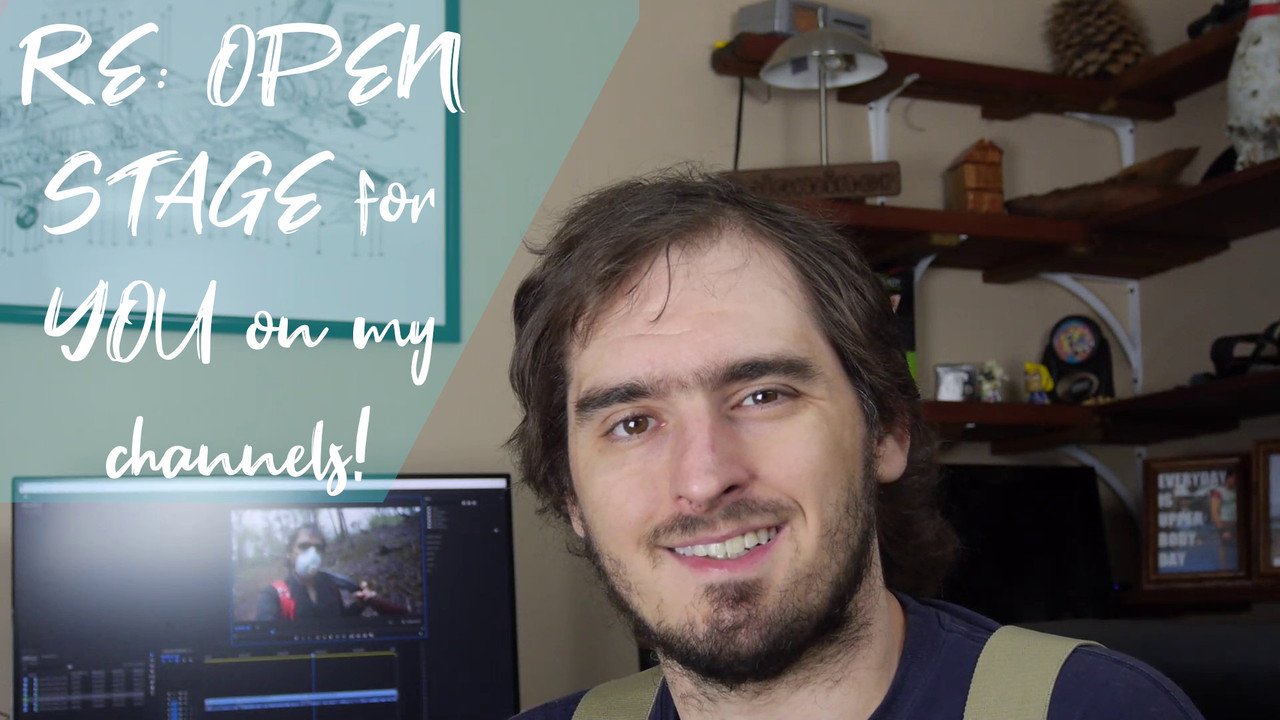 This is a reply video to @tibfox's collaboration request. I answer some questions about myself and talk about some of the things I am into. My plan was to send it to him via a link he supplied but since I do not have an account I decided to just post it and he can rip it if he needs to.
A link to his original post I am replying to:
https://peakd.com/showcase/@tibfox/open-stage-for-you-on-my-channels
Below are the questions I answered:
Q: Where are you from and what do you like about that place?
A: I am from Los Angeles, California. Lived there from 0-25 years old, I only miss one thing about California and thats the weed. Of course I miss my friends too but thats the first thing that comes to mind. Since I left they have legalized and really proud my home state took strides to do that.
Q: Tell us about one of your hobbies! What do you like the most? Can you take something more than the procedure itself from it?
A: I am into computers, technology in general. Electrical systems, mechanical systems, gardening and many other things.
Q: What was your last meal you cooked by your own and what was special about it?
A: Every meal I make is special, using quality ingredients and careful about how I prepare the foods. Last thing I made was roasted vegetables. I usually eat the same thing just try to eat healthy.
Q: Do you have any favourite musician / band? Tell us about them!
A: Not sure I have a favorite band but as for music producers I really like "R y a n C e l s i u s ° S o u n d s" They take trap, rap and dubstep and mix it into videos and long form music tracks.
Link to that channel: https://www.youtube.com/user/ryancelsiuss/videos
Q: Do you want to share any funny story from your childhood/youth?
A: Yeah, me and my friend used to be referred to as "dumb and dumber" by a father of one of our friends. Funny how things work out, me and my friend have done the best for ourselves out of the friend groups we were a part of. And last I checked the father has been out of work the last few years, karma is a bitch dude.
Q: Where do you see yourself in 5 years?
A: Hoping I get to rep 80, buy some more masternodes and seeing some crypto's moon. Hive has been doing great but hoping many other crypto I hold moon as well. I plan on rolling that money into real estate. So in about five years I hope to have at least five acres of land to do things on like raising Bees or other things I cant do in a suburban setting.
Q: We would like to hear some empowering/encouraging words from you! Please share some wisdom with us!
A: I heard this saying while watching a Ryan Celsius video, it goes "If you don't fail you're not even trying. To get something you never had, You have to do something you never did"
Link to the song with that saying: https://www.youtube.com/watch?v=PI2zfxNTjcg
Q: (not included in the video + I will make my part to showcase this to the viewers) Which channels/social media profiles should I highlight from you?
A: Thats a hard question for me to answer. I find different followers like different content I put out. Some really like my Bees, others like my Cats I post. Others like the hunting I do, and other like the gardening or cooking videos. So Ill leave it up to you to decide.