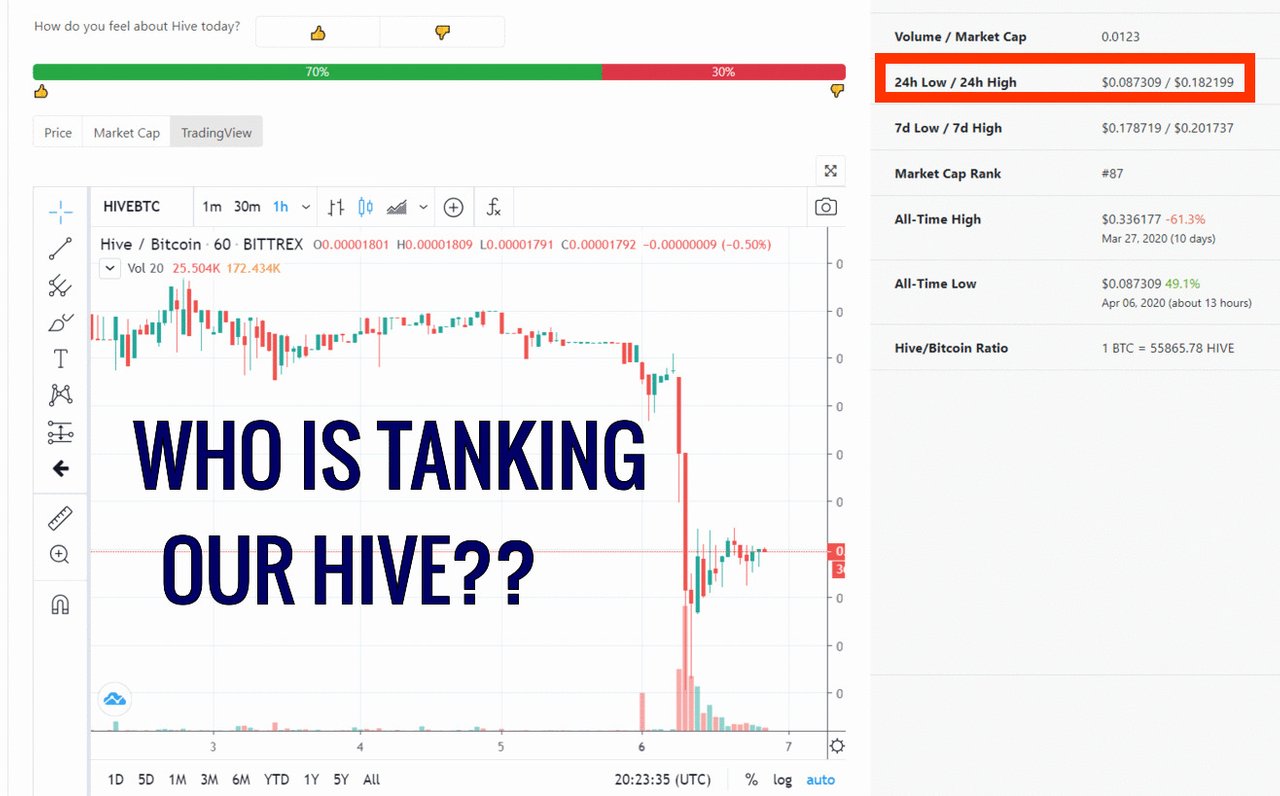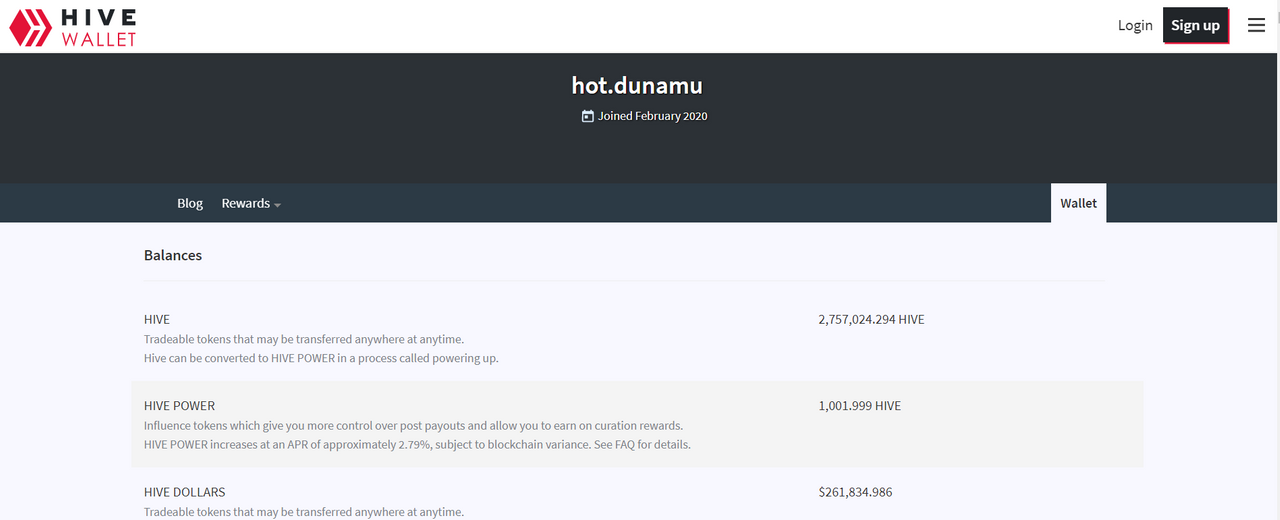 So who is @hot.dunamu? I have seen on a Twitter post by @therealwolf4 that this account is associated with Upbit:
Dunamu is apparently the parent company of UpBit.
So let us look at what @hot.dunamu is doing with their substantial holding: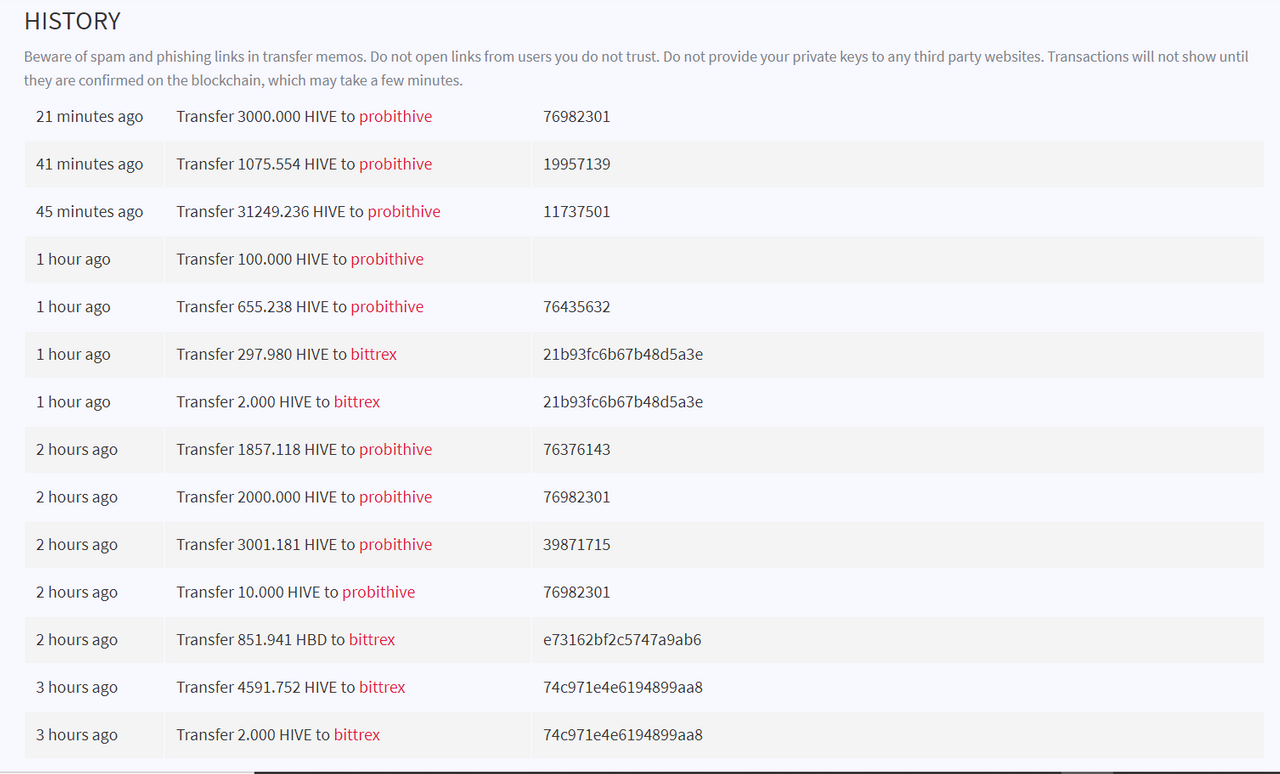 Just looking back in the past 24 hours there has been transfers of over 400,000 HIVE to @probithive. In just the past 10 hours this account has sent almost 500,000 HIVE and almost 50,000 HBD directly to Bittrex. Along with other transfers to individual, Blocktrades, and Ionomy.
So where did all this accumulation come from, one might ask. The wallet tells that tale as well for some substantial deposits in the past 24 hours after another large deposit 18 days ago:





And you might also wonder what @probithive did with all these transfers. Again, the wallet shows up - more transfers! to @probitred and @probitblue.
@probitred has been busy transferring its newfound wealth to - you guessed it - Bittrex! To the tune of over 207,000 HIVE. So why send this HIVE round and round the mulberry bush, just to end up on Bittrex crashing our market?
That, my fellow Hive community members is the $63K dollar question.
Why?? Who is behind this?
There is also a substantial amount of distribution to a long list of what look like individual accounts (although @bunbury33 is a big winner here) about 12 hours ago. This is just a clip out of the middle of multiple transactions - you can see the entirety for yourself by visiting the wallet transactions: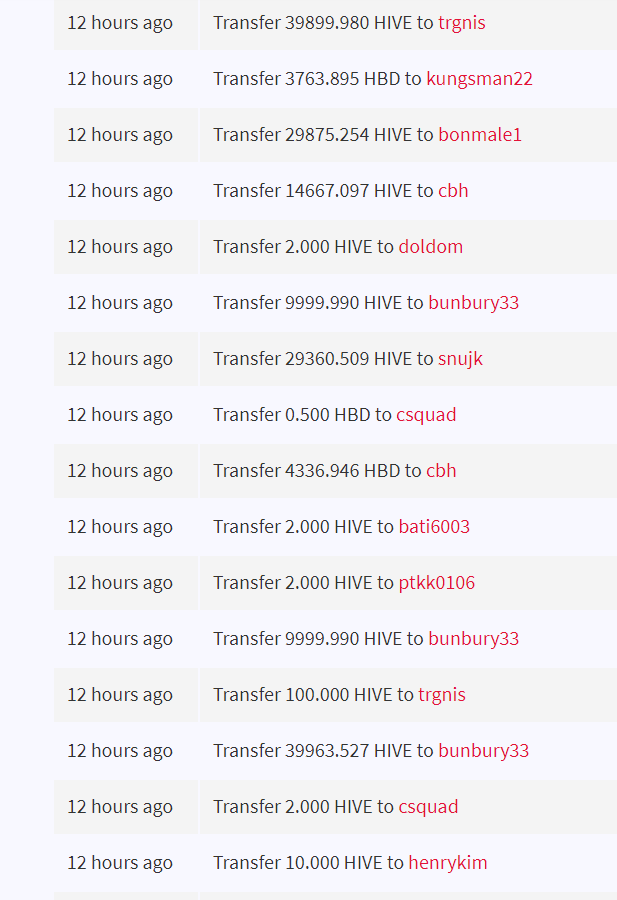 I just wish my current power down of STEEM, which won't hit my wallet for another 4 days, was available NOW, so I could take advantage of this market crash. Someone else is obviously planning on doing that in a BIG way, I just hope it's not for nefarious purposes.