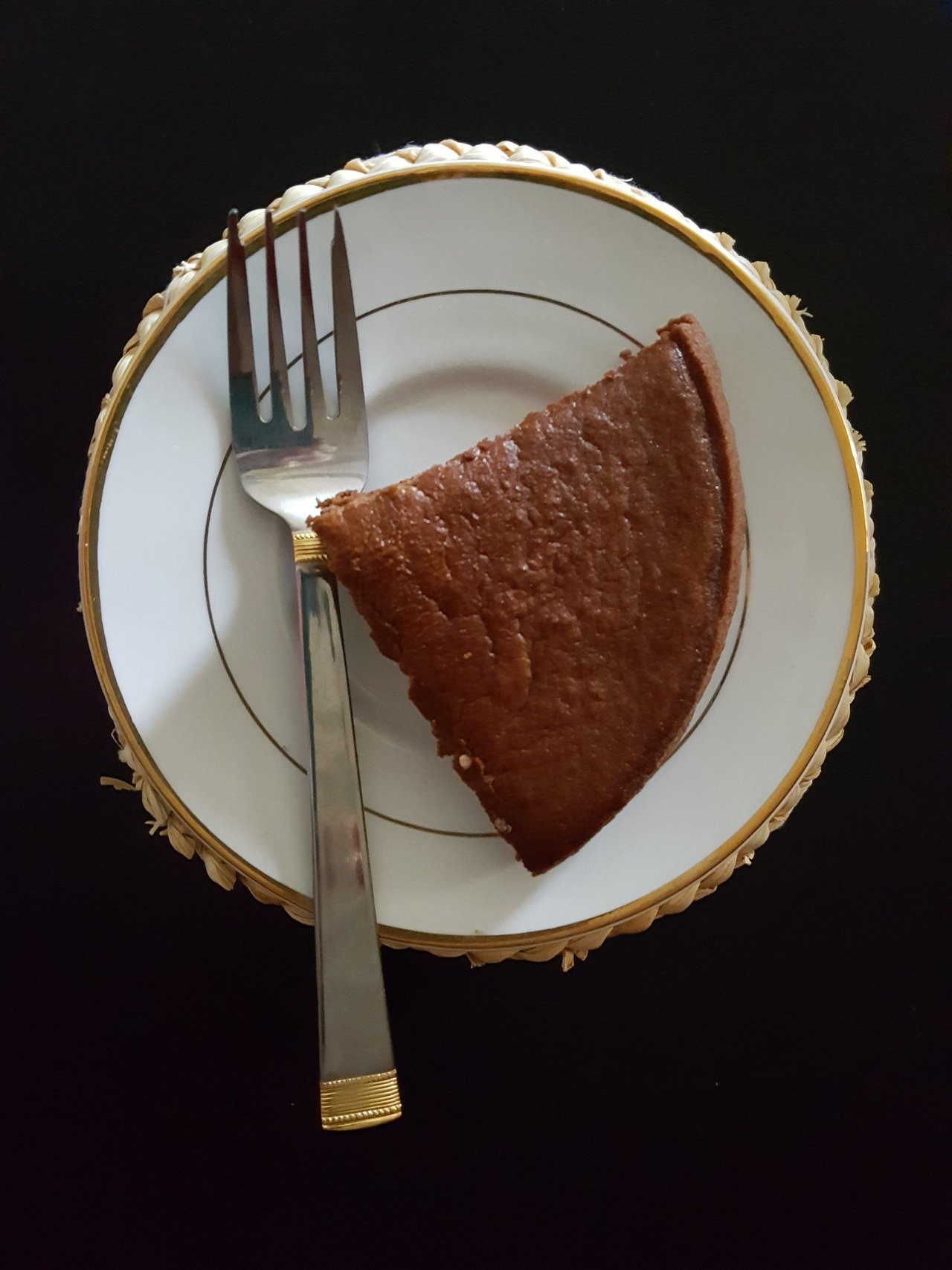 I made up this recipe myself after trying out an oatmeal mug muffin recipe that turned out really well. You can see it here if you'd like that recipe as well.
Let's talk first about what this delicious cake DOESN'T have:
No sugar! (banana and Truvia brown sugar substitute instead)
No flour! (oats, which makes it Gluten-Free as well)
No fat! (unsweetened applesauce replaces the fat)
No GUILT! (a large piece that will satisfy your chocolate craving)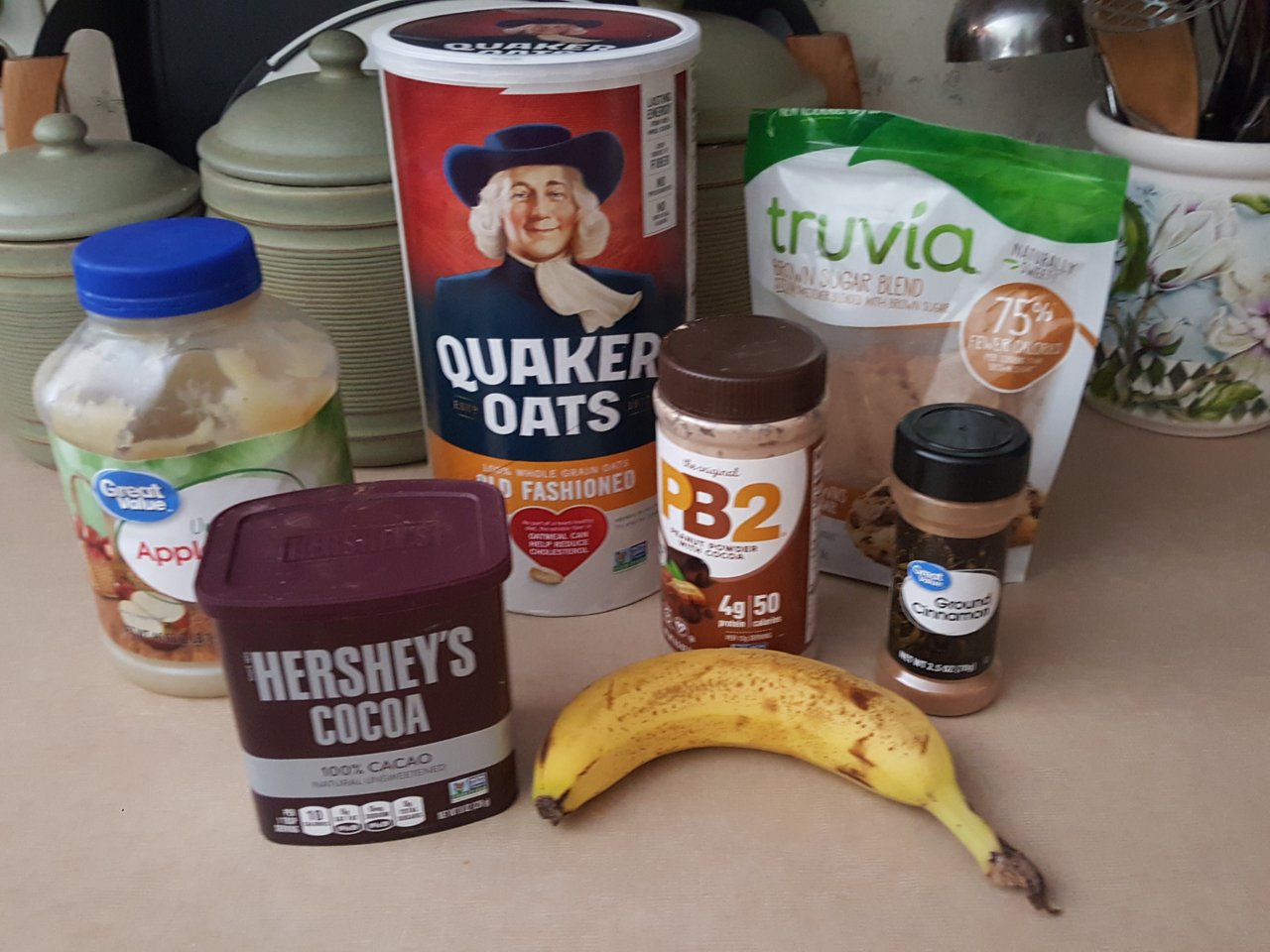 (Note - I forgot to include the eggs in the picture!)
This is very easy to whip up. I just measured all the ingredients into my blender and whipped it together until it makes a smooth batter.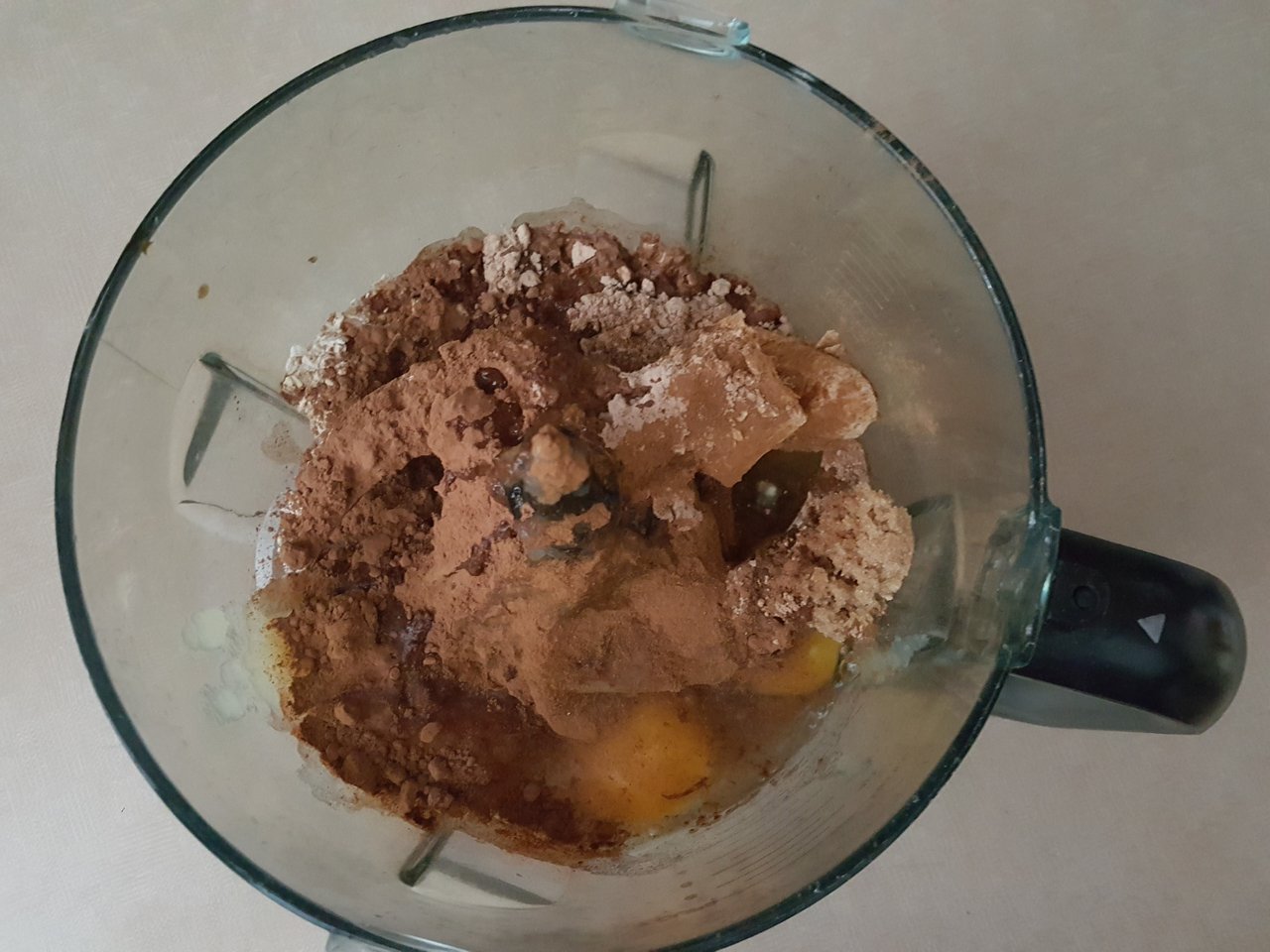 For baking purposes, I decided to try the cake setting on my Air Fryer. It came with this cute metal pan that fits into the fryer basket.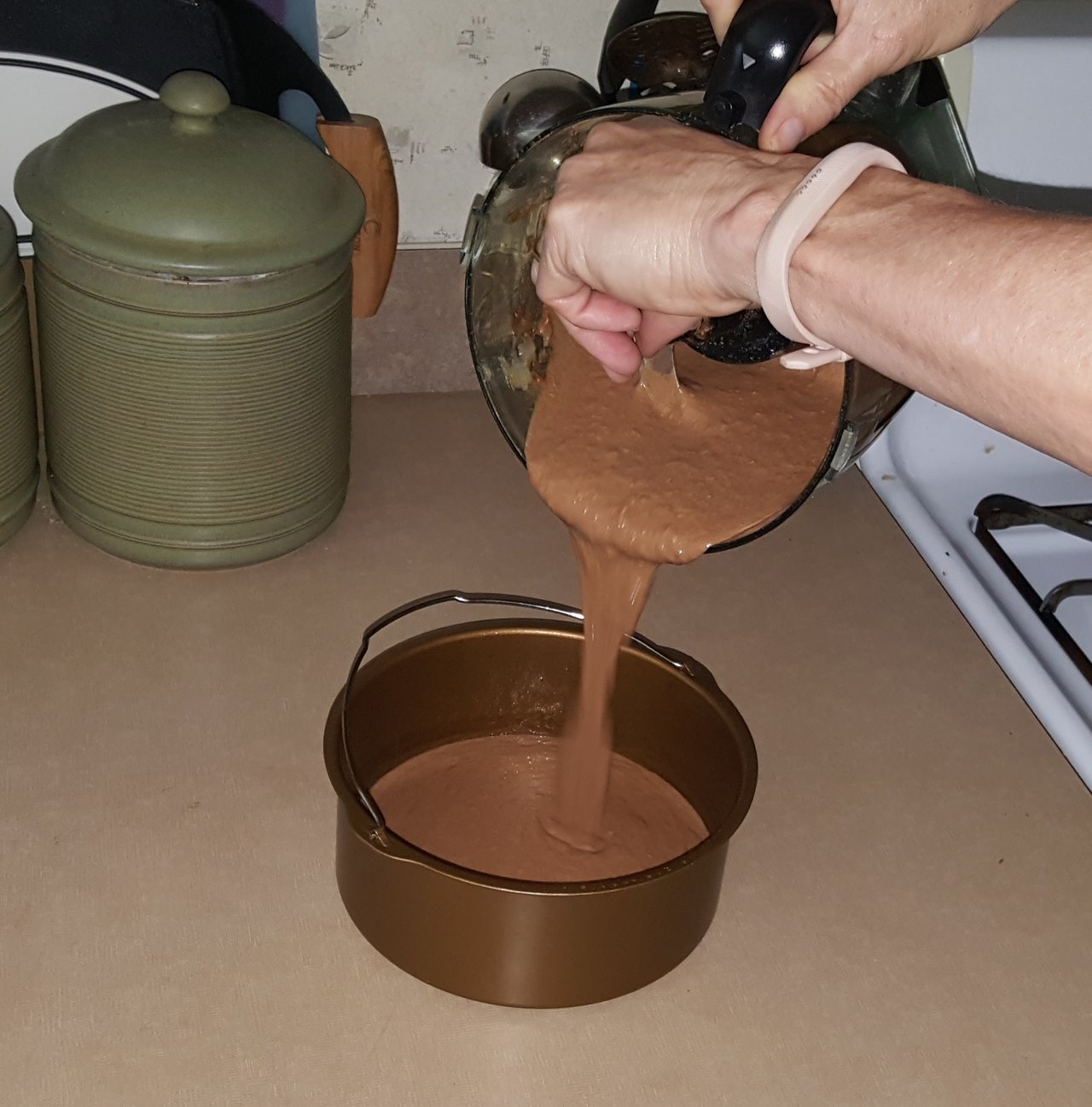 Of course you don't have to use an air fryer, the cake can be baked in your regular oven, and you can double the recipe to make a full-size cake rather than this 4 serving one shown here. You can also microwave it if desired.
As I said, my air fryer has a cake setting and it will set itself on 310 degrees F for 30 minutes. I actually only let it cook for 20 minutes because I like the moist and chewy version rather than firm and dry.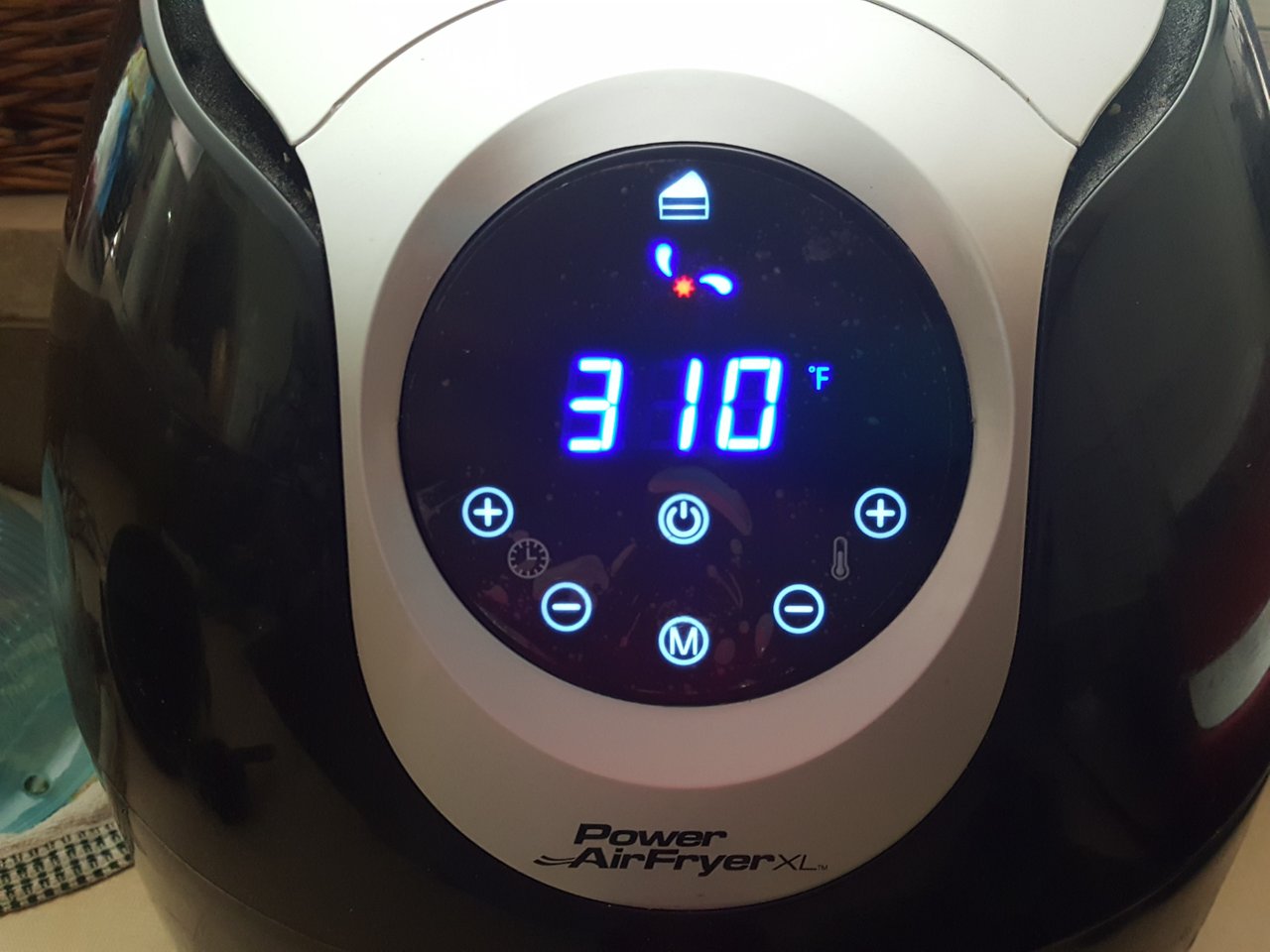 Ahhh, the smell of a chocolate cake baking really fills the kitchen and builds anticipation for a nice warm piece! Here is how it looks as it has finished baking.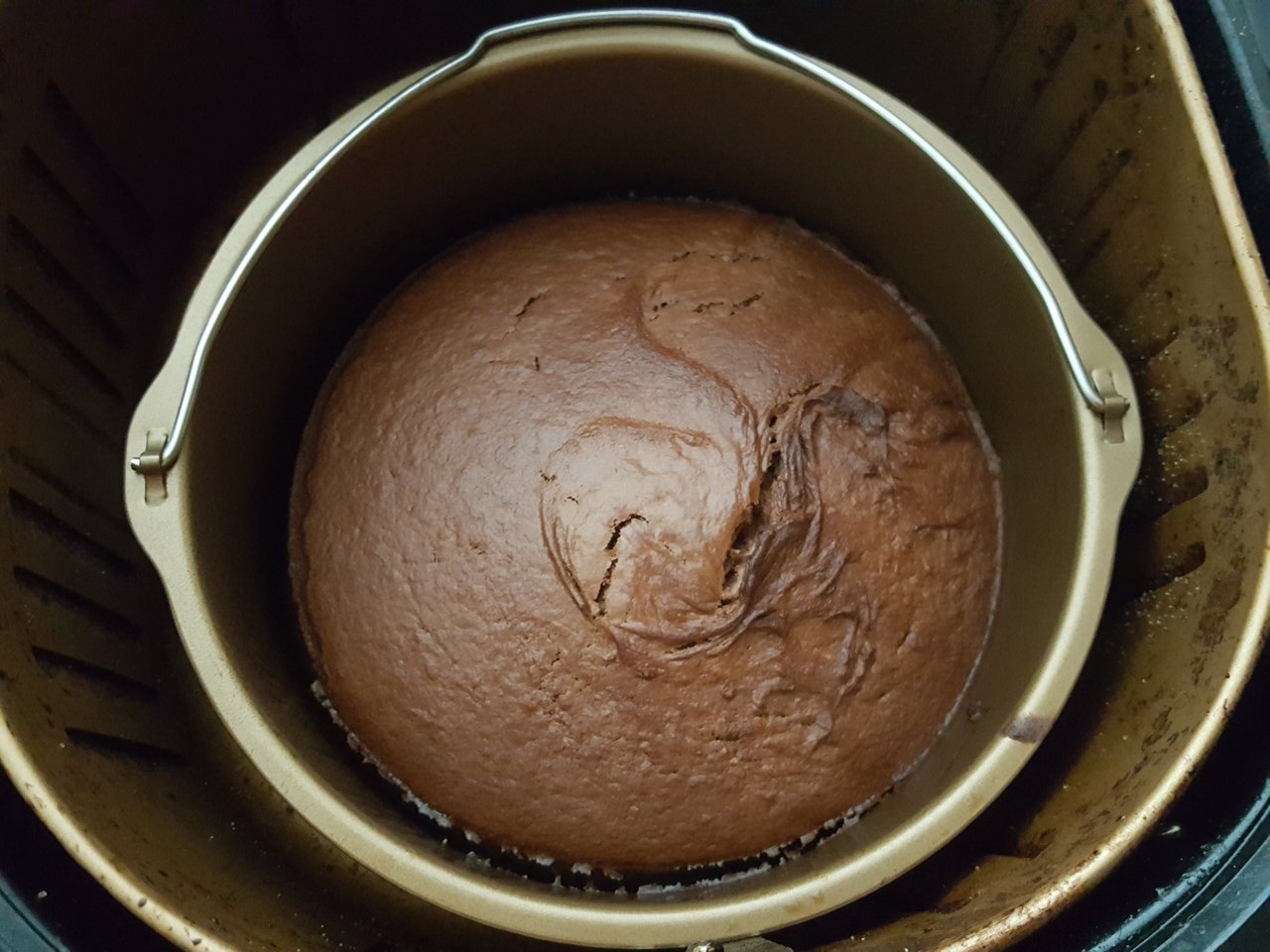 Here's the recipe - I created it on sparkpeople.com so I could calculate the nutritional value. Note that there are always tweaks and variations that can be added. For instance, for this cake, I added 2 T of sugar-free hazelnut flavoring that I used in my coffee. You could also use honey instead of the brown sugar substitute. And a handful of chopped pecans or walnuts are also delicious additions.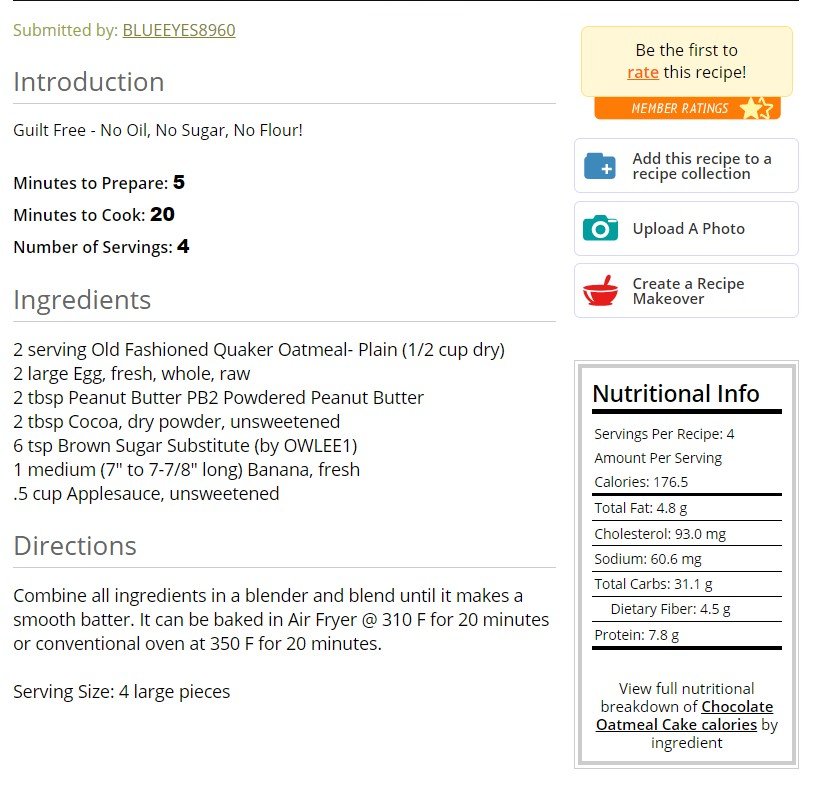 Bon Appetit!