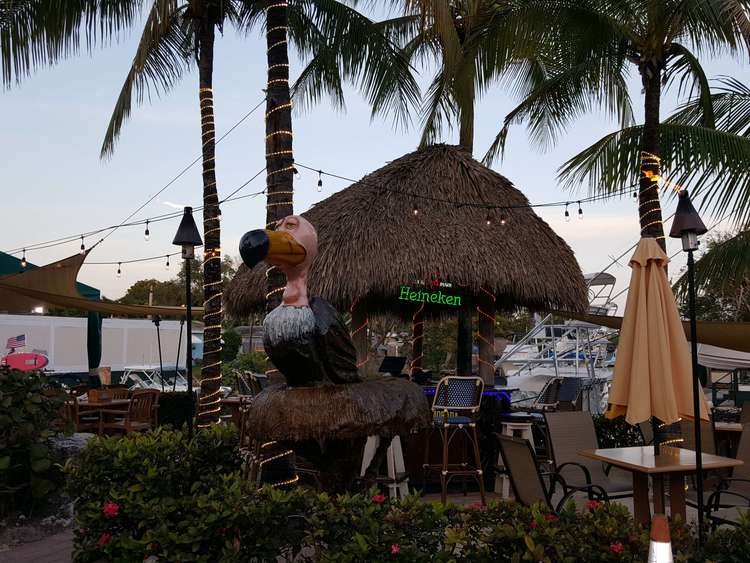 There's nothing that says romance like a sunset dinner on the waterfront. We were recently on vacation and visiting Key Largo, FL and after a day at the beach, we were ready for a nice sit-down dinner.
Not being from the area, we called upon the local park ranger for her recommendation of where the locals go, not the tourists, and she told us about The Buzzard's Roost. We would have never found it on our own, it was WAAYYYY off the beaten path.
When we arrived we had our choice of indoor seating, sitting on the screened-in patio, or outdoor seating facing the waterfront. Since it was a lovely evening, we chose to sit outdoors and enjoy the view and invigorating ocean breeze.
The menu offered an impressive round-up of appetizers, salads, entrees, and desserts but I'll only include here the section that we ordered from: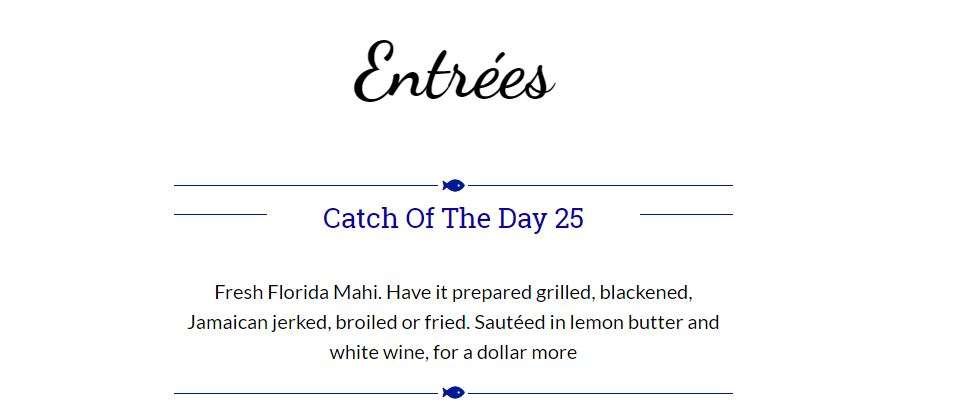 While on the ocean, we wanted to take advantage of the fresh fish option. We didn't take the Mahi though, we opted for Yellowtail Snapper for an additional $4 and we took advantage of the "sauteed in lemon butter and white wine" as well.
It came served with a fresh steamed vegetable medley of broccoli, carrots, and peppers. The veggies were tender/crisp just the way I like them and the fish was outstanding!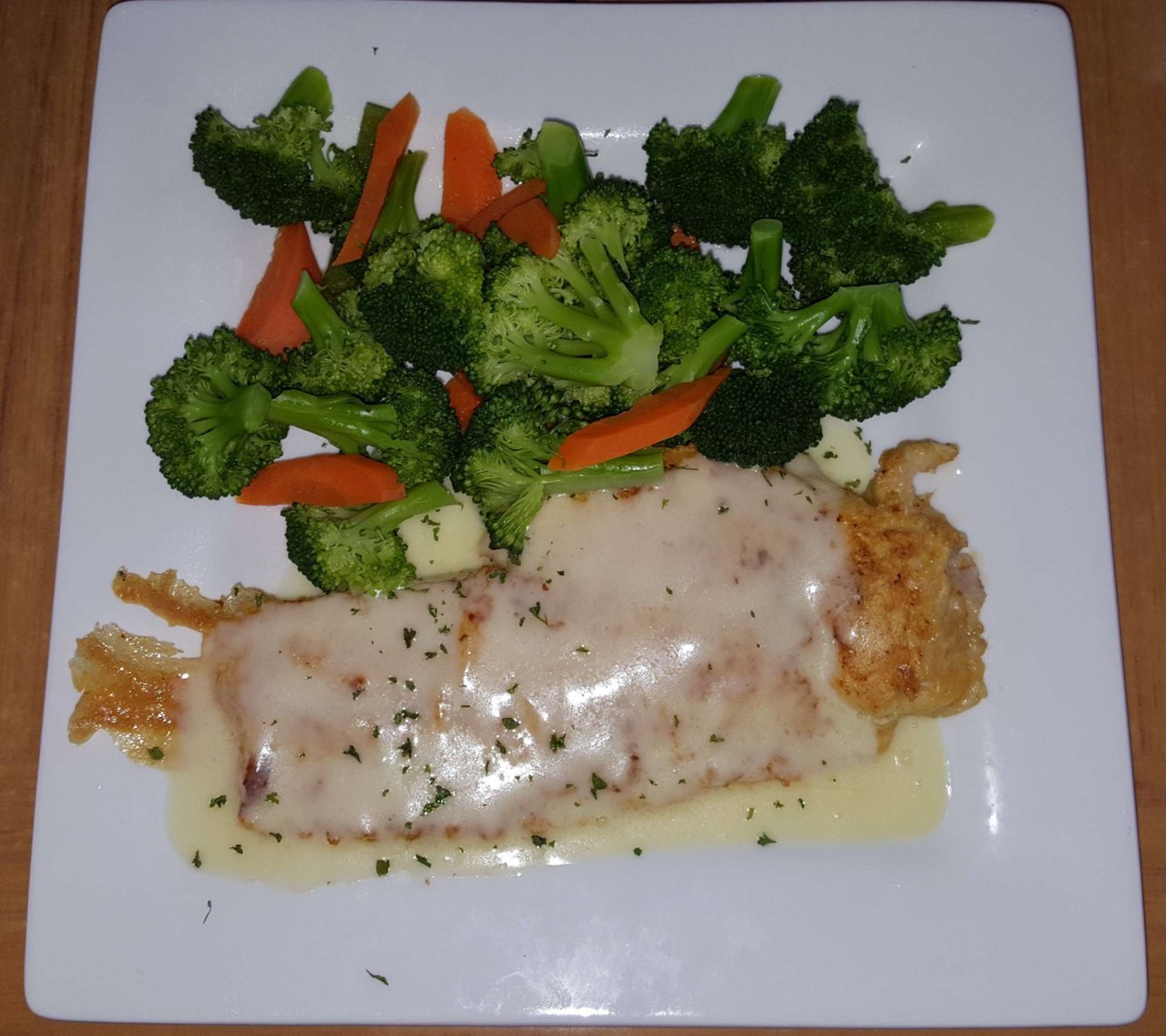 The dessert menu was also very tempting, featuring one of my favorites - Grand Marnier Creme Brulee - which was described as custard infused with Grand Marnier Orange Cognac and a caramelized sugar crust on top. Alas, I was entirely too satisfied with the meal to have room for dessert.
If you are a fisherman yourself, they even have a Hook & Cook option where they will prepare for you the fish you have caught.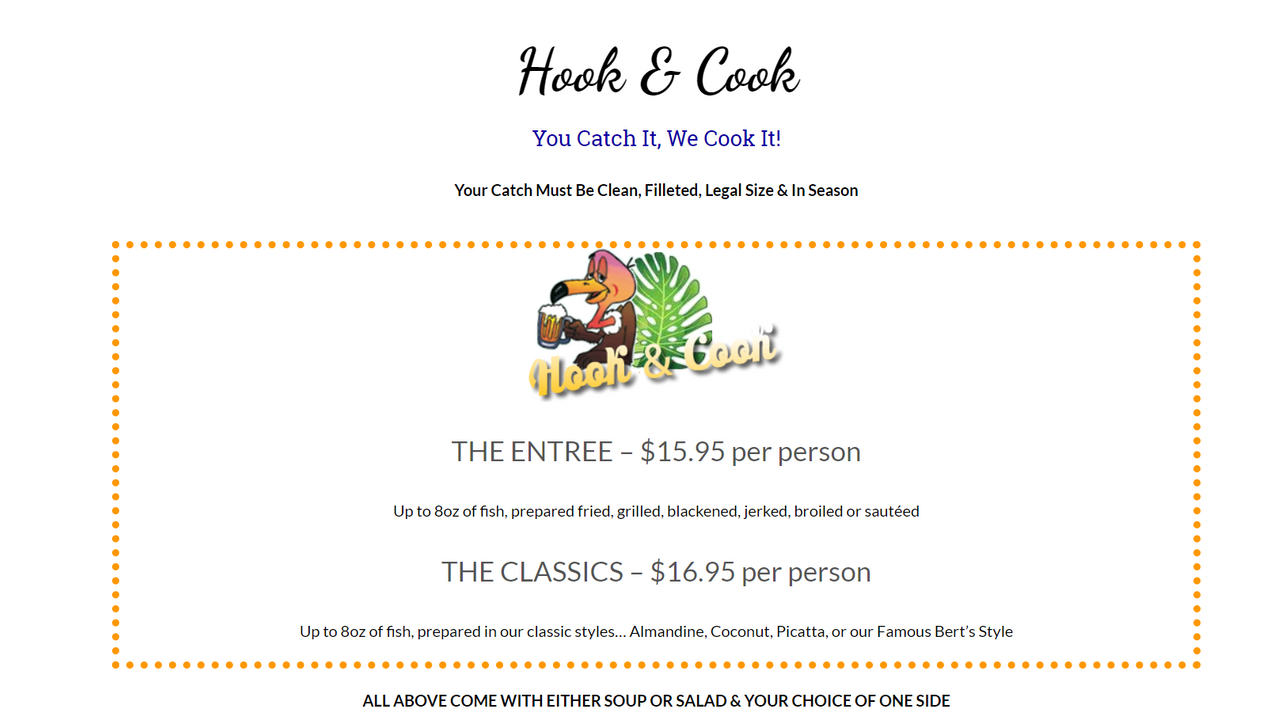 All in all, we were well pleased with this romantic spot in Key Largo and would definitely return if in the area again. Next time I'm leaving some room for that Creme Brulee!
---
Restaurant Information

The Buzzard's Roost Restaurant

score
21 Garden Cove Dr, Key Largo, FL 33037, USA
---
The Buzzard's Roost Restaurant - A Romantic Getaway
This post participated in the Tasteem contest Be my Valentines ❤️