As in the previous post I showed Viana do Castelo decorated but during the day, I had to show the same city but now at night and decorated with the lights. A very interesting place to visit with your partner.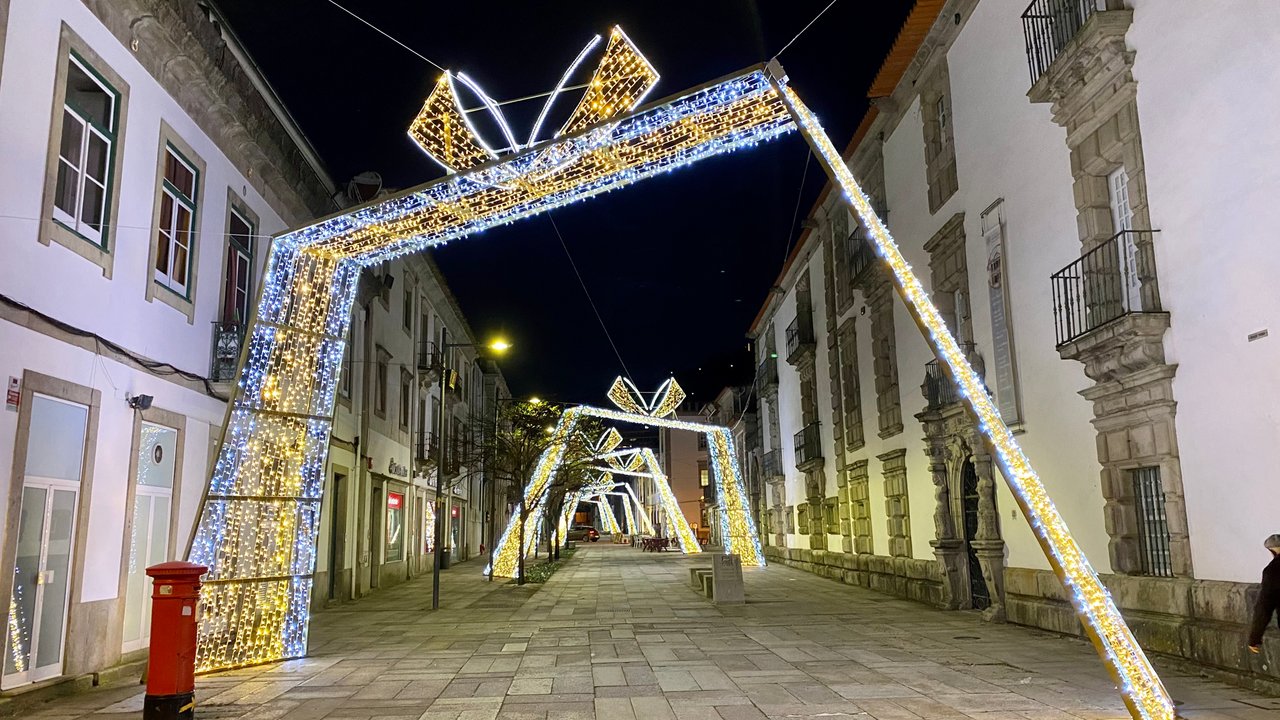 As you can see in the photos there are not many people on the street due to the increase in the number of cases infected by covid-19 in Portugal. However, on the one hand it was good to not have many people on the street so I felt safer walking on the street, without crowds.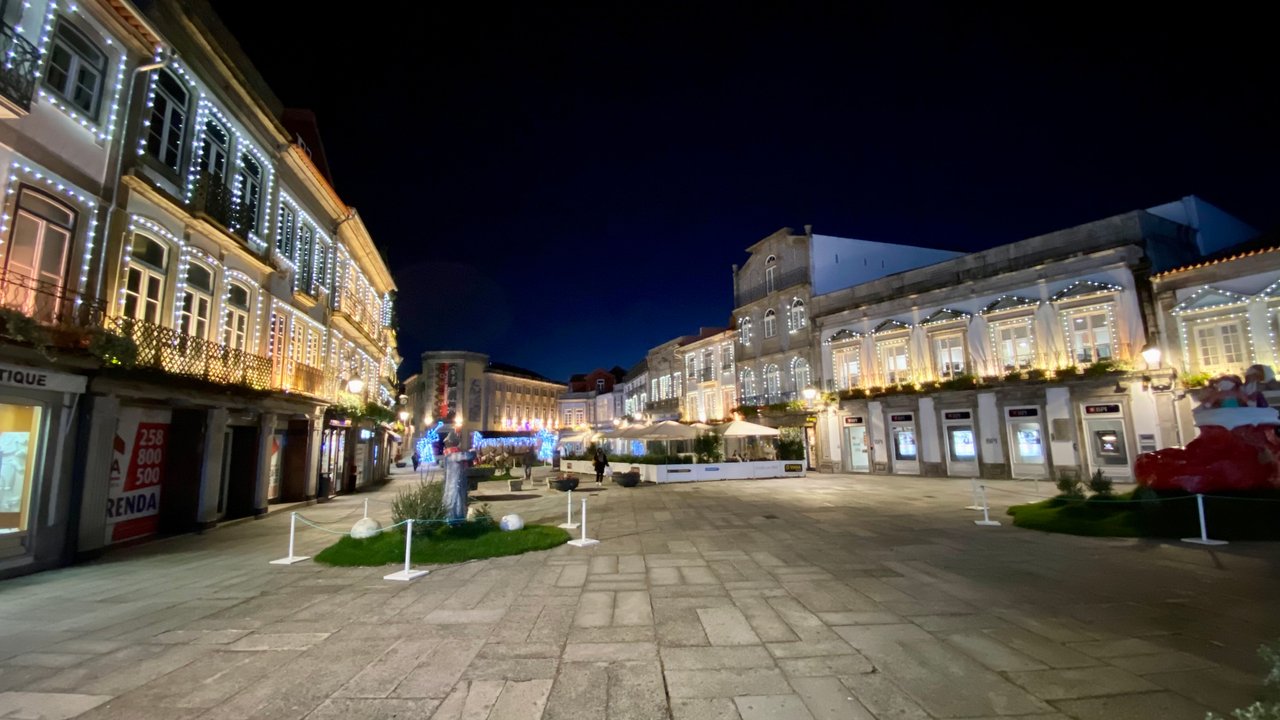 It is not just the virus that makes people stay at home, as it is also winter and at night it is much colder. Mainly, in the cities of the North of Portugal as is the case of the city of Viana do Castelo.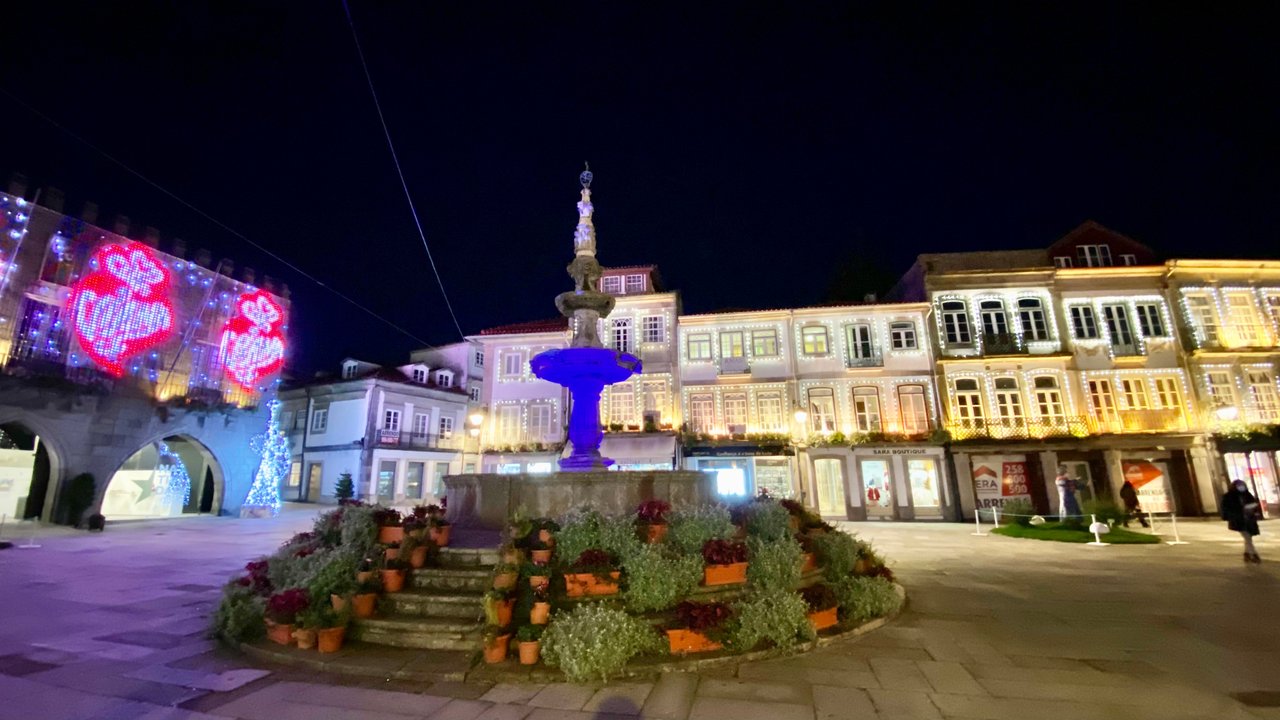 We also found light shows in certain monuments, which made it possible to stop and appreciate the beauty of the lights and the ancient architecture of Viana do Castelo.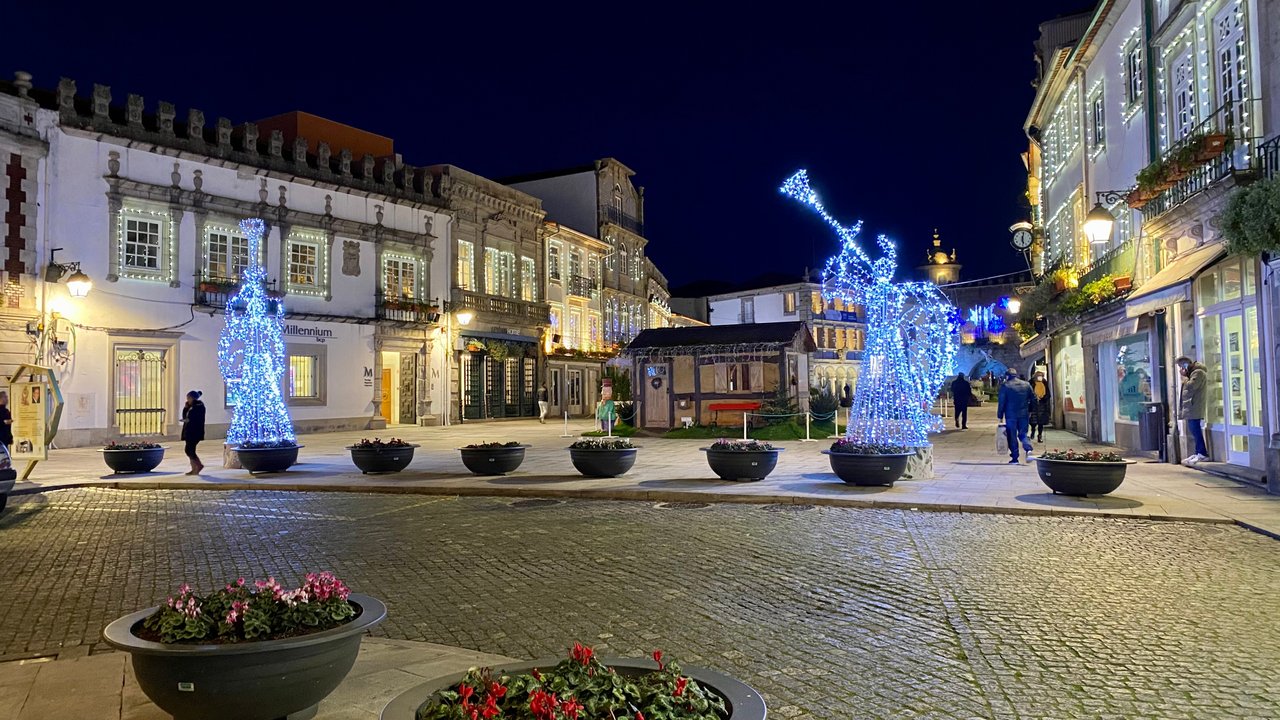 The city of Viana de Castelo may be quite old but it is very well preserved, here in Portugal we like to preserve our history to remember how strong we were in the world and we can still make a difference again.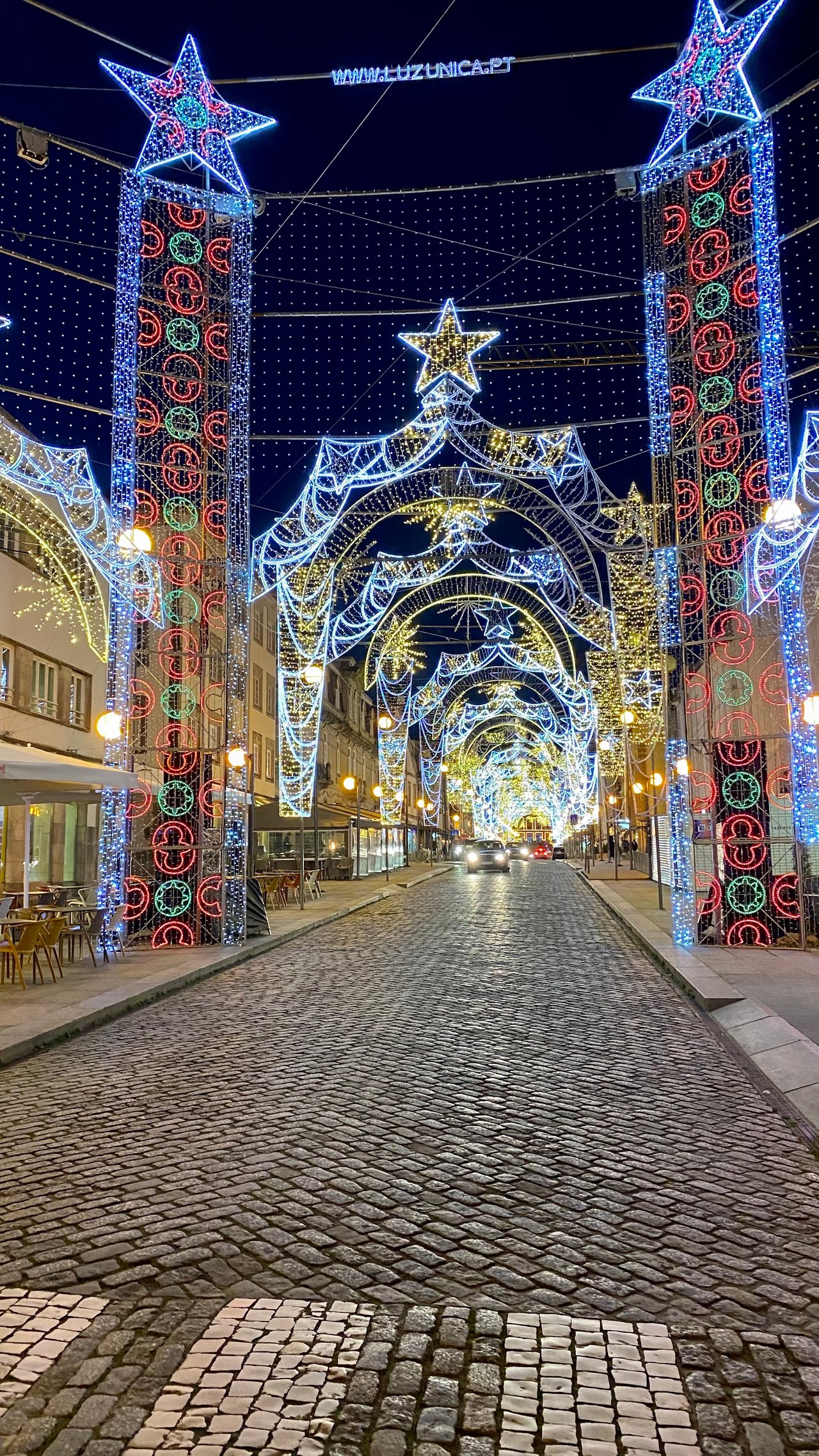 Even the roads in Viana do Castelo are decorated, so that everyone, even those who are driving through Viana, will be enchanted by the lights they have placed here.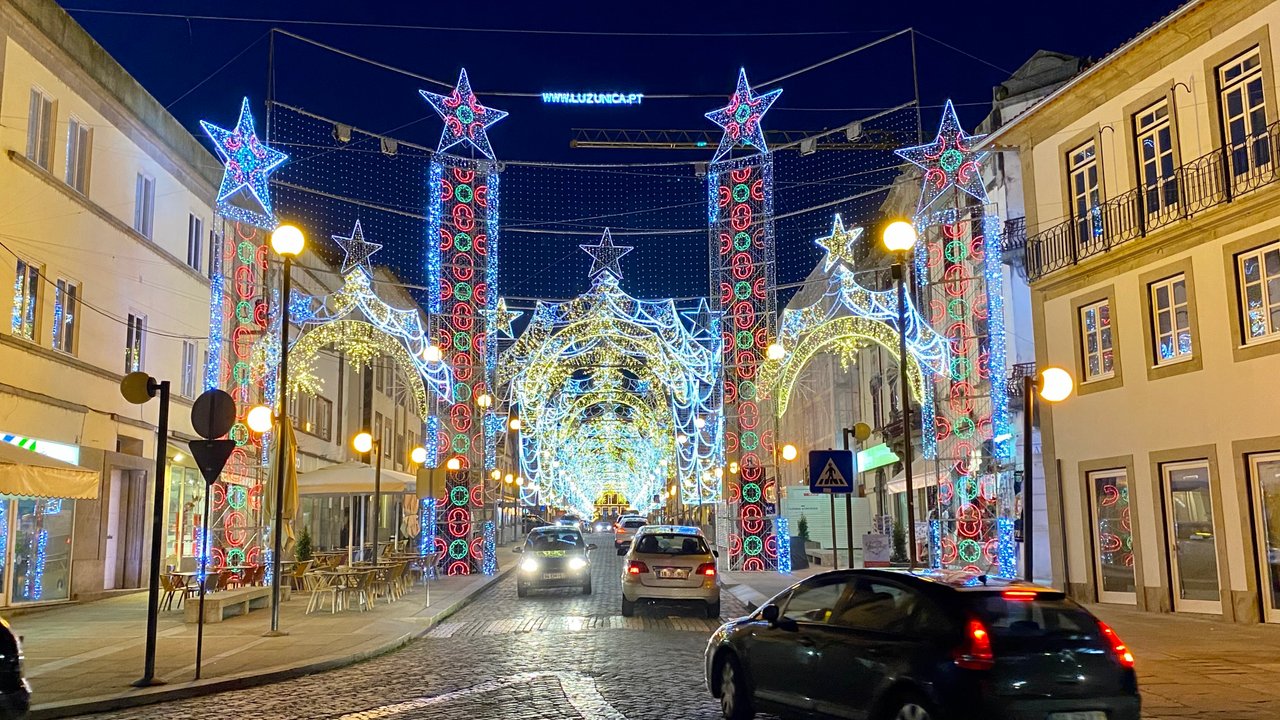 Viana do Castelo still has the Christmas lights to give everyone the opportunity to visit the city and delight in the beauty of the illuminated city.