Hi all,
Hope you are as excited as I am about the new cards!
I had a death quest today and decided to try out some new cards.
Death Deck
So I like playing with the death splinter. I did have to get used to the new cards, but think I found a fun combo.
As a summoner: Thaddius Brood
Seemed like a fun summoner with nice dual action going on so I went for Thaddius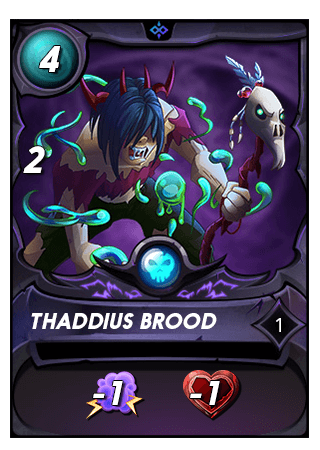 As a tank: Cursed Windeku
I love this card! For the cost it does loads of damage! Thanks to the thorns ability this tank strikes back and gets in double the damage!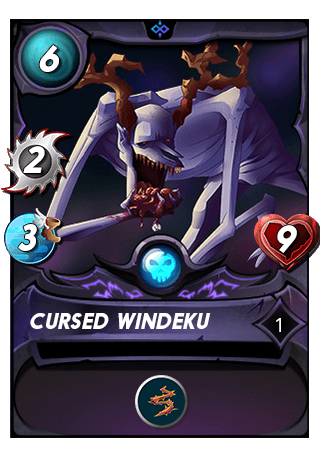 The other monsters: I love using sneak so I have used Undead Badger, an old card. I have also used Silent Sha-vi a new card with sneak abilities.
I found this to be a good combo at 17 mana. Still working on the more expensive decks. All ideas and comments are welcome!
The Reward
Silly me is still in Bronze III so this was my reward:

Check out the battle link: https://splinterlands.com?p=battle&id=sl_82e9cb09b30b5f29061fae18e8e51b52&ref=plints