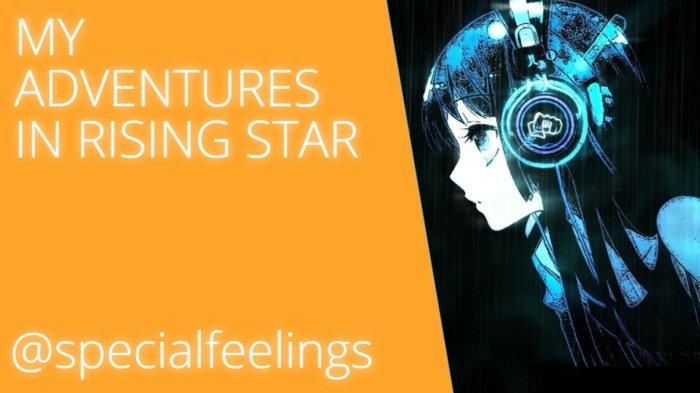 Welcome to my daily Rising Star space! Today is a very special day because a new festival starts in Malaysia. Besides, I opened 12 packs and a really amazing thing happened to me that has never happened to me in the 229 days I've been playing Rising Star, you can't miss it!
Let's take a look at the 12 packs I opened🔥











It's amazing, isn't it? I've been playing for 229 days now and it's the first time I've ever found 2 epic cards in the same pack. One of the things I like the most is that I always get surprises like this even though I've been playing for so long. In fact, another surprise is that one of the epic cards I got today I didn't have before and it's new to my collection. I'm talking about the E53 Ribbon Mic🎙
I'm still selling instruments and I'm doing quite well. Today I have put the following instruments up for sale🥁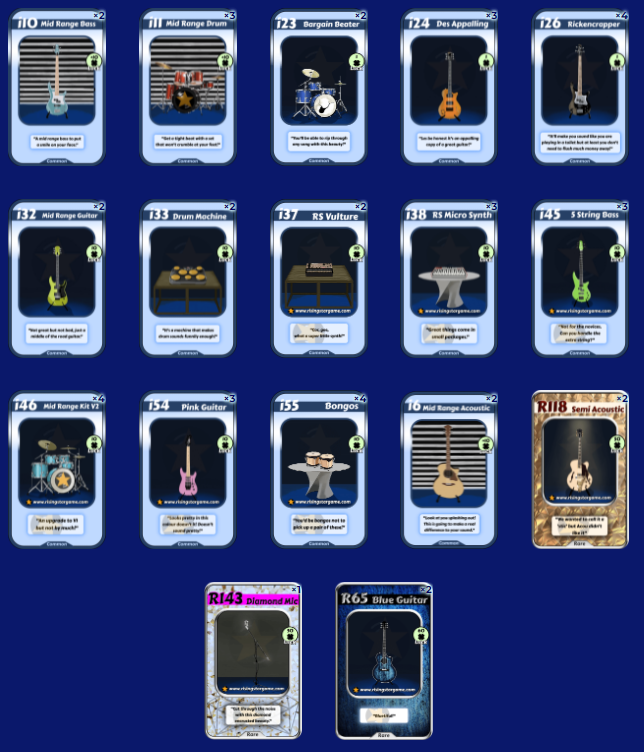 Today I sold 9 cards in total (1 rare card and 8 common cards). I used the starbits I received from these sales to buy the same orchestral cards which are the ones I need to increase the skill in the music lessons🎸
The orchestral instruments I bought today in the market were the following⭐️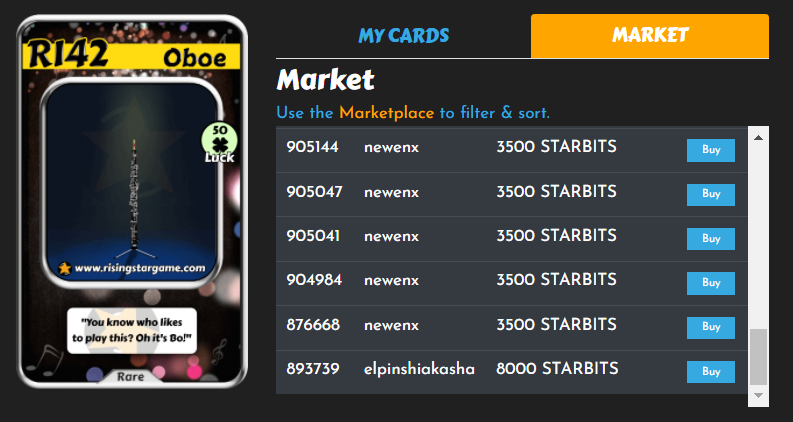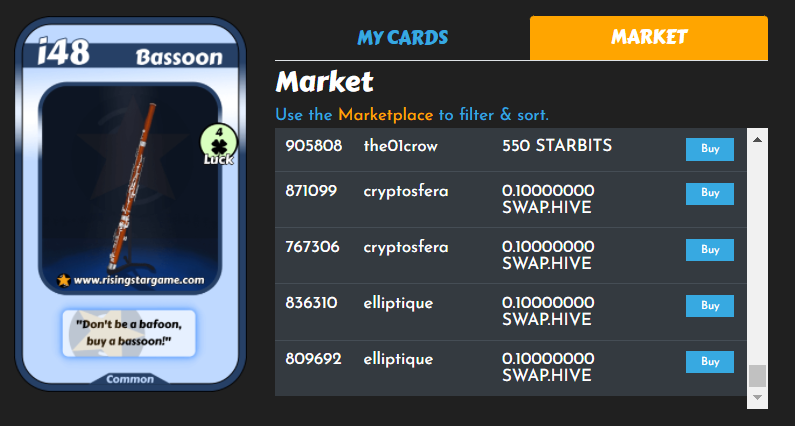 The skill points I currently earn in music lessons are as follows🎻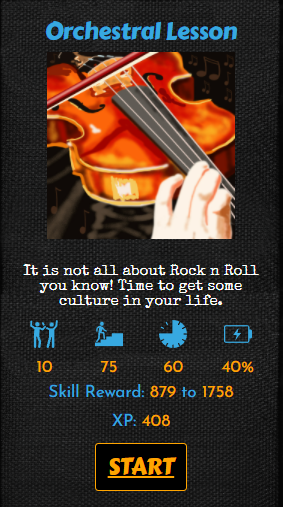 RANKING
Yesterday I dropped to 40th position because my weekly minutes played decreased. Let's see my position today👀

I moved up one position. It seem I have found my comfort zone in these positions. Today I increased my total score thanks to the 12 packs I opened yesterday and the increase in weekly minutes played. I'm very happy to continue day by day to stay in such high positions😊
My goal is to stay in the top 50 until the middle of the year. Do you think I can achieve it?
FESTIVAL
A new festival starts today in Malaysia! It will be going on until the 26th when it will start in Thailand. We are on tour in Southeast Asia🌏

I didn't wait a single day to get the wristband for the festival, as I told you I was very excited and looking forward to it. This is the Malaysia wristband that we can get during this week✨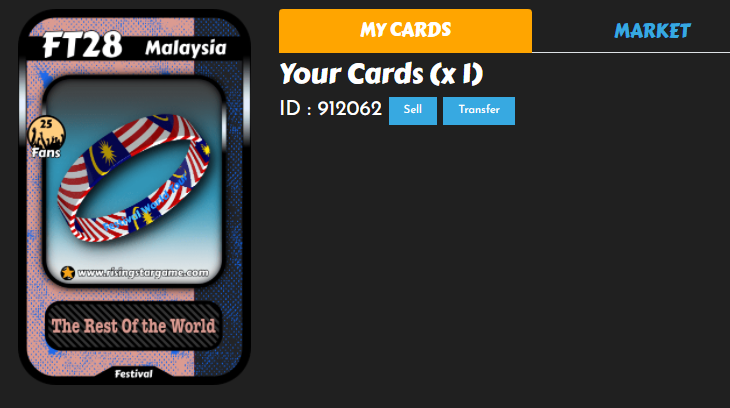 There have been 28 festivals in total from which I have collected all 28 wristbands. I have not missed a single week to get the wristband from the festivals and I am very satisfied with it. My big goal is to get the wristband from all the countries where the festivals are held❤️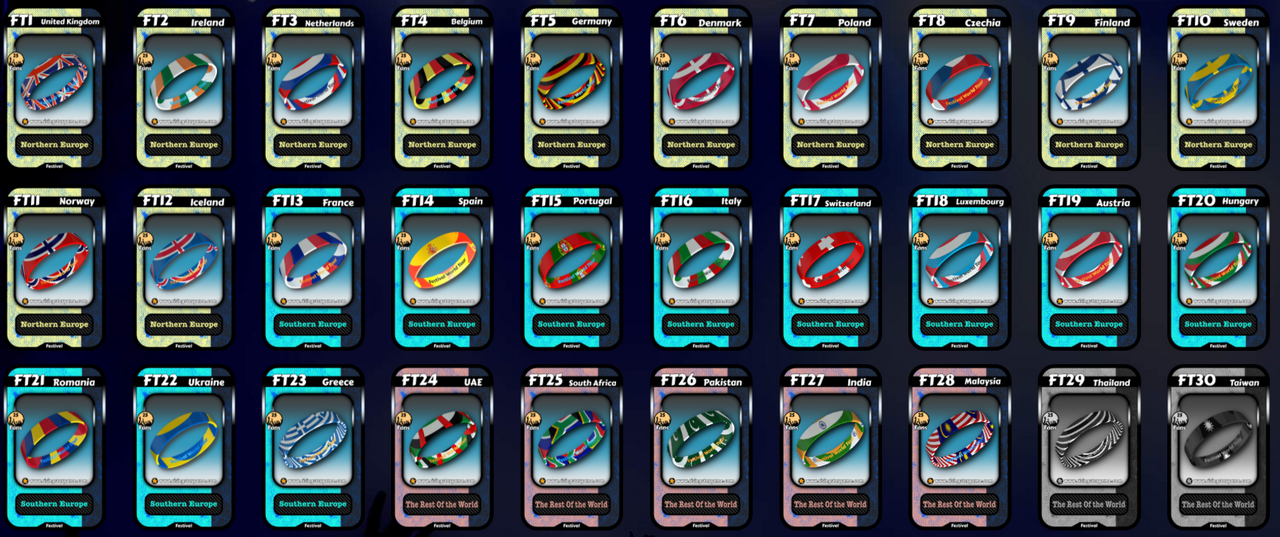 MISSIONS
I managed to unlock all the zones on the Rising Star map. First, Hometown, then Local Gig Circuit, then County Tour and finally Country Tour 🗺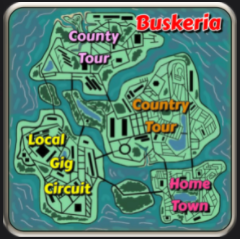 That was a big achievement that took me a long time, but I still have more challenges ahead of me. Even though I have already unlocked all the zones, I still have some more missions to unlock in the last zone🌍
I unlocked the first mission and now my goal is to unlock the second one, for which I need to reach level 250🔥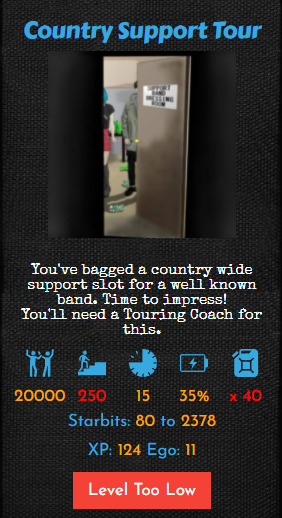 It will take me a long time, as it's a 40 level difference from the first mission. Today I am at level 217, so I estimate that it will take me about 2 months at most to reach level 250🕒
MY PROGRESS - DAY 229
TOTAL MISSIONS: 9983
CARDS: 4102
PERMANENT FANS: 169885
LUCK: 34849
SKILL: 321221
IM: 3100
LEVEL: 217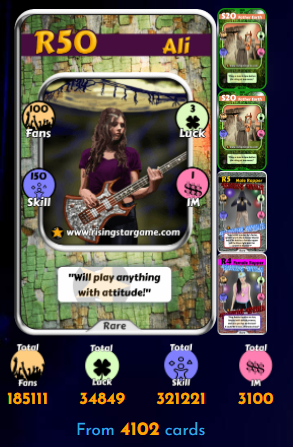 RANKING

And that's all for today! I'm really surprised by the 2 epic cards I got today. It's amazing to get both in one pack, it's never happened to me before. I'm sure there will be many more surprises in the future. Thank you so much for your support! See you tomorrow!❤️